Celebrate Juneteenth in the Richmond Region, a significant holiday commemorating the emancipation of enslaved African Americans. This June, take part in multiple weekends of festivities in RVA and explore our curated list of events celebrating freedom and honoring legacies including community gatherings, musical performances and more. Be sure to check back regularly for additional details and event updates.
Juneteenth, A Freedom Celebration 2023
June 10 & 11, 2023 | 7 PM - 10 PM
Various Locations
The annual Juneteenth, A Freedom Celebration presented by Elegba Folklore Society returns featuring spirit-filled performances, sacred rituals, the Get Woke Youth Summit, the Freedom Market and much more. As part of the Juneteenth events, Elegba Folklore Society will also present the Torch Lit Night Walk Along the Trail of Enslaved Africans on June 10. During this free program, interpreters will interweave the narratives of enslaved Africans with the historical record, characterizations of the day and music. Follow Elegba Folklore Society on social media and visit their website for additional event details.

Henrico Juneteenth Block Parties
June 3, 2023 | 11 AM - 1 PM & June 9, 2023 | 6 PM - 8 PM
Fairfield Middle School & Hidden Creek Park
Celebrate at the Juneteenth Block Parties hosted by Henrico County Parks and Recreation. Fairfield Middle School will be having a carnival themed block party with a DJ, bouncy house, and more family fun on June 3! The party continues on June 9 at Hidden Creek Park with a Backyard BBQ with hot dogs, ice cream, entertainment, and a community garden project. Get the details.
Jubilation in June
June 18, 2023 | 3 PM - 9 PM
3101 Wharf Street, Richmond Virginia
Join the Richmond Parks, Recreation and Community Facilities and your DJs from Radio One stations for the 2nd annual Jubilation in June Festival! Head to the Intermediate Terminal and enjoy live music, food, and family friendly fellowship. Visit the RVA Parks & Recreation Facebook page for event updates and additional details.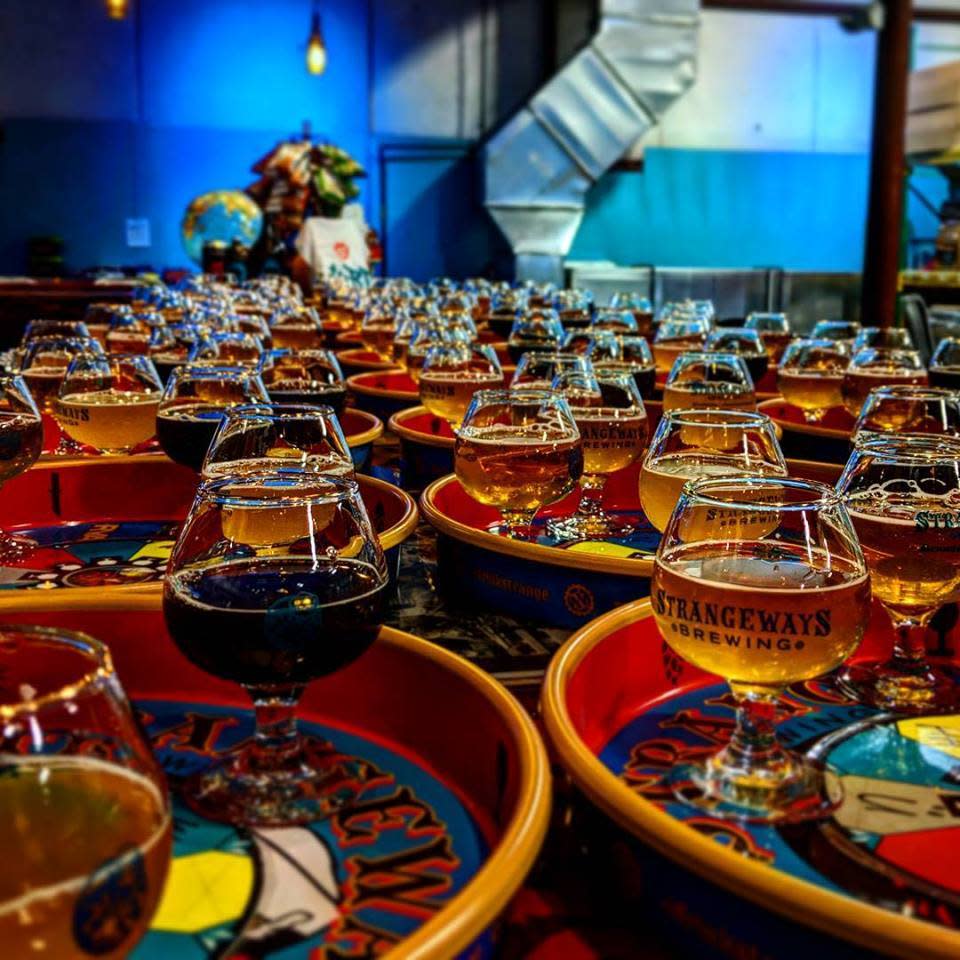 Rootin' For Everybody Black Burlesque Show: Juneteenth Celebration
June 16, 2023 | 9 PM - 10:30 PM
Strangeways Brewing Company
Rootin' For Everybody Black, Juneteenth Celebration" is a mesmerizing burlesque and variety experience dedicated to celebrating black joy! Head to Strangeways Brewing Company for a night of honoring the historic significance of Juneteenth and revel in the magic of black culture. Learn more.

Juneteenth Freedom Day 
June 19, 2023 | 10 AM - 1 PM
St. Peter's and St. John's Episcopal Churches
Make plans to attend the joint Juneteenth Freedom Celebration at St Peter's and St. John's Episcopal Churches.  Enjoy worship and commemoration with Bishop Gayle Harries, followed by a performance by the Elegba Folklore Society, plus, lunch, games, and fellowship. Learn more. 
The Juneteenth Celebration
June 17, 2023 | 4 PM - 10 PM
Dorey Park and Recreation Center
Henrico County Recreation & Parks turns Dorey Park into a big, family-friendly party, with vendors, a kids zone, food trucks and entertainment, including fireworks! The event is free and open to the public. Learn more.
UNVEILING THE UNTOLD: U.S. COLORED TROOPS & THEIR LEGACIES
June 20, 2023 | 6:30 PM - 8 PM
American Civil War Museum 
Celebrate Juneteenth's legacy set forth by the United States Colored Troops by attending this enlightening & inspiring event about their contributions & unpack the rich heritage of their descendants. Their personal stories, both during and after the war, offer invaluable insight into the struggles, triumphs, and contributions of African Americans throughout our history. Visit the American Civil Warm Museum -Tredegar an insightful evening program that offers the unique opportunity to reflect upon the personal narratives of USCT soldiers and their descendants. Get the details.
The Juneteenth Vegan Experience
June 17, 2023 | 10 AM - 5 PM
The Diamond
Vegans, foodies, health nuts, and more - head to the Juneteenth Vegan Experience for good and tasty food. Bring the family to The Diamond for fun in the Kids Zone, food demonstrations, live music and more! A percent of all ticket sales will go back to the community. Get the details.
Juneteenth Commemoration Yoga:
Acknowledging & Honoring OUR Freedom
June 17, 2023 | 9 AM - 11 AM
Lewis Ginter Botanical Garden
Project Yoga Richmond in partnership with Lewis Ginter Botanical Garden is offering space, place, and time for healing. Bring your mat and open heart for this special class to acknowledge the land, honor the ancestors, and celebrate the self-determination of African Americans. People of all racial backgrounds are welcome to practice together. This class is pay-what-you-can & advance registration is required. 
3rd Annual Juneteenth Block Party Festival 
June 18, 2023 | 12 PM - 10 PM
Diversity Richmond
The Black Village of RVA presents the 3rd Annual Juneteenth Block Party Festival. This culturally transformative event will include 100+ Black-owned businesses, live music, dance, food, spoken word, games and more. Bring the whole family! Get details.
Juneteenth Freedom Celebration
June 19, 2023 | 12 PM - 7 PM
Brambly Park
The Black History Museum and Cultural Center of Virginia and The Love Movement are partnering to present the Juneteenth Freedom Celebration. The day will be filled with live music, dance performances, and fun, all celebrating freedom! The event is free and open to the community. 

RVA Black Bar Crawl
June 17, 2023 | 3 PM - 8 PM
Shockoe Bottom
Support Black-owned businesses in the Richmond area while celebrating, networking, and socializing at minority owned restaurants, bars, and lounges in recognition of Juneteenth! Participating venues include Aces Sports Lounge, Liquid Cafe 2.0, and Daily Menu, with pop up shops featured at the venues. Find details and tickets, here.

"The Revival" Juneteenth Edition
June 25, 2023 | 12 PM - 7 PM
Tang & Biscuit Shuffleboard Social Club
Mark your calendars for "The Revival", a Juneteenth celebration that aims to empower, uplift, and unite the community while honoring our past, present, and future. Expect to enjoy soul food (vegan food vendors included), live music, dancers, live dj sets, art, local vendors, our interactive kidz corner, notable speakers, and plenty more! Learn more. 
Explore more of the Richmond Region's rooted and rising history & culture with BLK RVA!
BLK RVA is your guide to experiencing & celebrating African American culture in Richmond, Virginia and all of its surrounding regions. Click below to check out more events and activities ahead on the BLK RVA events calendar.