There's no better way to reset your mind and body than by taking on an exciting outdoor adventure! The picturesque Richmond region is bustling with fun, outdoor activities for thrill-seekers and nature-dwellers alike. Get out, get active, #VisitRichmond and #RockTheOutdoors in RVA this spring and summer!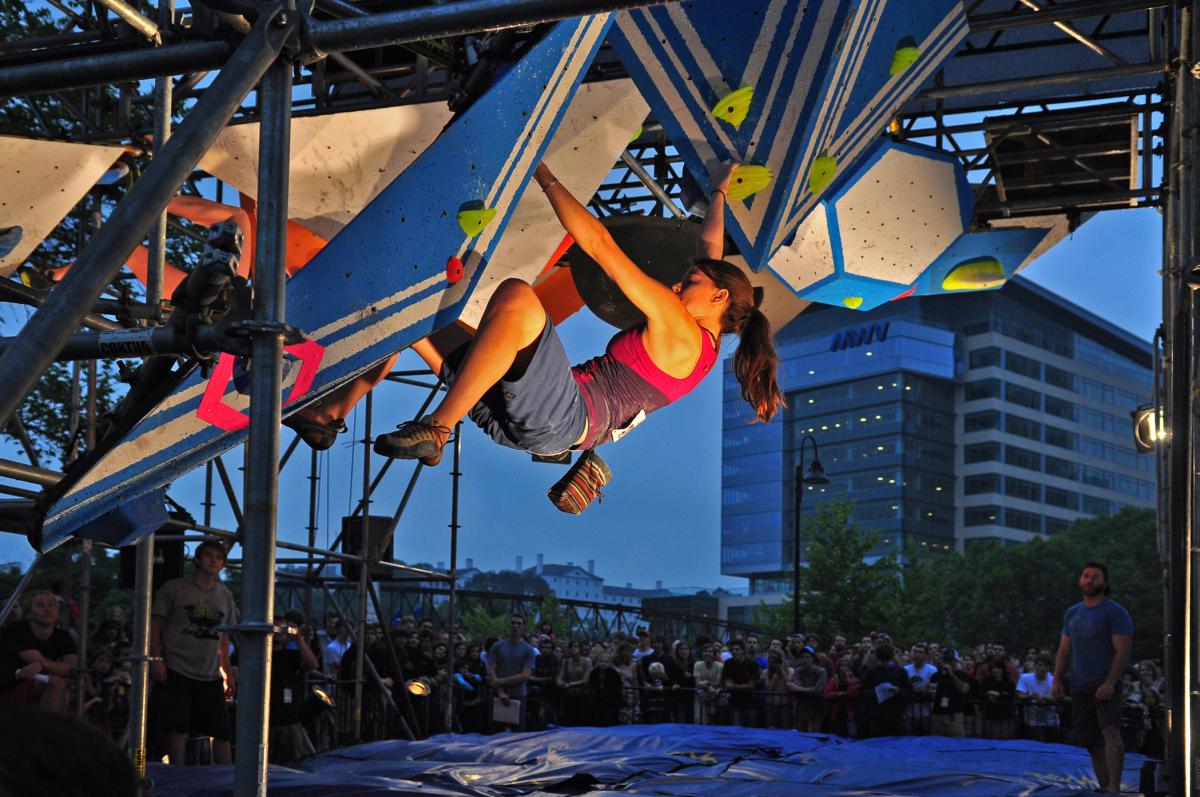 Celebrate the Great Outdoors at Dominion Energy Riverrock 2021
The nation's premier outdoor sports and music festival returns to Richmond this spring. The format is different than in years past, but everything there is to love about RVA's outdoor scene remains the same! Dominion Energy Riverrock takes place May 14-16 and includes virtual and socially distanced events. Unwind during an outdoor yoga class, attend a bike meetup, enjoy a pop-up musical performance or discover the region on a scavenger hunt mission. Fuel your inner competitor and participate in an in-person challenge such as the Forest Hill 5k or the Kayak Boatercross competition. Riverrock will also incorporate virtual activities such as a photography contest and a Fish the James Virtual Tournament. Visit the website for a full schedule of this year's events. However you choose to participate, share your experience. Add #RockTheOutdoors and #VisitRichmond to your social media posts!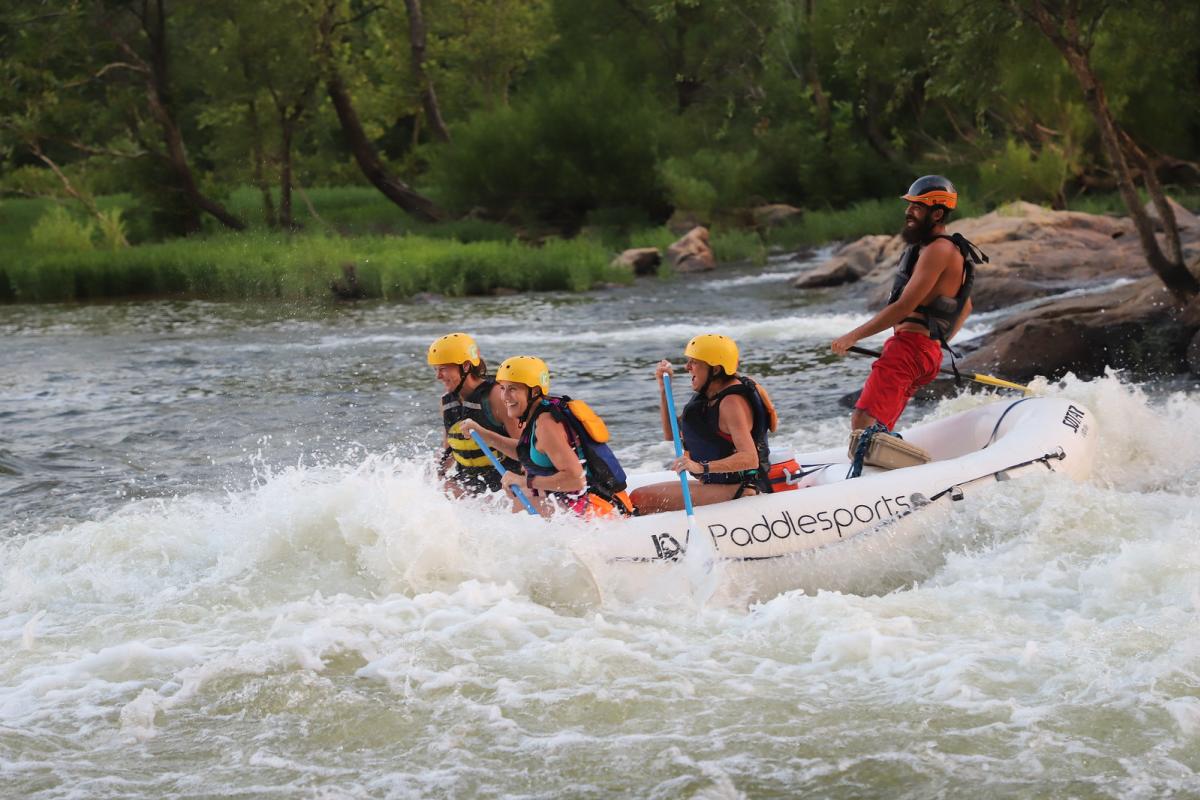 The James River Park System: Richmond's "River Playground"
Flowing through the heart of the Richmond region, the James River is an outdoor-lover's playground, offering a variety of activities for all to enjoy. Whether you enjoy the thrill of riding the rapids or prefer exploring the beautiful waterfront on foot, the James River Park System is a community of trails, parks and attractions for visitors and locals to explore. Spend the day at Belle Isle, the park system's most popular sight nested in the middle of the James River. Find your moment of fun at this RVA island hangout and explore the site's wooded trails, wheelchair-accessible fishing pond and mountain biking skills course. Take your adventure to new heights and try rock climbing at the Manchester Climbing Wall with Richmond's downtown skyline as your backdrop. Looking to relax and soak up the sun by the waterfront? Pick a spot on the large, flat rocks surrounding the island for a relaxing picnic with friends. It's easy to access the island from its main pedestrian walkway from Tredegar Street in downtown Richmond. Grab your gear and get ready for your outdoor adventure! For more information on access points, parking and amenities, visit the JRPS website.
Book a Guided Adventure
A number of outdoor experience businesses are here to offer the gear and guidance you need to take on your next outdoor adventure in RVA. From whitewater rafting and kayaking to biking and climbing, there's an outdoor activity here for the thrill-seeker in you.
Adventures In RVA 
For beginner peddlers and expert cyclists alike, Adventures in RVA offers bike rentals with equipment selections for all skill levels. The company provides road bikes for causally exploring the Richmond area and mountain bikes for an intense, off-road adventure. Rent tandem bikes and kids' trailers to bring along the whole family! Call (804) 648-BIKE for rental information or swing by their store location at 1912 East Main Street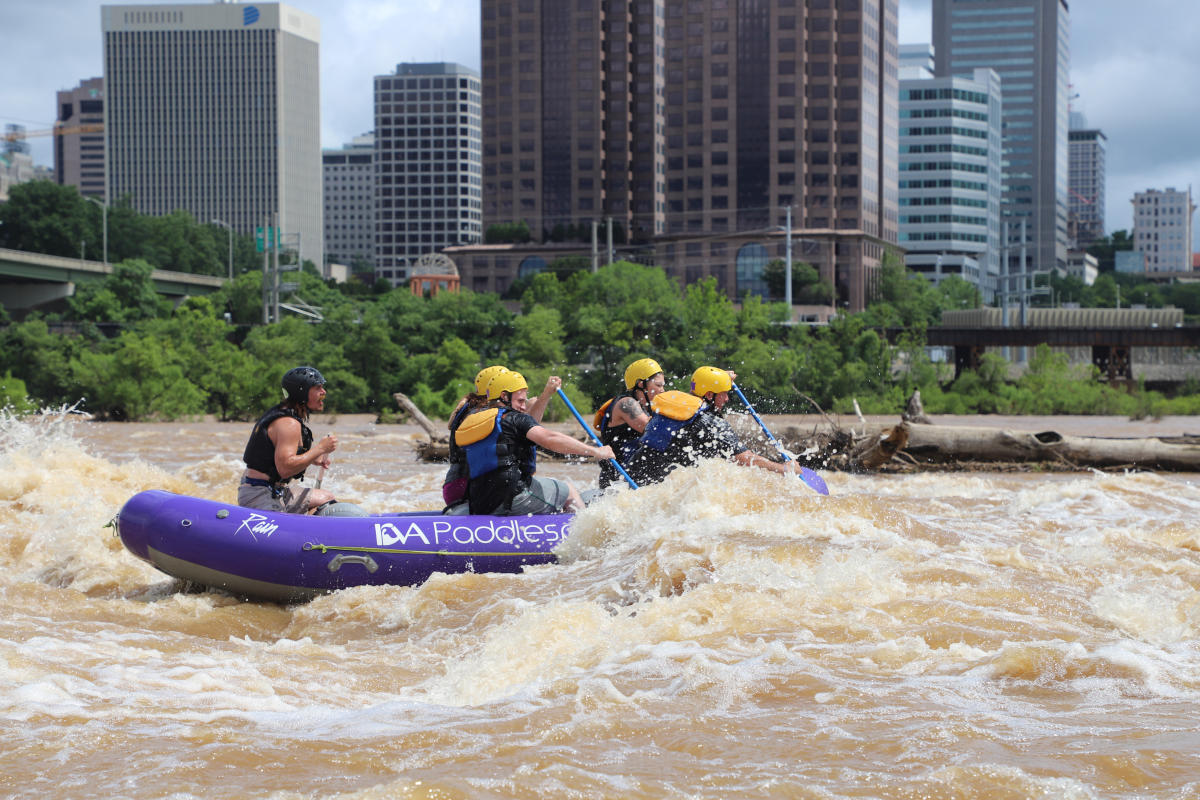 RVA Paddlesports
Plan your next outing on the water with guided experiences by RVA Paddlesports. This local outfitter and adventure company offers exhilarating rafting & kayaking outings on the James River, plus beginner rock climbing classes at the Manchester Climbing Wall. For those looking to take on a new challenge, RVA Paddlesports offers a number of introductory level watersport classes, plus certification trainings. For more information on boat and gear rentals, and available guided outings, visit the RVA Paddlesports website.
Kul Wheels
Take in Richmond's sights via electric bike with tours and rentals by Kul Wheels. Kul Wheels electric bikes are perfect for riders of all ages and experience levels. The husband-and-wife duo who founded the company aim to make biking enjoyable for those who prefer an easy, leisurely ride. This e-bike business offers beginner, intermediate and advanced level bike tours guiding you through the region's most scenic and historic areas. Visit the Kul Wheels website for rental and tour scheduling information.
Riverside Outfitters
This outdoor community center and outfitter offers guided river adventures from a team of experts. Plan an exciting day on the James River while rafting, paddleboarding, kayaking or tubing. Visit the Riverside Outfitters website for more information on classes, activities and COVID-19 safety protocols.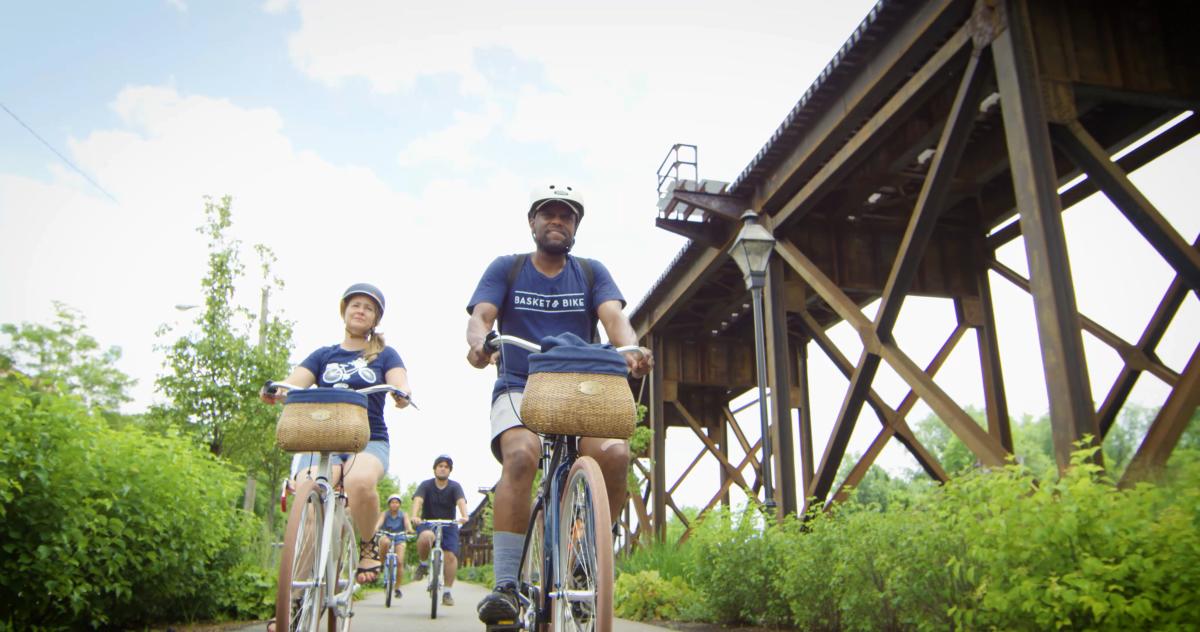 Basket & Bike and RVA on Wheels
Basket & Bike and RVA on Wheels offer guided bike tours and excursions throughout the Richmond region via traditional road bike or an electric bike. Enjoy the breeze while gliding along the Virginia Capital Trail or take in the gorgeous sunset views from Richmond's downtown. For a view of RVA's most beautiful gardens in bloom, join the upcoming Historic Garden Week Tour from April 20 to the 22! This guided bike tour will feature stops at notable Richmond landmarks and include a picnic box lunch. Click here for more information on tours and bike rentals from Basket & Bike and RVA on Wheels, visit.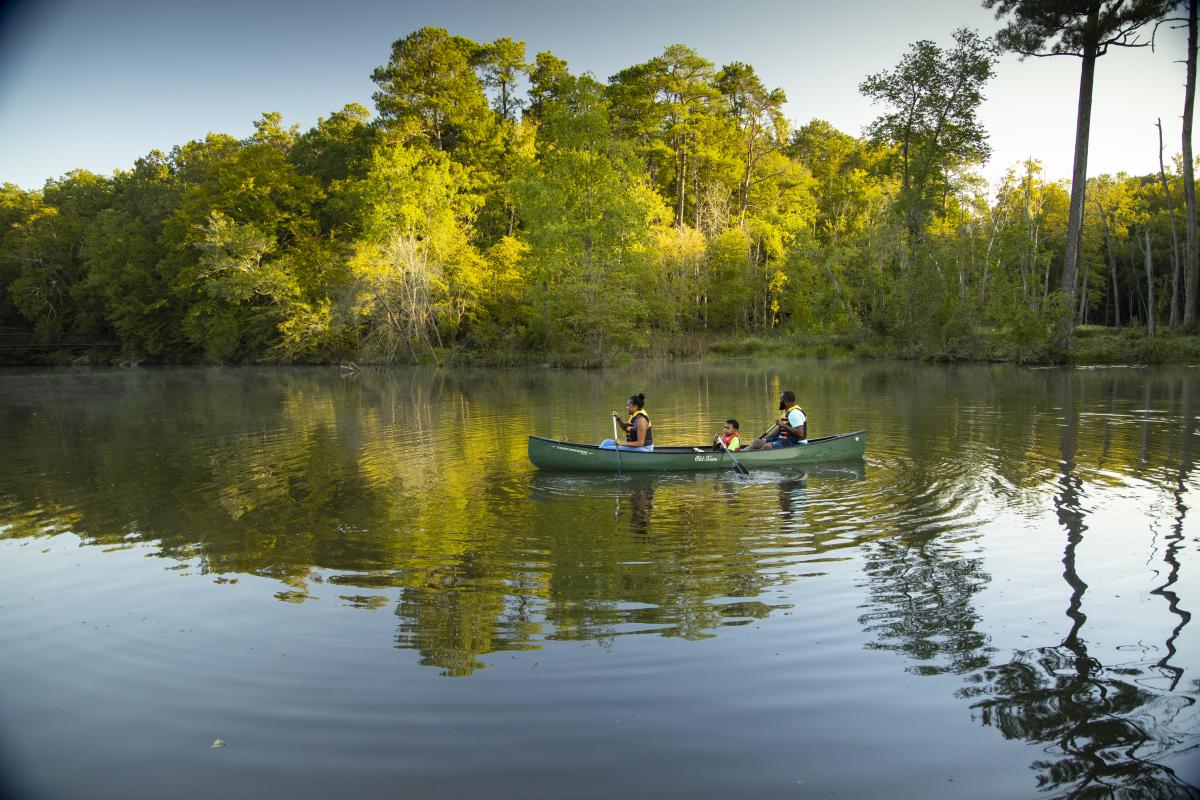 Immerse Yourself in Nature at Pocahontas State Park
Picture yourself unplugged and surrounded by the beautiful nature scenes of Virginia's largest state park. Pocahontas State Park offers more than 7,000 acres of land to explore, whether you're hiking, biking, swimming, fishing or just relaxing. Located in Chesterfield County, just minutes south of Richmond's downtown, this park is perfect for a family or friends outdoor excursion, or a group camping adventure. Ready for an exhilarating ride? Bikers are welcome to take on any stretch of the park's 25 miles of directional mountain bike trails. Visit their website for park trail guides, updates to know before you go and COVID-19 safety guidelines.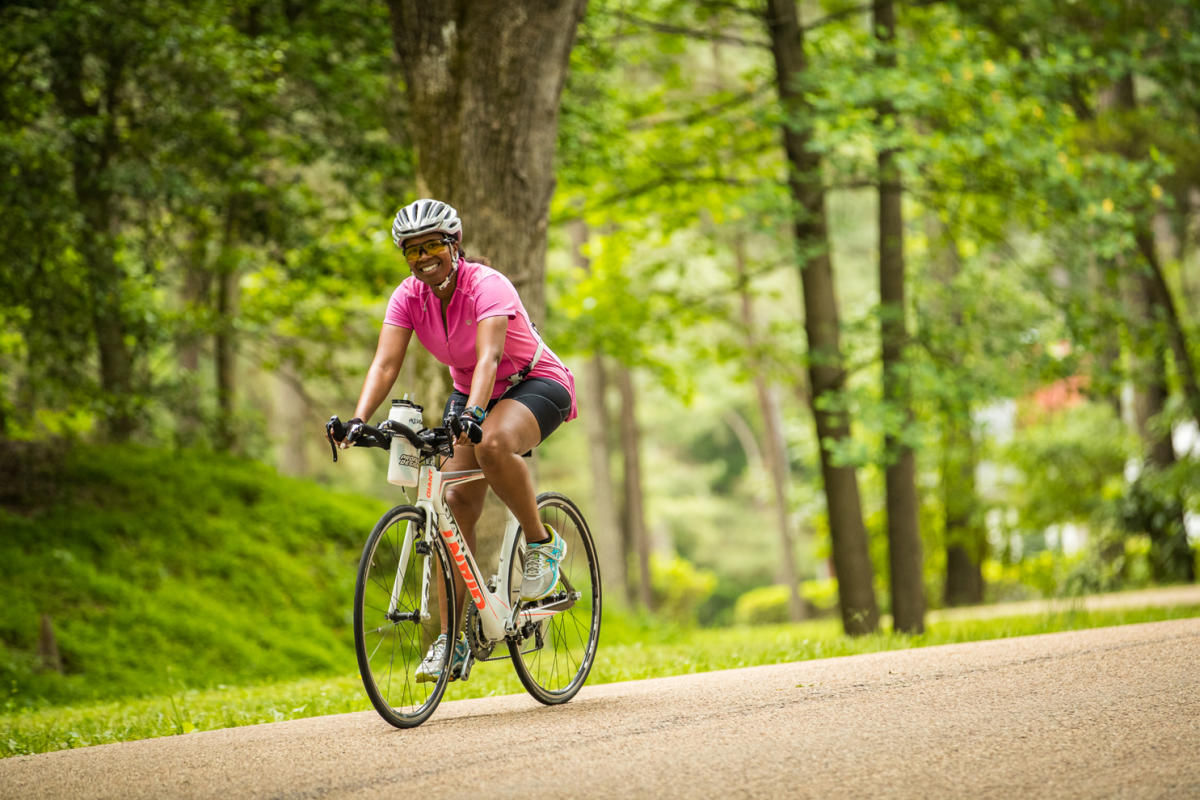 Virginia Capital Trail
Capitalize on a beautiful day on the Virginia Capital Trail, the region's popular bicycle and pedestrian path. Beginning in the heart of Richmond, the trail spans to Jamestown, passing landmarks and historical sites along the way. Move at your own pace and pedal, walk or skate along any stretch of the paved path. The nearly 52-mile trail highlights views of the scenic Route-5 corridor and features amenities throughout such as eateries, bike rental stations, picnic areas and parking. Visit the Virginia Capital Trail website for a full trail map and updates on the latest trail activities.