Signs of spring are budding throughout the Richmond region! With warmer weather ahead, RVA is bustling with new sites, bites and activities for visitors to safely enjoy. Whether you're exploring solo, adventuring with friends, or looking for activities for the whole family, you're sure to find some flowers and fun in the Richmond region this spring.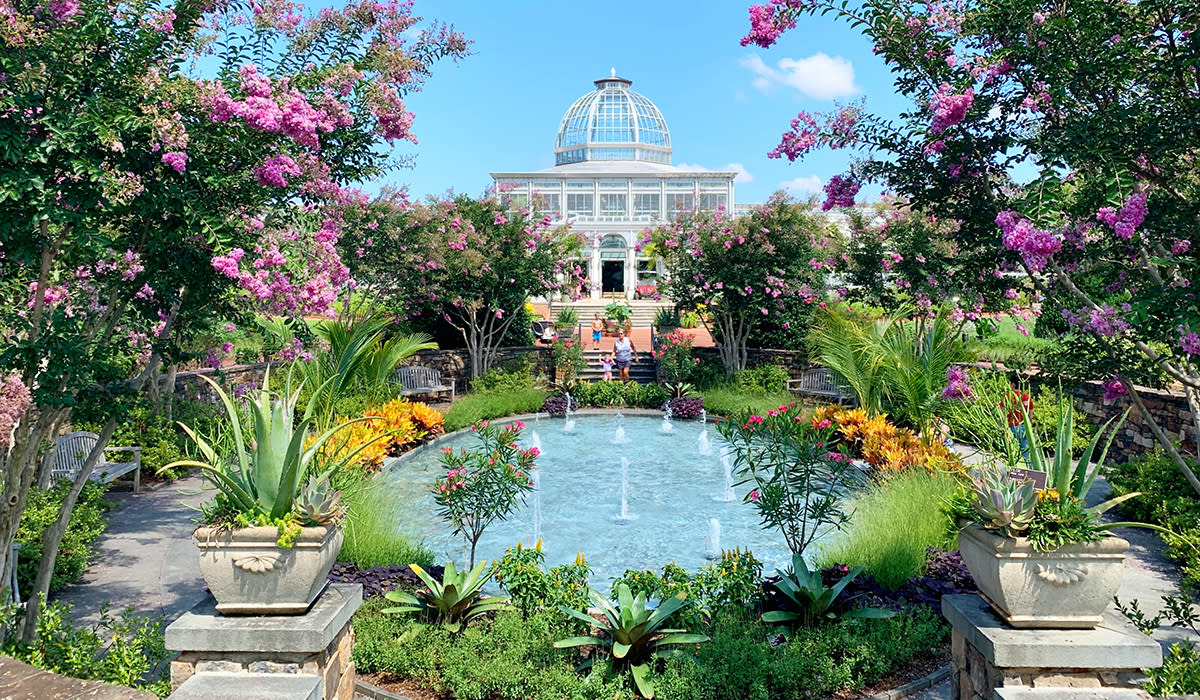 Explore RVA Greenspaces & Trails
Take a nature walk along the newly improved University of Richmond Gambles Mill Eco-Corridor. Located on the University of Richmond campus, this half-mile trail is perfect for a casual bike ride or walk while taking in the sights of the trail's natural wetlands.
The Virginia Capital Trail is a popular recreational trail that stretches over 50 miles from Jamestown to Richmond, Virginia. Walkers, cyclists, runners and skaters alike are welcome to enjoy this paved trail with over 45 different attractions along the way. Start your excursion at any point along the trail and stop by a historic site or local restaurant on your route.
Take a stroll through the region's beautiful gardens and greenspaces along the Richmond Garden Trail. Stop at any of the 10 sites and two partner hotels (all conveniently located within 10 miles of each other) and see what's blossoming. Snap a few photos and be sure to share them on social media using the hashtags #RVAgardentrail and #RVAblooms!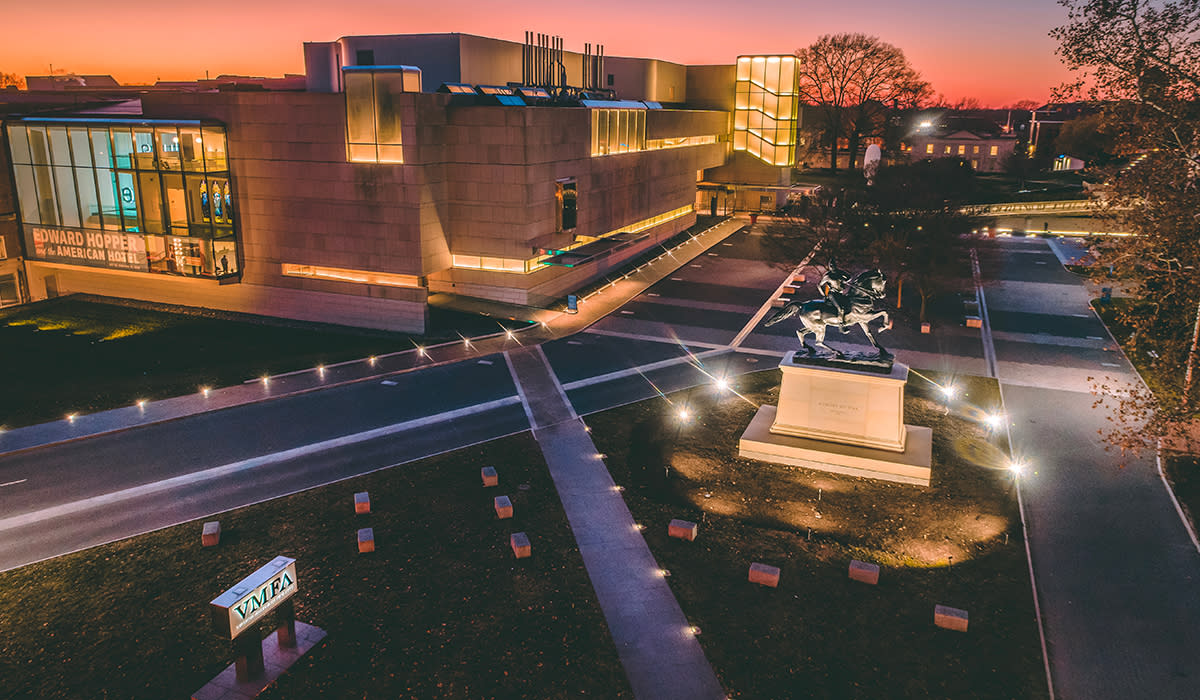 Check out Exciting New Exhibits
A new exhibit coming to the Virginia Museum of Fine Arts is putting the spotlight on the South. On May 22nd, the VMFA will debut "The Dirty South: Contemporary Art, Material Culture, and the Sonic Impulse." This new exhibit will feature multiple artists and showcase legacies of Black culture in the southern region of the U.S., including influences from hip-hop music, religion and more.
The Science Museum of Virginia offers fun and interactive experiences for all ages to enjoy. Check out the new exhibit "The Hyperwall" to learn about local climate science through immersive projection. Be sure to visit the "Mental Health: Mind Matters" exhibit which uses immersive experiences and multimedia activities to raise awareness about mental illness.
Head to The Valentine May 5 - January 30, 2022 to learn about the history of parks, recreation and green spaces at the Breathing Places: Parks and Recreation in Richmond exhibit. Breathing Places explores the design, use and change of Richmond's carefully crafted parks, recreation areas and natural spaces and their effect on the region's residents today. 
The Black History Museum and Cultural Center of Virginia is currently featuring "Mr. Renaissance Man" through June 21. The exhibit is a tribute to Bill "Bojangles" Robinson, a Richmond-born entertainer, entrepreneur, and all-around Renaissance Man! You won't want to miss this tribute in photographs to the legendary entertainer of the 1920s, '30s, and '40s.
Now through June 27, the Virginia Commonwealth University Institute for Contemporary Art presents Harold Mendez: Let us gather in a flourishing way, a 10-year survey of Los Angeles-based artist Harold Mendez. Comprising a selection of nearly 20 works in sculpture, printmaking, and photography, Mendez invites visitors to explore the tension between fiction and truth, visibility and absence, and how history and geography shape our sense of self and our relationship to the world.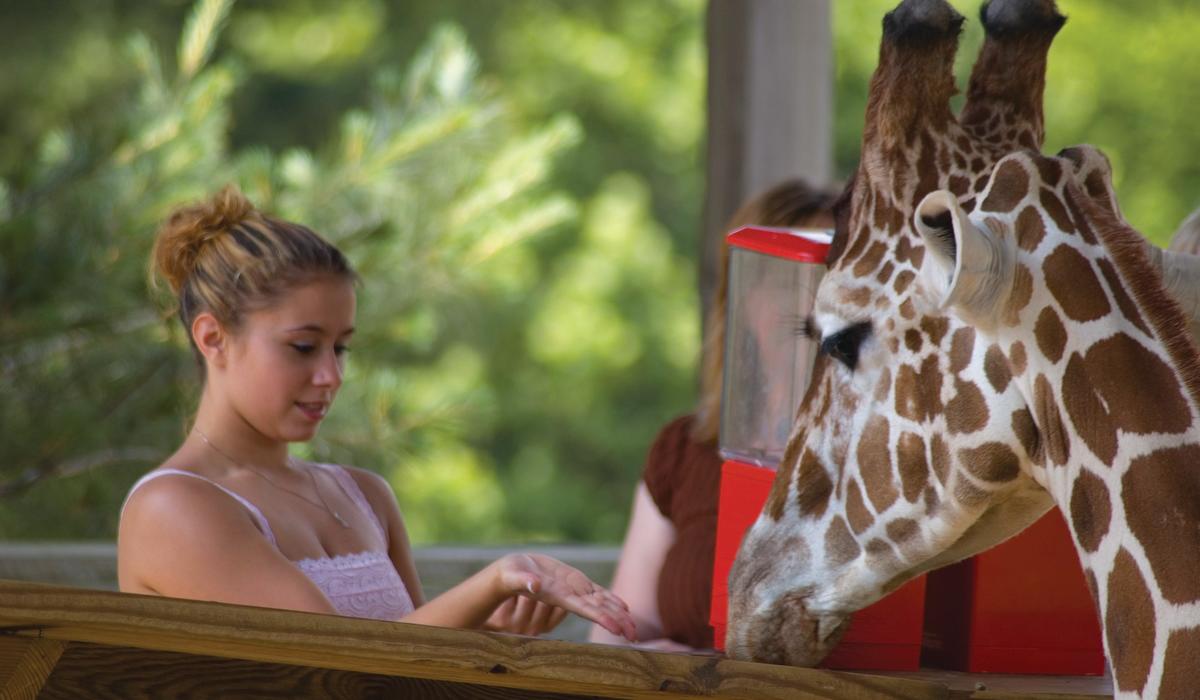 See the Sites while Enjoying Some Fresh Air
The Richmond region has no shortage of beautiful murals and public art, making the area a top destination for street art enthusiasts. Now, visitors can explore on foot 16 brand new murals courtesy of the Mending Walls Mural Project. Mending Walls brings together artists from different cultures and backgrounds to create murals that address where we are now in society and how we can move forward through understanding and collaboration. Be sure to scan the special QR code posted at each mural location to hear a podcast discussion on the artists' vision behind each piece.   
The Valentine Museum offers free, self-guided tours through Richmond neighborhoods such as historic Jackson Ward, the Fan, Oregon Hill and more. Explore the area's architecture and public art at your own pace. Head to The Valentine's website to download a PDF mural guide and view Google map information. 
Lewis Ginter Botanical Garden is the perfect stop on your spring getaway itinerary! Celebrate spring at Lewis Ginter's annual Spring Plantfest April 30th & May 1st, one of the largest plant sales in the region. Whether you're a new plant parent, gardening enthusiast, or just like to enjoy the beauty, there's something for everyone to enjoy! Kids are always enchanted by the Children's Garden.
With over 100 acres to explore, Maymont is a great location for spring fun. Whether you're soaking up the sunshine on a stroll through the Japanese and Italian gardens or spotting the animals in the park's wildlife habitats, this estate offers endless activities. Be sure to stop by the newly renovated Robins Nature Center and dive into educational activities about the James River and its wildlife. The new 29,000-square-foot, indoor facility features an upgraded 30,000-gallon aquarium, new interactive animations and a new river-themed play area.
The Metro Richmond Zoo is open this spring for walk-in access, rides and up-close views while feeding the animals. Want to see the animals from above via zipline? Try out the Junior Explorer or Treetop Zoofari Course! Hours are from 9:30 am to 5:00 pm, Monday through Saturday. Visit the website for ticket information and more on their COVID-19 safety guidelines.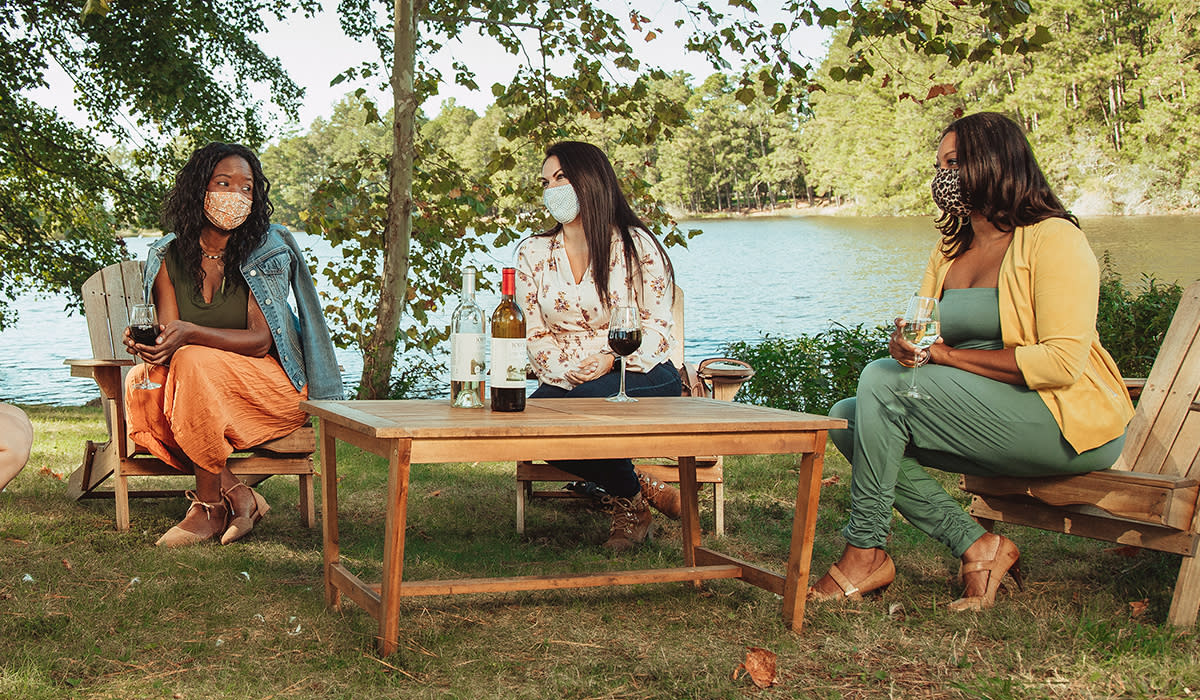 Eat and Drink Your Way through RVA
Calling all beer fans and fanatics! Explore the region's widespread lineup of breweries on the Richmond Beer Trail. The trail serves as your guide to nearly 40 craft beer destinations that span the region, from the city's center to rural breweries offering up fresh air and beautiful views. Score exclusive Richmond Beer Trail gear by grabbing a cold one at participating breweries and asking to have your map stamped. Collect 5 stamps to redeem special RVA Beer Trail gear.
Warmer weather got you thinking about barbecue? Add the new RVA BBQ Tour to your itinerary! This caravan-style tour includes an expert tour guide leading to three of Richmond's best BBQ joints (plus an included special dessert). This all-ages tour is COVID-friendly and participants drive their own vehicle from location to location.
Just 25 miles east of the heart of Richmond, enjoy a number of wineries nestled throughout beautiful New Kent County. Plan a day for wine tastings and snacks and take in the serene views at locations like Jolene Family Winery, Saudé Creek, and Gauthier Vineyard. For wine and beer lovers alike, New Kent Winery recently expanded to open Talleysville Brewing Company, New Kent County's first Farm Brewery.
The annual Richmond Black Restaurant Experience - a week-long celebration of Richmond's black-owned restaurants - took place in early March, but the flavors are worth celebrating 365 days of the year. Head to www.rbre365.com to see where to eat and check out BLK RVA for more information on how you can celebrate Black culture in the Richmond Region.  
Discover Richmond Food Tours is offering a Church Hill Food Tour delivering tasty bites at up to five establishments in Richmond's oldest neighborhood. This guided walking tour is a socially-distanced, outdoor activity. Discover Richmond Tours also offers private brewery tours, scavenger hunts and gift boxes. Visit the website for more information and tour availability.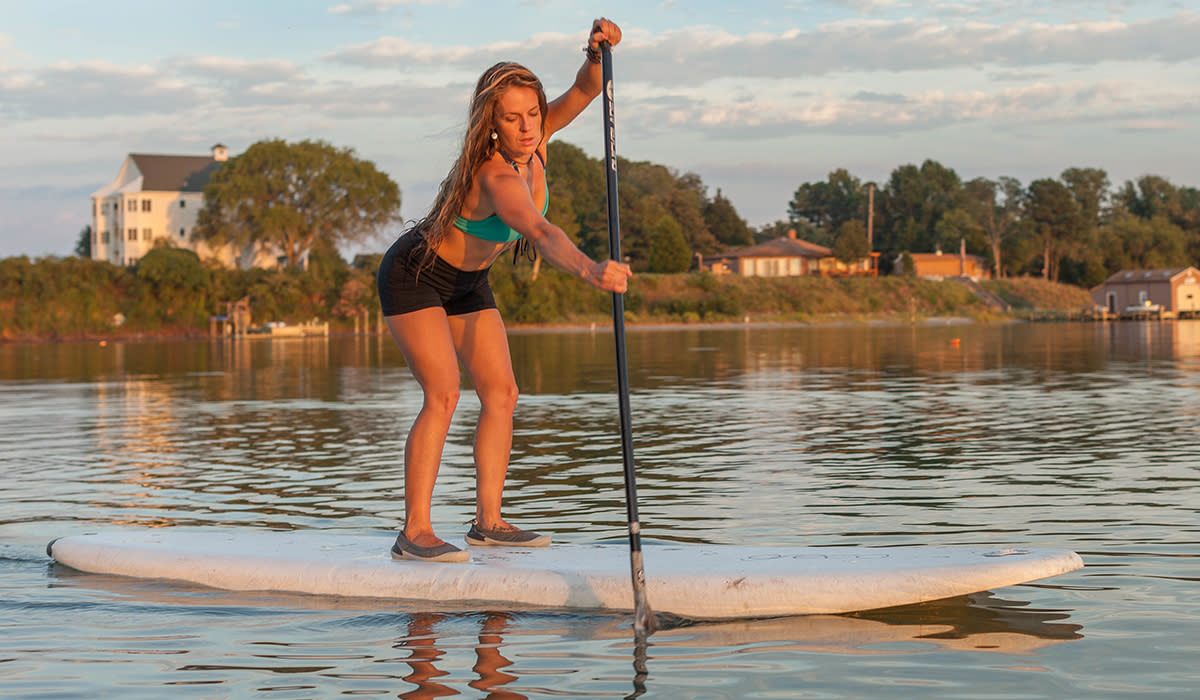 Sports and Rec: Catch a Homerun, Rock the River, Namaste, Repeat
Mark your calendars! This May marks the return of the Richmond Flying Squirrels. The Squirrels will play their first game of the season at The Diamond on Tuesday, May 4th. For more baseball action, head to Shepard Stadium in Colonial Heights, the new home of the Tri-City Chili Peppers. The 2021 season for this summer collegiate baseball league officially begins in May with their first home game on Saturday, May 29th.  
With warmer weather approaching, the James River Park System is blooming with outdoor recreational activities to enjoy. Adventure-seekers can spend a day on the James River kayaking, whitewater rafting or hitting a nearby single-track trail for mountain biking or hiking. Looking for a relaxing day in nature? Check out Belle Isle for a picnic along the water or a refreshing dip in the river once temperatures heat up.
Ready to tap into your inner Zen? Head to The Diamond for a Saturday Salutations group yoga class hosted by Project Yoga. This donation-based class is open to all and is the perfect outdoor, socially-distanced fitness class suited for all experience levels. Classes are returning this May and will run through October. Head to the Project Yoga website for FAQs, class schedules and COVID-19 safety guidelines.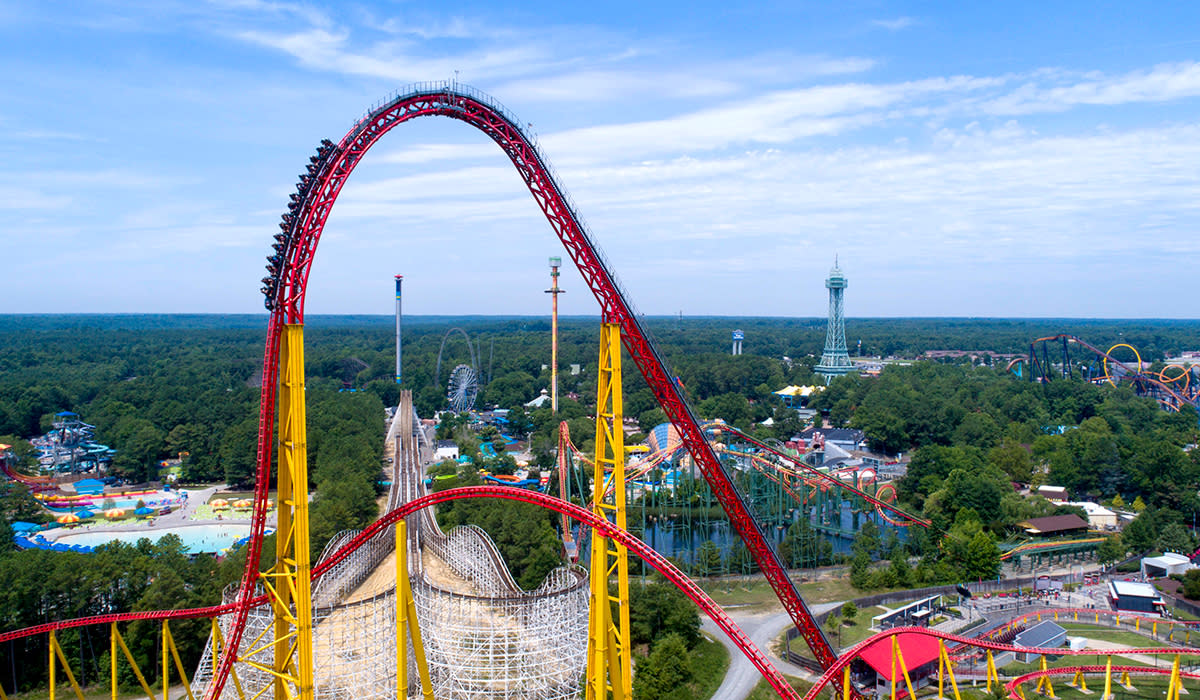 Events to Look Forward to
UnlockingRVA highlights events and activities for visitors to enjoy year-round and will return this spring to host socially-distanced, outdoor events including The Silent Party at 17th Street Market and Brunch on the Plaza at Kanawha Plaza.
April marks the 150th anniversary of Richmond's historic Jackson Ward neighborhood, once known as "Black Wall Street" and "Harlem of the South." Join Richmonders in celebrating this important anniversary by learning more about the neighborhood and The JXN Project, an initiative aimed at excavating and elevating the hidden histories of Jackson Ward as the "Birthplace of Black Entrepreneurship."
Kings Dominion will welcome visitors beginning May 22nd. Plan a trip to this exciting amusement park and check out the brand new additions to their Soak City water park. Visit the Kings Dominion website for ticket information and details on enhanced safety measures for visitors.
Grab a bite at The Diamond during Food Truck Rally Thursdays. Each week, this outdoor event features several of Richmond's food truck vendors. Mask up and bring a friend to this fun foodie experience! Visit the website for the weekly lineup of featured food trucks.
Dominion Energy Riverrock, Richmond's ultimate outdoor sports and music festival, is back this May. The format is different, but the energy level remains. Visitors are invited to #RocktheOutdoors and participate in virtual and socially-distanced outdoor activities May 14-16. Check the Riverrock website for updates on events, musical performances and COVID-19 protocol.