With a new year comes the opportunity for a fresh, new start! This season marks the perfect time to reset your mind and body and prioritize your wellness from the inside out. Tap into a healthier, happier you this season and make RVA your wellness getaway destination! Check out these spots to kick-start your health and wellness goals:
The Well Collective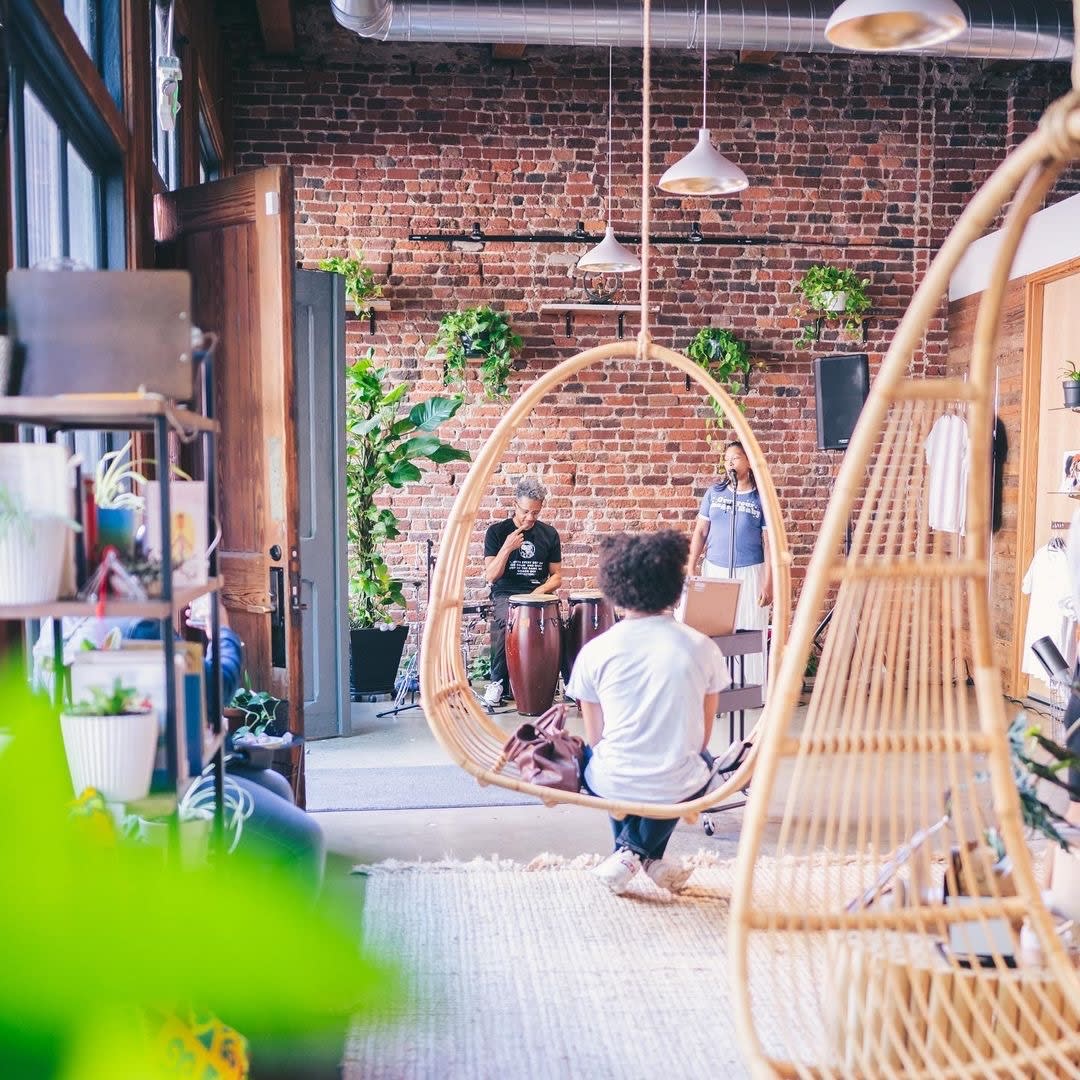 Located in historic Shockoe Bottom, this community wellness space offers holistic healing services, classes, workshops and more. Stop in for solo-meditation, a BareSOUL Yoga class or to shop their new The Hummynbirds apothecary! Follow The Well Collective on social media and visit their website for class schedules. (Photo Credit: @TheWellCollective___ via Instagram)
Resolve Bodyworks
Dive deeper into your self care experience with an intuitive body massage at Resolve Bodyworks. This therapeutic massage studio offers a variety of services that target client's specific needs including pain relief massage, reflexology, fire cupping, Thai bodywork and more. Plus, be sure to check out their special canine massage services (yes, your dog deserves a massage, too!) To learn more about Resolve Bodyworks, click here. 
Hour Cycle Studio
Blending fun and fitness, Hour Cycle Studio is a Black, women-owned indoor cycling studio located in downtown RVA. This cycling studio welcomes all bodies and experience levels for a high-energy cardio experience unlike any other. Join a class and break a sweat while riding to a playlist of Hip Hop, Reggae or even a mix by a live DJ. To check out the Hour Cycle schedule and upcoming themed rides, click here.
The Float Zone 
Imagine floating weightlessly in 175 gallons of water, freed from the senses of the outside world. Experience the mental and physical benefits of floatation therapy at The Float Zone. While floating in an individual float pod, clients experience sensory deprivation and release stress, anxiety and pain all while calming the brain. Head to The Float Zone website to learn more about their service pricing, packages and specials. 
BOHO Studios
BOHO Studios invites visitors to hustle, sweat and grind. With three concepts and three locations, you can BOHO wherever you go in RVA. Check out the Cycle Studio in the Fan neighborhood for bikes, lights and all the hype. The Fit Studio in Brookland Park offers HIIT, TRX, strength, HI-LIT and yoga. And the NEW BOHO Quad on the Southside gets the blood flowing with four circuits: climb, lift, bike and body. Click here to learn more.
Adiva Naturals
Ready to step up your self care routine? Naturally nourish your skin and hair with handcrafted products from Advia Naturals located in Shockoe Bottom. Enjoy luxury personal care products without the harmful additives and find your new favorite product to add to your self care collection. To learn more about Adiva Naturals and browse their collection of body and hair care products, click here.
Island Yoga Fitness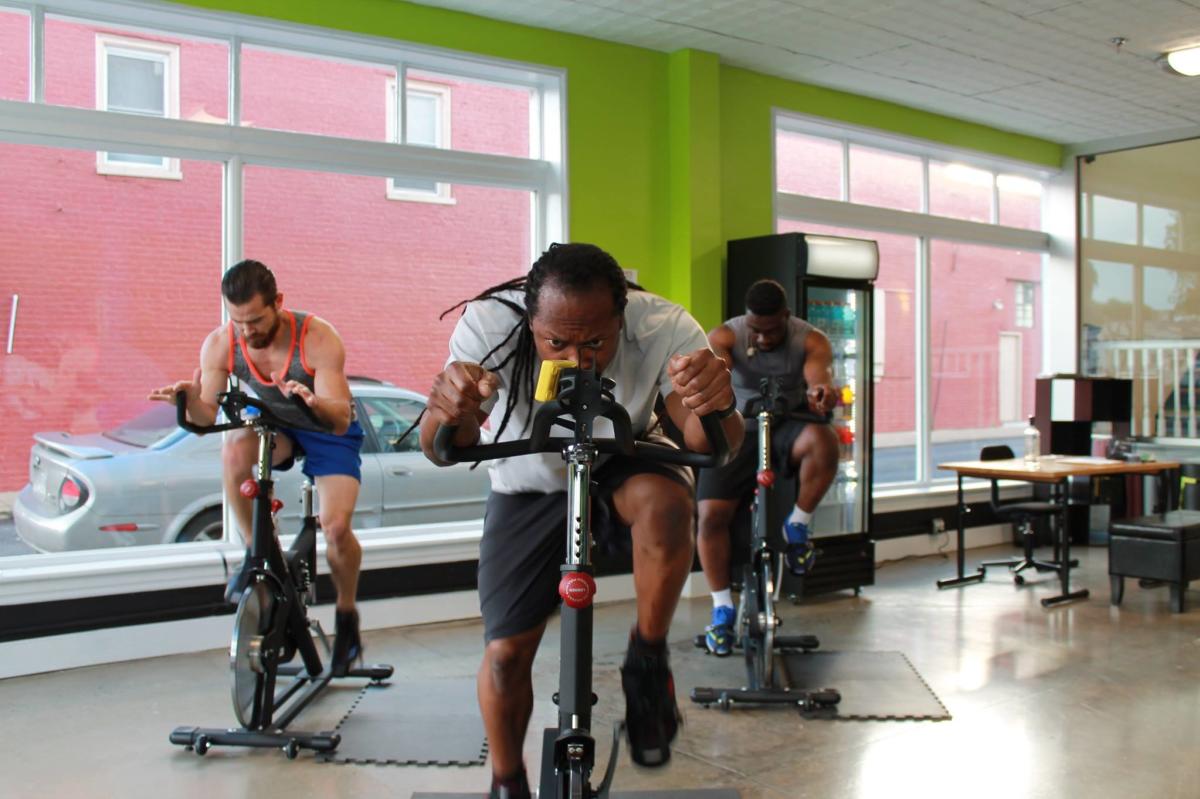 Begin the transformation of your mind, body and spirit at Island Yoga Fitness. This fitness studio prioritizes holistic wellness and encourages positivity, non-judgement, and good intentions in their practice. Stop by for community flow yoga or break a sweat in their cardio or strength training group sessions. To see a full class schedule, click here. (Photo Credit: @IslandYogaFitness via Facebook) 
Mamie's Apothecary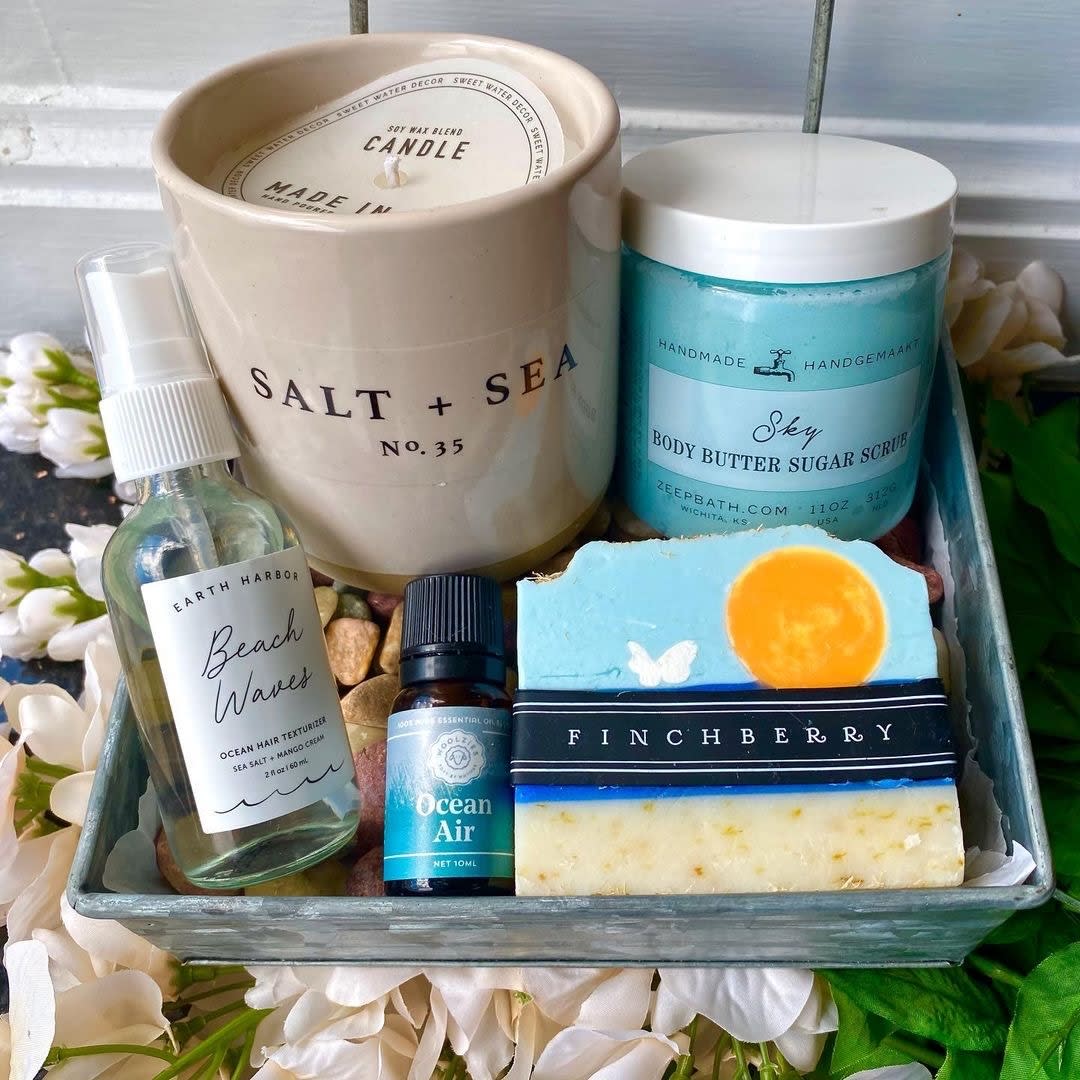 Renew and refresh your mind, body and home with clean beauty and wellness products from Mamie's Apothecary. This Carytown storefront offers a variety of personal care items like herbal body care, CBD infused products, and more. Plus, many items are made locally in Virginia. Stop by and find the perfect wellness gift for yourself or someone you know this season! Click here to learn more. (Photo Credit: @MamiesApothecary via Instagram) 
Yoga Joy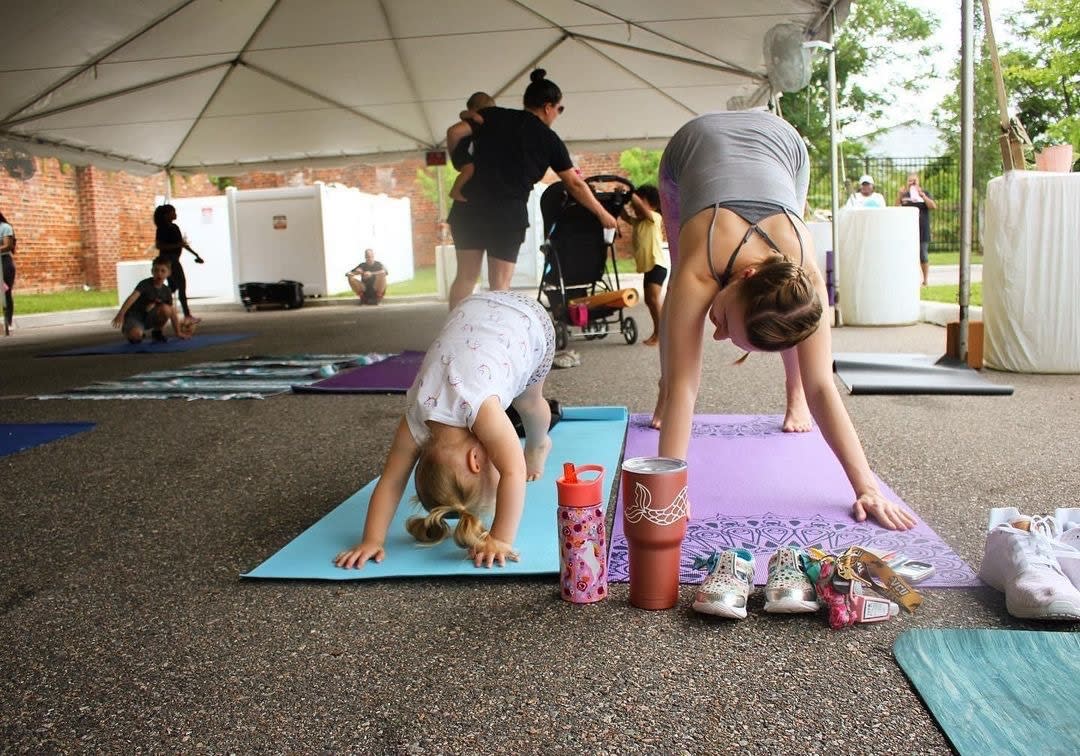 Include your kids on your RVA wellness getaway! Yoga Joy Kids Studio is a place for yoga fun, meditation and mindfulness specifically with kids in mind. Through the Yoga Joy experience, kids can engage in play yoga exercises, mindfulness activities and crafts to stimulate their minds and bodies. Yoga Joy offers in-person and virtual classes as well as birthday parties. To learn more, click here. (Photo Credit: @YogaJoyRVA via Instagram) 
Pilates 804
Looking for a more personalized workout tailored to your individual goals and needs? Pilates 804 offers small group Pilates sessions and one-on-one appointments with friendly and intuitive instructors. Strengthen and heal your body through the traditional language of Pilates and challenge yourself to learn new movement patterns. Curious if Pilates 804 is for you? Click here to learn more. (Video Credit: @Pilates804 via YouTube) 
Many of the unique spaces listed above are Black-owned! Visit the BLK RVA website to explore more Black-owned health and wellness spaces in RVA. 
BLK RVA is Visit Richmond's campaign to highlight and celebrate the Black cultural experience in the Richmond Region. Plan a trip, grab a bite and catch a vibe at VisitBLKRVA.com.