Soon we will be saying sayonara to 2019 and welcoming the new year with open arms! Have you been putting off your New Year's Eve plans because you can't decide what you want to do or where you want to go? Well, we've got plenty of fabulous NYE options, so stop procrastinating and start booking your trip to ring in 2020 with us in Richmond! Here are a few ideas to get you started, but many of these events will sell out quickly, so don't delay!
Noon Year's Eve
Science Museum of Virginia,
December 31, 2019, 10 a.m. to 1 p.m.
Ring in the Noon Year with the Science Museum of Virginia! Get hands-on and create your own harmonica, countdown clock, party poppers and more! Snap a photo in the Richmond Family Magazine photo booth, spin the Green Wheel of Prizes and visit Challenge Lab for some Visual Arts Pottery Fun. Then count down to noon to see a dramatic and quirky version of the traditional ball drop! Kick off the New Year with science on your side – watch 2,020 bouncy balls, paper streamers and confetti bring the Rotunda to life for a special ball drop to celebrate the New Year. Noon Year's Eve is included in Museum admission and is open to the first 2,500 guests. The Museum will open at 9 am that day to begin selling tickets. Tickets must be purchased in person at Guest Services on December 31; advance ticket purchases and online ticket purchases are not valid for this event.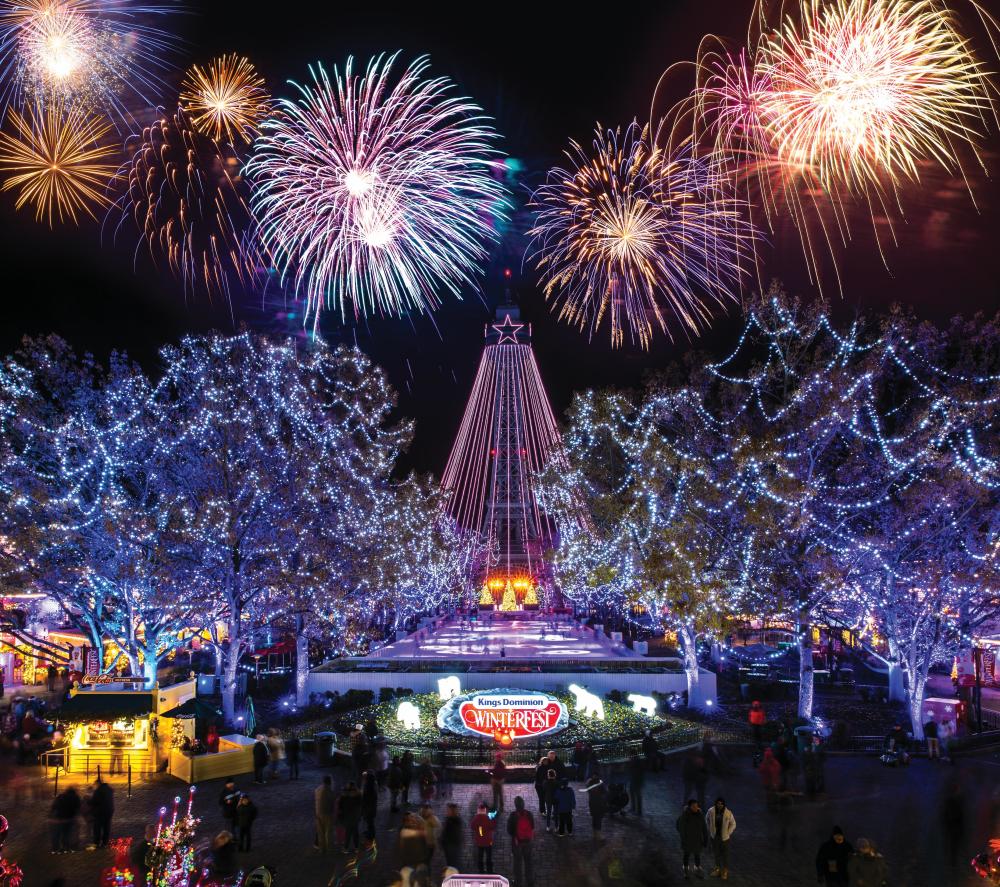 Does the holiday fun stop when Christmas ends? Not at Kings Dominion's WinterFest! You are cordially invited to an evening of pure AMAZING as we bid farewell to 2019 and usher in 2020. Grab the crew and head to Kings Dominion's New Year's Eve at WinterFest, a family-friendly New Year's Eve event. Surrounded by the shimmering lights and extravagant décor of WinterFest, Kings Dominion's New Year's Eve celebration features festive fun for all ages. Hands will be clapping and toes a-tapping to the beats of some of the region's hottest bands. Bring your dancing shoes, because dance parties will carry on throughout the night. When the clock strikes midnight, we'll kick off 2020 with a bang -- the area's most AMAZING fireworks show! What's more, enjoy FREE party hats and horns while supplies last. Plus, no need to dash out right after we sing "Auld Land Syne." The good times will roll until 1 a.m.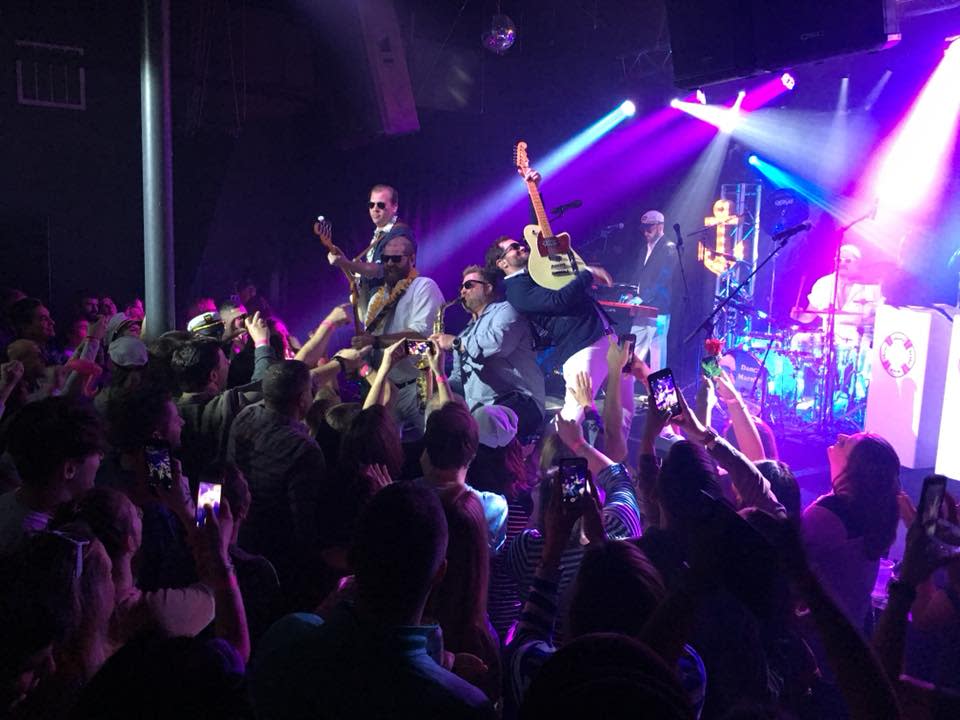 Get footloose with America's #1 Tribute To Yacht Rock as they ring in 2020 with all of your favorite soft rocking jams. Get ready to reel in the years while you reminisce all night long about the good times had in 2019! Prepare to experience the power of love and feel the night fever as you ride like the wind on two tickets to paradise. Eagles Of Freedom opens and DJ BJ Spinnaker will keep the late-night tunes spinning for your dancing pleasure. Tickets are $35.
(Photo credit: David Lawrence, with permission from Three Sheets to the Wind)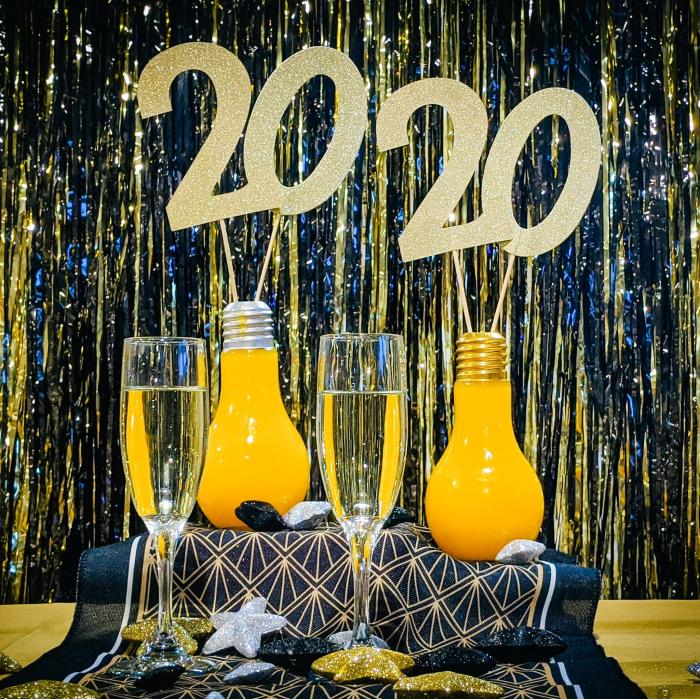 Tangy 20's Flappapalooza NYE
Tang & Biscuit, 3406 Moore St.
December 31, 2019, 8 p.m. - 1 a.m.
Ring in the New Year in true 20's style! Dress as a gangster or silent film star, dress as a flapper or come as you are. (Must be 21+ to attend). Tang's twenties are roaring, don't be boring. The bartenders be pouring, so let's punish the flooring! Tang & Biscuit's Tangy 20's Flappapalooza New Year's Eve party will be the bees knees! They'll have music from DJ 2Nasty, a themed photo-booth, $20 Shuffleboard court rentals, food and drink specials and more surprises and fun. Buy early bird tickets and your first drink is on the house! $20/ticket.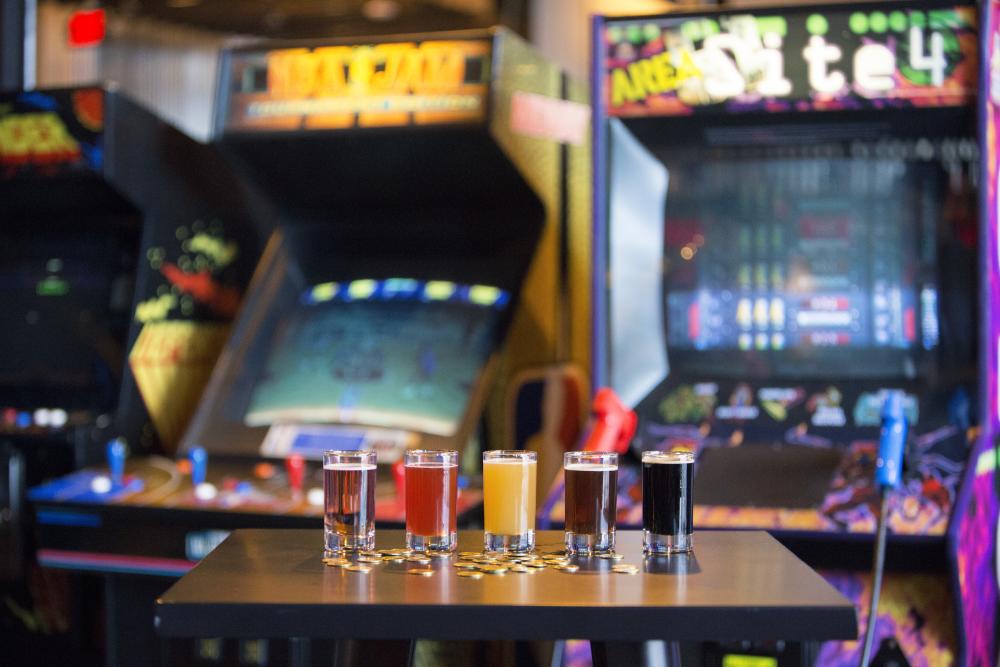 Level Up NYE 2020
The Circuit Arcade Bar, 3121 W. Leigh St. 
December 31, 2019, 7 p.m. - 1 a.m.
The futuristic fun begins at 7 p.m. at The Circuit Arcade Bar for this 21+ event featuring a live DJ, 20 game tokens per guest, raffles from local breweries, and a complimentary Prosecco toast at midnight. Buffet from 7-10 p.m. includes select hosted appetizers like veggie platters, wings, and tacos.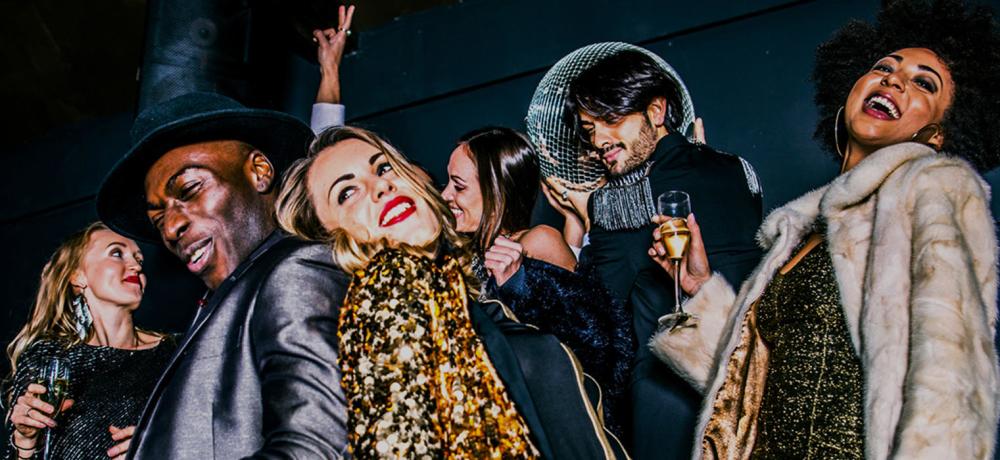 Roaring '20s NYE Party
Drive Shack Richmond, 1647 Four Rings Drive
December 31, 2019, 9 p.m. - 1 a.m.
Head to Drive Shack for an epic Roaring '20s themed party to ring in 2020! Choose from the Light it Up Package or VIP Package. Light it Up Package is $250 per Bay ($42/per person) and includes one reserved bay for up to 6 people on the first floor, unlimited BayPlay from 9:00 p.m. - 1:00 a.m., and New Year's Eve party favors. VIP Package is $450 per Bay ($75/per person) and includes one reserved bay for up to 6 people, unlimited BayPlay from 9:00 p.m. - 1:00 a.m., New Year's Eve party favors, unlimited soda, tea/coffee, water, one chef-driven charcuterie board, one Bavarian pretzel platter, exclusive access to the dessert bar, and a bottle of La Marca Prosecco. Plus, enjoy '20s themed live entertainment! Festive attire is encouraged.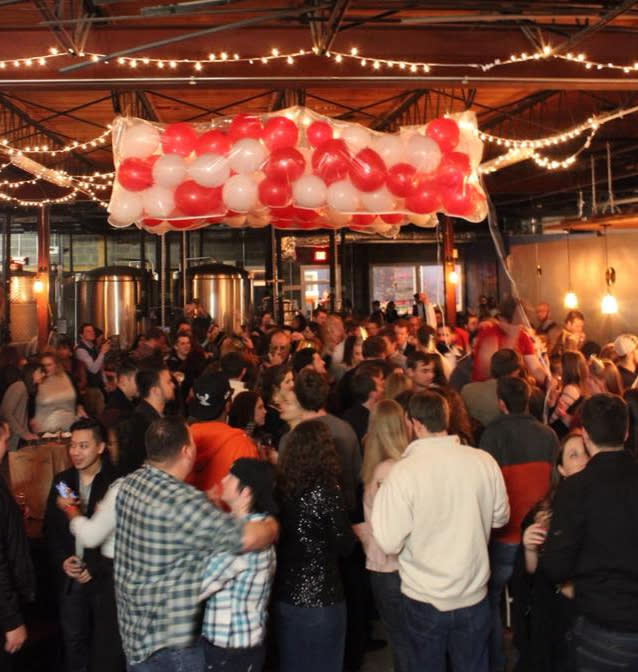 Kick off 2020 with Buskey Cider! This year's NYE party begins with a professional comedy show and transitions to dinner and 3-2-1 countdown party ending in DOLLAR DRINKS. There will be laughs, food, drinks, and dancing -- the perfect way to ring in the new decade. Tickets: $40 Early Bird, $50 General Admission. Purchase tickets here or in the tasting room. Ticket includes NYE Comedy Show at 8 p.m., limited release commemorative Buskey Cider NYE 2020 glass, complimentary New Year's toast, exclusive cider release during event, midnight balloon drop with Buskey prizes, dance floor in production space, dinner included (gluten-free and vegan options).
Glow All Out New Year's Eve 2020
Topgolf Richmond, 2308 Westwood Ave.
December 31, 2019, 9 p.m. - 1 a.m.
Topgolf is celebrating the arrival of 2020 by throwing one of our biggest parties of the year. Enjoy live entertainment, a chef-inspired menu and an unforgettable midnight celebration. Upgrade to the VIP experience for exclusive access to a premium holiday dinner buffet and a bottle of bubbly to share with friends. All New Year's Eve packages include unlimited game play from 9 p.m. to 1 a.m. for up to six guests, front row seats to a midnight fireworks† show and party favors to go along with the glow-in-the-dark theme for the night. Swing in the New Year at Topgolf Richmond!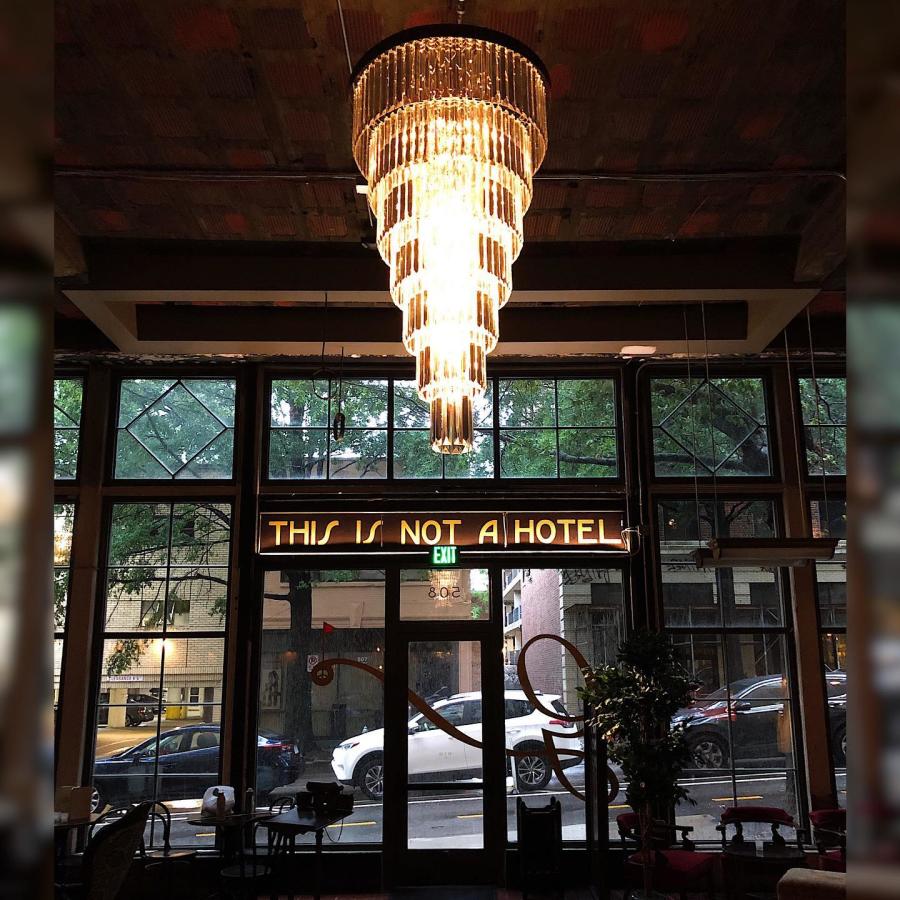 Babylon Berlin NYE Party
Hotel Greene, 508 East Franklin St
December 31, 2019
Reserve a tee-time at Hotel Greene (which is not actually a hotel, FYI) for a festive night in Berlin, circa 1926. $30 per person includes a round of highfalutin' mini golf, food, a glass of bubbly, and enough merriment and unease to last through a good part of 2020.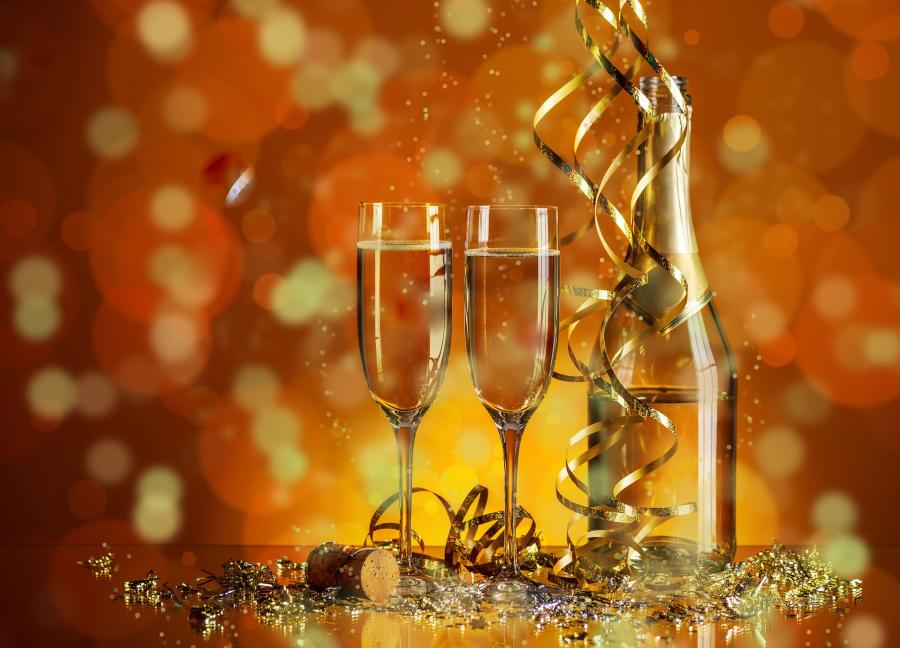 New Year's Eve: A Belle Époque
Quirk Hotel, 201 W. Broad St.
December 31, 2019, 10 p.m. - 1 a.m.
Ring in the New Year with a Joie De Vivre at Quirk Hotel! Tickets are $25 and include entrance, dancing to music from DJ Ant Boogie, and a midnight toast.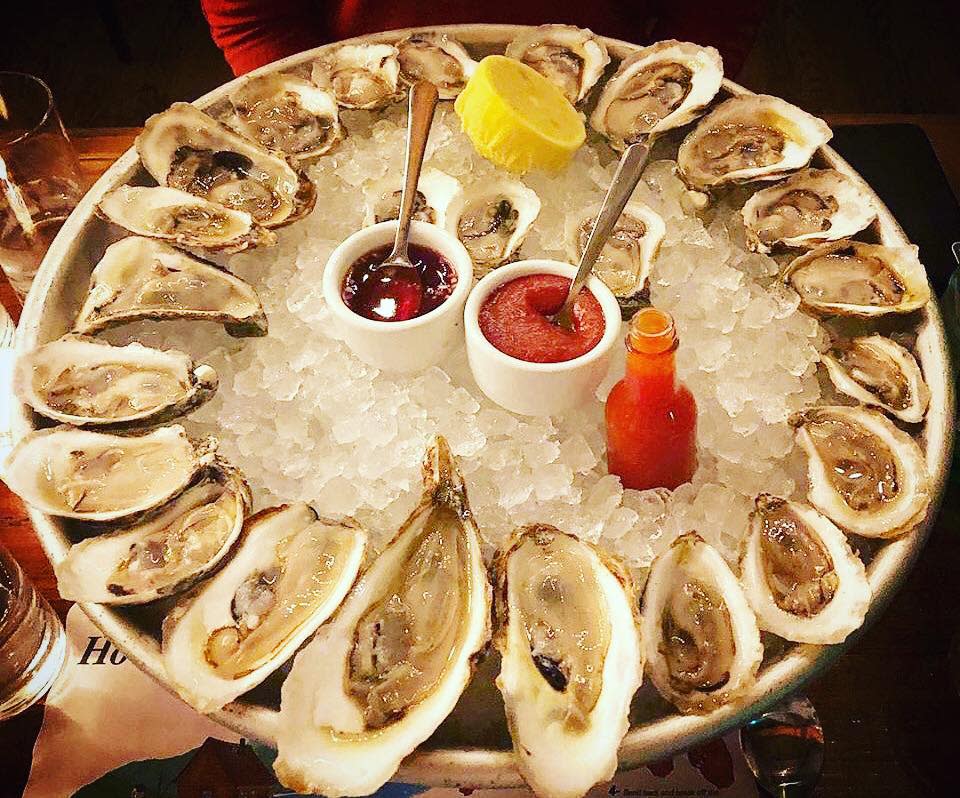 Dogtown Brewing is excited to announce its New Year's Eve Champagne & Oysters Party! This ticketed event will include access to the first floor beer hall and rooftop for incredible views of Richmond's skyline, live music + DJ, two drink tickets, one food ticket, and a champagne midnight toast. Also, get excited for the brewery's "Sputnik" Champagne Brut IPA beer release at the event to help you ring in the New Year right!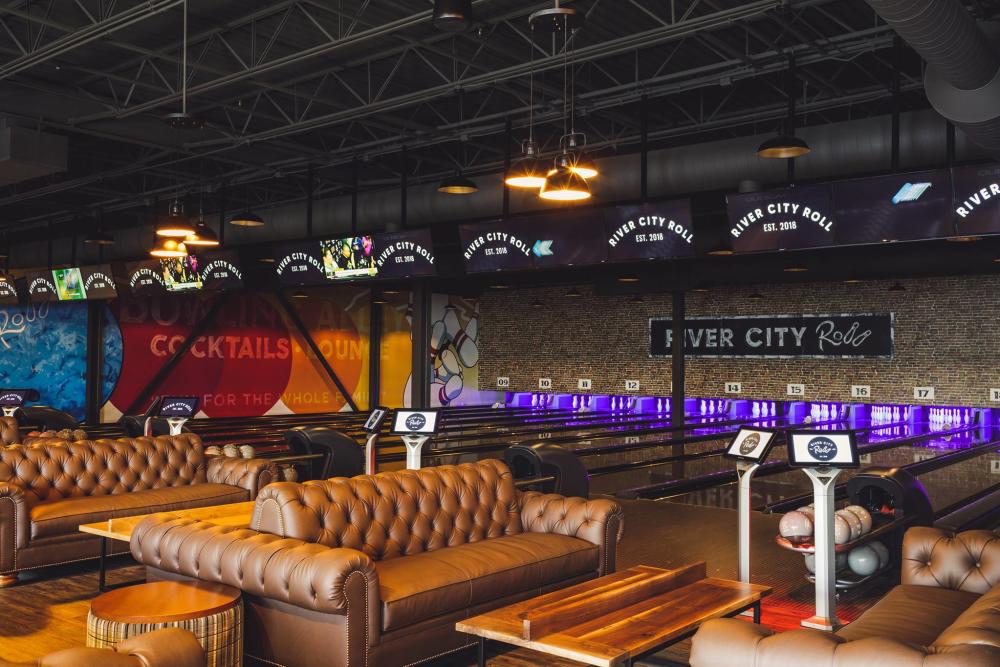 WPP's NYE RVAHeals Bash!
River City Roll, 939 Myers St.
December 31, 2019, 8 p.m. - 2 a.m.
Ring in 2020 with World Pediatric Project's first ever NYE RVAHeals Bash! WPP's Emerging Leaders Board is excited to host one of Richmond's only charitable New Year's Eve parties, where 100% of your ticket goes straight to helping children and families who would otherwise lack access to critical care. The party starts at River City Roll at 8 p.m. and keeps rolling until the wee hours of the new year. With your $75 ticket, you get live music from Vinyl Headlights, bowling, delicious bites, two drink tickets and a champagne toast, not to mention an absolute blast that will start 2020 off right by providing hope and healing to children!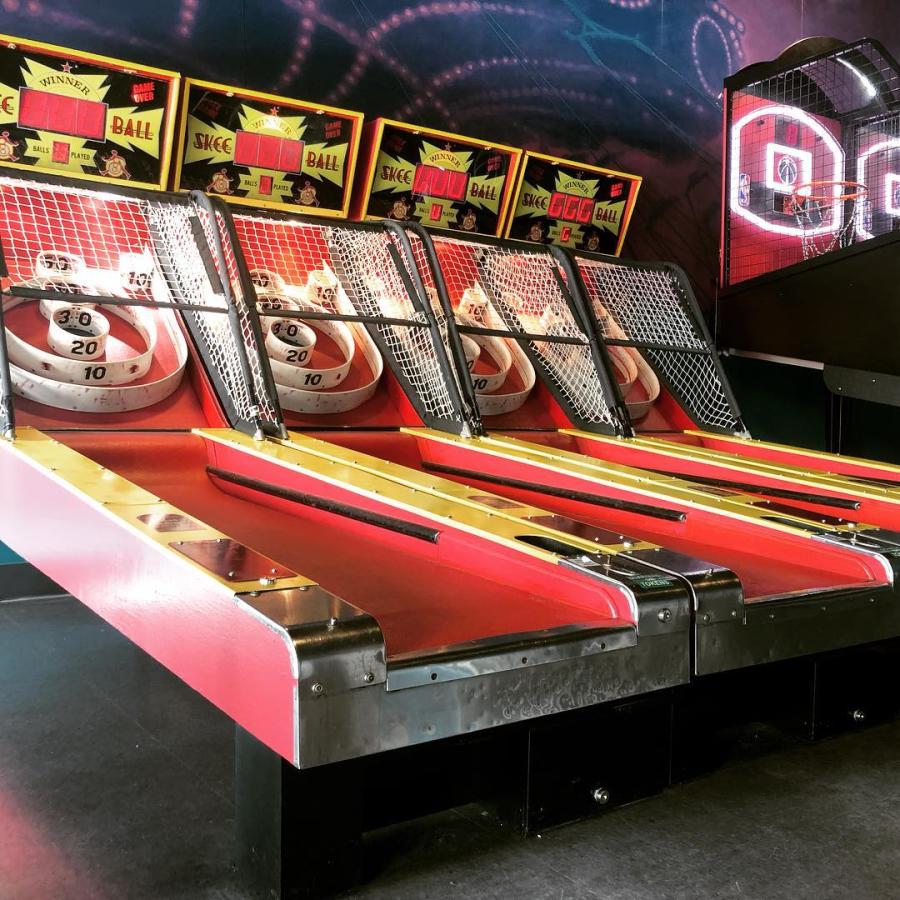 New Year's EVE Roaring 2020s Party
Bingo Beer Co., 2900 W. Broad St.
December 31, 2019, 8:30 p.m. - 12:30 a.m.
Come dressed to impress for Bingo's Roaring 2020's Party! DJMASS FX will be spinning and the party starts at 8:30 p.m. VIP tickets are available for $75 per person (tax and gratuity included). VIP gets 5 drinks, food spread, and champagne toast at midnight. VIP tickets on sale until 12.28.19; Inquire at Events@bingorva.com for your own exclusive group space for the night.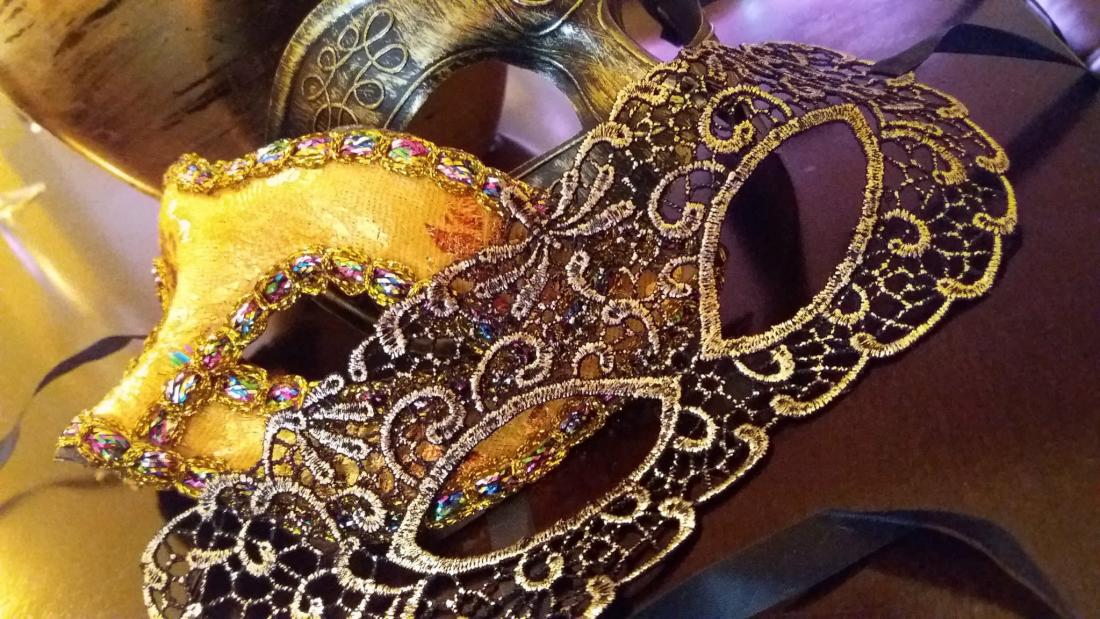 New Year's Eve Masquerade
Havana '59, 16 North 17th St.
December 31, 2019, 8 p.m. - 1 a.m.
Come out to Havana '59 for an evening of cheer and celebration as we ring in 2020! Tickets are $30 and include the party and champagne toast. Dinner packages are available via direct booking with the restaurant, (804) 780-2822.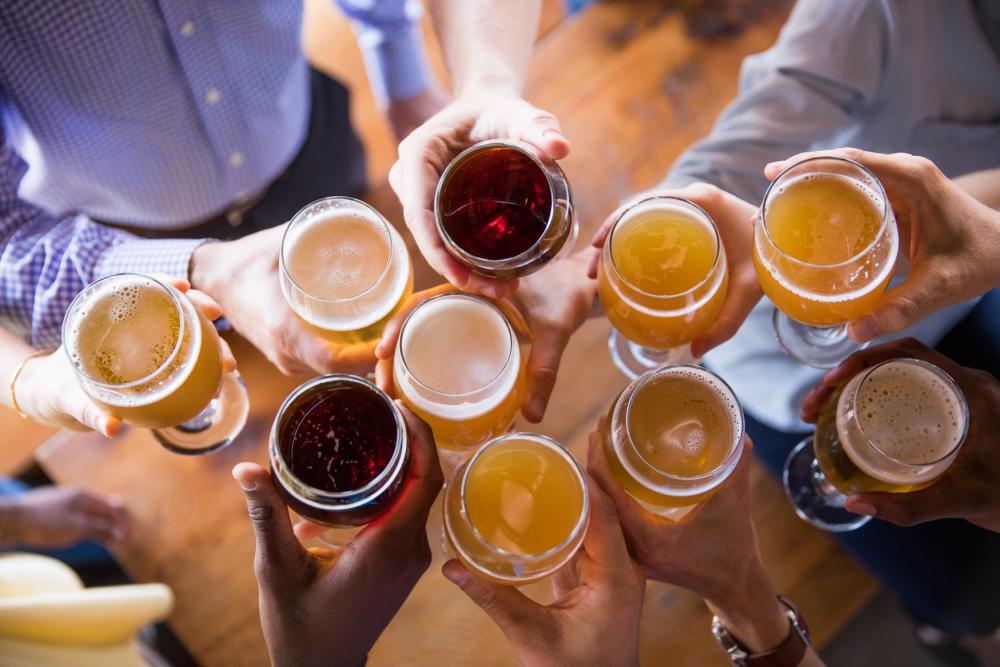 NYE Blast with Love Canon
Hardywood Park Craft Brewery, 2408-2410 Ownby Ln.
December 31, 2019, 8 p.m. - 1:30 a.m.
Send 2019 off with a blast with Hardywood and Love Canon! Come out for an exclusive concert in Hardywood's newly refurbished barrel room. Your ticket includes access to the concert as well as two drink tickets (including house wine and cider!), photo booth to capture your end of year memories, a midnight ball drop, and plenty of New Year's Eve fun and frivolity with poppers and noise makers galore!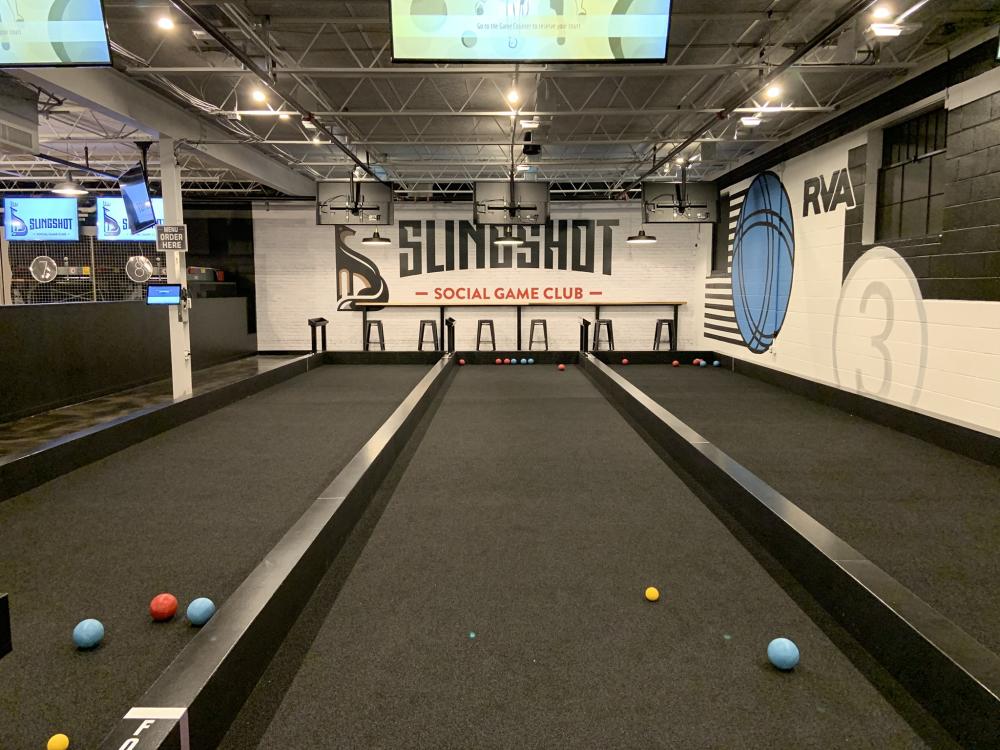 A Roaring 20s New Year's Eve
Slingshot Social Game Club, 3301 W. Clay St.
December 31, 2019, 6 p.m. - 1 a.m.
Ring in the roaring (20)20's with Slingshot this New Year's Eve. VIP party kicks off at 6 p.m. and general entry starts at 8 p.m. Dress in a zoot suit or as a flapper. Or come as you are, you'll still look dapper! Get excited for Prohibition-style cocktails, live DJ, buffet, 20 taps on sale for 20% off, fire pits and heaters on the outside patio, projected Ball Drop, raffle with prizes from local breweries, gift cards and gaming vouchers, and a complimentary midnight champagne toast. VIP Party from 6-8 p.m. includes free gaming during VIP hours, first access to food, and swag bags.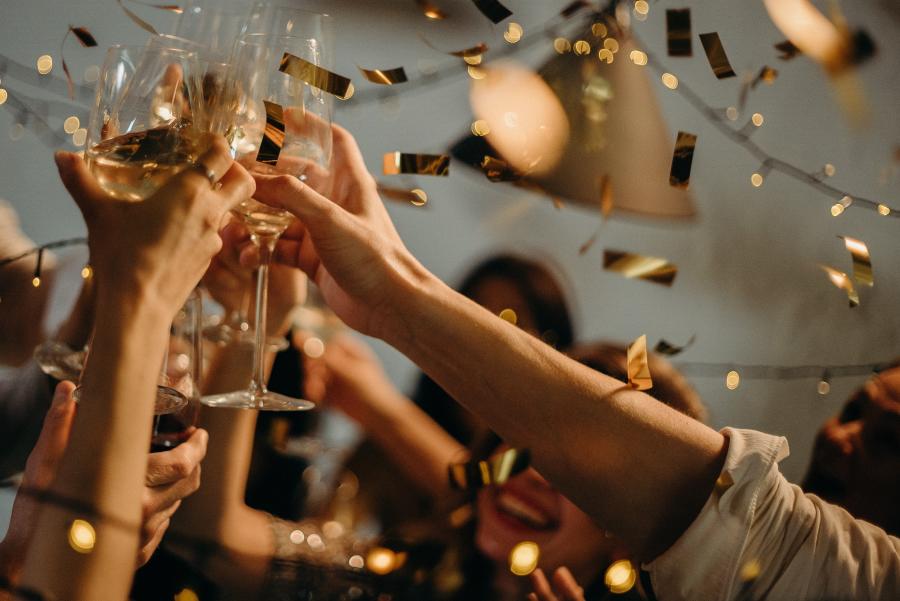 Moonlight Masquerade
DoubleTree Hilton, 1021 Koger Center Boulevard
December 31, 2019, 9 p.m. - 2 a.m.
A mysterious night of mayhem awaits at The Moonlight Masquerade New Year's Eve Celebration. Party non-stop with an incredible line-up of DJs and multiple performers. Tickets start at $30 and include 5 hours of partying with a cash bar, 1 complimentary champagne toast, complimentary snack station from 9-10 pm, live feed of Times Square ball drop, and complimentary party favors. Masquerade masks will be available through online purchase or on-site at the box office. This event has sold out 3 years in a row so get your tickets in advance or risk missing out on the fun! 21+ event. Semi-formal dress code.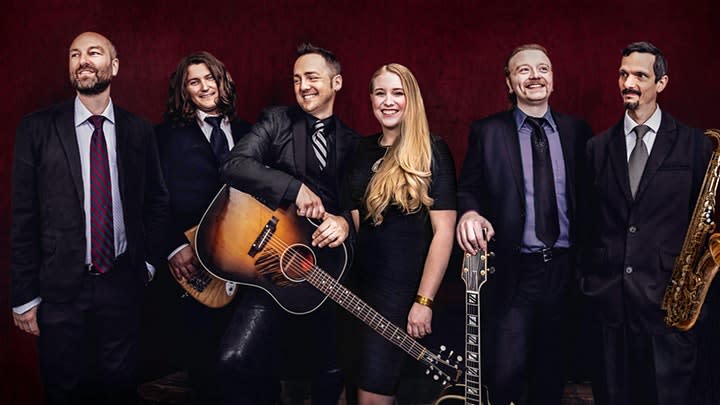 Ring in the new year with live music, a complimentary champagne toast, and a prix fixe dinner menu at The Tin Pan! The Significant Others is a rock band that serves up a potent party cocktail. Theirs is a rare chemistry that blends an eclectic list of songs, a love of playing music with each other, and a healthy pour of incredible live energy.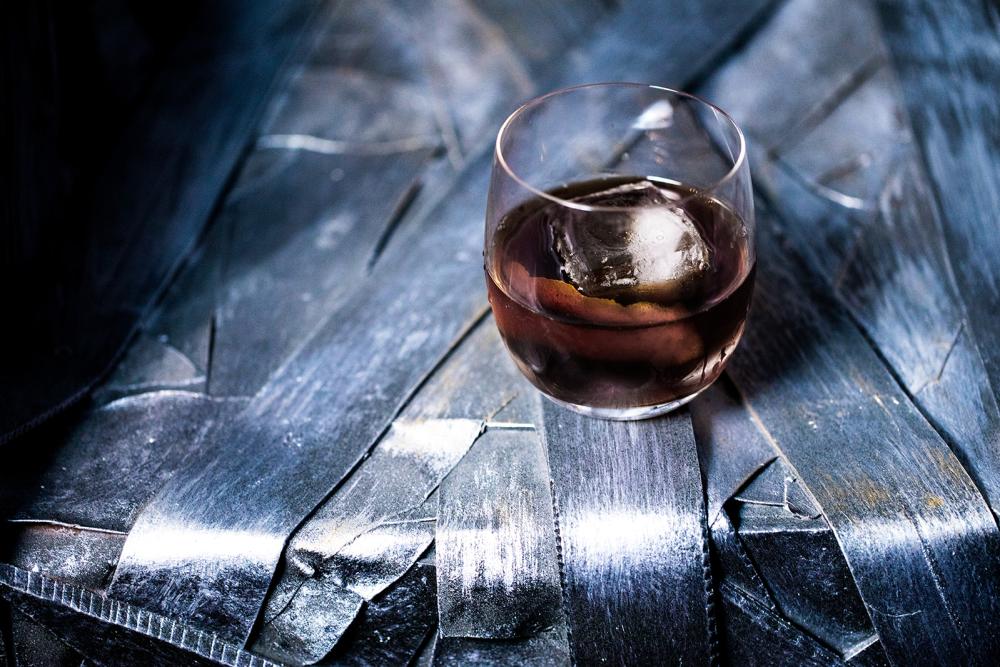 Party like a Targaryen, drink like a Lannister and ring in a new decade at Switch RVA! Enjoy two unique pop-up experiences in one space! Drink to the North with a Game of Thrones inspired theme "Winter is Coming" upstairs, or eat, drink and be merry downstairs with a Naughty or Nice theme. Tickets include admission for both pop-up bars, access to complimentary buffet from 9 to 10 pm, live music by DJ Rutu, and party favors! Cocktails and other drink specials available for additional purchase.
(Photo credit: Catherine Levesque)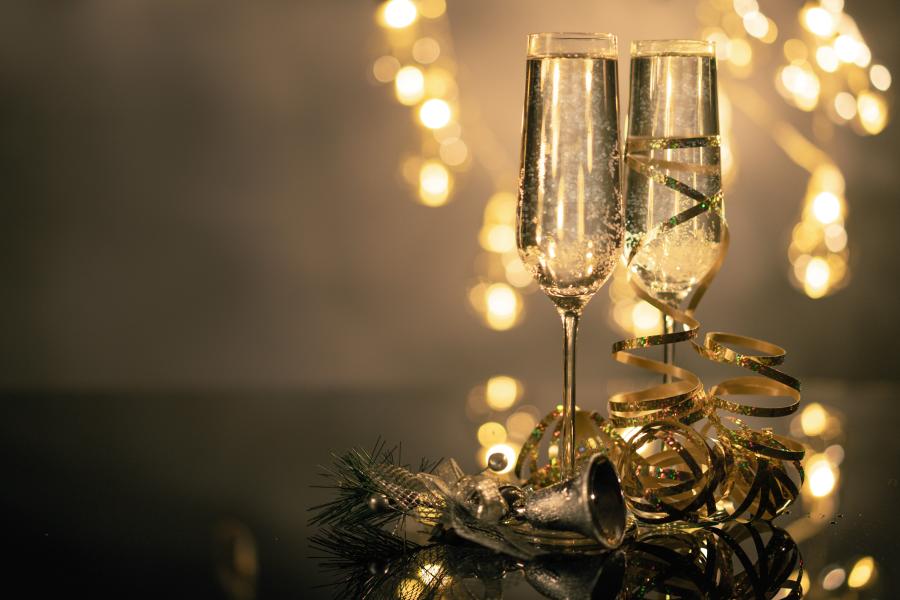 Bring in the New Year prohibition style and visit a time where rules were made to be broken. Belle is transforming into your neighborhood speakeasy and ringing in the New Year with prohibition era cocktails and decor. Before the festivities, enjoy dinner at Belle with a prix fix menu for $45 a person, which includes 3 courses and a glass of house champagne. Reservations can be made here. Tickets start at $25.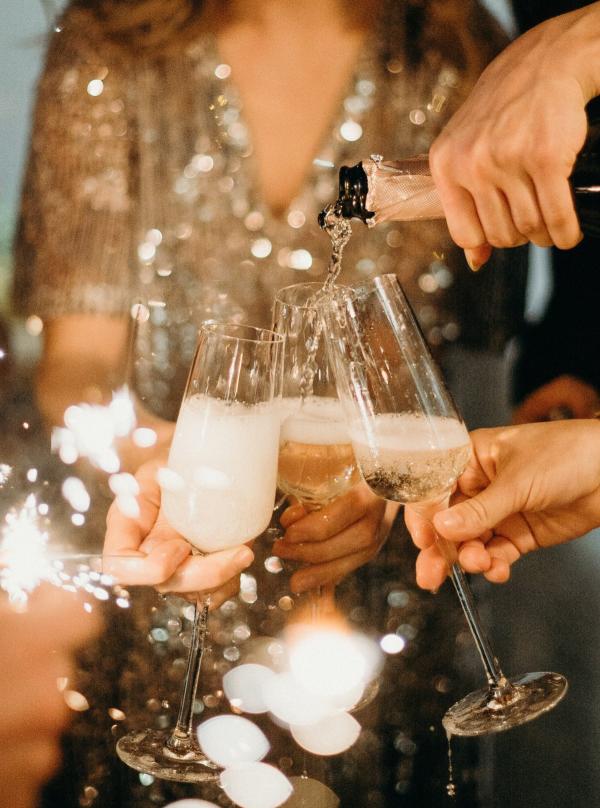 Roaring 20s NYE At Kabana Rooftop
Kabana Rooftop, 700 E. Main Street, 20th Floor
December 31, 2019, 10 p.m. - 1:30 a.m.
Come as a flapper, come as you are, come as a dapper gent or a silent screen star! A new decade is right around the corner and we're ready to ring it in style. Dress to impress and get ready to party like Gatsby! All tickets include a champagne toast at midnight, party favors, and a live feed of the ball drop! Tickets start at $35.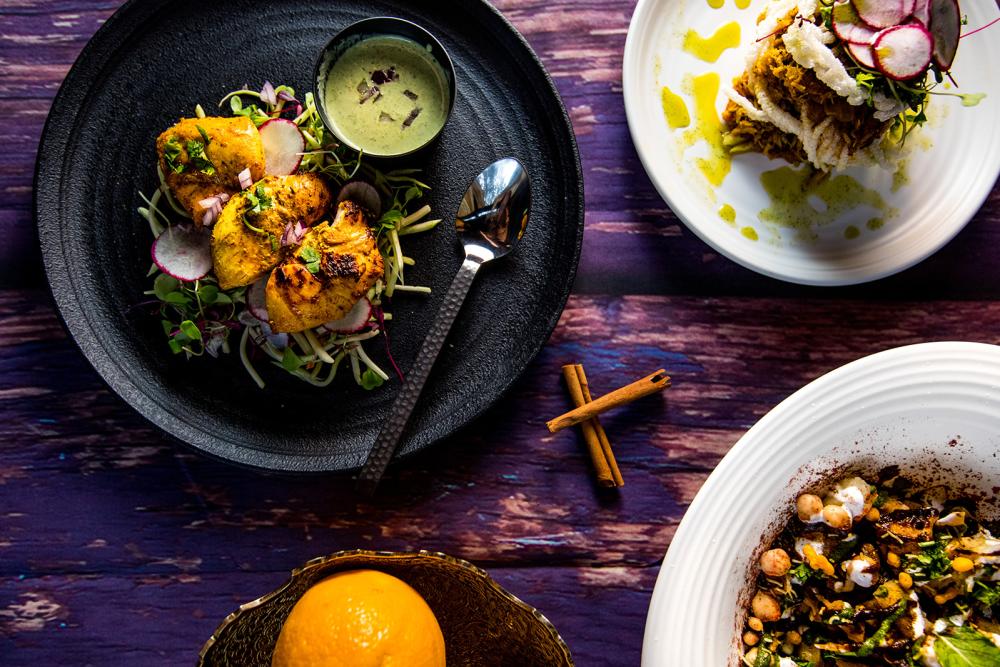 NYE Dinner At NAMA
Nama, 15 W. Broad St.
December 31, 2019, 4-10 p.m.
Enjoy a 5 course prix-fixe menu for NYE. Includes a complimentary glass of champagne per person. During normal dinner hours 4-10pm. Reservations can be made here.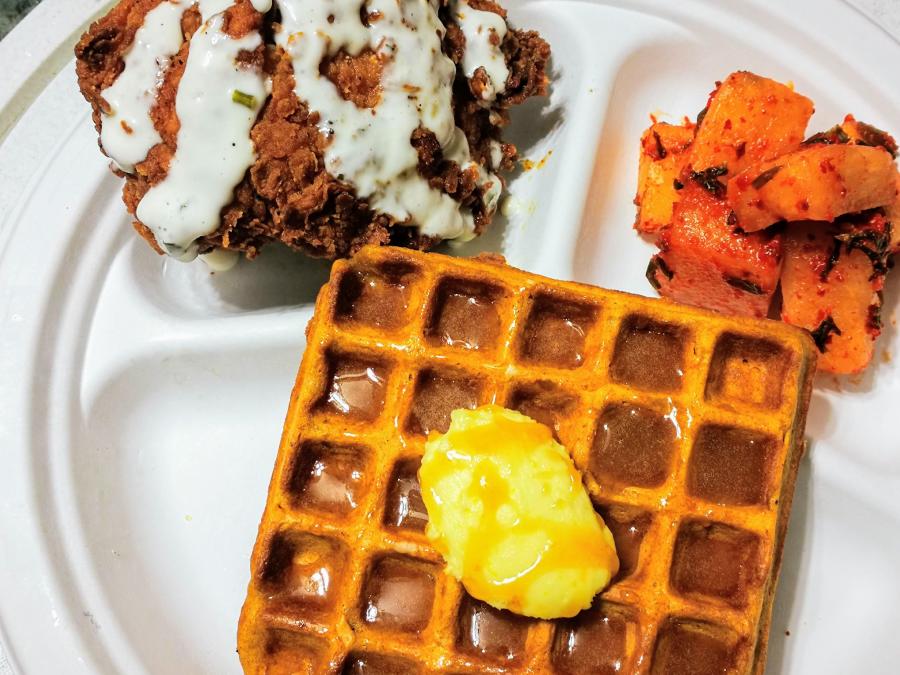 Ardent Craft Ales is opening early on New Year's Day so you can start 2020 off right...with brunch! Seoul 2 Soul will be serving up their Korean + soul food fusion menu, including chicken & waffles, kimchi pancakes, hash browns, bibimbap, collards, eggs, etc... the best of both worlds! Moving slow after a long New Year's Eve? No worries, Seoul 2 Soul is getting started at noon and sticking around until 6 p.m. Whenever you finally roll out of bed, you'll have a chance to grab some delicious Seoul 2 Soul and wash it down with an Ardent beer. The taproom & beer garden will remain open from noon-8 p.m.
Check out our Calendar of Events for even more things to do in the Richmond Region in the New Year!