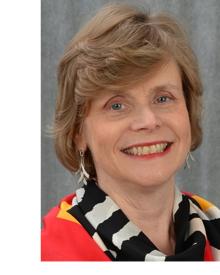 Covington Travel is a woman-owned, full-service travel management company with headquarters in Henrico County and an office at the James Center in downtown Richmond. Christi Ruddy, CMP oversees the Meetings & Events division of Covington, where for more than 35 years she has helped client groups of all sizes create the best possible meeting experience to suit their needs.
As Christi puts it: "We've helped both business and leisure travelers that either can't arrange events on their own or just want professional input. I've helped plan experiences ranging from sipping cocktails at a 007-themed party to riding ATVs in the desert in full bloom."
Covington is truly full-service, assisting inbound, group and meeting clients as well as incentive trips for businesses and non-profits. All aspects of travel can be handled by the organization, from airport transfers, hotel accommodations, meetings, and events to restaurant buy-outs, scavenger hunts, and winery tours. Their staff can also assist onsite as well as build websites and provide online registration.
Thanks for talking with us, Christi, we're excited for our readers to learn more about you. Your passion for the industry comes through so clearly within minutes of meeting you. Tell us what ignited that spark?
Hospitality is in my blood. I lived in France for a year during college and wanted to welcome foreign travelers to the USA. Group travel and meetings quickly became an interest. I pursued the Certified Meeting Professional designation to show my commitment to the industry. To maintain the certification, I must complete continuing education classes. I've also previously served as president of the Virginia chapter of Meeting Professionals International.
You recently participated in RRT's Future of Tourism panel with Richmond BizSense, what were some of the highlights of that discussion?
It was an honor to contribute to the panel alongside Jack Berry, Perry Miller, Neil Amin and the host Michael Schwartz of BizSense. We talked about the need to lift restrictions on business travel so that hotels, restaurants and attractions can start to see the midweek business return. Weekends are already busy with sports tourism groups.
Having traveled recently myself, my advice is for travelers to bring an extra-large dose of patience with them. Companies are working hard to rehire staff. In the meantime, please be kind, respectful, and patient.
Are you starting to see a return to travel for meetings?
Yes, we had two groups travel just last week: One to Sedona, Arizona and another to Aruba. Customers are calling and ready to book. Demand is up and availability is starting to get tight.
What does business travel look like going forward? How are hybrid meetings impacting business travel?
Business travel is ticking up steadily. The leisure travel market is ready to hit the road. Cruisers are knocking the doors down and requests for meetings and incentive travel is up. Moving forward we expect meetings to have both in-person and online components. This allows companies and organizations to expand the reach of their content.
What guides your work when you're helping clients?
One of my first questions to a client is what are your objectives for this event? If you don't know why you are holding a meeting/event/incentive, how can you know if you met your goal? I listen carefully to what is both said and implied. We view our client relationships as partnerships.
Any advice for organizations planning events in the future?
I would say booking earlier allows you to maximize your choices. Also, consider increasing your budget. Adding technology for hybrid events is going to impact the bottom line. Also, more servers are needed for functions such as buffets. Costs for hotels have gone up and someone is going to have to pay for it.
We know you're one of Richmond's biggest cheerleaders—what makes you proud of our city?
Richmond has so much to offer. Great hotels, unique venues, outstanding restaurants, engaging museums, theme parks, outdoor activities. We've got history, culture, scenery and style. I am proud to share it with family, friends and clients.
We also hear you're an RVA Champion. For the uninitiated can you explain what that is?
One of my jobs as a proud member of the RVA community is to bring groups to our city. It's a great position for me to be in because I love this city and because I'm a member of various industry organizations. I can wholeheartedly recommend Richmond as a destination. The economic impact of bringing these groups to the city extends to our residents, which is a win-win for everyone. 
Editor's note: You can learn how the RVA Champion program works here.
And lastly, what are your favorite Richmond moments?
I love touring the capital and seeing the button missing on Washington's coat (Houdon statue in the rotunda) and fossils embedded in the marble floor. Kids love that stuff. Maybe I am the biggest kid.
After a year of lockdown, I love being outside. Some of my favorite walks are along the T. Tyler Potterfield bridge, the floodwall, through Carytown, Chimborazo and Cold Harbor National Park. This weekend I'm going on a four-mile nature hike at Pocahontas State Park.