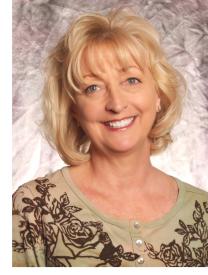 Jo Heath is a legend in the hospitality industry. She joined HelmsBriscoe, the global leader in meetings procurement and site selection, in 1993 as regional vice president and has been helping connect clients with hotel properties ever since – she's also won numerous awards along the way.
Richmond Region Tourism has been proud to partner with Jo and the HelmsBriscoe team to bring value and on-the-ground expertise and connections to clients organizing events in RVA.
We met up Jo via Zoom to discuss her career and for her insights into how organizations should navigate the pandemic while planning events.
What continues to excite you about the meetings industry?
It's called the hospitality industry for a reason. Everyone is hospitable. My peers are warm and wonderful. We're all upbeat people. People in the industry are very excited for the opportunity to be together again, when it is safe.
How have you navigated COVID-19 guidelines?
We're focusing on following precautions and using best practices to help ensure everyone's safety while having a great experience. As vaccines become available, people will have various levels of comfort traveling and attending meetings. Hybrid meetings will be here for the next couple of years to provide attendees a variety of options. Meeting planners are creative and we'll find solutions to help clients create memorable events.
What guides your work when you're helping clients?
I've always been one of those people that tries to treat others the way I want to be treated. I want my clients, hotel partners and destination partners to be happy. I always have my client's best interests at heart and, of course, my partner's, as well.
What are some misconceptions a person might have when working with a meeting planner?
The services HelmsBriscoe provides to clients are at no cost to the client. It's the hotel who pays us, which can be surprising to people. One of the first reactions from clients is typically, "That's too good to be true." The reality is that most hotels have a budget to pay placement fees. The hotels budget it like any other line item, and it's not costing the client any money to work with HelmsBriscoe. As a client, you receive the highest possible return on your meeting, all at no cost to you, while taking advantage of our expertise.
What advice do you have for organizations planning events in the future?
It will be very important to lean on destination partners because they will be the experts when it comes to local safety regulations. It will also be a good idea to poll attendees on their expectations and needs ahead of an event.
What are your favorite things about the Richmond Region?
There are so many wonderful things about the Richmond region. We have a tremendous food scene, in addition to our breweries and cideries. There's great boutique shopping in Carytown and Shockoe Bottom. There are tons of outdoor activities and so much history. I love to explore the Church Hill area and along the Riverfront along the canals and Browns Island. The fabulous exhibits at the Virginia Museum of Fine Arts are terrific. It's amazing to see all the national and international exhibits at the VMFA.
I also think our hotel community is great. We've got all different kinds of properties from larger options to smaller boutique properties.
We've got it all. There's something for everyone here.