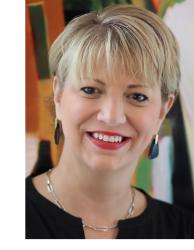 Jolene Boatright is a seasoned hospitality industry veteran, with over 30 years of experience in the field. After spending many years working for others, she felt a desire to start a business of her own, making use of the expertise she'd amassed over the years. And so, she started JEMS hospitality, a concierge-style hospitality management group that helps clients do everything from sourcing locations to contract negotiations and everything in between. Read on to learn more about JEMS and its services as well as to glean some of Jolene's vast knowledge, which she has been so kind to share.
Below is a snippet of our conversation with Jolene:
For those that aren't familiar with JEMS, could you tell us about your business?
JEMS Hospitality Group is a specialized concierge-style hospitality venue management group. We're comprised of award-winning hotel and logistics experts from many disciplines in the hospitality industry. JEMS also partners with equally talented technology companies and resources to support our variety of services available to our clients. That's a lot, but basically, JEMS streamlines the meeting planning process by managing the time-consuming task of researching, evaluating and contacting venues for your organization's events. We also offer meeting events and logistics.
There are four divisions within JEMS: Diamond, which is the events and logistics division providing total meeting experience assistance, including a virtual and hybrid platform; Emerald, which is our sourcing site selection and contracting division; Sapphire, which is our hotel operations support, customer service solution and training; and finally, Ruby, our sports division, which coordinates event and tournament housing for a team's individual events worldwide.
Wow, that's truly full-service when it comes to venue management! What led you to start your business?
I've been in the hotel industry for over 30 years, and service has always been a big, important part of who I am and my work. After all those years of being in the industry working for someone else, I decided I wanted to go out on my own, using the expertise and experience I've amassed to offer really concierge-level service to clients who needed assistance in this area.
When I decided to take the leap and start JEMS Hospitality Group, my very good friend, Tim Stacer, took that leap with me. Tim had been in the hotel industry for over 20 years and had a great position with Hilton Hotels at the time. He and I shared the same vision and desire to create something different where we could make a real impact. When he decided to join JEMS, it was the highlight of starting this business. JEMS is a 100% woman-owned business, but Tim is my day-to-day strategic partner. He makes sure that our divisions and our teams remain on a good track as we grow.
What continues to excite you about the meeting industry?
So many things. The meeting industry is ever changing. Every organization, whether it be an association, corporation, sports team or hotel, all the needs are different so the way we serve each is different too.
Another thing that excites me about the meeting industry is the ever-changing technology and how we use it to assist our clients in fulfilling their meeting needs. Keeping up with all the technology advances and the tools available for meetings is not something our clients are versed in, nor should they be. We take that off of their plate so they can stay focused on their members, driving up new membership and providing their members quality service.
How have you navigated changes in the industry into your business during the pandemic?
Since the volume of in-person meetings has decreased, we've launched our JEMS virtual meeting platform, which has been very successful throughout the pandemic, and we believe it will continue to do well beyond the pandemic.
Another way we're navigating the changes in these times is assisting not just our own clients, but other organizations that need assistance in renegotiating their contracts. We've helped a lot of organizations understand their contract clauses and how to navigate the changes for the future, and we've helped invoke force majeure. To be clear, these are clients whom we did not help with their original contract, but were successful in helping them reschedule, renegotiate, move dates, and again, invoking force majeure if necessary, and also renegotiating concessions and how that would look in the future with some variables added to that.
What guides your work when you're helping clients?
Well, the first thing that comes to mind is that we listen. It's not important for our client to understand what we do. It's important for us to understand what our client does and what their needs are and how we at JEMS can adapt to that. We find listening to our clients ultimately guides how we're going to proceed--whether it's a professional Zoom meeting, or a total build out of a virtual meeting and exhibits. We have to make sure we are addressing their needs while staying in their budget.
What advice do you have for organizations planning events in the future?
Something to keep in mind, because of the pandemic, there will likely always be a group of people who are uncomfortable traveling and being in a group of hundreds or thousands of people. So, moving forward, I think there's always going to be a recorded or a hybrid version of a meeting. We've already had some organizations for which we've produced virtual meetings that were so successful that they're going to incorporate a virtual meeting in their schedule with their in-person meetings in 2022 and beyond.
What are your favorite things about the Richmond region?
Too many to list! Not only have I lived here for 15 years, but in my previous hotel life, Richmond was part of my market, so I'm very familiar with the area and I love living here. It's a big, fun city with a small community feel. I live in a neighborhood called Church Hill and I know all my neighbors. It's a very walkable area, and I also love going for walks down by the canal and biking on the Capital Bike Trail. Brown's Island and Maymont are also some of my favorite Richmond attractions. There's so much to do here, and so many unique neighborhoods to check out.
Do you have a favorite Richmond Moment?
I wake up happy every day to be here, and I have lots of Richmond moments every day. One of my favorites though, has to be when we hosted the 2015 UCI Road World Championships. Cyclists from all over the world came to Richmond to compete in the race and the course wove all throughout our city. A lot of the races had courses that went by the front door of my home! To see that level of an athletic event happening in our city made me very proud.