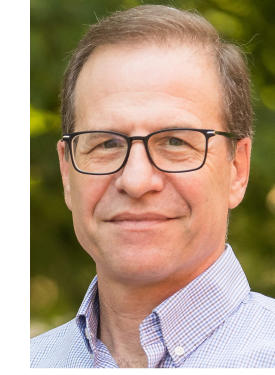 The Virginia Society of Association Executives (VSAE) recently hosted its Fall Conference & Expo at the Greater Richmond Convention Center. We sat down with VSAE's Executive Director, Terry Monroe, who also serves as President, Association Management Services at Eisenman & Associates, to ask about his experience planning and attending in-person events post-COVID restrictions, and some lessons learned for other meeting organizers planning similar events.
Read on to learn more about Terry's background, and his insights post-conference.
Hi Terry, thanks for speaking with us. To start, can you give our readers a little background on your career journey?
Sure. Thanks for the opportunity to tell my story.
It's always been important for me to be affiliated with organizations that support the public good. My initial two jobs were working in government, first with the U.S. Department of Commerce and then the New York State Public Service Commission.
From there it was a natural progression moving from government to the association world. My first association position was director of government affairs with a national association advocating on behalf of competitive telecommunications providers. I've also had the honor to work for international associations helping to expand the Internet to lesser developed countries, and supporting the brave men and women of the fire service and the communities they serve.
For those who aren't familiar with association management can you explain what it is, and what types of organizations might benefit from your services?
Association management companies (AMCs), like Eisenman & Associates, provide expertise, staffing and resources that allow associations and non-profit organizations to manage their operations, serve their members and advance their missions. The great thing about AMCs is that associations and non-profits can select the level of services they require, from full association management to project specific tasks.

As associations and non-profits have had to adapt during COVID, many either don't have the expertise in-house or are understaffed to respond quickly and effectively. AMCs can help fill those gaps, providing resources and proven solutions to help associations adapt their business models, control expenses and generate greater returns.
What is a typical day like for you?
A typical day is anything but typical and it often driven by the priorities at that moment. Generally, much of the day is spent in my role as Executive Director for the Virginia Society of Association Executives (VSAE). On any given day, our team could be involved with governance, marketing, membership, business development, communications, meetings and events. As Eisenman & Associates' President of Association Management Services, I also support our clients on various projects and pursue business development opportunities for the company.
What guides your work with your clients?
Understanding their needs, providing real solutions and being straight with them. Having been an association staffer for many years, I've worked with many consultants and vendors and the good ones appreciate that each client's needs are unique, and they work with those clients to tailor a solution that best fits their situation and budget. They also offer implementable solutions that produce real results. The worst thing is a consultant report that sits on a shelf, but unfortunately that happens far too often. I also believe in the importance of relationships based on mutual respect and having clients' best interests at heart, which sometimes means telling them things they may not want to hear.
The Virginia Society of Association Executives hosted its Fall Conference and Expo in October. Can you tell us what your experience has been like organizing this conference?
It has certainly been different, especially in dealing with the ebbs and flows of the pandemic. We've been fortunate to have the support of the VSAE community for returning to in-person events. We saw this back in June at our Annual Conference in Virginia Beach, which had very strong attendance.
Of course, our priority is ensuring everyone's safety. We've re-designed and expanded the expo to provide for social distancing and all attendees and exhibitors are required to provide proof of being fully vaccinated, or a negative COVID test result within 72 hours of the event. The response from attendees and exhibitors has been overwhelming positive to this requirement.
Any lessons you learned while organizing the event that would be helpful for meeting planners to know?
Be ready for the unexpected and be flexible when it comes to making changes. Also, make sure to communicate regularly and clearly with your attendees and exhibitors. 
Also, understand that hybrid may work for some organizations and events, and not as well for others. We added a virtual option to our June Annual Conference, and few participated that way. Lesson learned, we are being more selective in doing hybrid events, only doing those that make business sense and provide the greatest value to members.
What are some of your favorite Richmond Moments?
Richmond is a great area! So much to see and do, excellent restaurants, great beer scene and welcoming people. As for some of our favorites: Catching a Squirrels game, strolling Carytown, biking on the Virginia Capital Trail, dining at Edo's Squid, lunch at Proper Pie, Friday happy hour at VMFA and dessert at Shyndigz.