There's always something to do or see in the Richmond region. Here are some of our favorite happenings, along with important industry news you should know about.
MEETING PLANNERS READY TO MEET: A new survey of 1,000 meeting planners found that 81 percent are ready to host an in-person event in 2021 thanks to increased confidence from the COVID-19 vaccine rollout.
AMERICANS MISS MEETINGS: Professionals working from home are eager for in-person meetings too. A survey from APCO Insight highlights that 81% of professionals who attended in-person meetings and conventions before the pandemic miss doing so and would be likely to attend conferences in the future.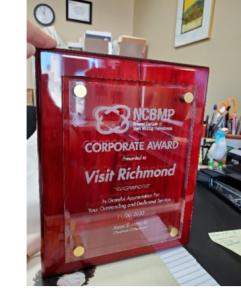 RICHMOND REGION TOURISM RECOGNIZED: Late last year, Richmond Region Tourism was proud to be recognized by the National Coalition of Black Meeting Professionals as the 2020 Corporation of the Year. The award is presented to an organization who has demonstrated industry leadership, outstanding performance and successful partnership with the NCBMP community, cultivating a culture of leadership and advocacy, strengthening diversity within its organization, its leadership and the community.
Richmond Region Tourism was also recently honored for its commitment to safety, creativity and excellence by Convention South Magazine with the Reader's Choice Award  
HYBRID MEETING STRATEGIES: Check out this excellent story from Associations Now with best practices for organizing hybrid events that meet the needs of in-person and virtual attendees. Have questions about hybrid events? Michael Spurlock, convention sales manager with Richmond Region Tourism, recently earned his Digital Event Strategist Certification from PCMA and can help.
FLY DIRECT: Richmond is excited to welcome guests from the west via two new direct Jet Blue flights. Richmond International Airport recently launched nonstop flights to both Las Vegas and Los Angeles, in addition to its daily, nonstop flights to Tampa. Southwest Airlines is also adding nonstop service from Chicago Midway International Airport starting in April.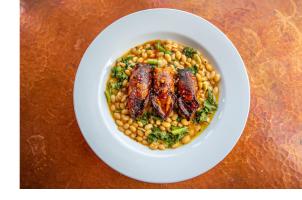 VISIT WITH AN APPETITE: Whether you're traveling for business or leisure, you'll want to check out Richmond's dining scene. To help you plan your culinary adventure, read Forbes' latest feature, "10 Reasons Why Richmond, Virginia Is A Hidden Culinary Gem."
Stay safe. Stay well. Stay in touch. The Richmond Region Tourism is here to help meeting planners and the hospitality community as they navigate the challenges of the COVID-19 pandemic.