There's always something to do or see in the Richmond region. Here are some of our favorite happenings, along with important industry news you should know about.
Associations tackle in-person meetings: A new survey of association members sheds light on how organizations may approach meetings and conferences this year. The survey of more than 8,500 individuals in the U.S. points to the importance of vaccine adoption, safety protocols and how the "hub-and-spoke" hybrid meeting model could be a popular meeting format.
RVA is a "Best place to travel:" Editors at Condé Nast Traveler recently named Richmond a "Best Place to Travel in June" and noted opportunities to explore the region's Black history for Juneteenth. The magazine highlighted several Black-owned businesses like Ruby Scoops, Lillie Pearl and Ms. Girlee's Kitchen.
Food & Beverage trends in 2021: The pandemic has influenced how conferences incorporate F&B in face-to-face meetings, but attendees and planners can still expect creativity and fun. Local foods, sustainable reusables and mocktails are just some of the new happenings you can expect this year.
Safe Travel Ambassador – now that's a cool job: Since last December, Ashley Lawson has been traveling full-time out of backpack to learn how different properties are approaching COVID-19 protocols. So far, she's conducted 54 site visits in four different countries. "Right now, hosting safe events means that sterilization and digitization are everywhere," said Lawson. "But we must also remember to humanize the safe experience; we need to make the environment fun and ensure there is a sense of warmth and hospitality at every turn."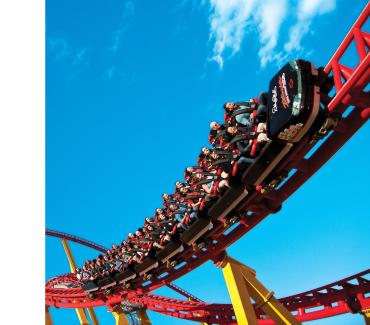 Reader's Digest says, "Ride a rollercoaster in Richmond:" Some great praise from Reader's Digest magazine: "We're big fans of Richmond for its incredible public mural art, delicious and diverse dining, booming craft beer and distillery scene, and outdoor adventures and natural beauty with a location along the James River. But come Memorial Day, there's something else that fully captures our attention: The opening of the rides and attractions at the area's largest amusement park, Kings Dominion, which sports 12 adrenaline rush roller coasters, and the connected water thrills and slippery water slides at Soak City." Needless to say, your event attendees will have a lot to do in RVA, from riding roller coasters to exploring the brewery scene.