There's always something to do or see in the Richmond region.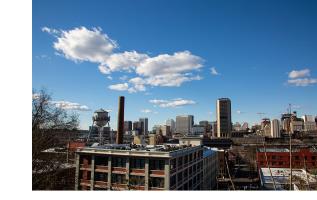 Here are some of our favorite happenings, along with important industry news you should know about.
LIGHTS, CAMERA, RVA: RVA is no stranger to movie or tv productions. Hulu's Dopesick miniseries, an adaption of the best-selling nonfiction book by Beth Macy is currently filming in the region, along with an Apple TV show called Swagger that profiles NBA star Kevin Durant and AMC's popular The Walking Dead: The World Beyond. The Walking Dead actress Aliyah Royale shared some of her favorite spots around the region with Richmond Magazine.
MEETING PLANNERS ARE PLANNING: We know nothing will replace in-person meetings and that planners look forward to returning to in-person events when it is safe to do so. A new survey by meeting analytics company Knowland reveals that 76 percent of meeting planners are now rebooking meetings. Respondents noted the importance of flexible hotel contracts and easy to follow local safety guidelines in their decision making. You can stay up to date with RVA safety measures at TravelSafeRVA.com.
DEI AT MEETINGS: Looking for opportunities to increase diversity and representation in your vendor partnerships? Check out these great strategies from meeting planner Antwone Stigall.
IN-PERSON, BUT VIRTUAL: Meetings will come back stronger than ever, but virtual and hybrid elements are here to stay, says SVP and Chief Sales Offices of MGM Resorts, Stephanie Glanzer. Read her insights into how the travel industry can win the confidence at Associations Now.
READ ALL ABOUT RVA: We're always excited to promote, celebrate and champion the Richmond region. Take a look at our latest Visitors Guide to learn more about our region and why it's a fit for your next event.
Stay safe. Stay well. Stay in touch. The Richmond Region Tourism is here to help meeting planners and the hospitality community as they navigate the challenges of the COVID-19 pandemic.