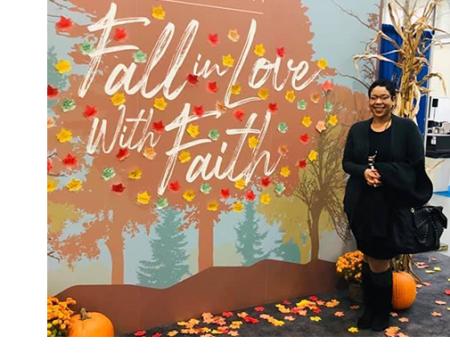 In October, faith-based planners and suppliers gathered in Round Rock, Texas for Connect Faith. The three-day conference featured general sessions about faith-based meetings and events and extensive networking.
As an expert in the faith market, I was excited to represent Richmond Region Tourism and see peers and colleagues I hadn't met in-person since the pandemic began. The energizing conversations made me excited for the continued return of in-person events. It was good to be back.
I met with approximately 50 planners during the event. Here are some of the trends I noticed.
Ready to lock in dates
Most planners are now looking to book events during specific dates. Throughout the pandemic, it was difficult for many people to confirm dates as COVID-19 disrupted activities. With traveler sentiment improving, organizers are more comfortable planning for the return of in-person and hybrid events.
Reassuring vulnerable populations
Many churches and faith-based institutions have older and vulnerable populations that are still carefully navigating the pandemic. Planners need assistance from destinations to help communicate safety precautions to groups ahead of visits so attendees feel safe.
Richmond Region Tourism launched Travel Safe RVA last year to help visitors enjoy safe experiences. We're also helping planners easily share protocols and expectations with attendees.
Youth attendance top of mind
Planners are excited to see what the CDC's endorsement that children 5 to 11 years old be vaccinated against COVID-19 means for youth-centered faith conferences.  
Recently, Richmond Region Tourism safely welcomed the International Conference on Missions to the Greater Richmond Convention Center. The 8,000-person event included youth volunteer projects that featured shed making for natural disaster victims and meal packing for people facing food insecurity.  
Assistance implementing precautions
Whether it's COVID testing or safety signage, faith planners are relying on the local expertise of DMOs to help them implement the appropriate precautions. We've got your back. Throughout the pandemic, the Richmond Region Tourism team has helped organizers easily bring in on-site safety resources.
As you plan faith-based events, please reach out to the Richmond Region Tourism team at sales@visitrichmondva.com for questions or ideas.
Lauran Peoples, CSEP, CGMP is Destination Sales Manager at Richmond Region Tourism