The Richmond Region Tourism team knows RVA. Our "Five Questions" series introduces readers to the region's experiences, attractions and restaurants through the eyes of Richmond Region Tourism staff. This month, we're talking to Business Development Coordinator Jenny Price.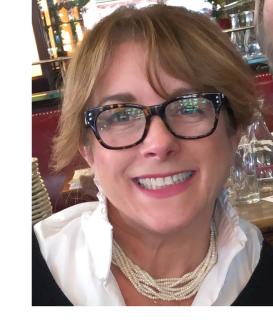 What is your favorite thing about your role?
I love interacting with clients and helping them find solutions to their challenges.  I have had the privilege of building long-term relationships. Many of the relationships have turned into life-long friends.  It is great to work with repeat clients.  You get into a rhythm that makes the process so much smoother and easier for all involved. 
What advice do you have for events clients navigating the pandemic?
Remain calm.  We got you! Be flexible as things are changing so rapidly.  It has been interesting to see how different things have been this past year.  As long as you are willing to negotiate and accept change everything seems to work out.  Planners have commented that although the process was a little more complicated the outcome exceeded their expectations.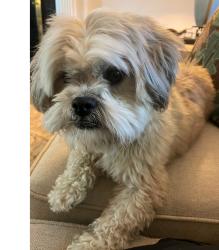 What inspires you during this time?
My Lhasa Apso that we rescued from the SPCA sits by my side at my home office every day and makes life a little sweeter!  It is fun to have him as my workmate and companion.  It sure would be lonely without him
What is your favorite restaurant in the region?
There are so many great/fun restaurants in RVA but if I had to choose it would be Max's on Broad. The French-inspired cuisine is authentic and the atmosphere and staff are great. Tables on the second floor overlook the Maggie Walker Monument and the Arts District.  If you close your eyes you will think you are in Paris. We go there for every special occasion. My daughter planned a surprise 30th anniversary party for us there.  Max's designed a special menu and worked with her to make sure it exceeded all expectations.  I give it a 10 out of 10!
What is your favorite regional attraction?
It's hard to pick just one because we have so many great attractions in the region which is what makes RVA so interesting and fun.  We have such a rich diverse history that we love to tell through our attractions.  That said,  VMFA stands out among the best places to visit in RVA.   They have done an amazing job with making their facility so accessible while we are social distancing.  Family and friends who visit us gets treated to a day at the VMFA.  And believe me it never disappoints. The ever changing internationally acclaimed diverse exhibits help put Richmond on the map.  Membership in the VMFA offers a lot of benefits that we enjoy. We are so lucky have all this incredible art at our fingertips.
Connect with Jenny on LinkedIn.