'Showtime. All the Time'
New data released in October highlights positive momentum for the Richmond Region's tourism industry. Visitor spending increased 6.7% in 2021 compared to a pre-pandemic comparison in 2019, bringing in a record $2.8 billion for the local economy and supporting almost 24,000 jobs.
Leaders expect this growth to continue, thanks to ongoing excitement and investments in meeting space and sports infrastructure. One organization contributing to the region's success is the Henrico Sports & Entertainment Authority, a newly formed entity focused on boosting sports tourism and managing upcoming public-private facilities.
Meeting Moments caught up with Dennis Bickmeier, executive director of the Henrico Sports and Entertainment Authority to learn more about the organization and its work.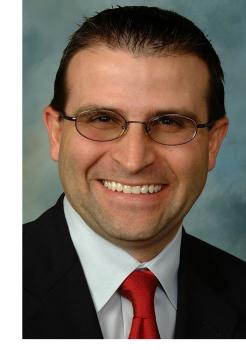 For those who aren't familiar, what is the Henrico Sports and Entertainment Authority?
The Sports and Entertainment Authority (SEA) was created to lead the county's vision for growth and development in the areas of sports tourism and facility development. The SEA is here to collaborate with Richmond Region Tourism and other entities to bid on events that we can host at our sports and entertainment facilities. In addition, we are focused on the future with new facilities, like the Sports and Events Center at Virginia Center Commons and the Arena at GreenCity, to expand the region's portfolio of sports and entertainment opportunities.
What are you most excited about in your role as Executive Director?
There isn't a playbook for this, so with our team, we are writing the playbook as we go. Fortunately, we have a solid foundation to build from, so I come to work every day with this entrepreneurial mindset: what can we do next? What new door can we knock on today that will bring an event to our area?  What are we missing from a facility standpoint that could help us attract an event, as well as retain those that we have?
What should sports and meeting planners know about the new indoor facility being constructed?
The Indoor Sports and Events Center at Virginia Center Commons will be a signature facility for our area. Sports and meeting planners should know that we are building a lot of flexibility into the space to host a variety of events and that we want this facility to be multi-purpose oriented. Almost anything from an indoor sports standpoint can be played at this facility, but we also have a small-scale arena configuration that can seat up to 4,500 people for an event. I also want them to know that we have experienced event managers to help them execute their event and deliver an unparalleled event experience for their guests. Our new tagline is "Showtime. All the Time," and we are here to deliver.
How are you working to create excitement locally and nationally for the new indoor facility?
It has been fun to see the reaction from people as we provide updates on our social media channels, as well as generated a lot of news coverage around the development. We have been in our community speaking about the new facility, which has created a lot of interest. In addition, we have been in contact, as has RRT, with tournament organizers and event promoters to talk about the facility. We anticipate with our marketing ramping up considerably, along with many of us attending trade shows and conferences to promote the new venue and all our Henrico sports facilities, that interest will continue to grow.
As the former President of Richmond Raceway, and former Richmond Region Tourism Board Member what has been one of your favorite moments in the Richmond Region?
During my 12 years here in the Richmond Region, it's difficult to pick one, but I like to tell people about how passionate our area is for sports. From NASCAR to the Flying Squirrels to your high school team to your favorite college or pro team, people in RVA love sports, and I love the sense of community when people rally around their favorite sport or team. If I must pick one, I will say the moving and emotional tribute we did at Richmond Raceway in remembrance of the 20th Anniversary of 9/11 was very touching.