The Richmond Region Tourism Foundation is proud to provide annual scholarships to Virginia State University hospitality management students. The university's renowned program helps connect more people to important tourism careers. This month, Dr. Berkita Bradford shares her career journey and insights into how the pandemic has impacted how VSU is preparing students for Meetings & Conventions careers.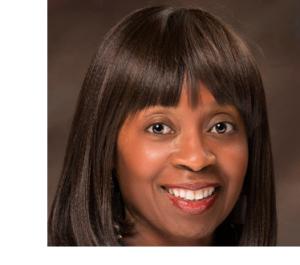 Careers in the hospitality industry help people grow and find themselves according to Dr. Berkita Bradford, the chairwoman of Virginia State University's award-winning hospitality management program.
VSU's hospitality program is one of only five Historically Black College and University programs accredited by the Accreditation Commission for Programs in Hospitality Administration, a designation that highlights exceptional standards in educational quality.
Bradford has been with the university since 2015. In addition to teaching classes and introducing students to tourism careers, she oversees the hospitality management department and day-to-day operations.
"When I meet students, I want them to leave me better than when I met them, both academically and socially," explained Bradford. 
Her commitment and enthusiasm for the industry is paying off: Recent VSU graduates have landed careers at Hyatt Hotels and Resorts, Marriott International, Hilton, Four Seasons and many other high-profile companies. The program is one of the reasons the Richmond region has such a thriving hospitality community.
Career path started in a first-grade classroom
Inspired by her mother, Bradford first majored in education at Grambling State University in Louisiana, her home state.
But after spending a day shadowing her mom's first grade class, she decided elementary education wasn't for her. She quickly connected with a friend studying hotel, motel and restaurant management and found her calling. 
"The first semester I fell in love with it," said Bradford. "We were doing events, and we had culinary requirements. I kind of stumbled into it like a lot of folks, but I stumbled into it as a student."
From there, her career took off, including hotel and visitor bureau positions in Chicago, New Orleans and Atlanta. She decided to pursue a master's degree back at GSU to advance her career and while there connected with her love for teaching and engaging students.
Bradford continued her educational journey in a hospitality administration doctorate program at Kansas State University and stayed busy in and out of the classroom. She was then hired as the house mom for the Alpha Xi Delta sorority on KSU's campus.
"While I was a Ph.D. student, I essentially ran what I called a bed and breakfast because I had to hire house boys, I had to hire a cook, I managed the physical property and all of the employees," said Bradford.
A professor committed to supporting and inspiring students
After graduation, Bradford took on teaching roles at North Carolina Central University and St. John's University.
"I tell people I was a tourist for three years [in New York City]," said Bradford. "Every weekend I would go into Manhattan, I would go to Brooklyn, I would go to all of these fabulous places, especially in the summer because a lot of the museums would have people come and perform, and there was no charge."
In 2015, a position opened at VSU, and two mentors encouraged her to apply. She landed the job and fell in love with VSU and the region. After one semester, VSU promoted her to department chair.
"Probably 90-95% of our students are first generation," said Bradford. "I have students that when I can take them to a conference at the age of 19 or 20, they're flying on a plane for the first time."
Bradford describes the experience as a game changer for many students who see the possibilities that a career in hospitality can unlock. The opportunity for free and discounted travel and hotel stays from job perks, lucrative career paths and the ability to explore the world fuel students' success and passion.
Pandemic is influencing curriculum
The pandemic impacted the way Bradford engaged with students as classes shifted to Zoom last year. She made space to have important conversations and for students to take needed breaks.
"I would say that our students, like most of us, they pushed through, but it was not their favorite mode of delivery," said Bradford. "I was glad, and I'll tell you why I was glad: If you have hospitality students that would rather Zoom than be in a classroom there's a problem because we're in a people business."
The university goes back to in-person teaching this fall, and Bradford and her students couldn't be more excited. Even so, the pandemic is already influencing her curriculum plans.
VSU is beginning to integrate more digital technology into classes and helping students learn the basics of hybrid events. She's heard from industry peers and colleagues about how employers want interns and junior employees to be familiar with digital technology and understand all aspects of event management, especially in the Meetings & Convention space. Knowing how to engage both in-person and virtual attendees is key.
Rest assured, on Bradford's watch, VSU students will be ready for whatever challenge comes their way.
"It is an honor and a privilege to be able to work with young people at a stage in life where they are making lifelong decisions," added Bradford. "I love it."