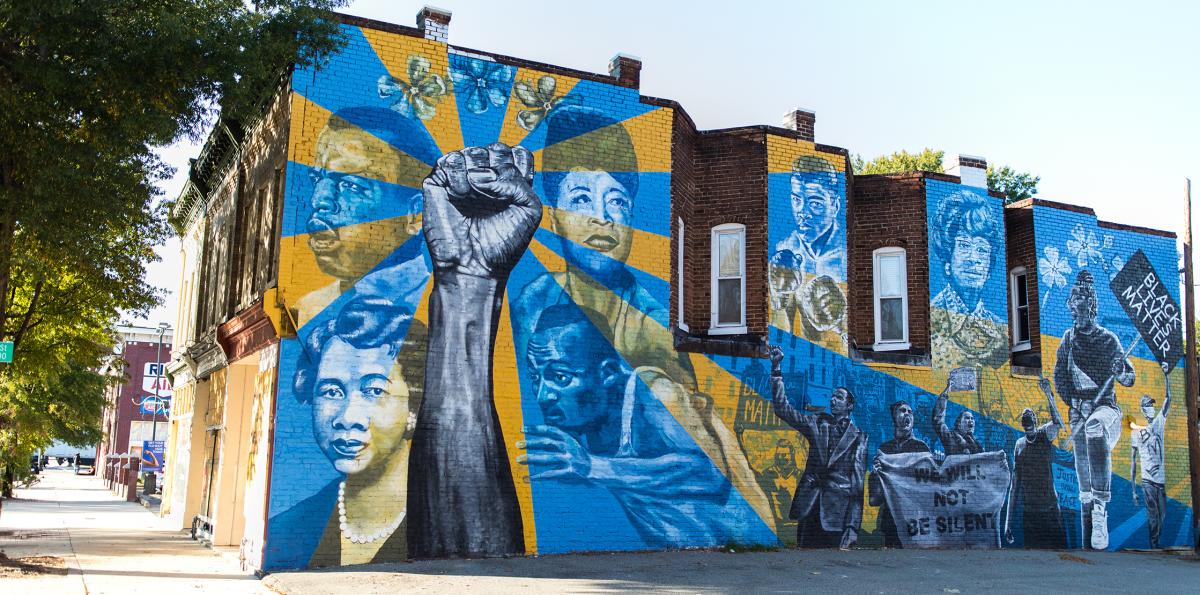 Black culture, entrepreneurism and community radiates throughout the Richmond Region every day. The region provides endless opportunities to learn and connect with the past, while celebrating the endless contributions and impact Black Richmonders continue to make on our region today.
In recognition of Black History Month, the Meeting Moments team connected with local Black leaders for their perspective on Black history, culture and legacies – and why people should visit the Richmond Region soon. Read their responses below.
"What should visitors know about region's Black history, culture or businesses? There's so much that visitors should know about and should explore in the Richmond Region. Our Black history and culture, our attractions, and businesses – especially those downtown – offer a rich history of both legacy businesses and new investment. Whether you're looking for self-care products and services, Black-owned fitness venues, beauty products or clothing, items crafted by "makers" or food to soothe your soul … you can find it in Downtown Richmond. Couple that with historic sites that remind us of ancestors who paved the way, including the countless men, women and children sold "down river" in Shockoe Bottom at Lumpkin's Jail, to today's heroes and "she-roes" who continue to invest in our city, Richmond - and the region - offer countless ways to explore the "Black excellence," that is authentically Richmond. And, what's more, there's nothing better than walking the streets of the Historic Jackson Ward neighborhood, once known as the "Harlem of the South," to feel the spirit of what once was, what still is, and what will forever be, the heart and soul of the community. For these reasons and so many more, people should add Richmond to their list of must-see places to visit in the U.S. to enjoy a destination that offers truly authentic Black experience.
– Anedra Bourne, Deputy Executive Director, Venture Richmond
"Folks should give RVA a second chance because of our changes. As the former capital of the confederacy, you will see that we have made significant changes in removing confederate statues that alone speak volumes of the love that we have for the African American culture. Visitors should know that the Black culture is prevalent as soon as they arrive. We have tons of Black-owned businesses such as Croaker's Spot and Southern Kitchen that show the Black southern cuisine of RVA. Experience the urban nightlife in the Shockoe Slip at Frozay Bar and Lounge or Aces Sports Lounge (Black-owned business).
Take a Sunday walk in the nation's first historically registered Black urban neighborhood called 'Jackson Ward,' and while you are there, pick up some Mama J's (Black-owned restaurant) and bring it back to the hotel and share it with the family. If you're student, consider our HBCU's at Virginia Union University and Virginia State University. Planning a visit, come to our 2nd Street Festival held in Jackson Ward every June that highlights the Black culture community with live music, games, vendors, and more.
Richmond is an evolving city, and we are proud of our progress to match an ever-changing society."
– Kevin Holland, Director of Sales at KM Hotels and BLK RVA Advisory Team member
"Visitors should know that the Richmond Region is a thriving area where the quality of life is excellent and the area if full of history. Our nation's history has been made in Richmond and in the surrounding counties. For example, in Chesterfield, we have a site dated back to 1611; In Richmond, [the history includes] the Civil War, Jeff Davis and [President] Lincoln, along with the first African American Banker and much more."
Editor's note: Learn about Richmond's first Black-owned banks.
– James Holland, Chesterfield County Board of Supervisors
"The most important thing to remember is that Black history is American history. Trailblazers who are local to us such as Maggie L. Walker, John Dabney and countless others not only uplifted Black Americans, they also transformed the ideals of an entire nation. Black history makers of today are influenced by the stories of our past ensuring that equitable progression in our region continues to move forward."
–  Anthony Bryant, Little Nomad Owner
"Richmond's history has a strong connection to our country's African American roots and our region is a gateway to Black history, resilience, culture, and success. Richmond was at the center of the domestic slave trade and the Capital of the Confederacy during the Civil War, and these points need to be discussed and recognized. Richmond is also at the center of African American resilience, entrepreneurism and legacy-building. We are home to Maggie L. Walker, the first African American woman in the U.S. to found a bank. We are home to the Jackson Ward neighborhood, once known as the Harlem of the South. These legacies live on in the form of present-day Black community, Black business, and Black culture that is thriving and makes the Richmond Region more vibrant than ever before."
– Tameka Jefferson, Community Relations Manager of Richmond Region Tourism