Strong clean energy sector and policies attract meetings (and companies) to RVA.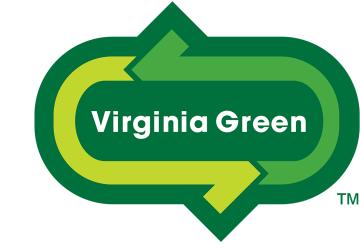 As meeting planners organize future conferences and events, a destination's environmental practices are becoming top of mind for decision makers.
It makes sense: According to research from the Sustainable Travel Report, a vast majority of travelers (87%) say they want to travel sustainably.
Embracing green practices takes thought and planning, but partnering with venues and vendors already engaged in sustainable efforts can make changes more seamless and streamlined.
Richmond is well positioned to help planners create successful and sustainable events thanks to momentum in its clean energy sector and green-friendly state and tourism policies. Here are three trends you need to know about.
Statewide momentum fuels change
Richmond is in good company in Virginia.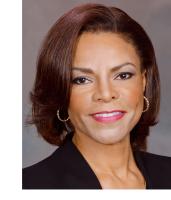 "Virginia has long been recognized for sustainable practices that conserve and protect the Earth's natural resources, habitats, and biodiversity, especially in the tourism space," said Rita McClenny, Virginia Tourism Corporation President and CEO. "Eco-lodges, low impact eco-tours, and dozens of sustainable farms, wineries, and breweries are abundant across Virginia for environmentally conscious travelers."
The state passed the Virginia Clean Economy Act in 2020, helping it become the first southern state with a 100% clean energy standard. The law requires new measures to promote energy efficiency, sets a schedule for closing old fossil fuel power plants, and requires electricity to come from 100% renewable sources such as solar or wind.
"These new clean energy laws propel Virginia to leadership among the states in fighting climate change.  They advance environmental justice and help create clean energy jobs. In Virginia, we are proving that a clean environment and a strong economy go hand-in-hand.  This will be vitally important in the travel space, as today's travelers are more socially and environmentally conscious than ever," explained McClenny.
Virginia Governor Ralph Northam also signed an executive order this year directing state agencies to phase out single-use plastics and polystyrene items.
The region is a leader in state green tourism program
The state launched a voluntary partnership program in 2017 called Virginia Green to encourage green practices in tourism. Participating businesses pledge to reduce waste, along with starting recycling, energy and water conservation programs. Organizations have taken on a range of eco-friendly activities, from using water pitchers to minimize the use of single-use bottles to installing solar panels or low flow toilets.
The small and large changes are adding up in a big way. In 2019, Virginia Green partners collectively reduced their water usage by 1.3 billion gallons, solid wastes by 30,000 tons and electricity by 400 million kilowatt-hours, along with decreasing C02 emissions by 320 million pounds.
"When consumers have the choice or know about the opportunity to choose a green facility over a non-green option, others things equal, they will choose green," said Tom Griffin, Executive Director of the Virginia Green Travel Alliance, the nonprofit that runs the Virginia Green program.
Griffin notes that the Richmond region has several successful partners in the Virginia Green program. For example, the Hilton Richmond Downtown puts a big emphasis on sustainability, from composting food waste to hydroponic herb gardens while the Greater Richmond Convention Center has an exceptional recycling and back-of-house waste reduction program.
Griffin also points to the rollout of RVAGreen2050, an equity-centered climate action and resilience planning initiative to reduce greenhouse gas emissions 45% by 2030, achieve net zero greenhouse gas emissions by 2050 and help the community adapt to Richmond's climate impacts of extreme heat, precipitation and flooding.
Intellectual capital focused on clean energy
The region's competitive business climate, top-notch workforce and clean energy practices are helping it attract conferences and companies in the sustainability space.
The region will host the Business Network for Offshore Wind's annual International Partnering Forum, one of the leading offshore wind energy technical conferences in the world, on August 24-26. The conference, held at the Greater Richmond Convention Center, will include educational programming and a presence from global companies focused on clean energy.
Denmark-based Rose Holm recently announced it would open a new manufacturing plant in Henrico County. The company is a leading manufacturer in wind power and heat exchange industries.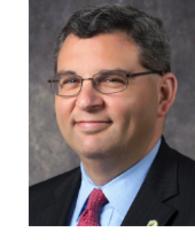 "Sustainability is a good business practice," said Anthony Romanello, Executive Director of the Henrico Economic Development Authority, who helped bring the company to the region.
Last fall, Romanello and his team hosted the "Building a Sustainable Future" webinar to showcase how Henrico is exceptionally positioned to connect businesses with clean energy sources necessary to exceed emerging data center demand. Executives from Facebook, which has a data center powered by 100% solar energy in the county, also joined for the panel.
Clean energy momentum is happening throughout the region. The Dominion Energy Innovation Center, an organization that supports early-stage advance technology companies, recently launched a new accelerator program focused on clean energy startups to support growth in the sector.
As sustainability becomes the norm and a business imperative for companies and the meetings industry alike, the Richmond region stands ready to welcome events and conferences committed to green practices.
To learn more about hosting a sustainable event in the Richmond region, contact Richmond Region Tourism at sales@visitrichmondva.com.