In-person meetings and conventions in Richmond are back, and building fun into your agenda is the perfect way to help welcome your attendees to RVA! From culinary and craft beer to history, nature and culture, the Richmond region features a variety of immersive local tours and trails that not only help welcome attendees to a great meeting destination but that are also sure to create exceptional meeting experiences. And you will find them only in Richmond!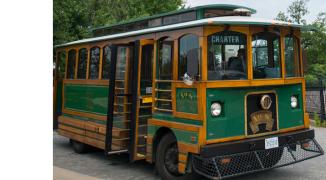 Trolley Tours Around Town
Explore all that Richmond has to offer onboard one of our classic vintage trolleys. Choose from historic tours, craft brewery tours, winery tours, food tours, street art tours and more. Join a public tour of the Richmond region and feel like a local or rent the trolley privately for your group. Groups can even customize their trolley tour ensuring they see RVA their way.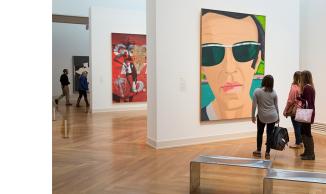 EnRICH Your Group On One of RVA's Historical Tours
From museums to historical landmarks to cultural areas, Richmond offers immersive tours for groups to experience Richmond's past and present. The region is filled with a diverse and rich history of resilience and restoration. From the Civil War to Civil Rights, you can explore it all with a local expert tour guide by foot, trolley, bike or Segway.
Many historians regard Richmond's Jackson Ward neighborhood as the "Birthplace of Black Entrepreneurship" and one of the country's first recognized historic Black urban neighborhoods. The tour includes the untold history of trailblazing entrepreneurs, educators, religious leaders and social activists that left a thriving legacy and inspired the names, "Black Wall Street", and "Harlem of the South."
Tour the widely renowned Virginia Museum of Fine Arts (VMFA), one of the largest comprehensive art museums in the United States and the only art museum in the country open 365 days a year with free general admission. The museum offers curated exhibitions, arts-related audiovisual programs, symposia, lectures, and workshops led by visual and performing artists.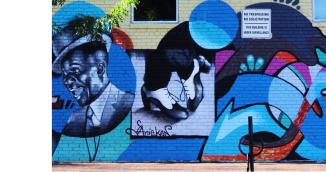 Meander the Murals on a Street Art Tour
Meet in a destination where buildings have become a canvas for vibrant, artistic expression. With walls painted by local and international artists, RVA has become known for its thoughtful and thought-provoking murals—Matador Network even named it one of the top American Cities with Surprising Street Art Scenes. By trolley, bike or on foot, groups can tour all of Richmond's 100+ street murals.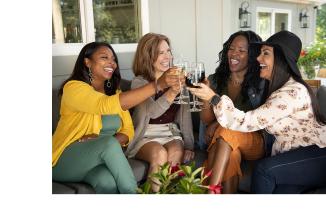 Sip Your Way Through RVA with Group Tasting Tours
From craft breweries and wineries to distilleries, cideries, meaderies and more, Richmond features a variety of unique tasting tours for groups to enjoy.
Hop on the self-navigated Richmond Beer Trail and see why VinePair names Richmond the top beer destination in the world! With 40 craft breweries in the region, these local taprooms and their beers have put RVA on the world map for beer lovers. If you visit five craft breweries and get your beer trail map stamped, you'll get free Richmond beer swag.
Discover the best of Richmond's amazing craft beer with the city's top-rated, most exciting Richmond Brewery Tour. Highlights include sampling a few types of beers at three unique breweries, a behind-the-scenes look at one brewery along the way and learning about RVA's beer past and present.
Drink Richmond takes your group on a creative beverage experience to the craft breweries, cideries and distilleries throughout Richmond!
Explore Richmond's love of craft beer, one beer at a time on an RVA Brew Crew Tour. The tour is currently only operating for private rides but the whole bus can be rented for groups of up to 13 people.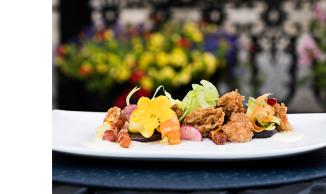 Feast Your Eyes (& Stomach) On a Richmond Food Tour
A great way for groups to sample the culinary scene in Richmond is by taking a food tour—they're sure to make you savor the flavors for which our destination has become known. Real Richmond Food Tours and Discover Richmond Food Tours offer neighborhood-centric culinary adventures that give groups a taste of both local history and food. And Basket & Bike and  Richmond Rides both combine bikes and bites on their food-focused tours around town.
Open-Air Group Tours
Tour the town via TukTuk—which are three-wheeled, 100% electric, open air-limos— and explore the city with the sights and sounds all around. It is a completely new experience groups are sure to love.
Plenty of local Richmond stores offer bike rentals and tours, both self-propelled and electric. Segway of Richmond provides a full line of world-class personal transporters for guided tours of downtown Richmond. A few of these companies are tour guides too who'll show your group around and share stories about the destination.
Groups can experience the rush of the rapids and excitement of excursions on the beautiful James River with paddleboard, kayak, raft and float tours along the canals and waters of Richmond.
To learn about planning your next convention, meeting or event in Richmond: