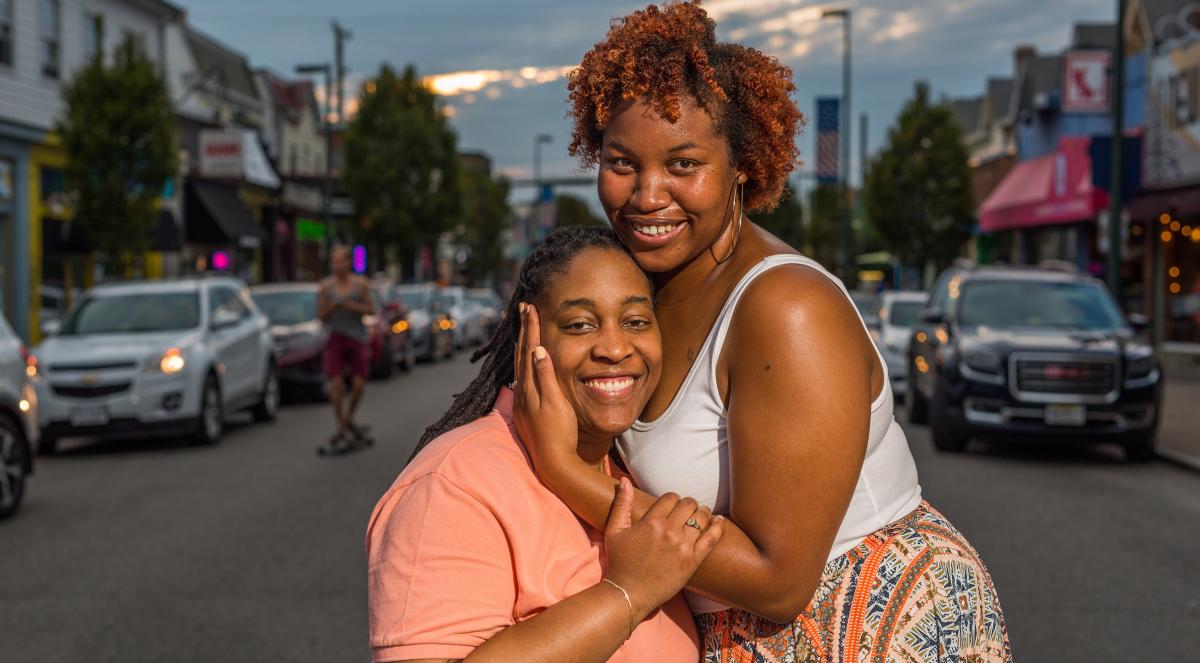 We're proud to live in a diverse and inclusive community
Recently, the region hosted the Stonewall Sports National Tournament & Summit, an event that brought 1,100 LGBTQ+ athletes and allies from across to the country to the area to compete in kickball, dodgeball, tennis and other sports.
Stonewall organizers are committed to building safe and affirming spaces where everyone can have fun and participate. Tournament leaders selected the Richmond Region because of its exciting recreational opportunities and ongoing commitment to LGBTQ+ inclusion over the years. Richmond received a perfect 100 from the Human Rights Campaign's Municipal Equality Index in 2019 and 2020, an annual benchmark to assess how localities support and protect LGBTQ+ people through laws, policies and services.
But diversity and inclusion takes ongoing practice and intention. That's why Richmond Region Tourism proudly partnered with Side by Side, a local nonprofit focused on LGBTQ+ youth, to host a free training for hospitality partners on LGBTQ+ identities.
Hospitality professionals from across the region were invited to attend a session focused on gender identity, pronouns and how to create affirming environments for LGBTQ+ travelers.
Here are a few takeaways from the Side by Side training:
Display "Out" indicators
Highlight your organization's commitment to diversity and inclusion by putting LGBTQ-friendly labels, stickers, flags and buttons in spaces.
Richmond Region Tourism launched its OutRVA campaign in 2014 to promote the region as a welcoming destination for LGBTQ+ travelers. As part of the campaign, businesses can display OutRVA stickers in windows and in buildings to show the commitment to the LGBTQ+ community.
Ask for a person's pronouns
Using a person's correct pronouns is important. Share your name and pronouns with peers and guests to help create a culture of inclusion.
Adding options for pronouns and honorifics in your system allows for guests to self-identify and allows staff to appropriately refer to guests.
Here's a great guide from GLSEN on pronoun usage.
Mistakes will happen, but don't make a big deal about it. Apologize and change your behavior in the future.
Include LGBTQ+ friendly lists in welcome materials
According to LGBTQ+ market research firm Community Marketing & Insights (CMI), 35% of LGBTQ+ travelers often look for LGBTQ+ friendly activities when they're traveling.
If your community has a LGBTQ+ resource center, reach out and partner and see if you can share materials in the lobby. Also, make sure your staff knows websites and resources to point travelers towards for LGBTQ+ friendly stores, bars and activities.
Creating LGBTQ+ affirming spaces is an ongoing process. One of the best first steps is to make sure your entire organization is trained, especially front-line employees. Connect with a local LGBTQ group or seek out national partner such as the LGBTQ+ Workplace Education Center for training opportunities.