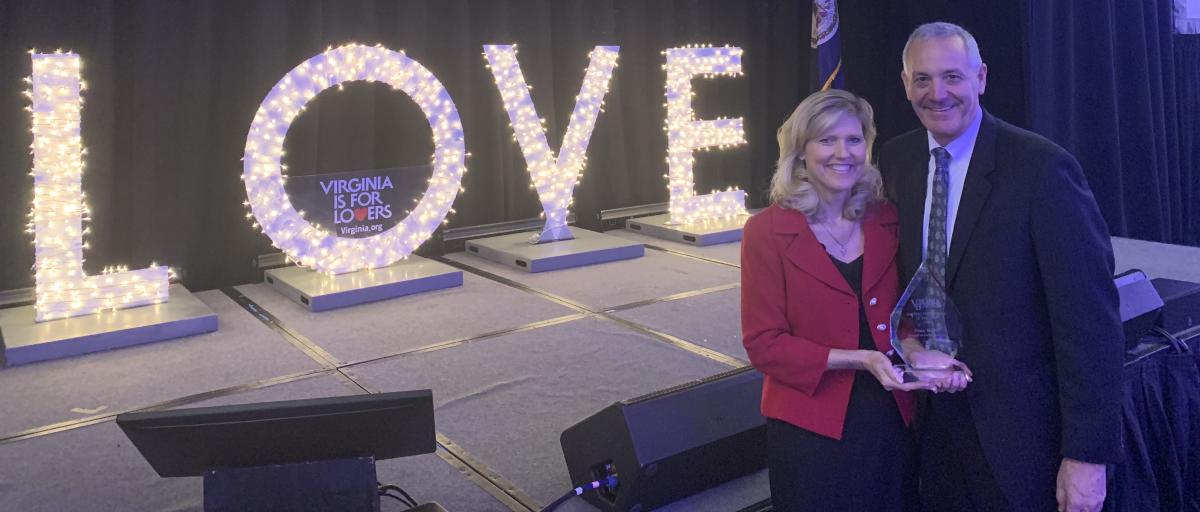 Diane and Marty Malloy's phones wouldn't stop ringing this spring. After a year of working from home and navigating endless Zoom calls, clients were ready to meet in-person again. The married business partners were thrilled because business was coming back.
The Malloy's own Convention Connections, Inc., a full-service convention, conference and meeting planning company based in the Richmond Region.
As restrictions eased, interest in meetings and conventions increased – quickly. The duo has been safely planning association and corporate meetings for most of the year with no plans to slow down.
"People are ready to meet in-person and book conferences again," said Marty. "They're just really happy to see each other. You cannot replace the times when people can experience face-to-face relationship building by a Zoom call."
Planning meetings and conferences is second nature to the duo. Diane started the company in 1994, after working at a national hotel brand for several years. A client approached her to plan an event and she soon realized the work could be a full-time job.
Marty joined a few years later after helping Diane in the evenings and on the weekends.
"It's easy and fun for us," said Diane. "We treat every client like they are our only client. We really spoil each and everyone."
Marty brings project management and operation skills from his career in finance while Diane offers hospitality, sales and marketing experience. Diane was named the "2019 Virginia Meeting Professional of the Year" by Virginia Business to acknowledge her ongoing career success.
With Richmond as their home base, the couple loves bringing meetings and conventions to the region, pointing to the area's strong network of hotels and the incredible Convention Center and their outstanding staff, as well as a thriving culinary and arts scene as great selling points.
A commitment to superb customer service and ongoing referrals fuels the company's success. 2019 was a record-breaking year for Convention Connections and 2020 was projected to be even better before the pandemic ground operations to a halt.
But, now, things are looking up again.
The company is seeing that all market sectors want to return to in-person meetings. They've conducted four large conventions this year with safety precautions in place.
"People are eager to go to conferences and network again," explained Marty, referring to all the organizations that look forward to reconnecting after spending more than a year working from home.
"We will never stop our main objective, which is to help our clients sparkle, shine and be safe," said Diane.
Richmond Region Tourism is proud to work alongside Convention Connections in the Richmond market. To learn more about the company, visit www.convention-connections.com.