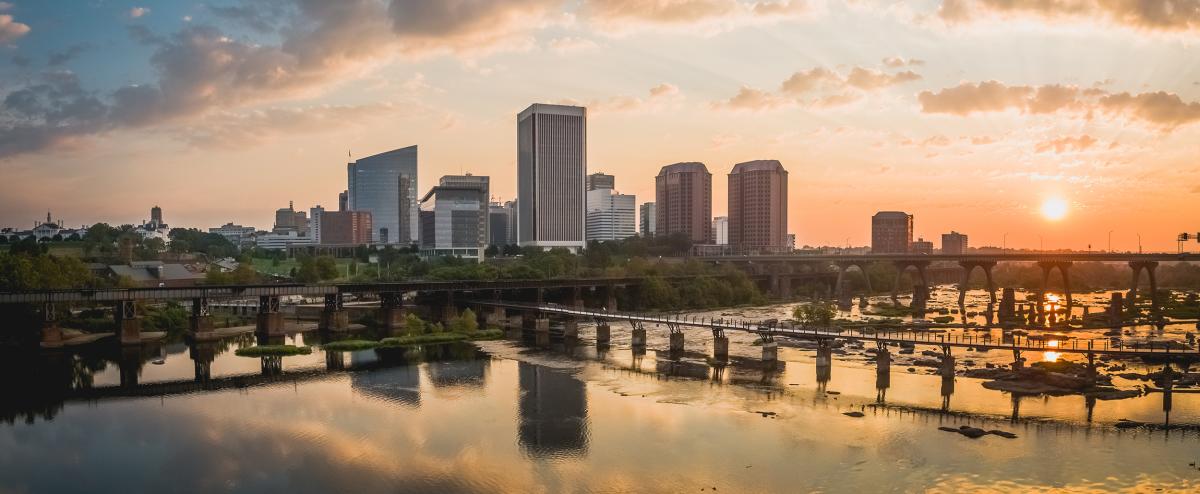 September was significant and historic for the Richmond Region as the Robert E. Lee statue was removed. Virginia Governor Ralph Northam ordered the monument's removal last year – the final Confederate statue on historic Monument Avenue – but court proceedings delayed taking it down. Hundreds of onlookers cheered as workers lifted and hauled the 21-foot-tall bronze figure away for storage.
While there is still work to be done, the latest monument removal means a more inclusive region for residents and visitors, something we should all strive for.
Richmond Region Tourism recently engaged Longwoods International, a respected travel research insights firm, to collect data and insights into travelers' perceptions on a variety of topics, including the monument removals.
The survey feedback mirrored conversations we've had with meeting planners over the years: People are more likely to view the region as welcoming if they know about the Confederate monument removals.
Other Longwoods study feedback highlighted how programs that promote the Richmond Region's diversity make the region more appealing to visitors.
When it comes to meetings and conventions, we know a destination's focus on diversity and inclusion is increasingly important. In fact, a 2019 Temple University report found that 72% of meeting planners consider a destination's commitment to diversity and inclusion as important attributes when making a site selection.
We've been proud to lead community-driven campaigns like BLK RVA and OutRVA that celebrate the region's diversity.
Launched in 2019, BLK RVA highlights the Black cultural experience in the Richmond Region. The initiative encourages in-person patronage and online engagement for visitors and residents through marketing campaigns that celebrate the region's Black community, businesses and culture. The latest campaign features a selfie room exhibition with the photos and names of local Black artists who contribute to the region's arts and entertainment scene.  
Richmond Region Tourism started the OutRVA campaign in 2014 to promote the region as a welcoming destination for LGBTQ+ travelers. Businesses can display OutRVA stickers in windows and in buildings to show the commitment to the LGBTQ+ community as part of the campaign. Over the years, the campaign has given away a local LGBTQ+ wedding, hosted press tours and published creative ads to help visitors know that the Richmond Region is a welcoming destination for the LGBTQ+ community. Recently, the campaign helped attract the Stonewall Sports National Tournament & Summit, an event that brought 1,100 LGBTQ+ athletes and allies from across to the country to the area to compete in kickball, dodgeball, tennis and other sports.
Richmond Region Tourism is committed to advancing diversity, equity and inclusion inside and outside of our organization. Last year, we formed a DEI Committee who worked to present an internal DEI plan for our organization based on results from an inclusion climate survey and global benchmarking process. Each month since inception, the committee has demonstrated substantial progress by leading the effort to cultivate a more inclusive, equitable and strong culture of community respect and trust within the organization. 
We remain committed to the important work ahead. By prioritizing diversity, we open new doors that introduce more people and groups to our region. We can't wait to welcome them.