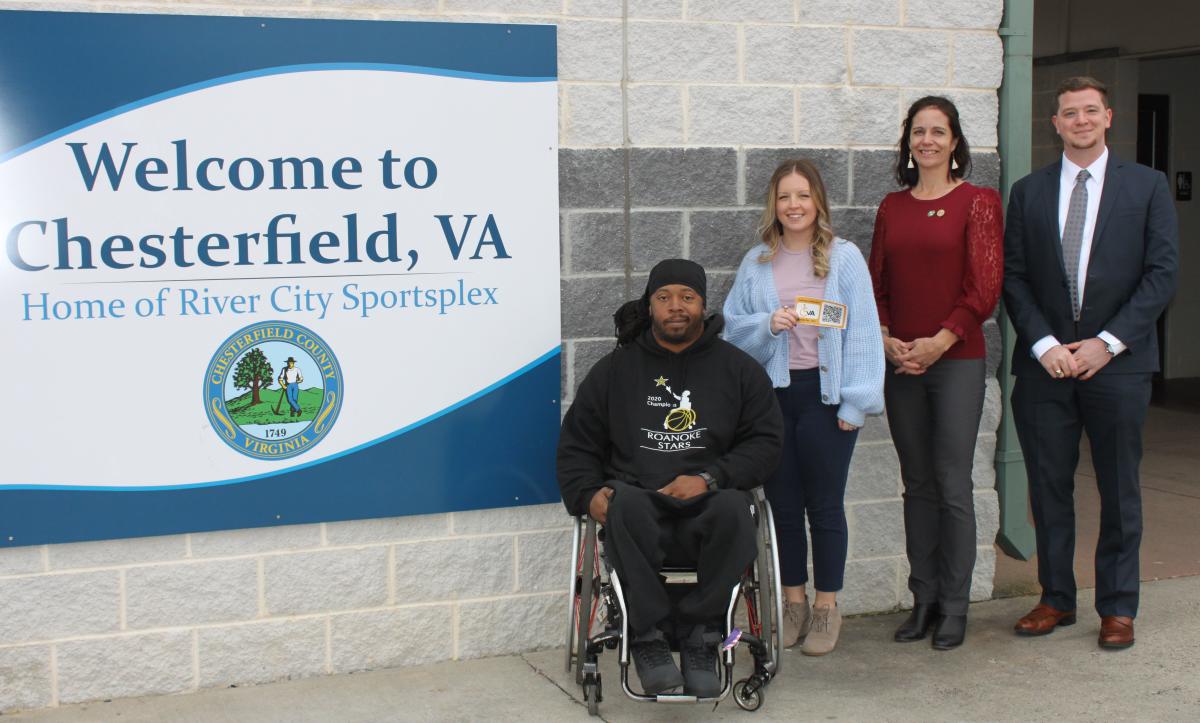 Diversity, Equity and Inclusion continues to be an important priority for many industries, including the tourism and hospitality sectors.
MMGY Global, an integrated travel marketing company, recently conducted a survey to better understand the lived experiences of individuals with mobility disabilities when it comes to travel and the challenges they encounter. The findings of "Portrait of Travelers with Disabilities: Mobility & Accessibility" found that:
96% of respondents said they have faced an accommodation problem while traveling;
86% have experienced flight problems; and
79% have experienced in-market transportation problems.
 
The survey also reveals that people with mobility disabilities spend $58.2 billion per year on travel and they take leisure trips with nearly the same frequency as those without mobility issues at an average of 3.4 trips in the last 12 months.
Improving the region's accessibility helps improve the quality of life for everyone – visitors and residents alike. The Richmond Region is working to continuously improve accessibility so that people of all abilities can experience all the city has to offer.
In support of that mission, Richmond Region Tourism partnered with Virginia startup VisitAble to offer its disability awareness and inclusion program Advocate+ Certification for free to local businesses and organizations. VisitAble focuses on helping organizations boost their training, awareness and transparency to better serve their visitors with disabilities.  
"The data shows there's room for improvement when it comes to removing barriers and challenges that exist for travelers with disabilities," said Jack Berry, CEO for Richmond Region Tourism. "Beyond educating ourselves and our partners on these differences, we want to provide actionable steps they can take to make experiencing our region accessible, comfortable and enjoyable for all. The Advocate+ certification indicates an organization is actively working towards disability inclusion."
As part of the Advocate+ Certification program through Visitable, participants will be trained on etiquette and inclusion, complete an accessibility test for public-facing locations and undergo a mystery experience from an individual with a disability for staff to put their training into practice. There will also be a report with feedback and advice from VisitAble and the mystery guest on the experience.
Upon completion of the Advocate+ Certification program with VisitAble, participants receive a digital certification badge for the organization's website along with an online listing of accessibility information that will be housed on VisitAble's database of accessibility information, a resource that aims to alleviate uncertainty that may prevent visitors from engaging with a business. In addition to these digital markers, the organization will also receive an Advocate+ Certification sticker to display in the door or window of a brand's physical location. The digital badge and sticker indicates the training, awareness and transparency efforts the brand has undergone toward disability inclusion.
Four Richmond region organizations including Henricus Historical Park, Historic St. John's Church, the VMFA Robinson House Visitor Center and the Carytown Visitor Center have all received the VisitAble Advocate+ Certification. VisitAble is currently working to certify four more locations by the end of October and work with a new round of businesses in mid to late November.
If you're interested in learning more about Richmond Region Tourism's accessibility initiatives and partnerships, please contact Matthew Robinette, Vice President of Visitor Experience at mrobinette@visitrichmondva.com.
Photo courtesy of VisitAble