#NTTW22
Local Leaders Share Value of Tourism
As part of National Travel and Tourism Week – an annual tradition to celebrate the value of tourism for our economy, businesses, communities and personal well-being – Richmond Region Tourism asked the recipients of the 2022 Tourism Awards to share why tourism matters to them.
Our tourism leaders work every day to welcome visitors to the Richmond Region. Learn why they love our tourism industry and what they want visitors to know about the region below.
This #NTTW22 and every week, we thank the tourism community for their commitment to generously welcoming visitors to our region. Your work makes an impact.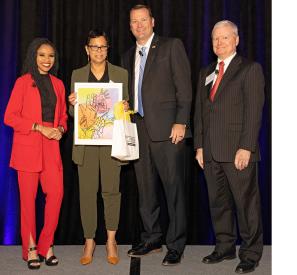 CUSTOMER SERVICE AWARD: Candice "Candy" Banks, Executive Administrator to the Director and CEO at the Virginia Museum of Fine Arts
"Local tourism is important to me because it benefits communities financially while travelers experience the local way of life."
"The Richmond Region offers a 'taste of the city' for everyone. To name a few: the arts and restaurant scene as well as taking advantage of the beaches, mountains, college sports, hiking, biking in addition to great employment opportunities. Need I say more; it's simply the best and a great place to plant your roots!"
RISING STAR AWARD presented by Shamin Hotels: Allison Smith-Mackey, MBA, Owner of Pop of Confetti
"We host 20 local artists. For them to get exposure in their own backyard builds community. We want to inspire local and visiting customers to rally around our artist community."
"Richmond is such a well-kept secret. There's so much to do, so many places to go, and so many attractions.  That is something we want to continue to help showcase. Here, people will discover such a good quality of life, especially given what's going on in the world. I have a lot of out-of-town customers who say, 'I would live here.'"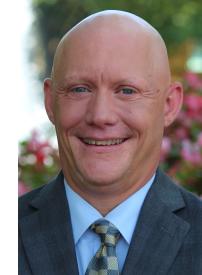 TOURISM LEADERSHIP AWARD: Owen Matthews, Corporate Director, Operational Accounting at Cedar Fair Entertainment Company
"The hospitality industry is a launching pad for career development.  I've had the opportunity to interact with many managers both within and outside the hospitality industry. Often, they share stories of how much they learned from their work in amusement parks, hotels, and restaurants and integrated those learnings into their current managing style. It's an industry where your day-to-day job role can make someone, that you never met, smile. Making someone smile is a powerful reward.  Tourism is also an economic engine that benefits every local community.  Our economy is driven by small business and our hospitality industry is driven by entrepreneurs that integrate their passion into a business."
"If you think you know Richmond, look harder! I believe Richmond has repeatable visits. Our attractions, festivals, hotels, or restaurants bring new perspectives, interactions, and memories with each visit. I'm continually amazed at how our Richmond Region tourism portfolio stays relevant. If you haven't revisited visited, or revisited, a Richmond tourism attraction in three years; you're missing out on so many great new moments and memories."
DEDICATED PARTNER OF THE YEAR: Stephen Hayes, CBS 6 General Manager
"While tourism in the Richmond region is critical for our economy and job creation, what resonates with me is the opportunity for visitors to experience what makes Central Virginia unique, the PEOPLE and CULTURE."
"The opportunity to explore unlimited outdoor adventures, from the freedom of the Capital Bike Trail, to excitement of Kayaking down the James, to a brisk hike along the North Bank and Buttermilk Trails, the list goes on … "
TOURISM IMPACT AWARD: Dennis Bickmeier, Richmond Raceway Past President
"Tourism means so much, from boosting our economy to quality of life opportunities. Local tourism provides many jobs in our region and is an economic catalyst. In addition, there is so much to see and do here, that as a local resident I can do with my family, but I can also be a 'tour guide' for when I have family and friends visit because there is so much that they want to experience when they come here. The marketing and promotion of tourism also provides a window into who we are here as a region."
"I want visitors to know that we are open for business and welcoming to all. Visitors should know that we are easy to get to and that the hospitality industry is here to serve them and that we appreciate them choosing our region. If you can't find something to like or find an experience that fits your style in the Richmond Region, then you aren't trying hard enough!"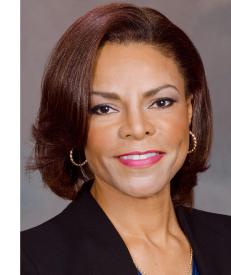 CHAIRMAN'S AWARD: Rita McClenny, Virginia Tourism Corporation President & CEO
 "Local tourism is essential to building vibrant communities and is the front door to economic development, making the places we live, work and travel a part of what make life joyful and enjoyable."
"The Richmond Region thrives on the influences of residents and visitors alike. Visitors will experience what makes a stay for leisure or business memorable and worthy of sharing with those you love to make lifelong memories that will last a lifetime."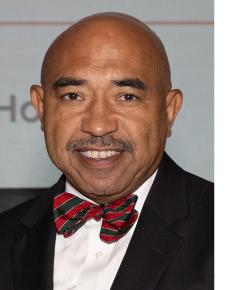 ATTRACTION PARTNER OF THE YEAR presented by Richmond Raceway: Walking the Ward with Gary Flowers, Gary Flowers, Owner/Operator
 "Local tourism is important because as tourists visit Richmond they learn of our rich history and invigorate economic development!" 
"I want visitors to know Richmond's centrality to United States history and learn of the hidden historical personalities and institutions!"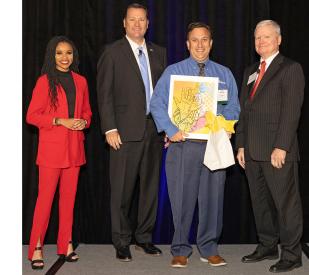 MVP SPORTS TOURISM AWARD: Adam Kennedy, SwimRVA Executive Director
 "Tourism is critical to making the Richmond Region the place I call home. I love RVA. I want to share RVA.  I want RVA to continue developing and growing. Tourism helps make it happen by providing great experiences for those who live and visit RVA. Those great experiences are shared and the social network magic happens.  Tourism grows, investment continues and our playground gets better."
"Richmond is weird, confident and unique. Dive in and get to know the region because there is nothing else like it on planet earth. While you're here, go for a swim, we're serious about it."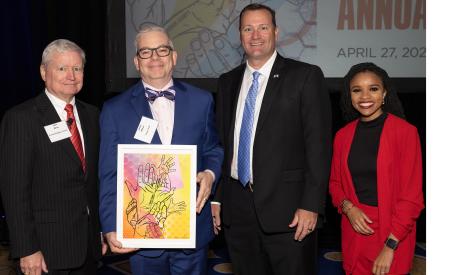 UNSUNG TOURISM HERO: James Millner, Virginia Pride Program Director
"Local tourism is the life's blood of this region. Not only is it an economic engine that creates jobs, it pushes all of us to be and do better—to be more creative and innovative.  It inspires us all to put our best foot forward. That, in turn, builds culture and a sense of community that positively impacts the quality of life for all of us who live here."
"I want visitors to know that this is one of the most welcoming and inclusive places in this country to visit. I want them to know that they can come here and be safe and be seen and celebrated as their true, authentic selves."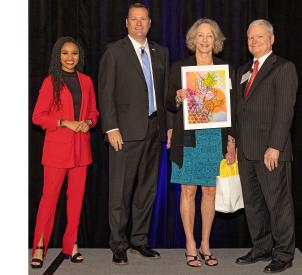 HOTEL PARTNER OF THE YEAR presented by The 288 Group: Hampton Inn & Suites Richmond/Virginia Center and Tru by Hilton, Nancy Coggins, Director of Sales
 "Tourism in the Richmond market continues to grow at a fast pace with visitors spending millions of dollars a day; which supports jobs and locally- owned establishments as well as growing our economy. It brings the community together and strengthens relationships by sharing positive experiences. Through tourism, we are able to cultivate a sense of what Richmond has to offer and are able to attract leisure travelers, meetings/conventions and tournaments on a daily basis."
"The Richmond Region is made up a very diverse range of people from all walks of life which keeps things moving in a positive way and adds new ideas and progression to our culture. According to Southern Living, Richmond is #10 of the TOP cities in the South and I believe this is due to our plethora of restaurants, breweries, vineyards, hotels, fortune 500 companies, universities, attractions and historical sites! There is always something special to do for every person that visits our area!"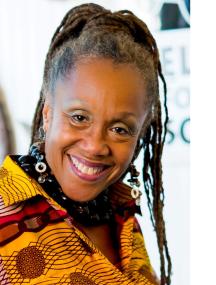 TOURISM EVENT: Down Home Family Reunion, A Celebration of African American Folklife, Janine Yvette Bell President & Artistic Director Elegba Folklore Society
 "Come out, and come alive! Not just home, Richmond is a treasure trove of stories and charm that inform and that we are constantly creating. Show up, learn and celebrate."
"Richmond is the genesis of America. As Virginia's capital, its role in the shaping of America is undeniable. But, who knew? Come, explore, get grounded, feel connected and experience. See what's old. See what's new. See yourself — in Richmond."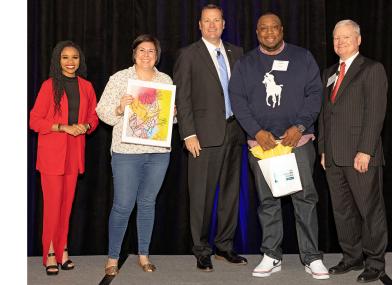 RESTAURANT PARTNER OF THE YEAR presented by Korbel: Lillie Pearl, Chef Michael Lindsey and Kimberly-Love Lindsey, Co-owners
"Even though Lillie Pearl had been open for a year and a half, 30% of our current guests are new and we contribute this to people visiting the city. For this we are forever grateful that our business continues to grow."
"The caliber of local chefs and the diversity of food in Richmond has increased greatly in the past 5 years."