From historical happenings and family-friendly events to brewery bashes, baseball, and breathtaking fireworks displays, Richmond is your destination for July 4th fun and festivities! Check out these awesome ways to spend your Fourth of July in RVA! 
FAMILY-FRIENDLY AND/OR FIREWORKS EVENTS

What's better than watching baseball while eating peanuts and cracker jacks? How about all of that AND fireworks! Come out and root, root, root for the home team as the Richmond Flying Squirrels take on the Reading Fightin Phils at The Diamond at 5:30 p.m. It's a perfect way to celebrate Independence Day in RVA with your family or friends while enjoying America's favorite pastime! This game usually sells out, so we recommend ordering your tickets in advance. If you happen to still be in town after the 4th, the Flying Squirrels have a home-stand with some fun themed nights and giveaways including a Copa de la Diversión Gatorland Appearance July 5, In-Your-Face Fireworks & Party Like It's 1999 July 6, and Brandon Belt Baby Giraffe Hat Giveaway plus Nature Cat Appearance July 7.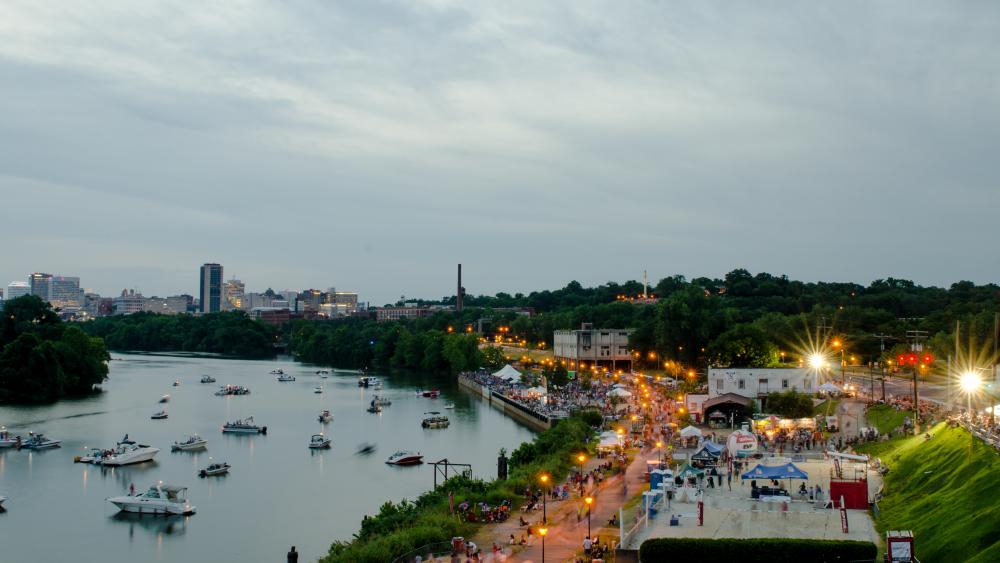 Richmond's east-end riverfront once again delivers the perfect patriotic stage for Rocketts Red Glare, a 2-day festival featuring a professional beach volleyball tournament and culminating with a 4th of July fireworks spectacular on the banks of the James River. Rocketts Red Glare is a FREE family-friendly event, open to the public, featuring the Richmond Volleyball Club's Sand in the City Pro Beach Volleyball Championships. Catch the volleyball action as 24 professional two-person teams from across the country compete for the championship victory, July 3-4. On July 4th, the beer garden and fireworks viewing area opens at 5 p.m., followed by the volleyball final matches at 7 p.m. and a riverfront fireworks show at sunset. (Image credit: Brian McWalters, Road Win Photos)
Pack a picnic, grab a blanket, and head over to Dogwood Dell to celebrate our nation's independence with a free night of music and fireworks! The Richmond Jazz Band kicks things off at 6:00 p.m, followed by a reading of the Declaration of Independence at 7:00 p.m. Then the Richmond Concert Band takes the stage at 7:30 followed by a fireworks show at dusk. Arrive early to get a seat within the Dell. Free. 
Celebrate the festive occasion with a spectacular firework display at dark and plenty of fun leading up to the big show in the sky! This event, held at the Chesterfield County Fairgrounds (across from L.C. Bird High School), includes a children's inflatables area, numerous food vendors, live music, and special entertainment. Gates open at 5 p.m. and the fireworks begin at dark. Admission is free, but children's wristbands will be available for $5.00 for access to the children's inflatables area. (Virginia Credit Union members save $1 when they show their VACU card). Bring a blanket or lawn chairs and enjoy an evening that's fun for everyone!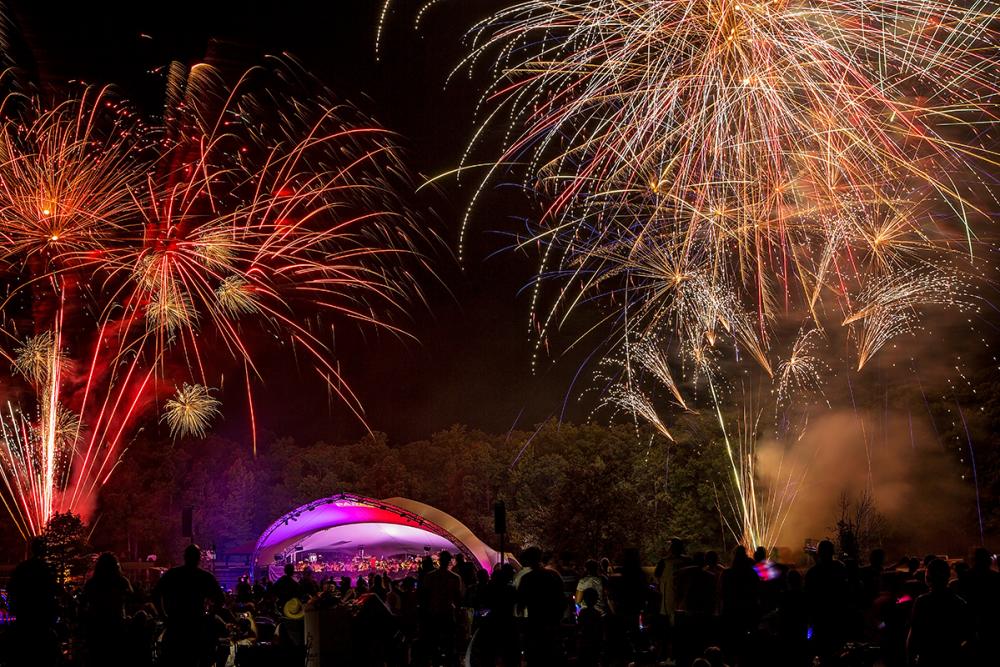 Head to Henrico County for a spectacular evening celebrating America's independence. Wear your red, white and blue and enjoy the holiday at the park with live entertainment, food trucks, games and activities in the Family Fun Zone, and a concert by the Richmond Symphony with a fireworks finale! Guests are encouraged to arrive early and bring a blanket or chairs to enjoy the entertainment. Henrico Recreation & Parks turns 50 this year, so you can also expect some special surprises to help celebrate their golden anniversary! Gates open at 4:00 p.m. Free admission.
CARMAX FREE FOURTH OF JULY
LEWIS GINTER BOTANICAL GARDEN
JULY 4, 2019, 9:00 a.m. - 5:00 p.m.
Celebrate your Fourth of July with FREE admission to Lewis Ginter Botanical Garden, thanks to the generosity of CarMax! Show off your red, white, and blue pride and decorate your wagons and strollers for a parade in the Children's Garden. Enjoy the beautiful gardens, Butterflies LIVE! and the kiddos can cool off in WaterPlay. Listen to live music by the Happy Lucky Combo. The Historic Bloemendaal House will be open from 10 a.m. – 3 p.m. staffed with Garden Guides for informal tours. Originally opened as the Lakeside Wheel Club by Lewis Ginter in the late 1800s, the building has a fascinating history. Stop by and learn more about its evolution! There will be water stations at key locations, food for purchase at the Garden Café, and the library will be open from 10 a.m.- 4 p.m. as a place to take a break from the fun and sun! Rain or shine.
HISTORICAL & MUSEUM EVENTS
Whether you're a history buff or simply a lover of all things patriotic, there is no place like Richmond to immerse yourself in the rich history of our great nation. Here are some events to truly get you into the American spirit!

Celebrate America's birthday with a reenactment at St. John's Church in the historic Church Hill neighborhood! Venture back through time to March 1775 and watch history come alive at the original location of the Second Virginia Convention. Hear Patrick Henry's immortal "Give me liberty or give me death!" speech as he convinces his fellow delegates to take up arms against the King! Tickets are required, so order yours ASAP to reserve a seat at the forefront of history!
Morning reenactment 11:00 a.m. – 12:30 p.m.
Afternoon reenactment 1:15 – 2:45 p.m.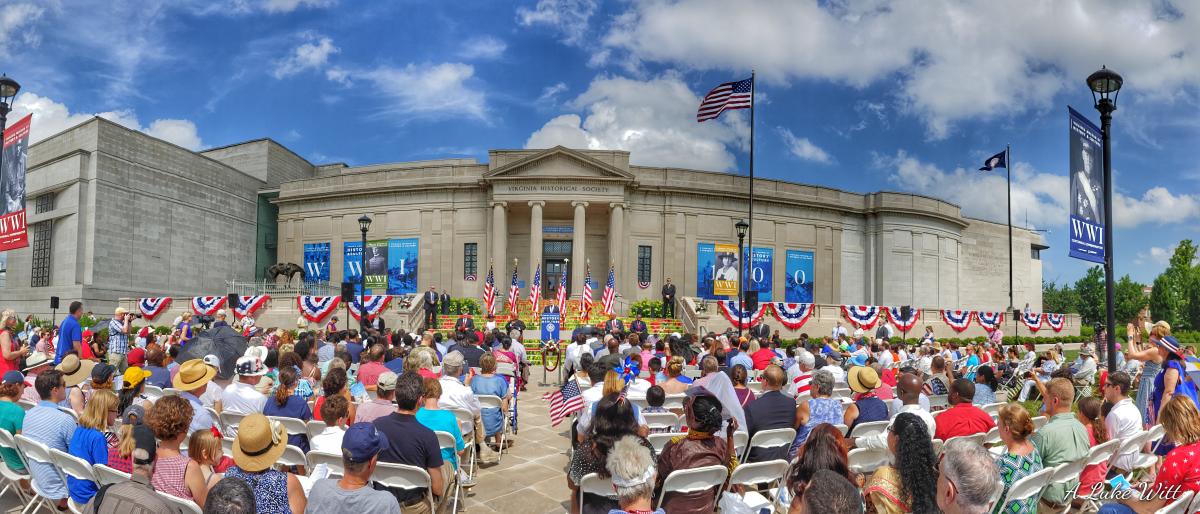 INDEPENDENCE DAY CELEBRATION
Virginia Museum of History & Culture
JULY 4, 2019, 10:00 a.m. - 5:00 p.m.
In celebration of the 243rd anniversary of American independence, the Virginia Museum of History & Culture will host a full day of star-spangled festivities, including live music, a scavenger hunt, highlights gallery tours, food trucks, and a photo booth. Witness a large-scale citizenship naturalization ceremony beginning at 10:30 a.m. and see 100 candidates for citizenship from nearly 50 countries take the Oath of Allegiance on the front terrace of the museum, held in partnership with the U. S. District Court for the Eastern District of Virginia and the U.S. Citizenship and Immigration Services (USCIS) and officiated by the Honorable Roger L. Gregory, Chief Judge, U.S. Court of Appeals for the Fourth Circuit.
JULY 4TH EVENTS AT BARS, BREWERIES, OR RESTAURANTS
Red, White, and Blue flights of cider will be served at Buskey Cider in Scott's Addition starting July 4th and running through the weekend for their 4th Annual Red, White, and Blue CIDERbration! As an extra bonus, they'll be offering FREE hot dogs! On the night of the 4th, enjoy views of the fireworks over The Diamond from Buskey's building.

Red, White, and Blue Flight Ciders include:

Red - Tart Cherry Cider
White - TBD - top secret release that they aren't revealing yet
Blue - RVA Cider with Spirulina (a superfood that naturally turns the cider blue!)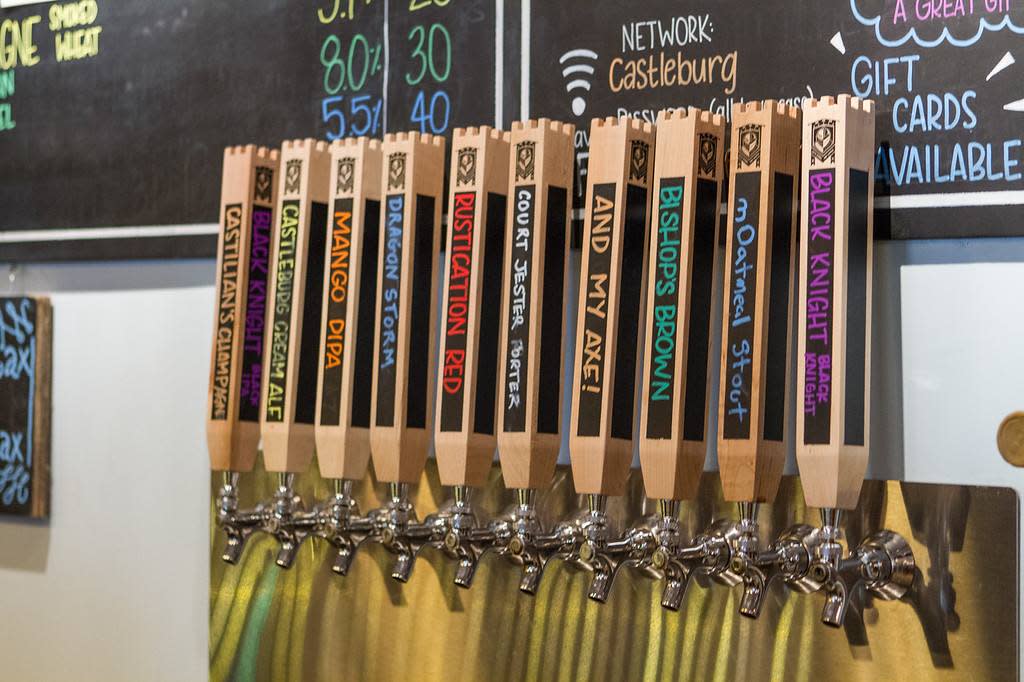 What better way to celebrate our Independence than with good friends, beer, music, free hot dogs and fireworks?! Doors open at 1:00 and the party doesn't end until the fireworks start at the Diamond. The beer will be flowing, along with FREE hot dogs (while supplies last), plus panini sandwiches and pretzels for purchase. Live music by Illbillys starts at 5:30. The Richmond Flying Squirrels Fireworks display can be seen from Castleburg's parking lot around 9:15 p.m. 

JULY 4TH ON Q ROOFTOP
QUIRK HOTEL
JULY 4, 2019, 5:00 - 11:00 p.m.
Celebrate this 4th of July with music, food, and cocktails on the Q Rooftop at Quirk Hotel! Oh, and did we mention the incredible rooftop views?! Doors open at 5:00 p.m. 21 and up. $7 admission - get your tickets in advance! In the event of inclement weather that causes the event to be cancelled, all tickets will be refunded.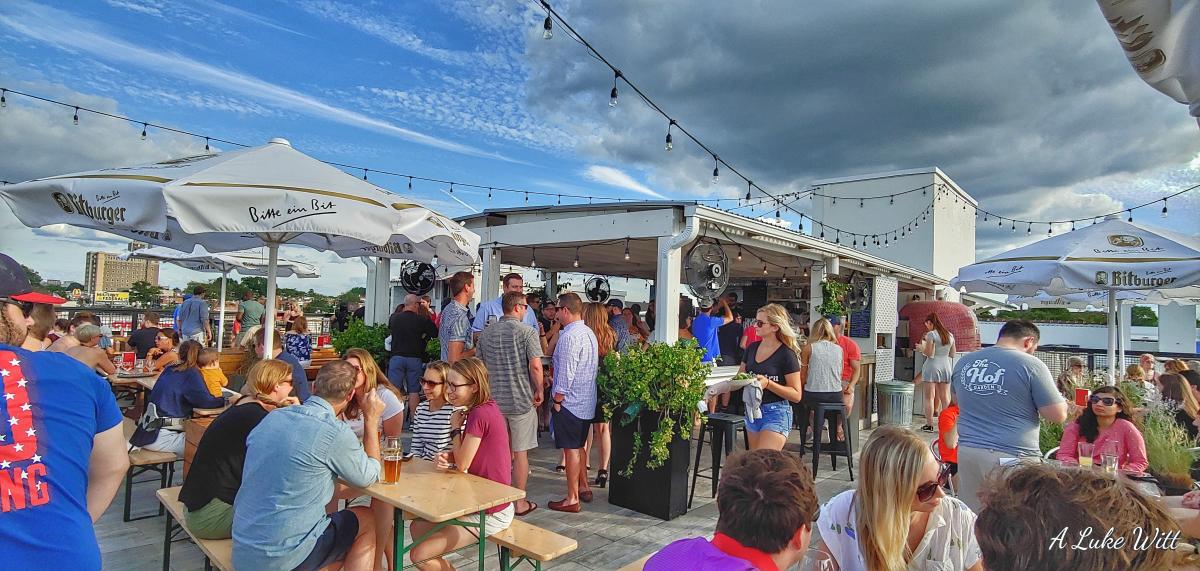 This 4th of July, RVA Magazine is taking over The Hof for a night of libations, celebrations and salutations. Featuring two bands - Elby Brass and A Good Buzz - three DJs, panoramic firework views and food & drink specials all night.
Check back soon for more updates and additions as new events are added!