Don't miss out on the hottest events happening in the Richmond Region this summer! From live music and out-of-this-world exhibits to art festivals and culinary feasts, there's something for everyone to enjoy this season. Check out this roundup of the region's top events and be sure to visit our full regional events calendar for even more updates!
RICHMOND NIGHT MARKET
17th Street Market
2nd Saturdays through December 2023, 5:00 PM - 9:00 PM
Support Richmond's small business and artist community at the Richmond Night Market. Browse handmade goods from local RVA vendors in the Artisan Village, plus enjoy food vendors, kids activities, live music, art and more.
Summer of Space
Select Dates and Locations through December 2023
The Virginia Museum of History and Culture, the Science Museum of Virginia, and the Children's Museum of Richmond are all hosting out-of-this-world exhibits featuring the history on the Space Race, the growth of NASA technology, and little astronaut workshops. Check out their website.
UNLOCKINGRVA: THE SILENT PARTY & BRUNCH ON THE PLAZA
Select Dates from through October 2023
UnlockingRVA highlights events and activities for visitors to enjoy year-round and returns this spring to host outdoor events including The Silent Party at 17th Street Market and Brunch on the Plaza at Kanawha Plaza. Click here to see their full schedule of events. (Photo Credit: @UnlockingRVA via Instagram) 
Liberty or Death Reenactment
St. John's Church, 2401 East Broad Street
Sundays through September 3, 2023, 1:30 - 2:30 PM
"Give me liberty or give me death!" Since 1976, St. John's Church Foundation has presented historical reenactments of the Second Virginia Convention of March 1775 at its original location. Experience history for yourself every Sunday through the end of the summer - details here. 
An Evening on the Trails
Quirk Hotel
Thursdays through July 27, 2023, 7:30 PM
Meet up with other cyclists to take on the James River Park Systems trails this summer! Riders of all skill levels are invited to convene at The Quirk Richmond Hotel, then shred away throughout the park system and finish up with a refreshing beverage at a local establishment. Details here

Flowers After 5
Lewis Ginter Botanical Garden
Select Dates through September 7, 2023, 5:00 PM - 9:00 PM
Head to Richmond's prized botanical gardens on Thursday nights to stroll through the gardens, listen to live music, and enjoy food and drinks. There's a new band every week. Bring a blanket or chair. Every second and fourth Thursday, bring your dogs for Fidos After 5 when the garden partners with the Richmond SPCA! Here's the schedule.
Virginia Pride's Endless Summer of Pride
Various Locations 
Now through September 23, 2023
June 1 kicks off the most coordinated series of observances of LGBTQ Pride Month the Richmond Region has ever seen. Events will include the MonGays at the Byrd Movie Series, Pride Month Happy Hour at Common House, Hardywood Brewery's annual "Love on Tap" event, launching the official "Tropic Like It's Hot" pride beer, and "Pride Night at the Diamond". Get all the details.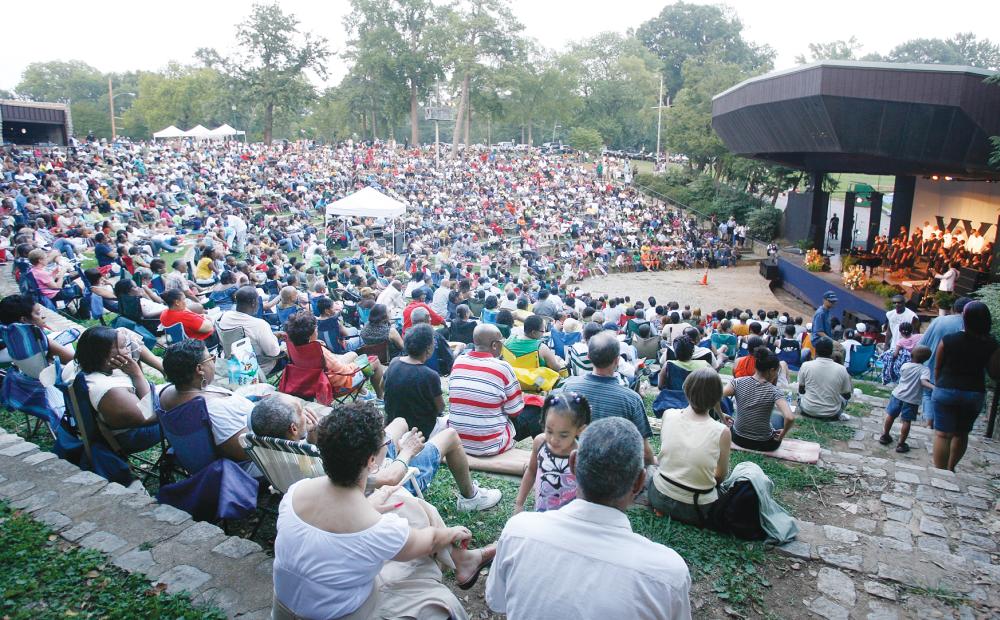 Dogwood Dell Festival of the Arts
Byrd Park
Select Dates through August 2023
It's all fun and it's all free! This series in Richmond's Dogwood Dell includes everything from plays to concerts to dance performances. The full schedule of events is available online, click here to learn more. 
PopUp RVA at the Diamond and The Park
The Diamond and The Park
Saturdays and Sundays through October 28, 2023, 10:00 AM - 3:00 PM
Shop local with 50+ RVA vendors at the region's largest weekly pop-up market! Vendors rotate weekly, and the event includes live music, beverages, food trucks, and more. Head over to the Diamond on Saturdays and The Park on Sundays from 10:00 AM - 3:00 PM. More details here. 
Ashland Fourth Fridays
Downtown Ashland
Select Dates through August 25, 2023, 5:00 PM - 8:00 PM
Every fourth Friday, see artists, musicians, and performers as they take over Downtown Ashland! Ashland Fourth Fridays showcases the local artists that make the community creative, as local businesses open their doors to share music, cuisine, and artistry. Details here.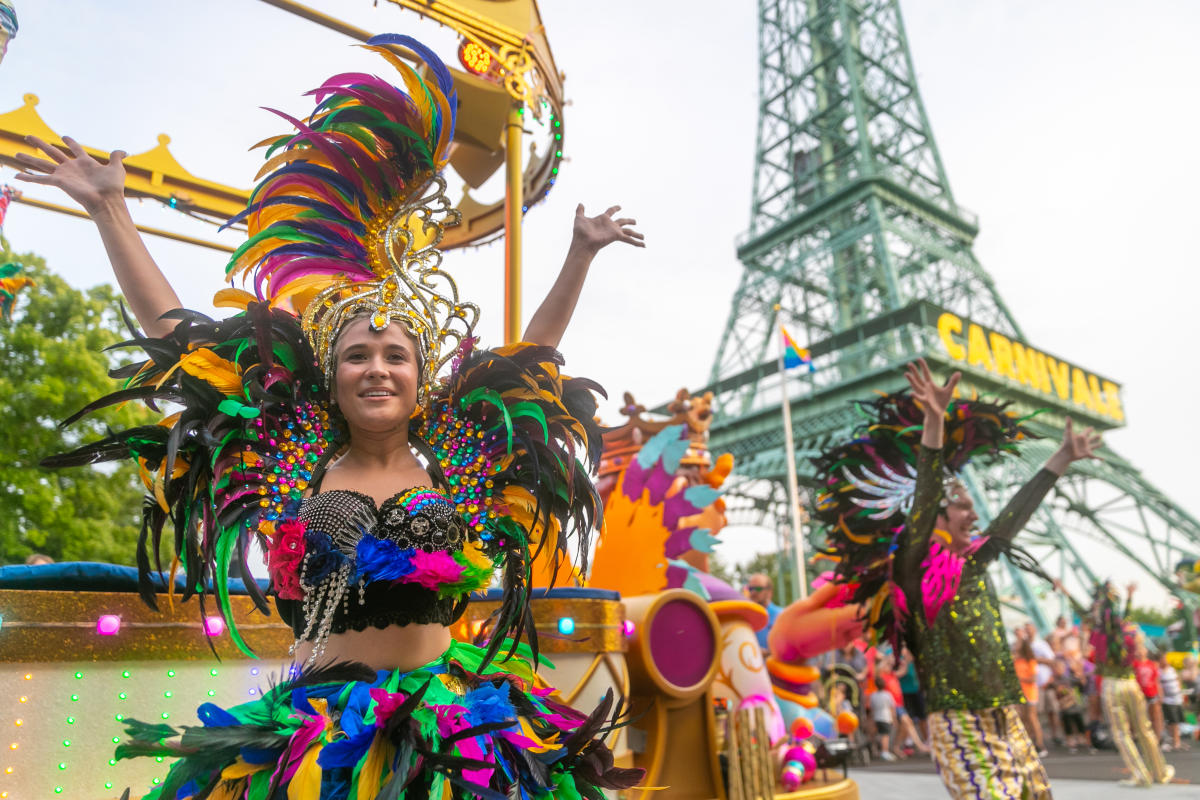 Grand Carnivale
Kings Dominion
Select Dates through July 9, 2023
Celebrate the sights, sounds, smells and tastes from cultures around the world including India, China, Italy, France and Germany. Join in the Spectacle of Color interactive light parade, and top off the night at the Carnivale Street Party. Learn more.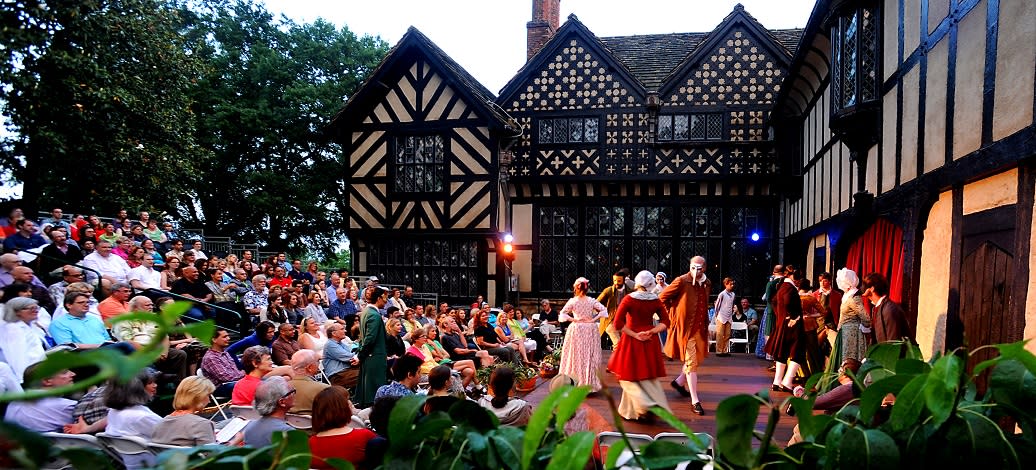 The 2023 Richmond Shakespeare Festival
Agecroft Hall
July 6 - 30, 2023
Only in Richmond -- The Quill Theatre performs The Comedy of Errors this summer in the courtyard of an authentic Tudor home. Agecroft Hall was built in the 16th century and brought over from Lancashire, England, brick by brick, in 1926. Tall wigs optional. Get some details.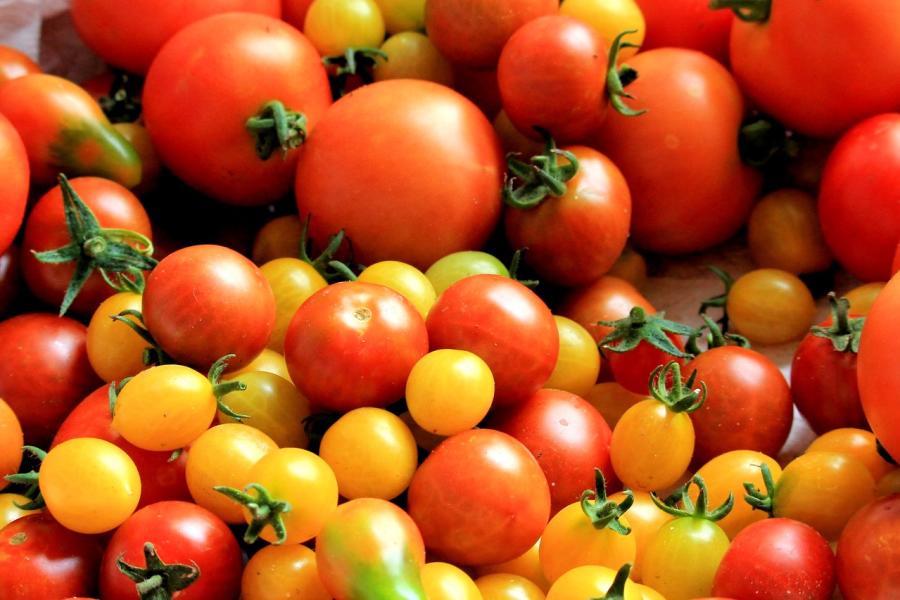 Hanover Tomato Festival 
Pole Green Park 
July 14 - 15, 2023
You say tomato, we say get to this festival. It's a free, outdoor, pet-and family-friendly event celebrating the most amazing tomatoes you'll ever taste. Hanover tomatoes are a treat you'll only find in this region. Join the party for live music, artisans, tomato dishes and more. Get the scoop.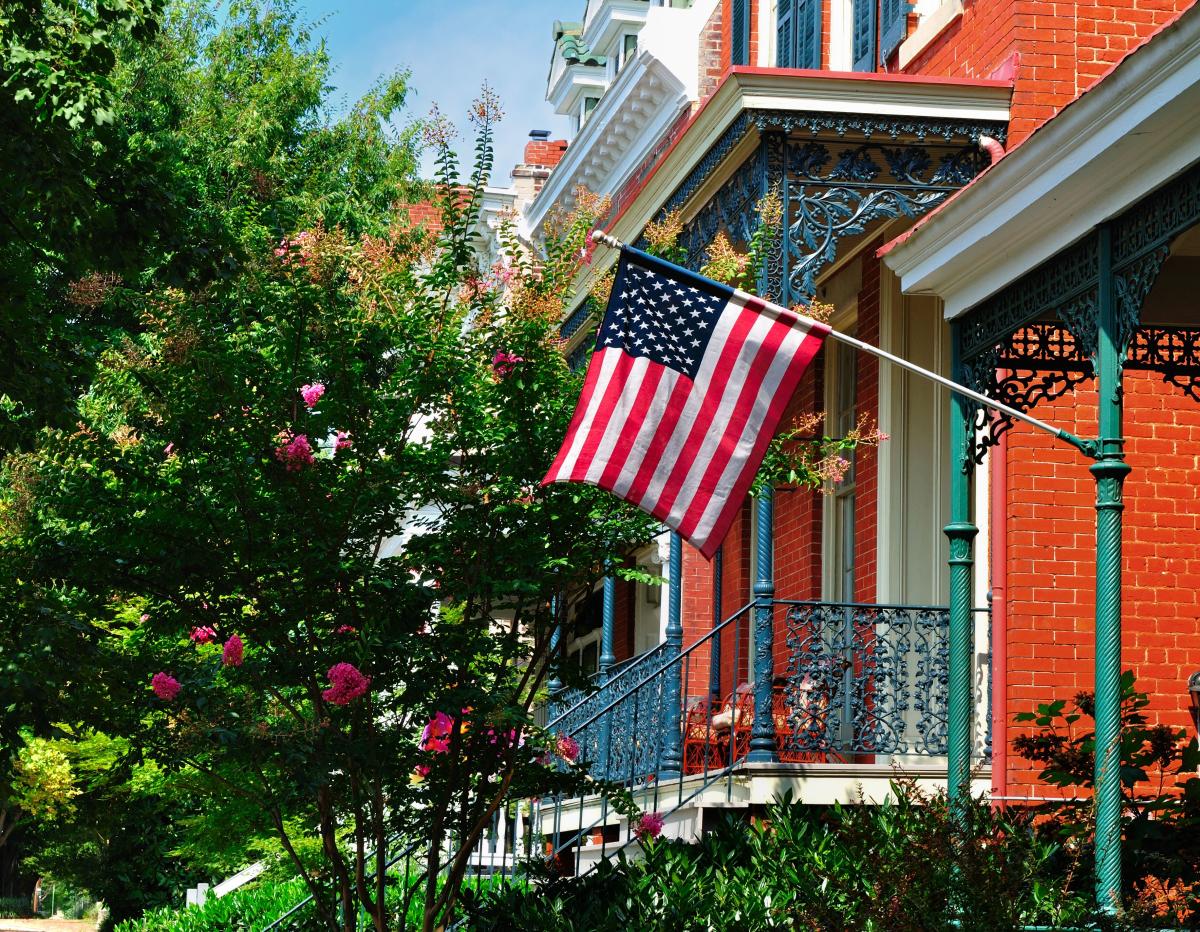 History of Church Hill Walking Tour
The Valentine
July 14 and select dates through September 30, 2023
Join the most experienced guides in Richmond to explore the evolving history of one of Richmond's oldest neighborhoods, from historic St. John's Church and beautiful examples of Queen Anne architecture, to modern renovation efforts, scenic parks and a thriving restaurant scene. For registration and tour details, click here. 
All-Abilities Fun Summer Series
Park365
July 20 and August 17, 5:30 PM - 7:30 PM
Join in on the accessible fun for all ages with live music and food trucks throughout the summer! Soar365 welcomes the YMCA of Greater Richmond, Sportable, and Beyond Boundaries, which provide programs for people of all abilities throughout the greater Richmond community. More information here.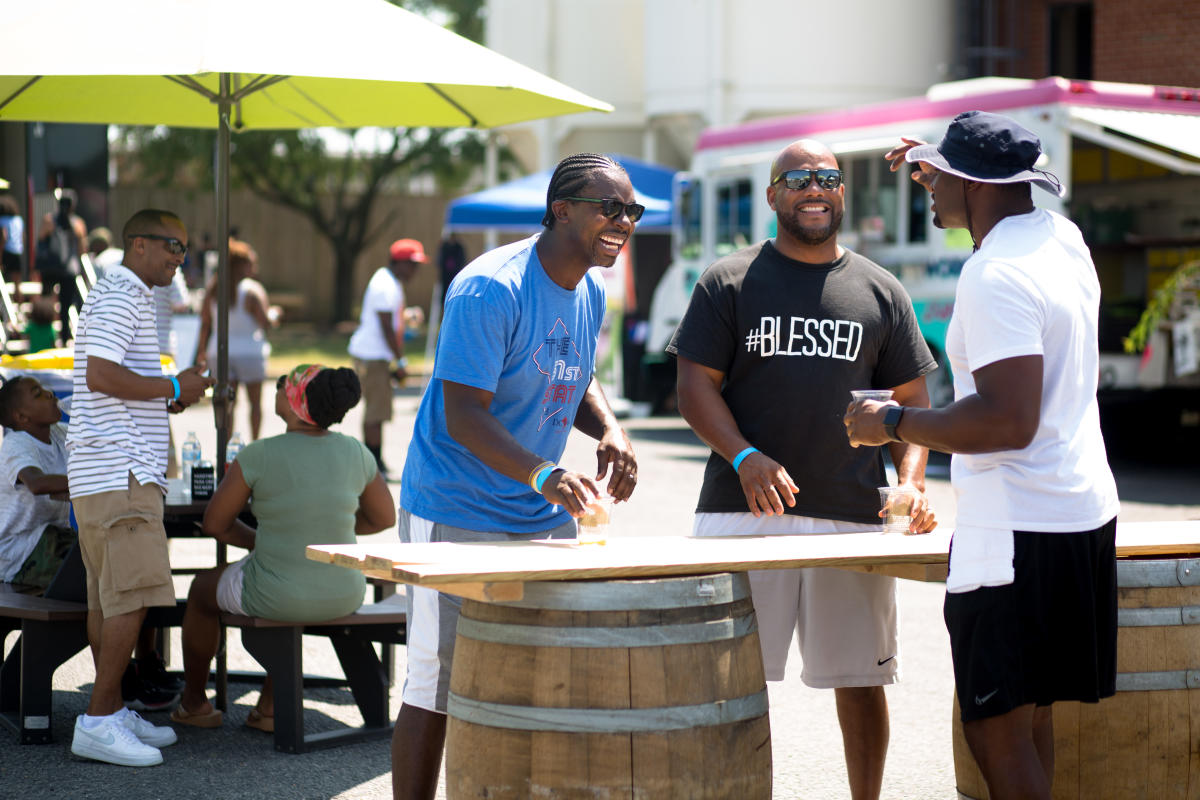 HeART and Soul Fest 2023
Richmond City Stadium
July 29, 2023, 4:00 PM - 10:00 PM
Celebrate the art of Hip Hop at the HeArt and Soul Fest 2023! This family friendly celebration will feature local DJs spinning Hip Hop + R&B music, a vendor market, food trucks, live art and so much more. Get the details.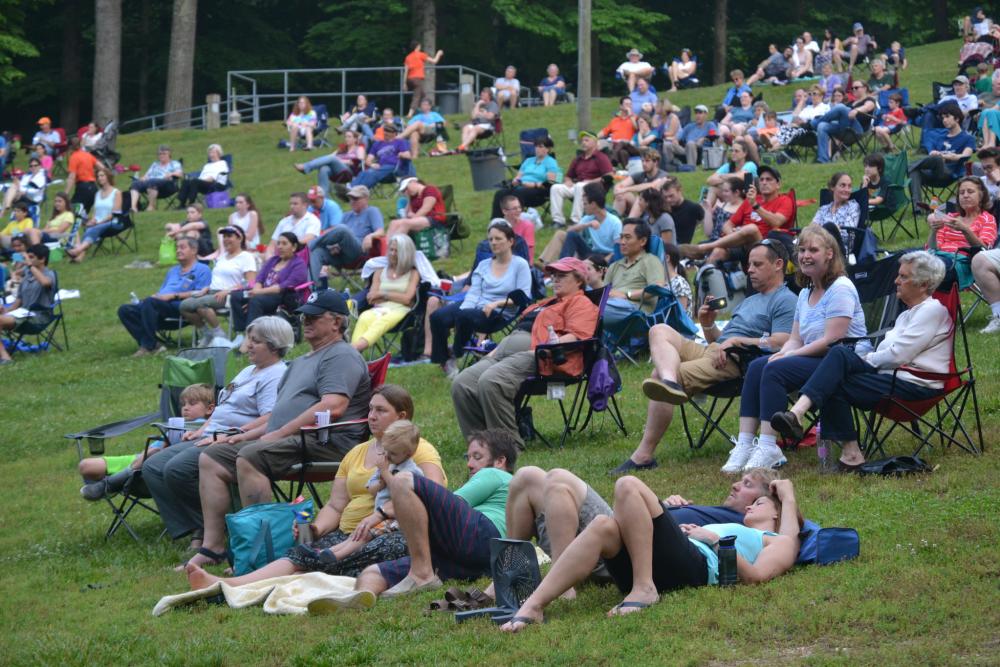 Pocahontas Premieres
Heritage Amphitheater at Pocahontas State Park
Select dates from August to October 2023
Bring the family and some picnic chairs for concerts in Virginia's largest state park. This year's lineup includes beach music, the Richmond Symphony, groovin' British invasion tunes, bluegrass and some classic rock in October, too. See the lineup.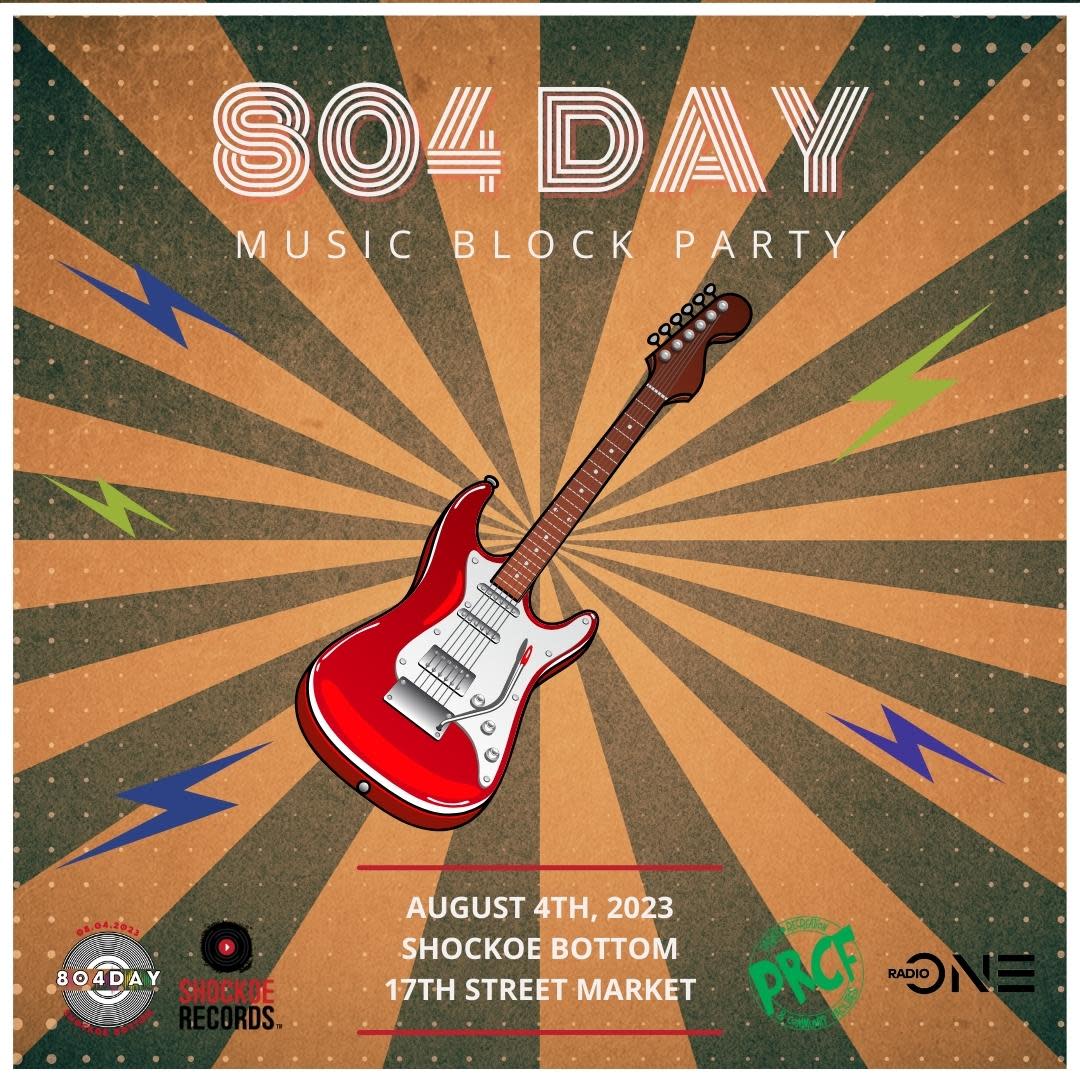 804 Day
Shockoe Bottom, 17th Street Market
August 4, 2023, 4:00 PM - 9:00 PM
Dance, sing, eat, and drink as one community that makes up the 804 at the largest block party in RVA! Join Shockoe Records, 17th Street Market, and Radio One, alone with nonprofits, local live music, and more in this showcase of the best of RVA on 8/04! Details here.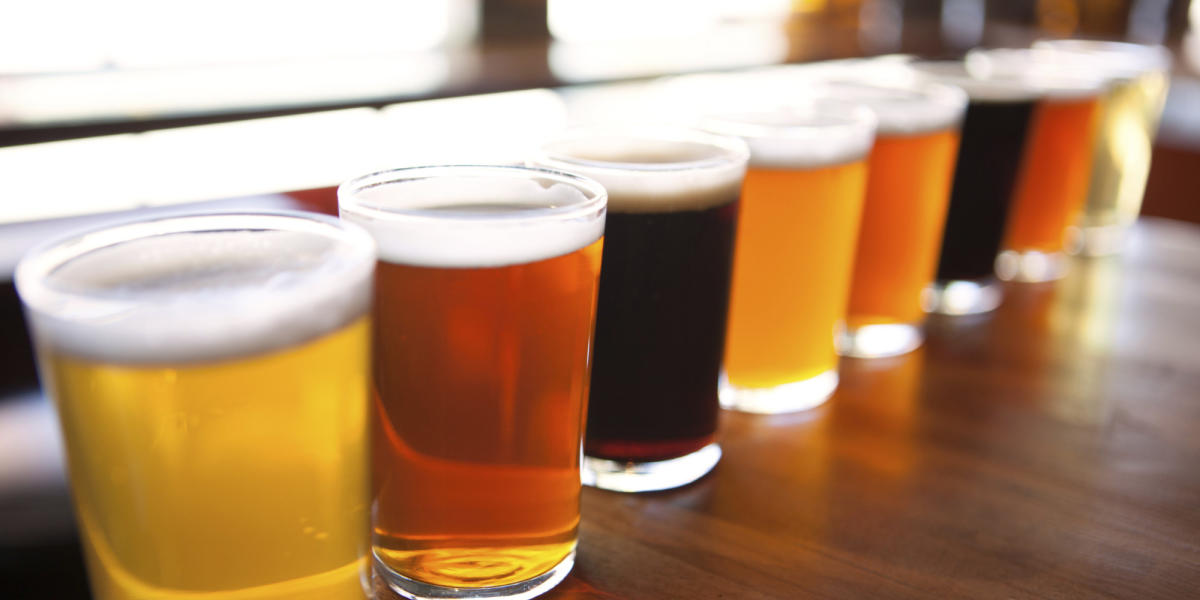 BrewHaHa Beer Festival 
Virginia Museum of History and Culture
August 5, 2023, 6:00 PM - 9:00 PM
Head to the Virginia Museum of History and Culture for the annual BrewHaHa beer festival in celebration of Virginia Craft Beer Month. from 6:00 PM to 9:00 PM, guests can enjoy craft beer tastings from Virginia breweries, live music from the Slack Family Band, food trucks, and free museum admission, including the museum's latest starry exhibition  Apollo: When We Went to the Moon.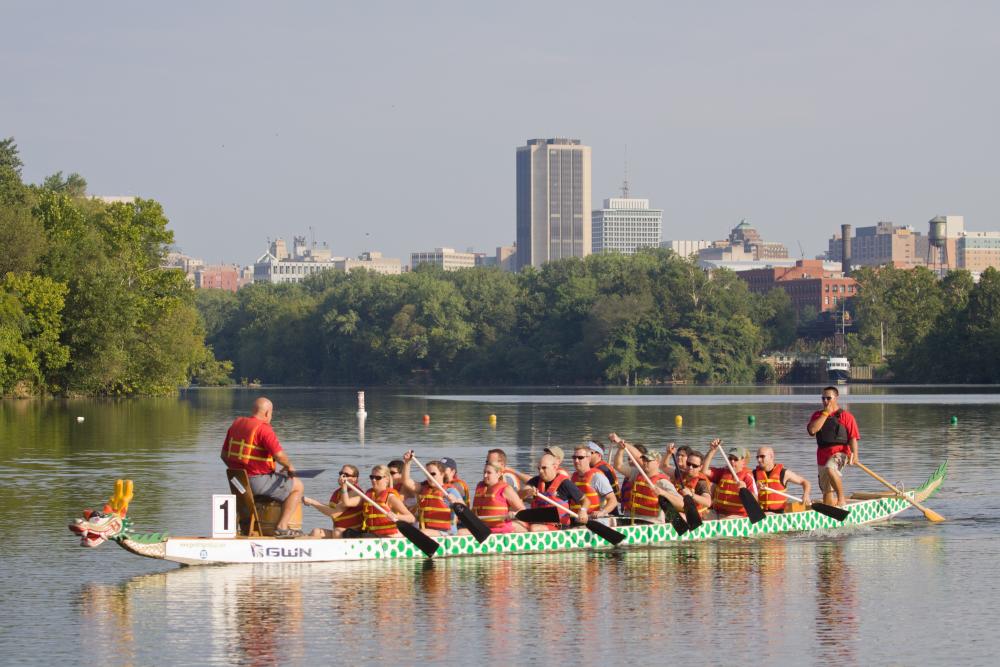 Richmond International Dragon Boat Festival 
Rocketts Landing
August 5, 2023
Led by the rhythmic beat of a drum, teams of 20 synchronized paddlers, one drummer and one steersperson race 500 meters up the river in 40-foot canoes rigged with decorative Chinese dragon heads and tails. For more information about this annual festival, click here.
Ashland Theatre 75th Anniversary
Ashland Theatre 
August 10, 2023, 10:00 AM - 7:00 PM
Join in on the celebration for The Ashland Theatre's 75th Anniversary! With an open house and 75¢ screenings of Looney Toons and Red River, celebrate this accomplishment all day long, as the theatre kicks off its new 1948 Movie Series. Get your tickets here. 

Filipino Festival 
Our Lady Of Lourdes Catholic Church 
August 13, 2023
Celebrate the richness of the Filipino culture in this event filled with food, folk dance and music. Be sure to try the pancit, lumpia, adobo, and halo-halo. Family friendly and foodie friendly. Get details.
Carytown Watermelon Festival 
Carytown 
August 13, 2023, 10:00 AM - 6:00 PM
It's Virginia's largest one-day festival, held on Richmond's eclectic "Mile of Style." This year's festival marks the event's 41st year, with 80+ musicians, 100+ exhibitors, a huge kids' play area, and lots and lots of watermelon to cool you down. Make your plans.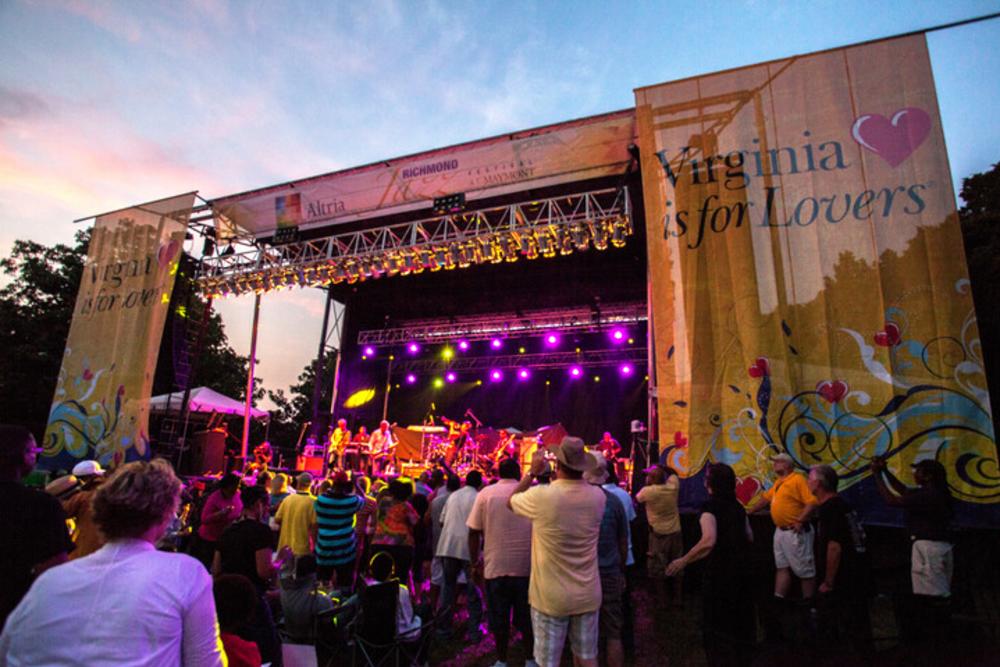 Richmond Jazz and Music Festival
Maymont 
August 12 - 13, 2023
After a hiatus, the east coast's premier music festival is back at Maymont! This year's festival is headlined by 10-time Grammy winner Chaka Khan, with 15+ other artists, food, and other various vendors. Learn all about this festival here.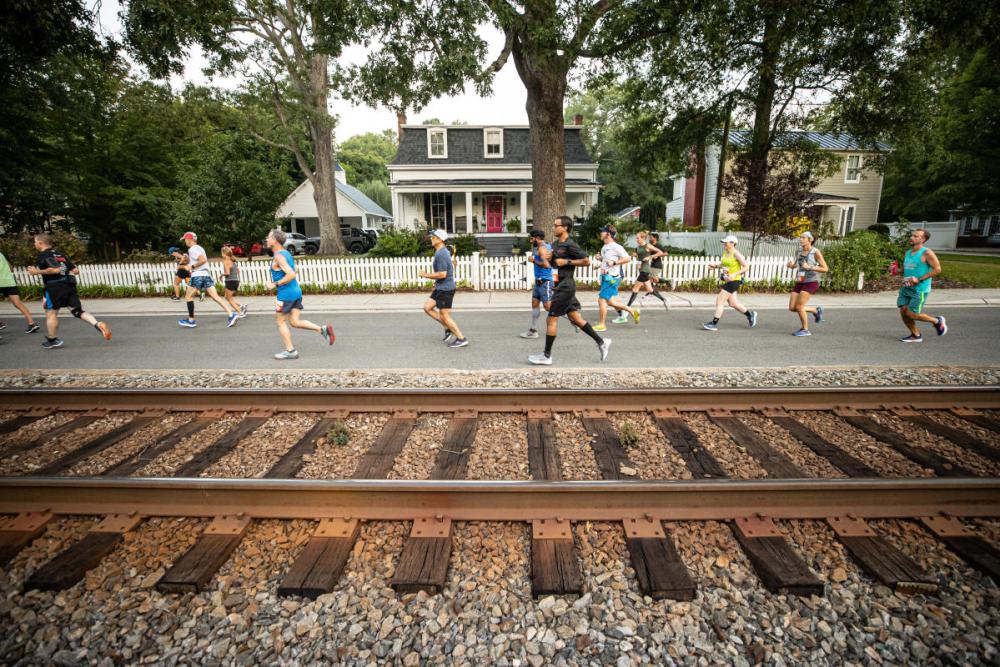 Ashland Half Marathon
Ashland Station, 112 North Railroad Avenue
August 26, 2023, 6:30 AM - 10:00 AM
If you've never been to Ashland, Virginia look no further than the Ashland Half Marathon to find yourself soaking in every ounce of the colorful town!  Sponsored by Sports Backers and the Richmond Road Runners Club, enjoy an escape to small-town Virginia and run 13.1 miles along rolling hills, picturesque fields, and maybe even a train or two. Sign up here.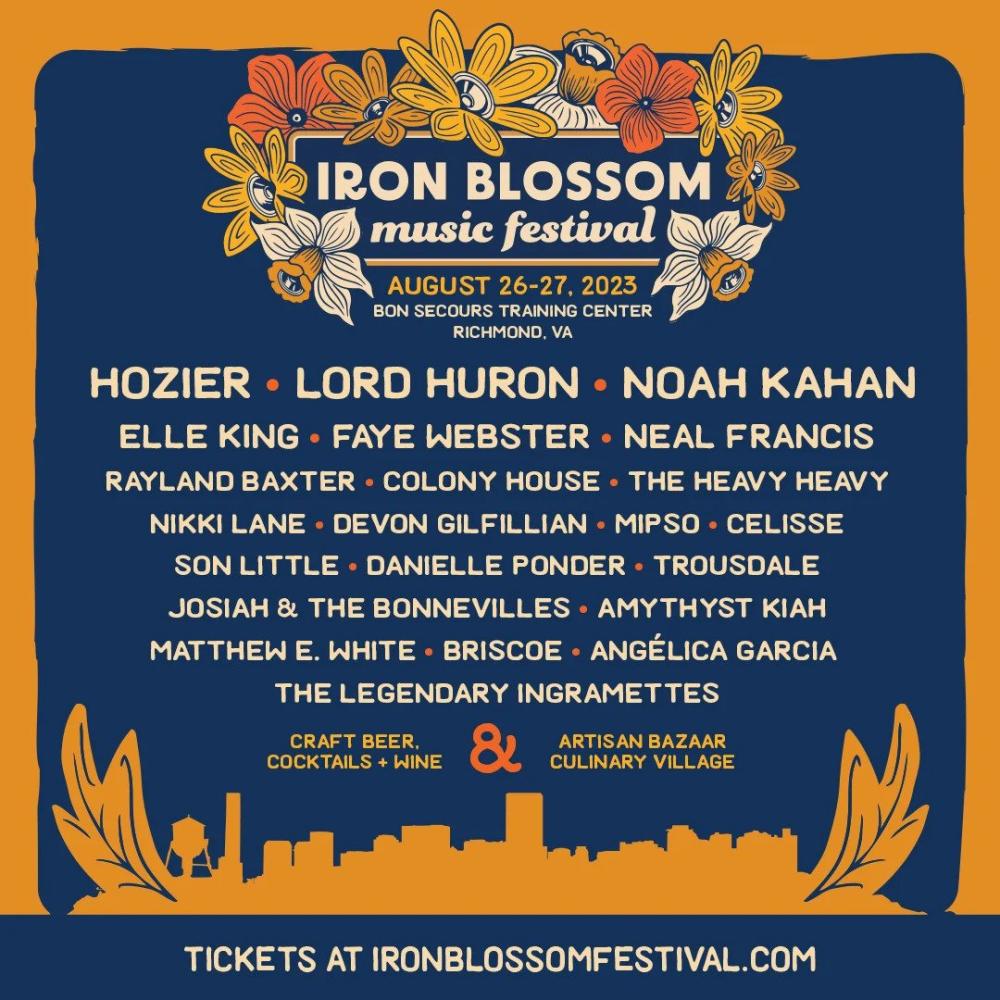 Iron Blossom Music Festival
Bon Secours Training Center
August 26 and 27, 2023
Hozier, Lord Huron, and Noah Kahan are coming to the Richmond Region as headliners for the Iron Blossom Music Festival! With a diverse range of musical genres, food, drinks, and more, this festival is one you don't want to miss. More information here.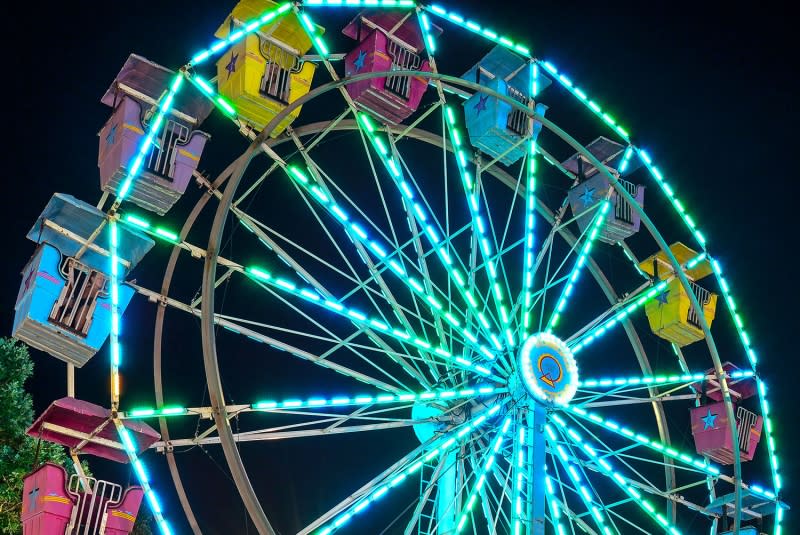 Chesterfield County Fair
Chesterfield County Fairgrounds
August 25 - September 2, 2023 
A sweet farewell to summer…head to the Chesterfield County Fair for wholesome fun with live music, carnival rides, a petting zoo, tasty fair food, a parade, and much more. Plus, be sure to check out their special events happening all week. See what's to come.
There's so much to explore in RVA! 
For even more things to do across the Richmond Region this summer, check out our regional events calendar.