Pass the sunscreen and fill up your calendar – because SO many events are planned for this summer in the Richmond Region! We've got music. We've got fireworks. We've got art festivals and culinary feasts. We've got events you won't find anywhere else on the planet. So turn off the TV, open the door and get yourself to RVA. It's party time, folks.

Kings Dominion Memorial Weekend Fireworks
Doswell, Virginia
May 28th - 30th, 2022
Summer starts with a bang – or actually, a lot of bangs, with world class fireworks at Kings Dominion all Memorial Day weekend. The whole park will be open, too, including Soak City. Fireworks start at 9 pm each night. Learn more.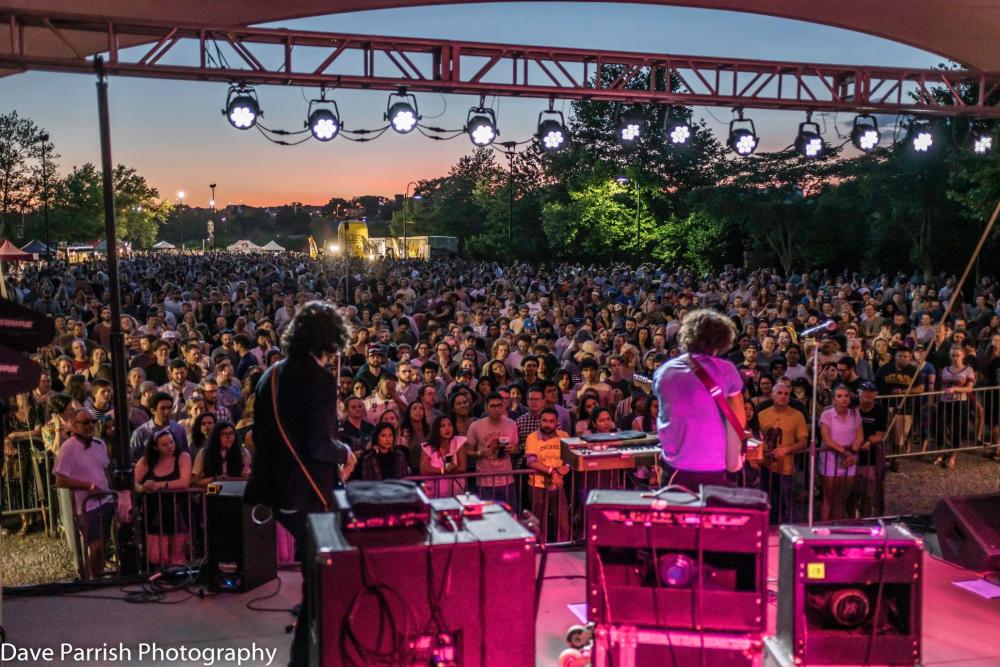 Friday Cheers
Brown's Island
Every Friday, May 27th - June 24th, 2022
Bring a blanket and head to downtown Richmond's riverfront every Friday in May and June for live music. As the longest running and largest event of its kind in Richmond, Friday Cheers showcases some of the nation's hottest touring bands and all-time regional favorites. See who's playing.
UNLOCKINGRVA: THE SILENT PARTY & BRUNCH ON THE PLAZA
Select Dates from May to October, 2022
UnlockingRVA highlights events and activities for visitors to enjoy year-round and returns this spring to host outdoor events including The Silent Party at 17th Street Market and Brunch on the Plaza at Kanawha Plaza. Click here to see their full schedule of events. (Photo Credit: @UnlockingRVA via Instagram)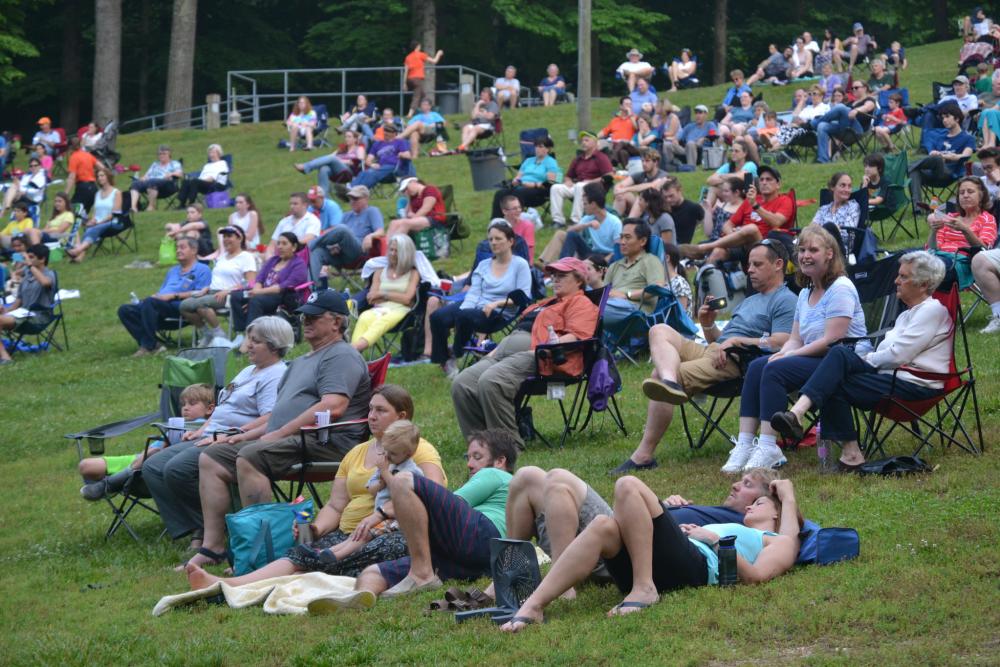 Pocahontas Premieres
Heritage Amphitheater at Pocahontas State Park
Select dates from May to September, 2022
Bring the family and some picnic chairs for concerts in Virginia's most visited park. This year's lineup includes beach music, the Richmond Symphony, groovin' British invasion tunes, bluegrass and some classic rock in October, too. See the lineup.
RICHMOND NIGHT MARKET
17th Street Market
2nd Saturdays from May to December, 2022
Support Richmond's small business and artist community at the Richmond Night Market. Browse handmade goods from local RVA vendors in the Artisan Village, plus enjoy food vendors, kids activities, live music, art and more. 
Virginia Pride's Endless Summer of Pride
Various Locations 
June 1st - September 24th, 2022
June 1st will kick-off what's expected to be the most coordinated series of observances of LGBTQ Pride Month the Richmond Region has ever seen. Events will include the MonGays at the Byrd Movie Series, Pride Month Happy Hour at Common House, Hardywood Brewery's annual "Love on Tap" event, launching the official "Tropic Like It's Hot" pride beer, and "Pride Night at the Diamond". Get all the details.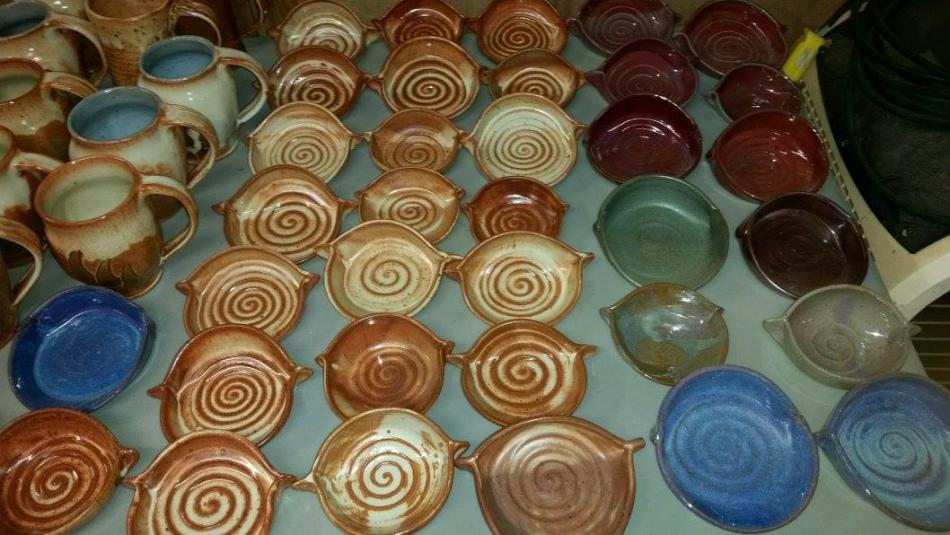 The RVA Clay Tour Throughout the Richmond Region
Various Locations
June 4th & 5th, 2022
Richmond is all about makers – and the RVA Clay Tour gives you a look at the works of more than 100 talented artisans, as they open their studios across the region. Get a map and details on the event.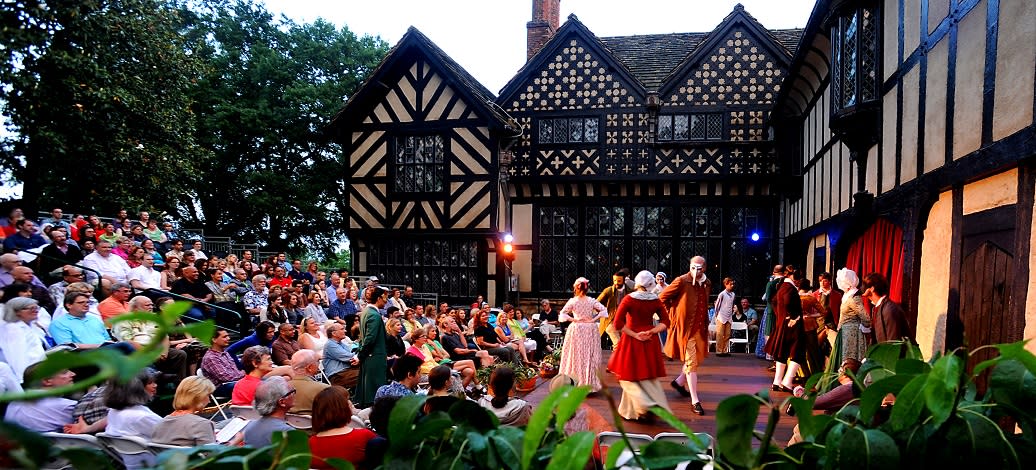 The 2022 Richmond Shakespeare Festival
Agecroft Hall
June 2nd - 26th & July 7th - 31st, 2022
Only in Richmond -- The Quill Theatre performs the Merry Wives of Windsor and She Stoops to Conquer this summer, in the courtyard of an authentic Tudor home. Agecroft Hall was built in the 16th century and brought over from Lancashire, England, brick by brick, in 1926. Tall wigs optional. Get ye some details.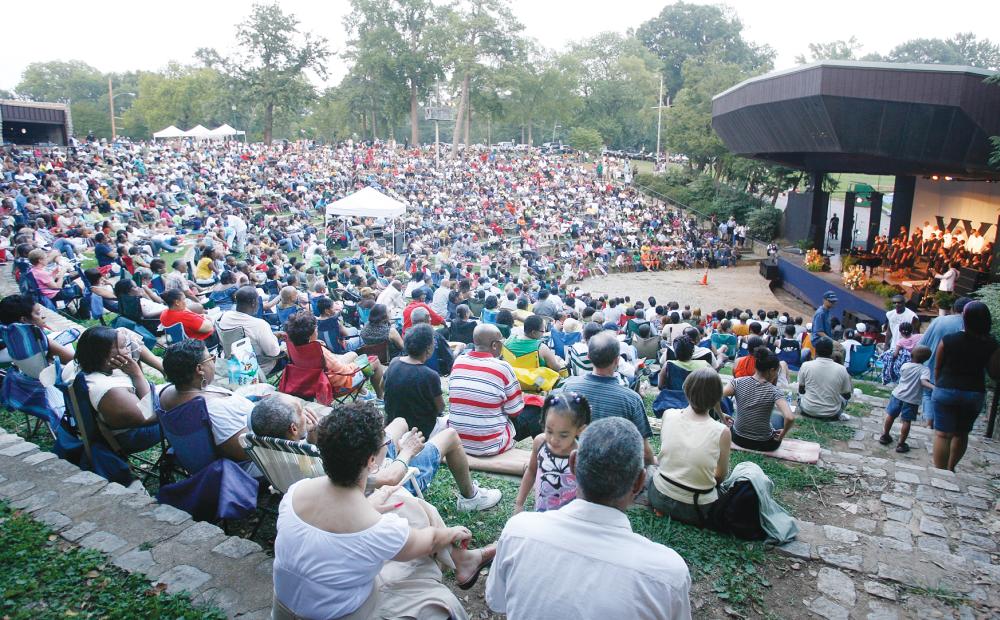 Dogwood Dell Festival of the Arts
Byrd Park, Richmond
Select Dates in June, July & August
It's all fun, and it's all free – this series in Richmond's Dogwood Dell includes everything from plays to concerts to dance performances. The full schedule of events is available online, click here to learn more.

Flowers After 5
Lewis Ginter Botanical Garden
Select Dates, May 19th - September 8th, 2022
Head to Richmond's prized botanical gardens on Thursday night to stroll through the gardens, listen to live music, and enjoy food and drinks. There's a new band every week. Bring a blanket or chair. Here's the schedule.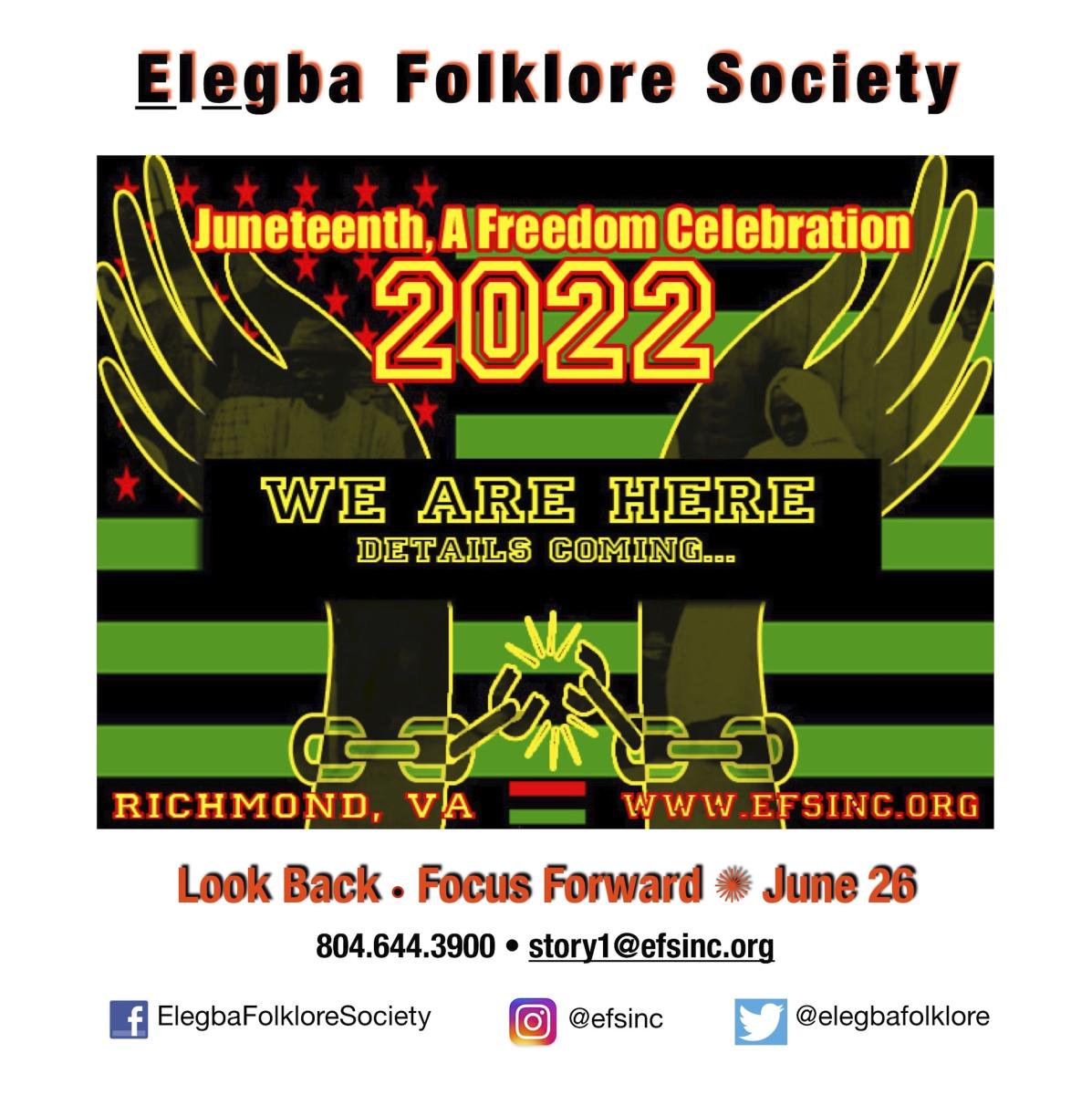 Juneteenth, A Freedom Celebration 2022
June 26th, 2022 
African Burial Ground, 1540 East Broad Street
The annual Juneteenth, A Freedom Celebration presented by Elegba Folklore Society returns June 26th. In its 26th year, attendees can engage in spirit-filled performances, sacred rituals, the Get Woke Youth Summit, the Freedom Market and much more. As an introduction to the celebration on June 26th, Elegba Folklore Society will also present the Torch Lit Night Walk Along the Trail of Enslaved Africans on June 11th. During this free program, interpreters will interweave the narratives of enslaved Africans with the historical record, characterizations of the day and music. Follow Elegba Folklore Society on social media and visit their website for additional event details. 
Ashland Strawberry Faire
Randolph-Macon College Campus
June 11th, 2022
The town of Ashland becomes filled with strawberry treats and more than 300 booths featuring food, antiques, arts and crafts, and kids' activities. Live music. Fresh air. A small, quaint town and strawberries. Need we say more? Get details.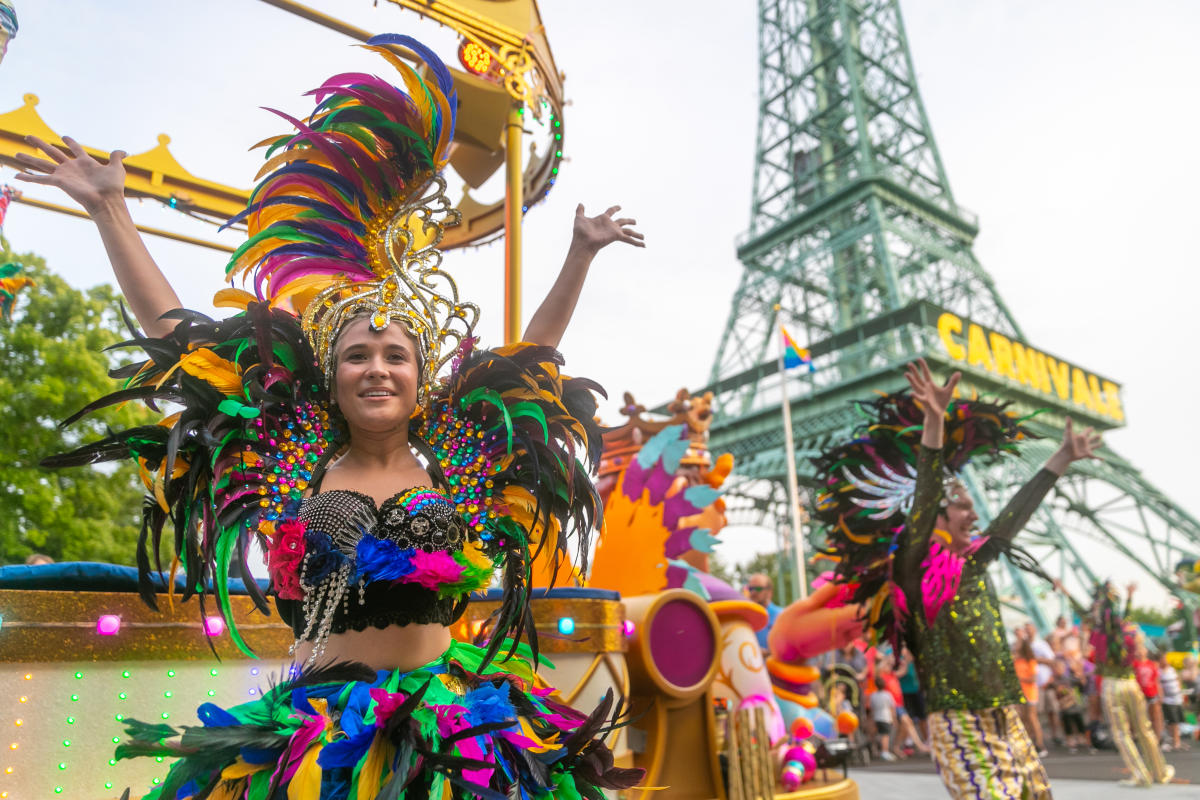 Grand Carnivale
Kings Dominion
June 25th - July 10th, 2022
Celebrate the sights, sounds, smells and tastes from cultures around the world including India, China, Italy, France and Germany. Join in the Spectacle of Color interactive light parade, and top off the night at the Carnivale Street Party. Learn more.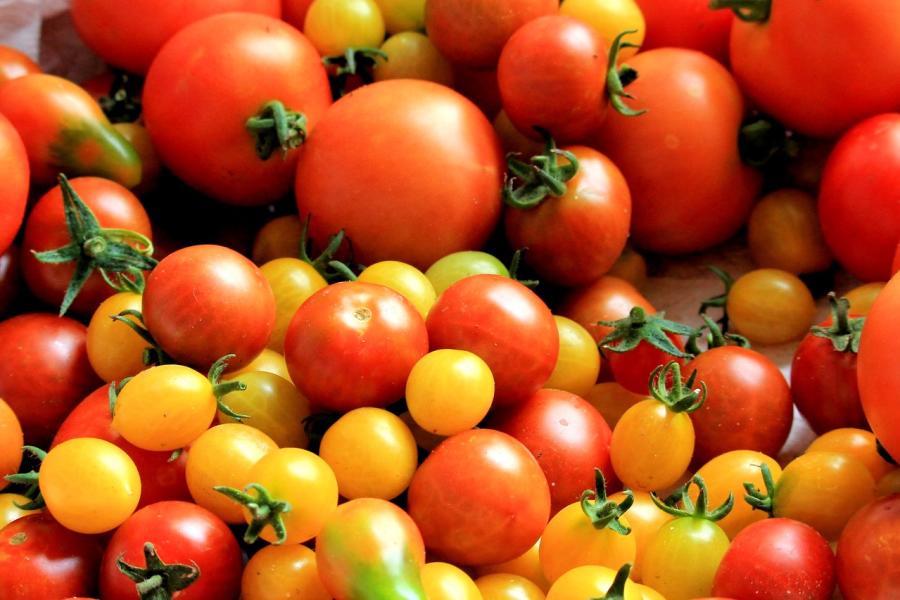 Hanover Tomato Festival 
Pole Green Park 
June 15th - July 16th, 2022
You say tomato, we say get to this festival. It's a free, outdoor, pet-and family-friendly event celebrating the most amazing tomatoes you'll ever taste. Hanover tomatoes are a treat you'll only find in this region. Join the party for live music, artisans, tomato dishes and more. Get the scoop.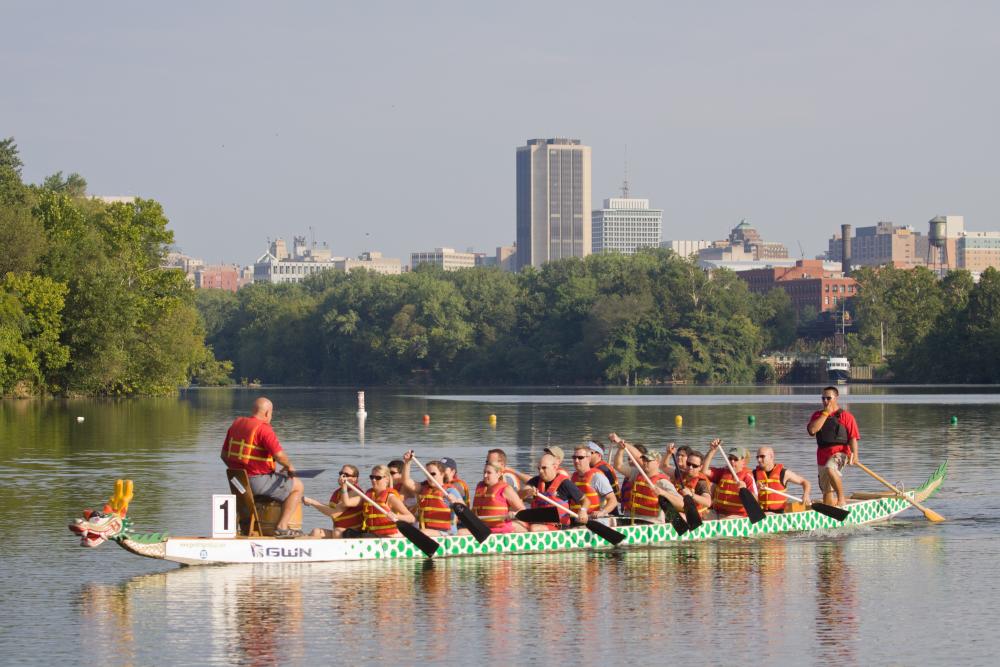 Richmond International Dragon Boat Festival 
Rocketts Landing
August 6th, 2022 
Led by the rhythmic beat of a drum, teams of 20 synchronized paddlers, one drummer and one steersperson race 500 meters up the river in 40-foot canoes rigged with decorative Chinese dragon heads and tails. For more information about this annual festival, click here.

Filipino Festival 
Our Lady Of Lourdes Catholic Church 
August 13th, 2022 
Celebrate the richness of the Filipino culture in this event filled with food, folk dance and music. Be sure to try the pancit, lumpia, adobo, and halo-halo. Family friendly and foodie friendly. Get details.
Carytown Watermelon Festival 
Carytown 
August 14th, 2022 
It's Virginia's largest one-day festival, held on Richmond's eclectic "Mile of Style." This year's festival marks the event's 40th year, with 80+ musicians, 100+ exhibitors, a huge kids' play area, and lots and lots of watermelon to cool you down. Make your plans.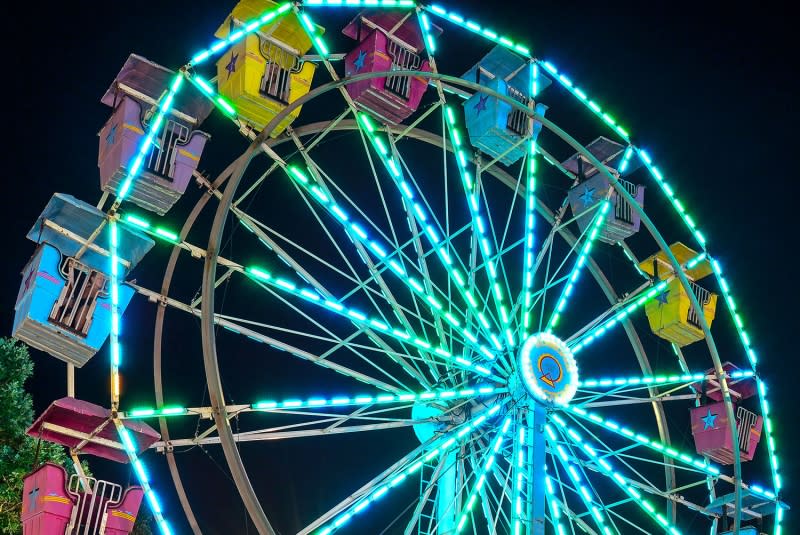 Chesterfield County Fair
Chesterfield County Fairgrounds
August 26th - September 3rd, 2022 
A sweet farewell to summer…head to the Chesterfield County Fair for wholesome fun, with live music, carnival rides, a petting zoo, tasty fair food, a parade, and much more. Plus, be sure to check out their special events happening all week. See what's to come.
We have a lot going on this summer! For even more things to do in RVA this summer or anytime, check out our Calendar of Events. See you soon!