What better place than Richmond, a city so full of our country's history, to celebrate our nation's independence! From historical happenings and family-friendly events to brewery bashes, baseball, and breathtaking fireworks displays, we're your destination for July 4th fun and festivities! Check out these awesome ways to spend your Fourth of July in RVA! 
Family-Friendly and/or Fireworks Events

What's better than watching baseball while eating peanuts and cracker jacks? How about all of that AND fireworks! Come out and root, root, root for the home team as the Richmond Flying Squirrels take on the Erie SeaWolves at The Diamond at 6:35 p.m. A perfect way to celebrate Independence Day in RVA with your family or friends while enjoying America's favorite pastime!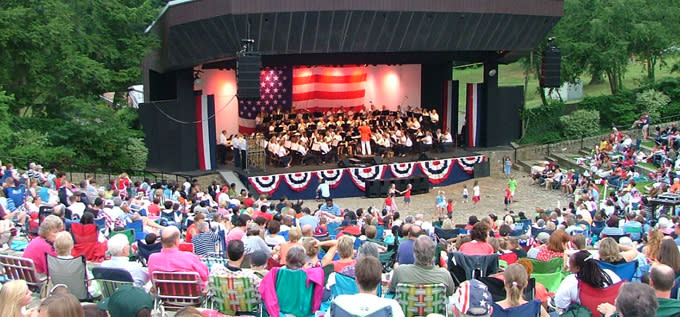 Pack a picnic, grab a blanket, and head over to Dogwood Dell to celebrate our nation's independence with a free night of music and fireworks! Here's the schedule for the night:
6:15 p.m. - City Dance Theatre
6:30 p.m. - Declaration of Independence
7 p.m. - Carillon Bell Concert
7:30 p.m. - Richmond Concert Band
Dark - Fireworks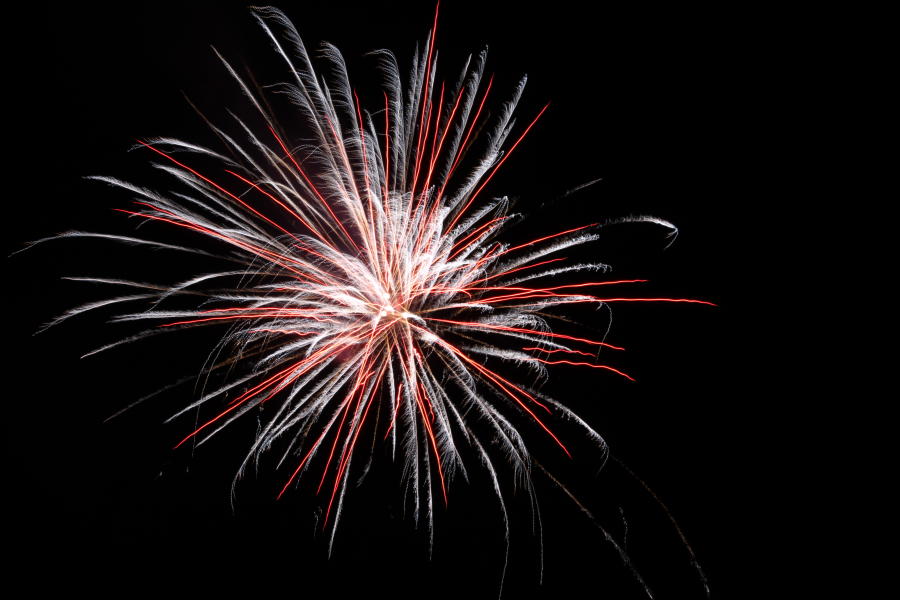 Celebrate the festive occasion with a spectacular fireworks display at dark! This event, held at the Chesterfield County Fairgrounds (across from L.C. Bird High School), includes an activity area for children, food vendors and special entertainment. Admission is free, but you can help out a worthy cause by donating non-perishable food items at the entrance gates. Gates open at 5 p.m. and the fireworks begin at dark. Bring a blanket or lawn chairs and enjoy an evening that's fun for everyone!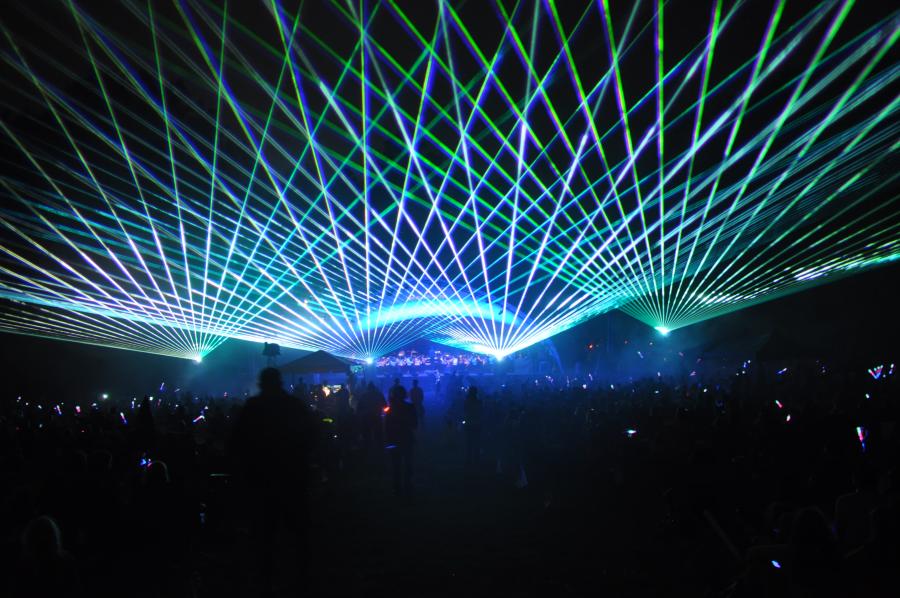 Head to Henrico County for a spectacular evening celebrating independence and honoring America's veterans. Wear your red, white and blue and enjoy the holiday at the park with food trucks, patriotic activities for the whole family, and a performance by the Richmond Symphony with a laser light show finale. Guests are encouraged to arrive early and bring a blanket or chair to enjoy the entertainment. Gates open at 4:00 p.m. Free admission.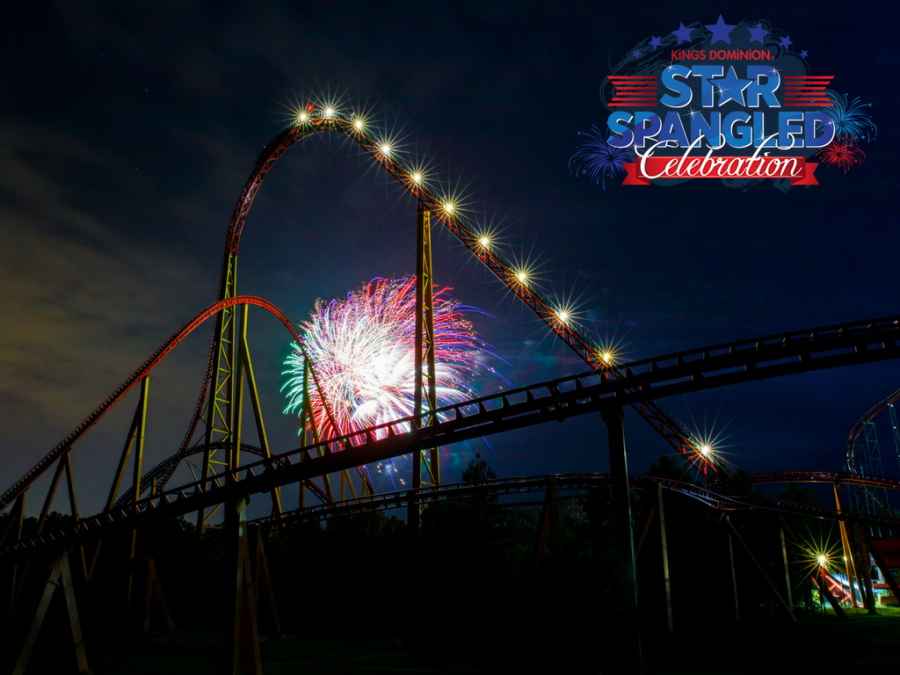 Kings Dominion will be decked out in red, white, and blue this Independence Day! Celebrate all weekend long with energetic performances from local military bands and dazzling extended firework shows each evening, plus all of your favorite rides. Kings Dominion is also honoring service members by offering FREE admission to the park for active and retired military as well as veterans with honorable or medical discharge.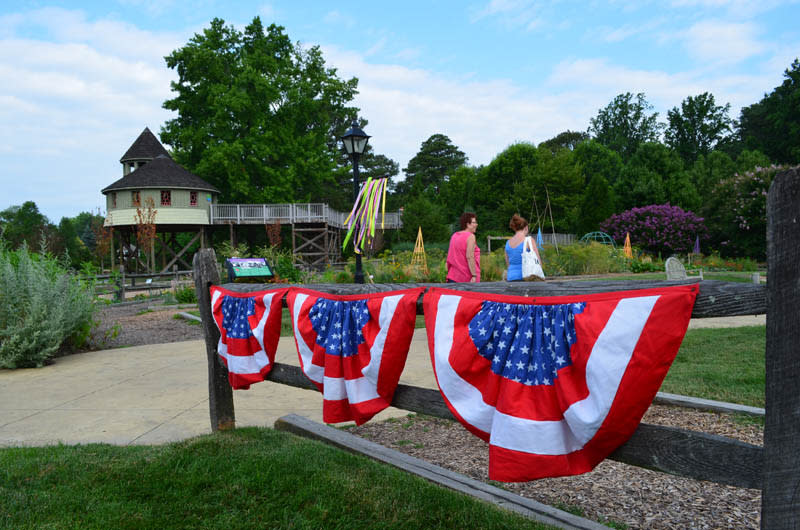 CarMax Free Fourth of July
Lewis Ginter Botanical Garden
July 4, 2017, 9:00 a.m. - 5:00 p.m.
Celebrate your Fourth of July with FREE entry into Lewis Ginter Botanical Garden, thanks to the generosity of CarMax! Show off your red, white, and blue pride and decorate your wagons and strollers for a parade in the Children's Garden. Enjoy the beautiful gardens, Butterflies LIVE! and Wild Art a Journey Off-Canvas exhibits. Listen to live music by the Happy Lucky Combo. The kids can cool off in WaterPlay. There will be water stations at key locations, food for purchase at the Garden Café, and the library will be open from 10 a.m.- 4 p.m. as a place to take a break from the fun and sun!
 
What do apple pie and dressed up dogs have in common? You'll find them both at the annual old-fashioned Ashland Fourth of July Celebration! Come out for the parade at 11:00 a.m. then stick around to partake in an apple pie contest, most patriotic pet contest, plus other food, games, and music by the Hanover Concert Band!
July 4th Events at Bars, Breweries, or Restaurants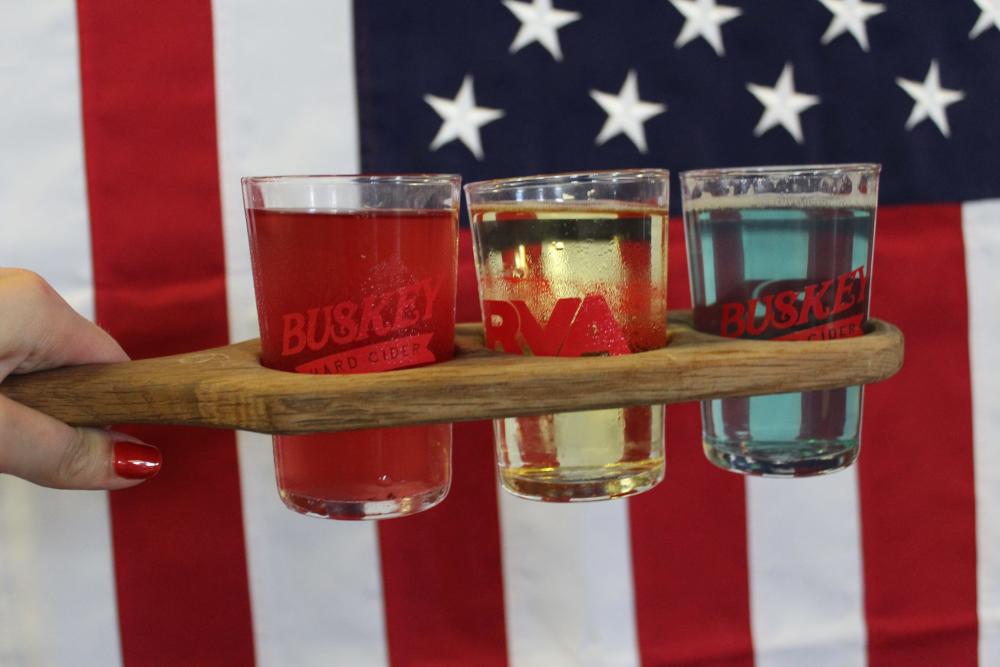 Red, White, and Blue flights will be served at Buskey Cider in Scott's Addition throughout Independence Day Weekend! They'll end the celebration on July 4th with a view of the fireworks at The Diamond. As an extra bonus, they'll be offering FREE hot dogs on Sunday, Monday, and Tuesday!
 

July 4th on Q Rooftop
Quirk Hotel
July 4, 2017, 5:00 p.m. - 12:00 a.m.
Celebrate this 4th of July with boozy snow cones and BBQ on the Q Rooftop at Quirk Hotel! Oh, and did we mention the incredible rooftop views?! No reservations. First come first serve, but if you have to wait, it's totally worth it!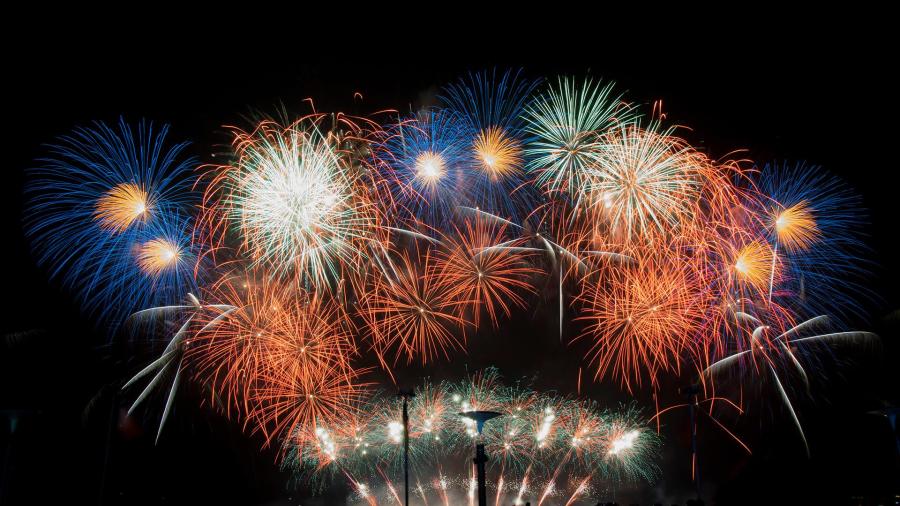 Join the brewmasters at Hardywood to celebrate our nation's birthday with some quality craft brews! Starting at 2 p.m., enjoy live music, great eats from a variety of favorite gourmet food trucks, and tons of delicious draft and canned beer, culminating in 4th of July fireworks over The Diamond. There will even be a bounce house for the kiddos from 2-8 p.m. so there's fun for everyone! Open to all ages, but don't forget your IDs if you want to drink their awesome beer.
 
Head to Isley Brewing Company for a backyard cookout with Jus Cuk'n BBQ, games, Isley craft beer, and of course, a perfect view of the fireworks at The Diamond! Guests are encouraged to bring their own lawn chairs.
 

Fireworks and cupcakes?! Yes please! Head to The HofGarden for patriotic and German-themed alcohol-infused cupcakes from Lush Cupcakes, paired with the perfect rooftop location for viewing fireworks from The Diamond.
 

The Veil Brewing Co. will be open special hours on the Fourth of July from noon to 6 p.m. They will be releasing 4x different cans in honor of America. 4x brands that have never been released before. Intergalactic Tacos will be on-site slinging yummy tacos, too!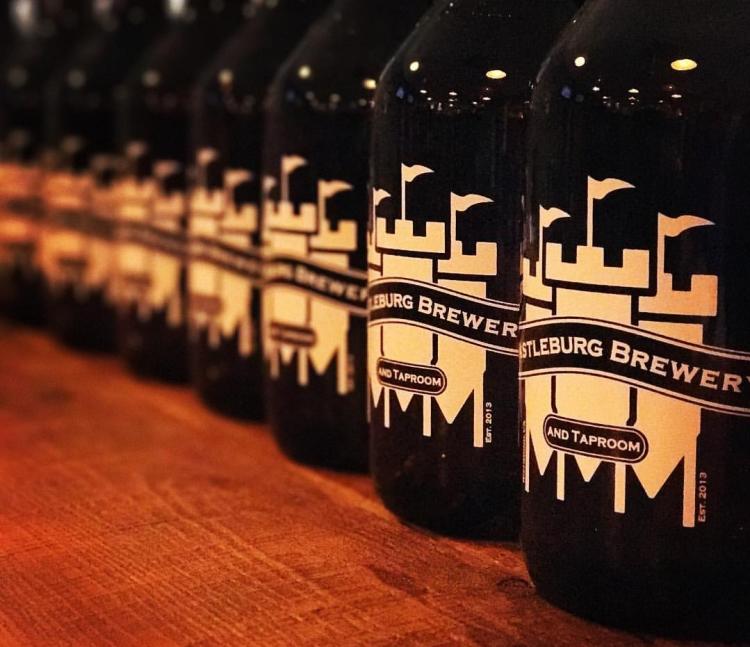 July 4th at Castleburg Brewery
Castleburg Brewery and Taproom
July 4, 2017, 1:00 - 9:00 p.m.
Castleburg Brewery isn't normally open on Tuesdays, but the Fourth of July is obviously an important occasion that needs to be celebrated, so they will be OPEN on Tuesday, July 4th! They will even be serving up your Red, White & Blue in BEER! Red - Rustication Red. White - Watchman's Witbier. Blue - GrandHall of Blueberries on Castleburg Cream Ale. These brews will be served as half pours, at a special price. Free hot dogs while supplies last! Stay to watch the fireworks from the Diamond!


4th of July Brunch
Strawberry Street Cafe
July 4, 2017, 10:00 a.m. - 3:00 p.m.
Holiday brunch? Don't mind if we do! Head to Strawberry Street Cafe in the lovely Fan District for a special 4th of July Brunch featuring the famous bathtub salad bar, eggs made to order, sweet treats, Bloody Mary's, mimosas, and more!
 
Historical Events
Whether you're a history buff or simply a lover of all things patriotic, there is no place like Richmond to immerse yourself in the rich history of our great nation. Here are some events to truly get you into the American spirit!

Celebrate America's birthday with a reenactment at St. John's Church in the historic Church Hill neighborhood! Venture back through time to March 1775 and watch history come alive at the original location of the Second Virginia Convention. Hear Patrick Henry's immortal "Give me liberty or give me death!" speech and enjoy a special reading of The Declaration of Independence just for the 4th of July! The event is free and open to the public, but you may reserve a seat in advance to guarantee your spot at the forefront of history!
Morning reenactment 10:45 a.m.  – 12:15 p.m.
Afternoon reenactment 1:00 – 2:30 p.m.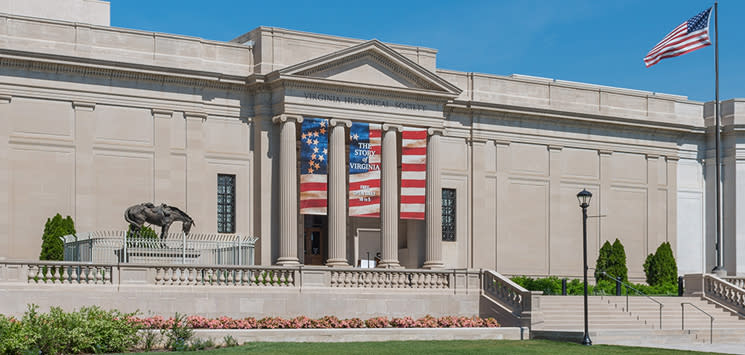 Independence Day Celebration
Virginia Historical Society
July 4, 2017, 9:00 a.m. - 5:00 p.m.
In celebration of the 241st anniversary of American independence, the Virginia Historical Society will host a full day of patriotic festivities (with extended hours, 9:00 a.m. to 5:00 p.m.), including a large-scale citizenship naturalization ceremony, the opening of a new exhibition about George Washington, a community concert with the John Marshall High School Alumni Band, and much more! Plus it's free!
Check back soon for more updates!