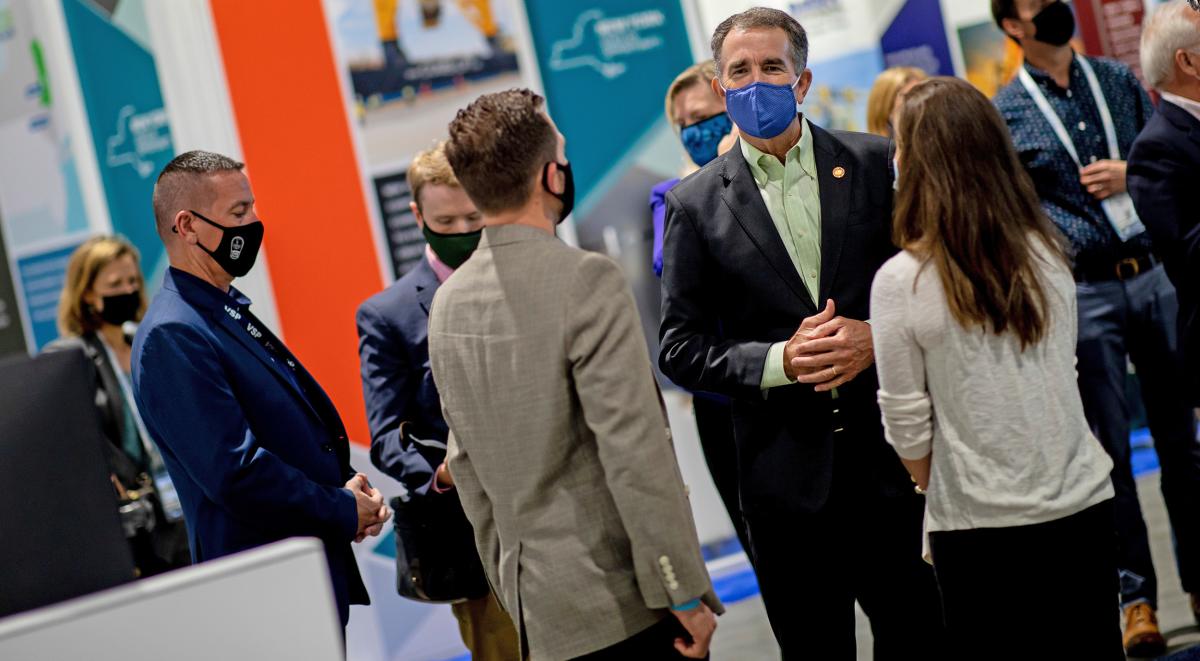 As meeting planners and leaders continue to monitor the COVID-19 Delta variant, research compiled by the U.S. Travel Association and the Meetings Mean Business coalition suggests some good news for in-person events: Professional meetings and events are safer than an average trip to the grocery store.
The report – compiled as part of the Let's Meet There campaign – points to the safety of in-person events and air travel when proper safety mitigation strategies are put into place.
According to an Ohio State University study, professional business meetings and events have the advantage of being structured and well-organized large gatherings put together by professional meeting planners and are held in controlled environments where mitigation factors can be enforced to protect the health and safety of participants.
Mitigation strategies include:
Mask wearing
Physical distancing
Disinfecting surfaces
Proper ventilation and airflow
Symptom screening
High vaccination rates of attendees and organizers
Scientific modeling by the Exhibitions and Conferences Alliance and Epistemix shows that in-person professional meetings and events pose a near-zero (0.001%) risk of COVID-19 transmission to attendees—even for large events
Modeling from Epistemix also found that events have not been shown to be a major driver of case counts largely due to exhibitors and attendees at in-person events typically having higher vaccination rates than the overall population.
Traveling to an event via airplane is safe as well, according to a July 2021 study by the Mayo Clinic. Researchers found the risk of a person becoming infected with COVID-19 boarding a flight from the U.K. to the U.S. is 1 out of 10,000.
In-person meetings are happening with safety measures in place. The Richmond Region recently hosted two large in-person gatherings – you can check out some of our takeaways here.