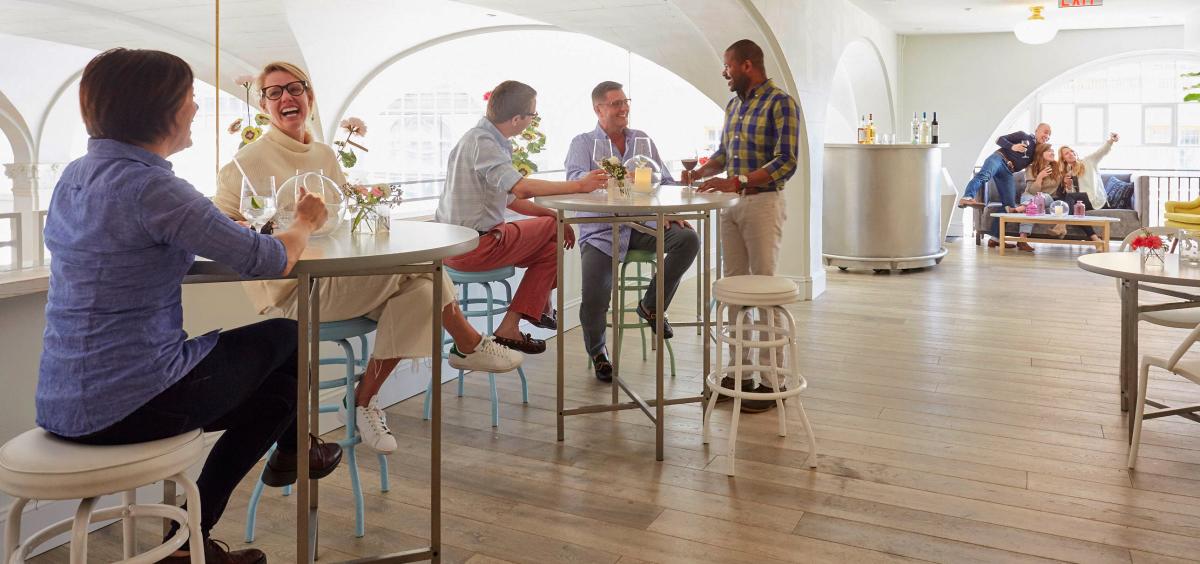 Fans of networking in hotel lobbies and dining with colleagues at a local restaurant after a day of conference sessions have something to look forward to: According to new research, a majority of meeting planners intend to produce in-person meetings in the first half of 2022.
A recent Northstar/Cvent Meetings Industry PULSE Survey of 668 respondents reveals meeting planners believe recent impacts of the Omicron variant on the meetings industry are temporary. 80% of planners intend to organize an in-person meeting during the first six months of the year.
The sentiment aligns with the attitudes of consumers who are eager to return to in-person meetings too. A new survey by tech company Vacayz, says that 72% of people prefer in-person conferences.
"The research aligns with the feedback we've been hearing from clients as well," said Lauran Peoples, Director of Sales Marketing & Business Development at Richmond Region Tourism. "Event organizers are eager to find innovative and safe solutions to conducting meetings in-person or through hybrid formats to help attendees with rich engagement and connection opportunities."
An Ohio State University study from 2021 points to the safety of in-person events. According to researchers, professional business meetings and events have the advantage of being structured and well-organized large gatherings put together by professional meeting planners, and are held in controlled environments where mitigation factors can be enforced to protect the health and safety of participants.
While planners and people are excited for in-person meetings, safety precautions continue to be top of mind. Richmond Region Tourism's team is helping planners communicate and plan for:
Mask wearing

Physical distancing

Disinfecting surfaces

Proper ventilation and airflow

Symptom screening
For more information about safe meeting opportunities in the Richmond Region, please email sales@visitrichmond.com.