Planners, get ready to enRICH your meetings and events when you choose Richmond, VA — a destination named one of the country's "Top 25 Convention Cities." Uncover the many reasons to meet your way in RVA.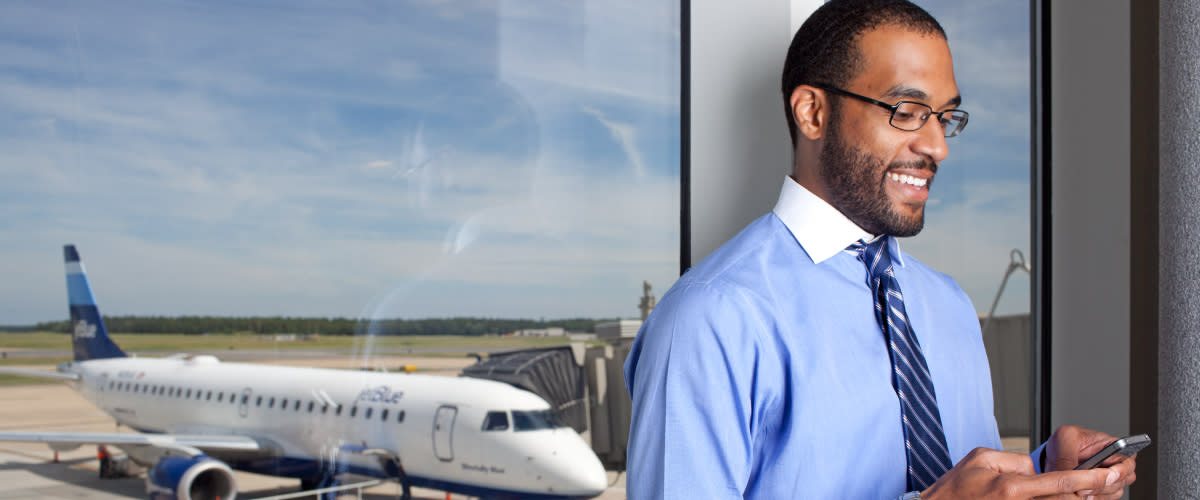 The Richmond region is located within a day's drive of half the U.S. population. Only two hours from Washington, D.C., it is accessible from Interstates 95 and 64.
Thanks to our central location, three Amtrak stations and through Richmond International Airport (RIC), it's easy to get here. Located just eight miles from Downtown and with more than 200 daily nonstop flights, our airport is the second most efficient airport in the U.S. and Canada for its size group. RIC is also the first and only airport in the Commonwealth to earn GBAC STAR accreditation.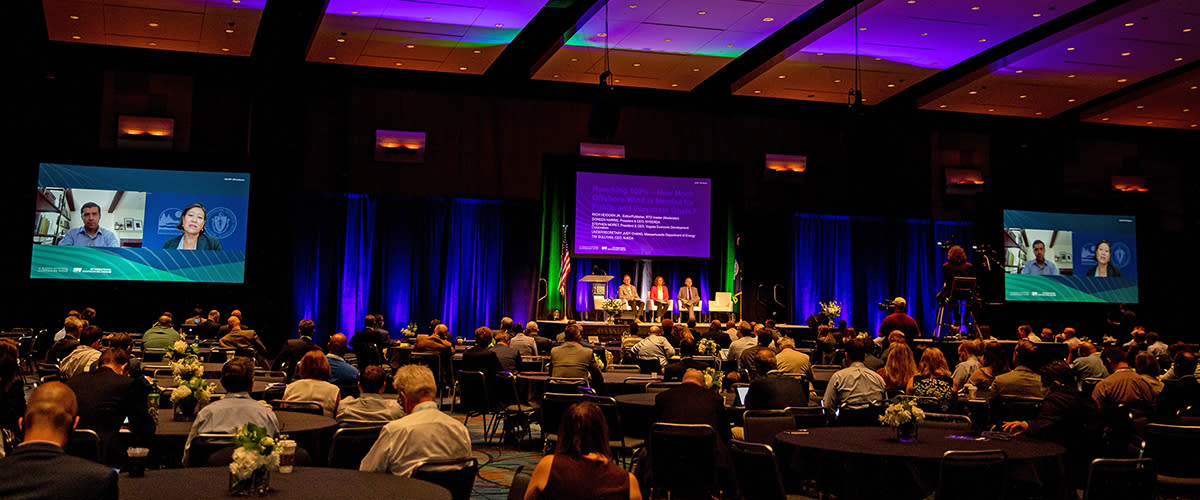 Revamped and ready to host, the state-of-the-art Greater Richmond Convention Center (GRCC) is Virginia's largest exposition and meeting facility. Whether it's large or small, simple or multi-faceted, the 700,000-square-foot multi-purpose complex offers event planners unprecedented flexibility and affordability to create a unique meeting experience. So, why settle for good when you can meet great at the Greater Richmond Convention Center?
Convention Center Highlights
178,158 square feet of contiguous exhibit space
80,000 square feet of meeting, office and pre-function space
A 30,500-square-foot Grand Ballroom
36 meeting rooms ideal for breakouts
A 258 seat amphitheater with a built-in hardwood stage and A/V equipment
On-site business center, Cyber Café and Visitors Center
2021 GBAC STAR Facility Accreditation
Reader's Choice Award - Convention South
TripAdvisor Certificate of Excellence
Spectra Venues Prime Site Award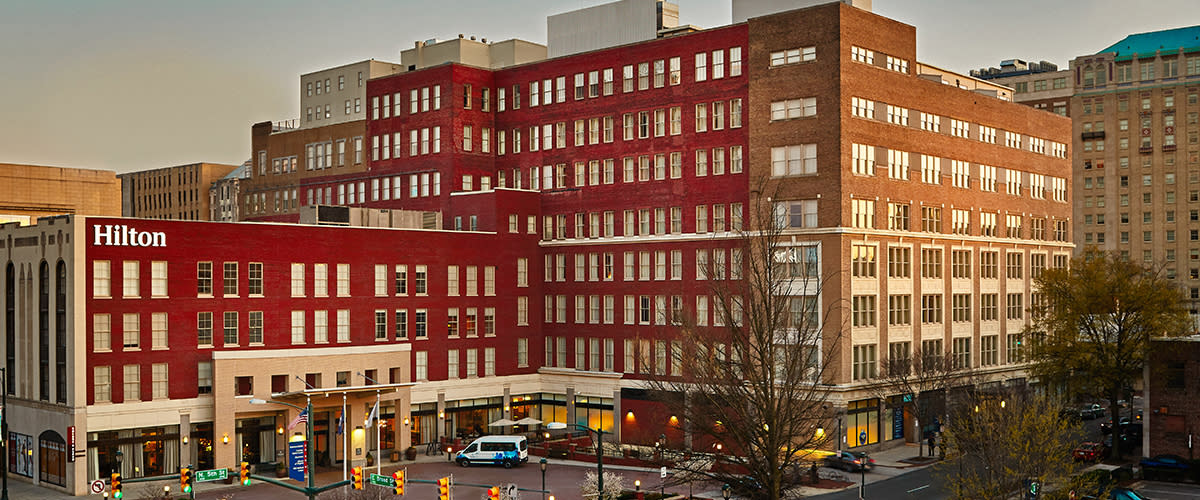 RVA has just the right hotel accommodations for your meeting or event group — some of which are in the heart of Downtown Richmond and within walking distance of the Greater Richmond Convention Center. To name a couple, the newly renovated, 410-room Richmond Marriott Hotel is adjacent to GRCC and offers 27,00 square feet of event space and 27 meeting rooms. The Hilton Richmond Downtown hotel is right across the street from GRCC and features 250 guestrooms, 15,000 square feet of event space and eight meeting rooms. Mix in plenty more options, and attendees can conveniently experience all that RVA has to offer for meetings and events.
Many of the Downtown hotel properties offer fresh new spaces in convenient locations near everything that your attendees will want to see, do, meet and explore — and, with 18,000 hotel rooms throughout the area, the Richmond Region has many varied accommodations in a range of budget-friendly prices as well.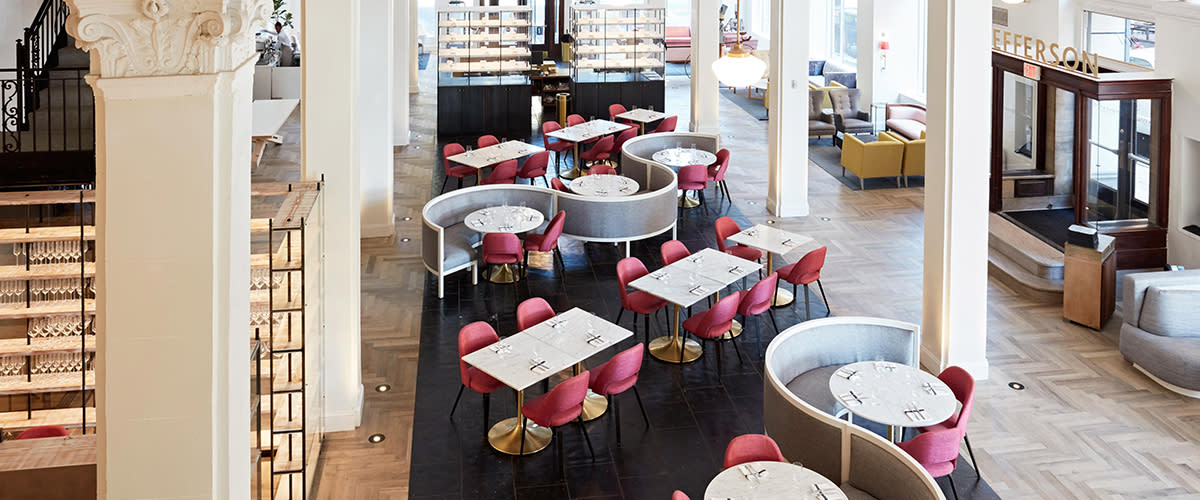 Whatever the meeting or event size, type and style, RVA has many unique venues for your offsite events. Choose from large-scale corporate facilities, versatile meeting spaces for smaller retreats or receptions, eclectic venues with stunning views and so much more. Event venues in the Richmond region offer spacious accommodations for productive meetings and can double as attractions of historic value with modern amenities.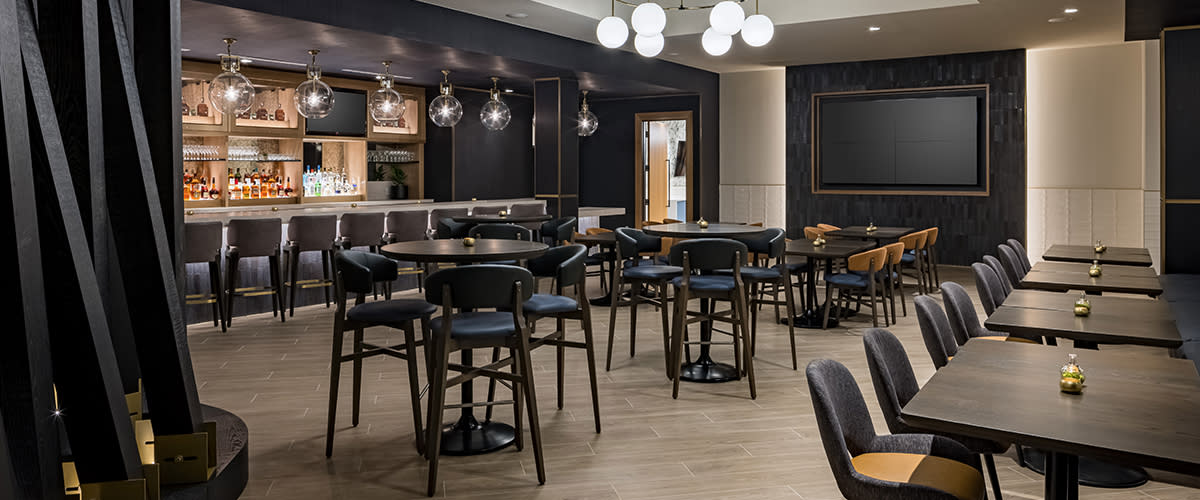 From extensive hotel renovations and convention center upgrades in Downtown to exciting new developments, RVA never stops evolving and keeps getting better for meetings and events.
In 2020, the Greater Richmond Convention Center undertook a broad array of cosmetic and aesthetic improvements with enhancements including new LED lighting, monitors, digital signage and a digital sound system, as well as new tile, accents and paint scheme. The convention center is also Virginia Green certified, making their meeting spaces and operations even more sustainable. Completed in December 2020, the Richmond Marriott Hotel's multimillion-dollar renovation modernized the 413-room hotel, adjacent to GRCC with newly renovated guest rooms and a luxurious lobby offering destination dining.
Downtown Richmond hotels sit steps away from monthly art walks, galleries, shops and restaurants — including chic boutiques like the Quirk Hotel, one of Condé Nast Traveler's "Best New Hotels in the World." Learn more about what's new and next for meetings and events in Richmond.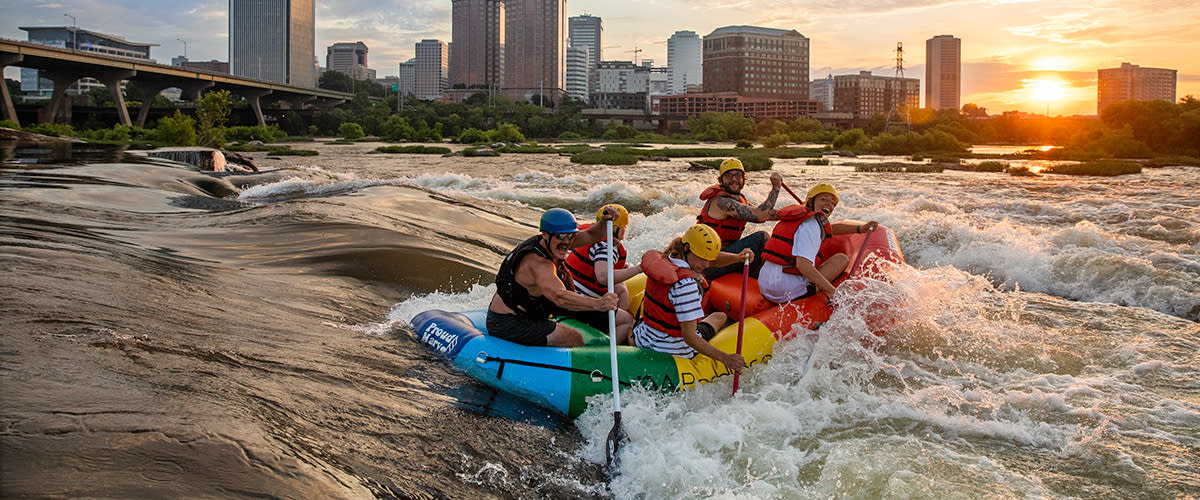 When you meet in RVA, the variety of things to do, see and explore is abundant. Groups can enjoy the endless options for entertainment, arts and culture — from theaters and museums to music venues and incredible public mural art — along with a myriad of attractions and the only class III & IV urban rapids in the entire nation. Experience group activities, team-building opportunities and open-air adventures along RVA's exciting tours and trails, with access to outdoor recreation such as the James River Park System, Pocahontas State Park and the Virginia Capital Bike Trail.

There are more than 900 reasons for attendees to dine in Richmond — and they all bring something unique and delicious to the table. Richmond has become a center for dining innovation, with award-winning chefs serving up some of the best farm-to-table dishes that have received national recognition. Dine with the best of the best at Lehja, Sub Rosa Bakery, Mama J's Kitchen, L'Opossum, Peter Chang, or Brenner Pass – all James Beard Award nominated restaurants serving up unforgettable experiences. Here, creativity comes by the plateful — and the choices range from awesome food truck fare to white tablecloth chophouses to tasting tours for every craving.
Wineries, Distilleries & Breweries
Local breweries have racked up numerous awards since the craft beer and cider scene has exploded in RVA. There are about 40 craft brewery destinations. Their beers have put Richmond on the world map for beer lovers, along with urban cideries, a meadery, distilleries and signature cocktail bars just waiting to serve up local libations for attendees to enjoy some post-meeting downtime.
Groups can hit the Richmond Beer Trail and experience why Vinepair named RVA the #1 craft beer destination in the world. Learn more about the creative beverages and unique tasting tours found in Richmond.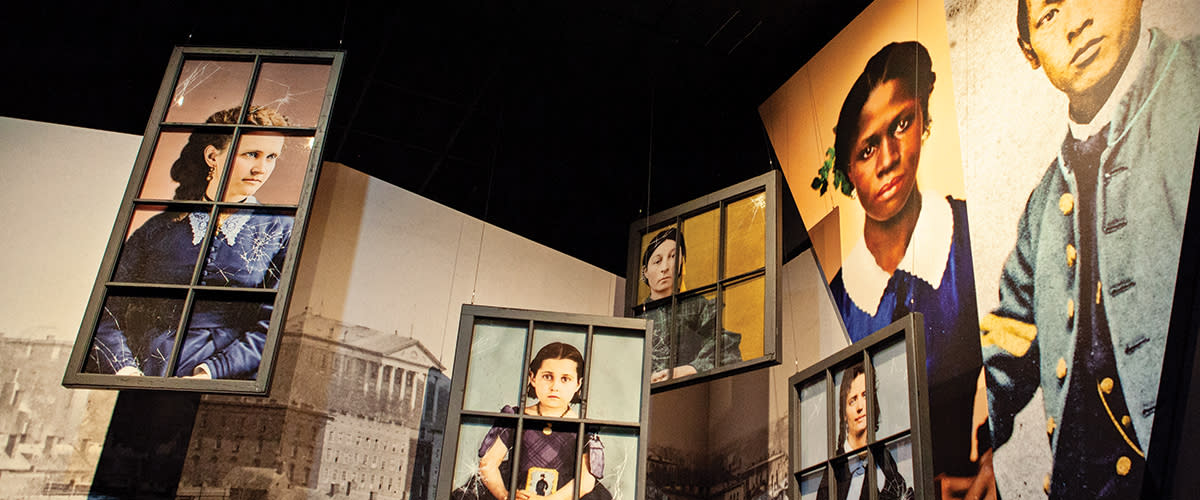 The events that shaped America are all part of the experience of meeting in the Richmond region. From the minute your attendees arrive, they will feel it, see it and be able to explore it. Lined by centuries-old buildings, the streets are paved in cobblestone, and country roads are dotted with historic markers. EnRICH your meeting and events with the historic depth found in RVA and how our evolution has inspired change as a city and as a country.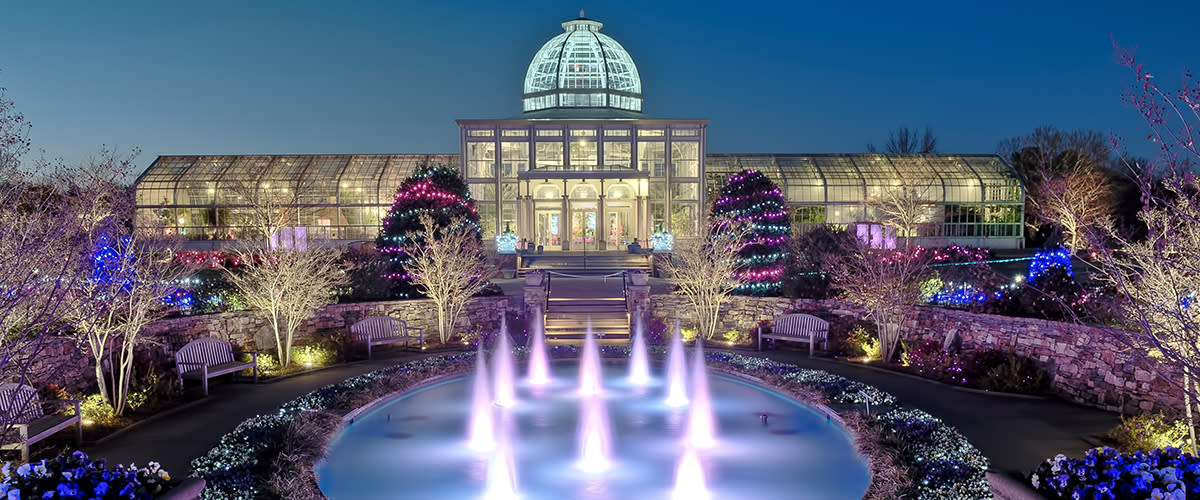 Whatever time of year you plan to bring your meeting to Richmond, your attendees are in luck. The Richmond region has events going on year-round, ranging from concerts (some of which are free and outdoors), major sporting events, arts events, eclectic festivals and more. Finding local event options is easy … it's choosing which of the many Richmond experiences to do that's hard.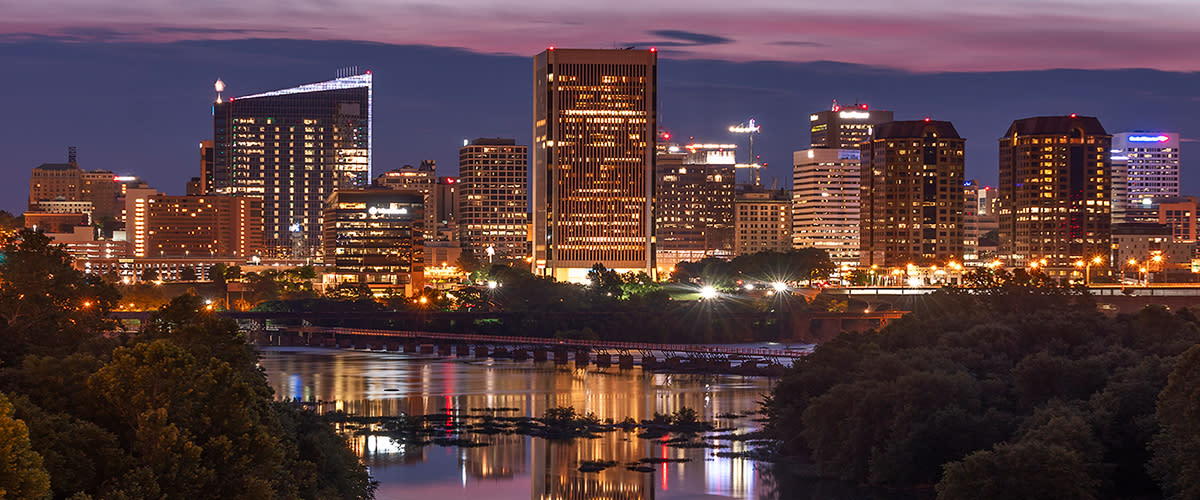 Our expert team at Richmond Region Tourism will help you with every aspect of your convention, meeting or event — from attendance building to providing custom services to finding volunteers for added support.
We can provide you with valuable resources, such as our Meeting Professional Guide, planning tools and services, all while weaving authentic Richmond experiences into your meeting that enhance the attendee experience and exceed expectations!
Don't Just Take Our Word For It ...
One of the "Top 25 Convention Cities - MeetingSource
"America's Top State for Business, 2021" - CNBC
One of "The 50 Best Places to Travel in 2021" - Travel + Leisure
One of "America's Most Historic Towns & Cities" - MSN
To learn more about the Richmond Region or how we can help plan your next convention, contact us at sales@VisitRichmondVA.com