Flowing through the heart of the Richmond Region, the James River is an outdoor-lover's playground, offering a variety of activities for all to enjoy. Ready for a thrilling ride on the rapids? Or, looking to beat the heat with a refreshing swim? Your next adventure on the James River is calling!
Plan a visit and see why the James River was ranked top 3 in USA Today's 2022 10Best Reader's Choice Awards for "Best Urban Kayaking Spot." Check out this mini guide on how to rock the river, starting with the annual Dominion Energy Riverrock.
Dominion Energy Riverrock: May 20th - 22nd, 2022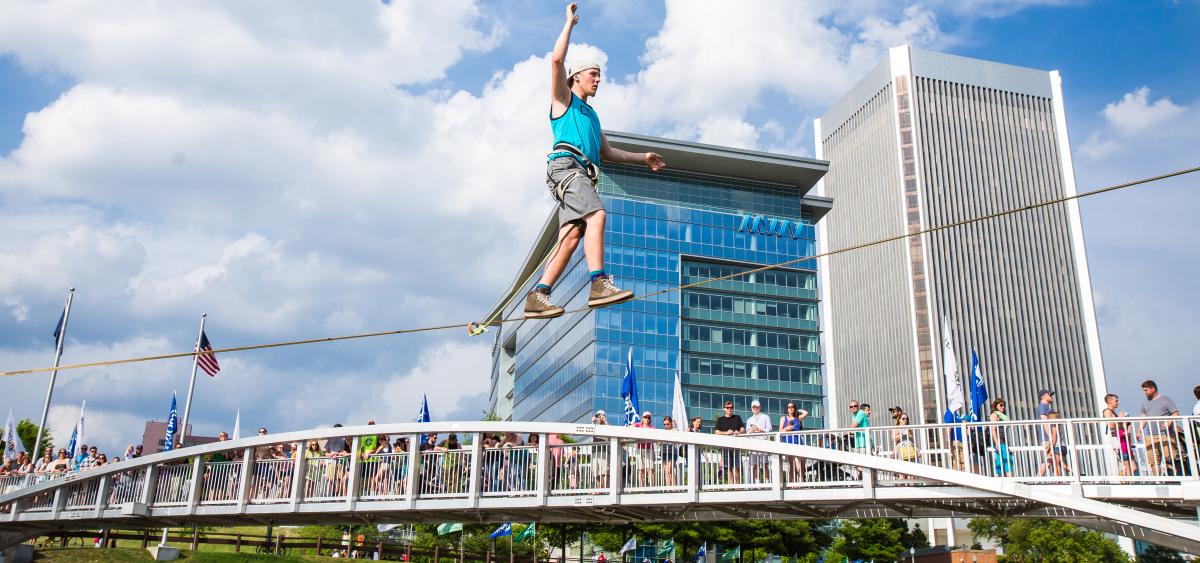 Gear up for Dominion Energy Riverrock, the nation's premiere outdoor sports and music festival! This multi-day festival is a celebration of the James River, its surrounding park system and all things outdoors in RVA.
Check out their jam-packed schedule of exciting events including sporting competitions, live performances and more! Unwind during an outdoor yoga class, attend a bike meetup, or discover the region on a scavenger hunt mission. Be sure to share your high-energy highlights from the festival on social media using the hashtag #RockTheOutdoors! Want to learn more? Click here for more festival details and ticket information. 
Pony Pasture Rapids
HOW TO ACCESS: 7310 Riverside Drive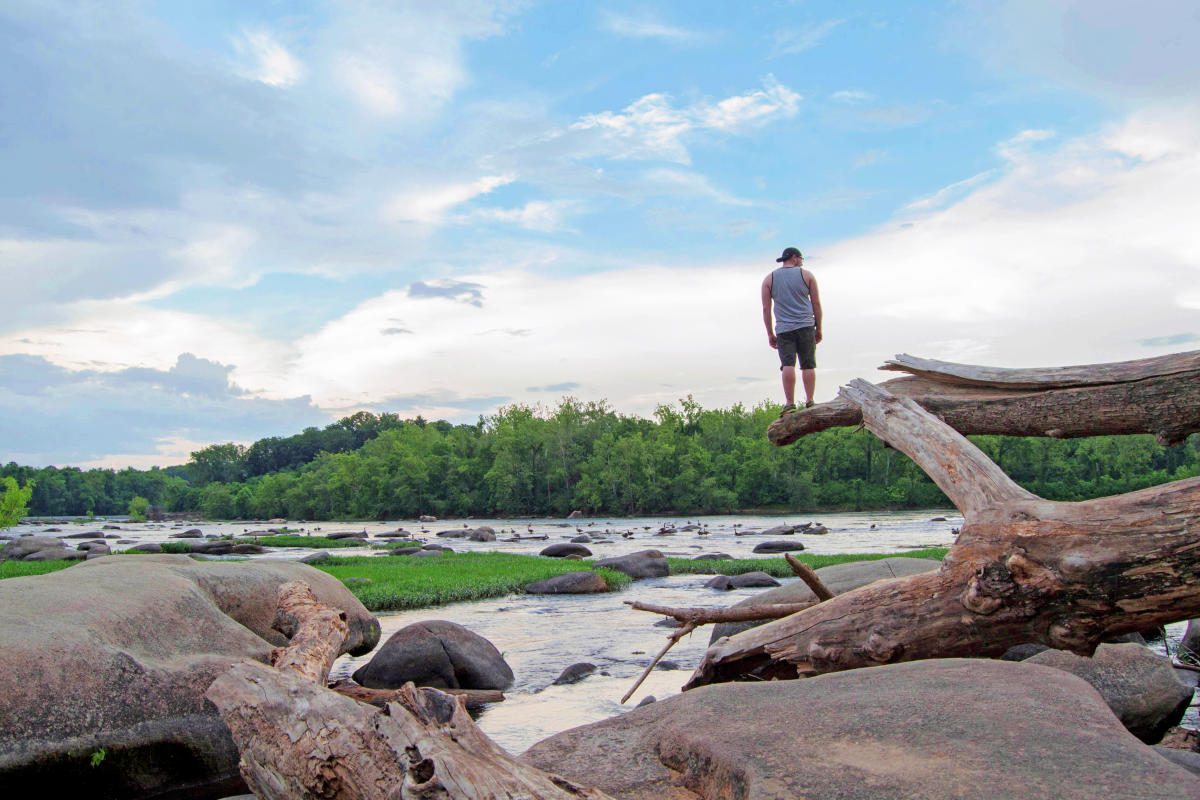 Enjoy the relaxing feel of the beach right here in RVA! This urban paradise is a popular riverfront location and offers sandy banks and shallow waters along the shoreline. Launch your kayak, innertube or canoe from this park or relax in the sun on the nearby granite boulders in the river. Click here to learn more.
Deep Bottom Park 
HOW TO ACCESS: 9525 Deep Bottom Road
Spend the day fishing, birdwatching, picnicking or canoeing at Deep Bottom Park located in Henrico County. This small, wooded park is a prime location for fishing enthusiasts and wildlife photographers and offers two boat ramps for access to the James River. To learn more about facilities and amenities available at Deep Bottom Park, click here. [Photo Credit: @Visit_Henrico via Instagram]
Richmond Canal Walk
HOW TO ACCESS: 139 Virginia Street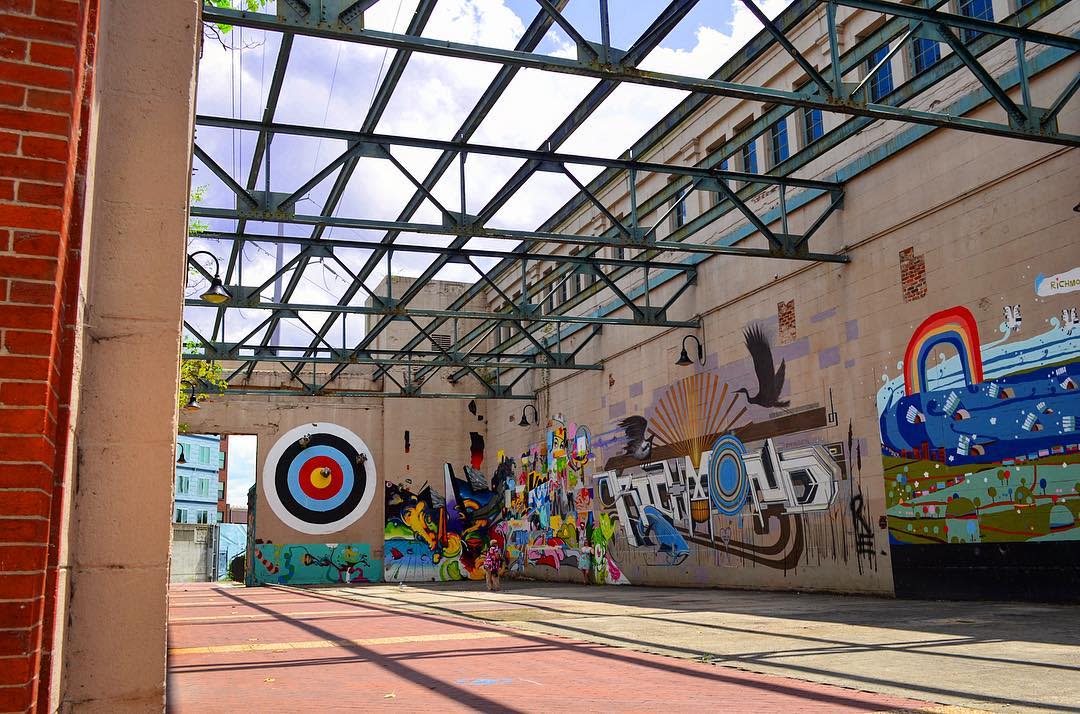 Stretching 1.25 miles along the James River and the Kanawha and Haxall Canals, this bike-friendly walk is a scenic excursion just off the James River. Witness centuries of Richmond's history at landmarks along the trail and snap photos of breathtaking murals. Or, ride on the waters during a historic canal cruise for a deeper look at local RVA history.
Belle Isle
HOW TO ACCESS: Tredegar St. Pedestrian Footbridge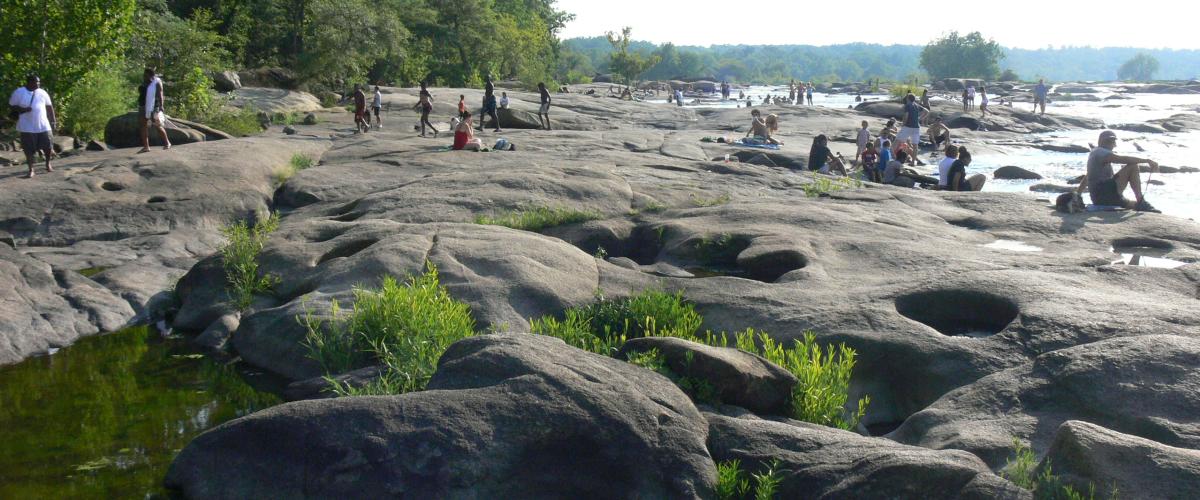 Spend the day at Belle Isle, the park system's most popular sight nested in the middle of the James River. Find your moment of fun at this RVA island hangout and explore the site's wooded trails, wheelchair-accessible fishing pond and mountain biking skills course.
Pipeline Trail
HOW TO ACCESS: South 12th Street & Byrd Street
Escape to this scenic, hidden gem walkway with stunning views of the Pipeline Rapids. Gear up for a mini adventure into nature for a hike, fishing or birdwatching. The walkway begins with a climb down a metal ladder connecting to a metal catwalk just above the rapids. Learn more about this unique river walkway, here. [Video Credit: @RVAH2O via Instagram]
Guided River Adventures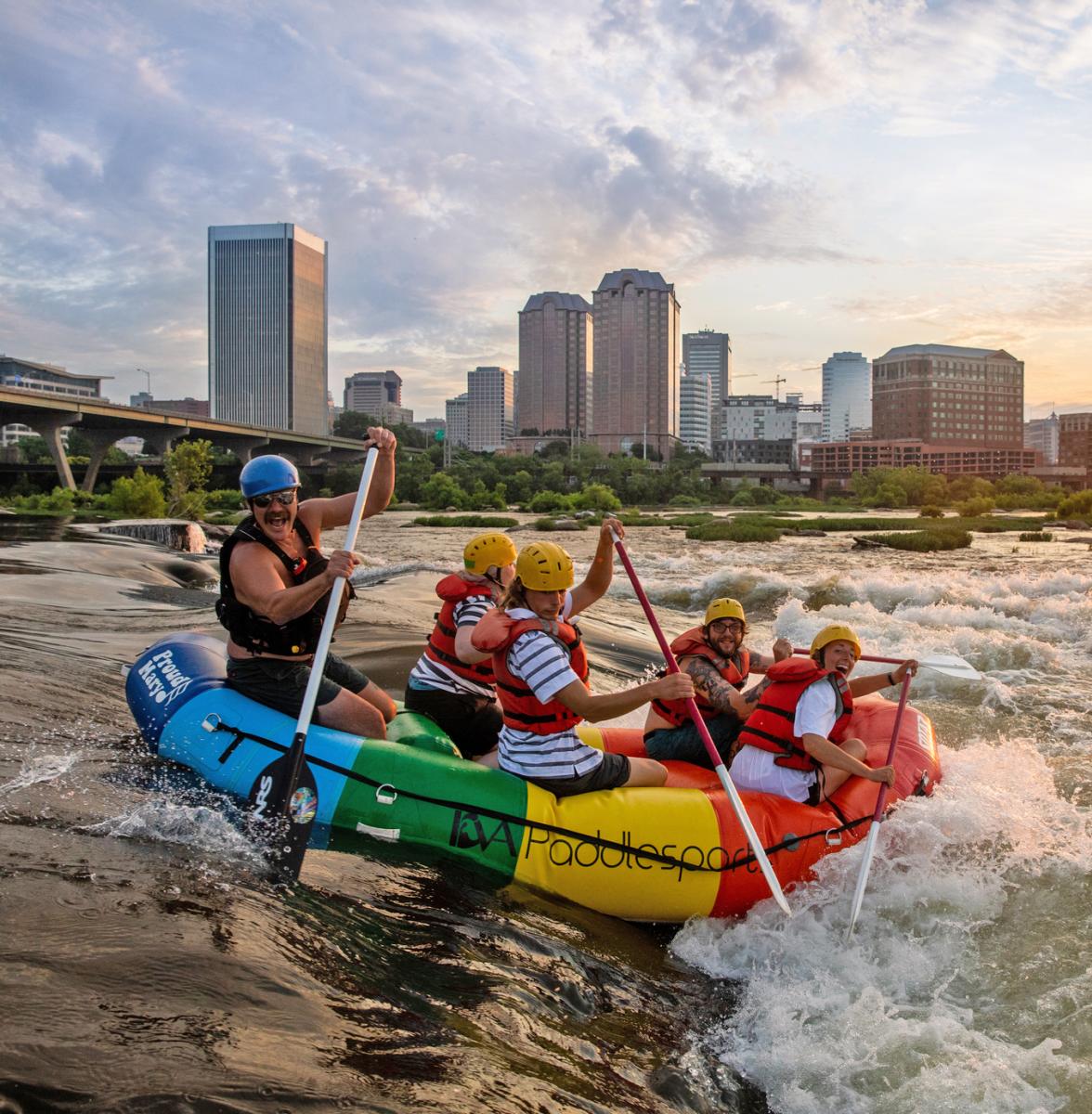 Get your feet wet with a guided excursion on the James River led by a local outfitter. Rent the equipment you need and plan a day of kayaking, tubing, canoeing, paddleboarding and more with an experienced adventure guide. Check out the suggestions below to get your planning started:
Kayak Richmond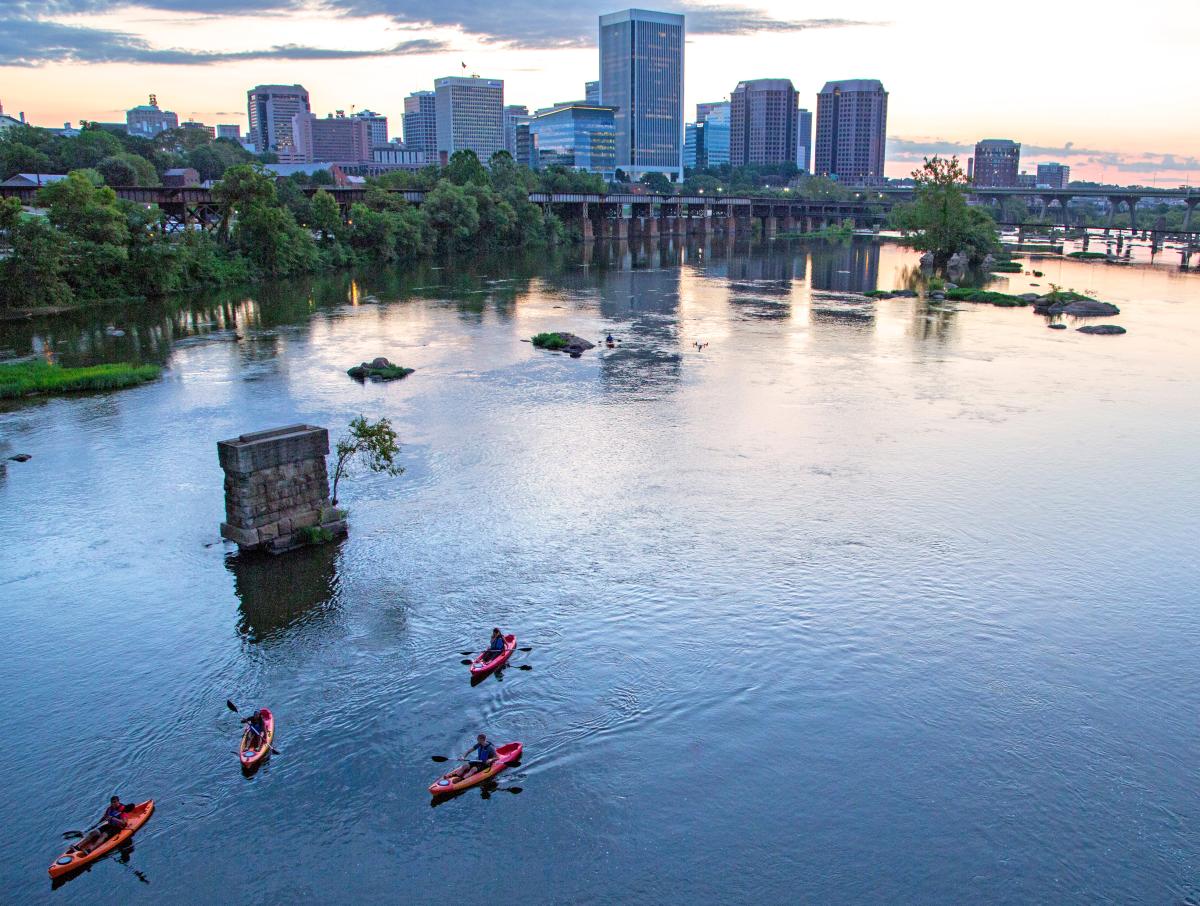 The James River is one of the many highlights of the Richmond Region offering a beautiful escape into nature just steps from downtown Richmond. This all-natural river is an outdoor enthusiast's dream and is the only urban river in the nation with class III and IV rapids.
See the beauty and the excitement of the James River for yourself showcased in this short Richmond Region outdoors video, HERE!
There's so much more to do and see in RVA this spring! Click below to read our seasonal events & activities roundup!
MAKE YOUR WAY TO RVA FOR A SPRING GETAWAY