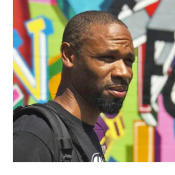 Richmond painter and public artist Hamilton Glass centers his work around using public art to build up communities, and create spaces in which the community members feel they have a stake in their surroundings. To that end, Glass has developed two public art initiatives in recent months that speak to current times and serve to unite communities.
A partnership between Glass and the Community Foundation for a Greater Richmond, Mending Walls is a public art project that brings together public artists from different cultures and backgrounds to create murals that address where we are now in society and how we can move forward through understanding and collaboration. Mending Walls pairs up artists of different backgrounds to create unique connections and give them an opportunity to tell their story collaboratively in an effort to express healing through connection.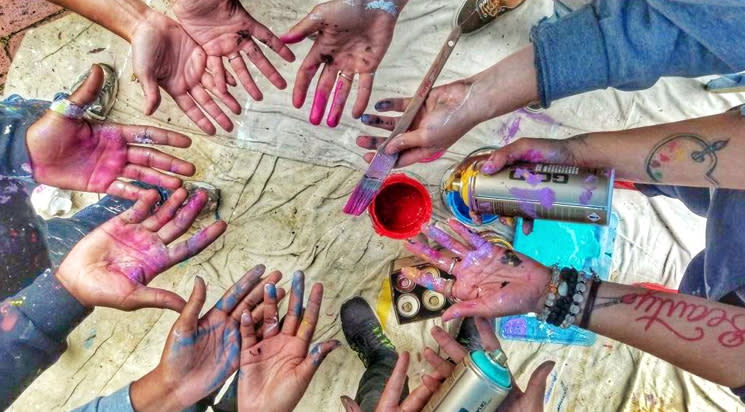 "In this moment we all are searching for more understanding and this project will serve as a tool that would fuel connection through story telling. Our hope is to bring about healing through public art while adding something meaningful to the conversation of Black Lives Matter." Richmond artist Hamilton Glass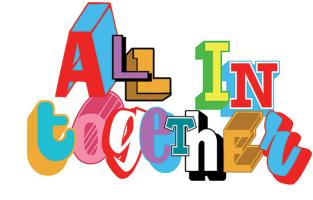 All In Together VA is a public art project that engages groups of people from all different walks of life, ability, and age. The project was founded by artists Hamilton Glass and Matt Lively to "highlight the beauty of a community coming together even while we are physically apart."
"In light of the current pandemic and the need for social distancing, we as a community have not been able to interact or come together in the way we are accustomed. This project is designed to bring us together creatively." - Richmond artist Hamilton Glass
All In Together is developing art installations created by members of our communities. Participants help develop the artworks by coloring downloadable coloring sheets and submitting them at allintogetherrva.com. The coloring sheets are being assembled to create several murals that will live in different locations all over Virginia.
Artwork from both projects is on display in the Richmond region and installations will continue to be added to in the coming weeks.