The most wonderful time of the year is here! The holiday season is a magical time in the Richmond Region as neighborhoods and storefronts light up with dazzling displays and holiday festivities abound. If you're looking for holiday cheer, you've come to the right place! Create new traditions and unforgettable memories when you spend the holidays with us.
Dominion Energy GardenFest of Lights
Lewis Ginter Botanical Garden
November 22, 2019 – January 6, 2020 (Closed Dec. 24 & 25), Nightly 5-10 p.m.
Lewis Ginter Botanical Garden hosts the ultimate holiday extravaganza during the Dominion Energy GardenFest of Lights. This annual holiday tradition features one million twinkling lights, hand-crafted botanical decorations, model trains, holiday dinners, family activities, and more. This year's theme, Magic in the Air, is inspired by things that fly. Fireflies and flying pigs, spaceships and unicorns will take flight across the Garden, suspended on radiant wings of light. During "Magic in the Air" guests will enjoy all manner of items that move through the air, from natural wonders (birds and butterflies), to man-made inventions (kites and airplanes) to fanciful creatures (dragons, unicorns and flying pigs!). In this year commemorating the first manned mission to land on the Moon, there will even be rocket ships and an astronaut!
(Photo credit: Sarah Hauser)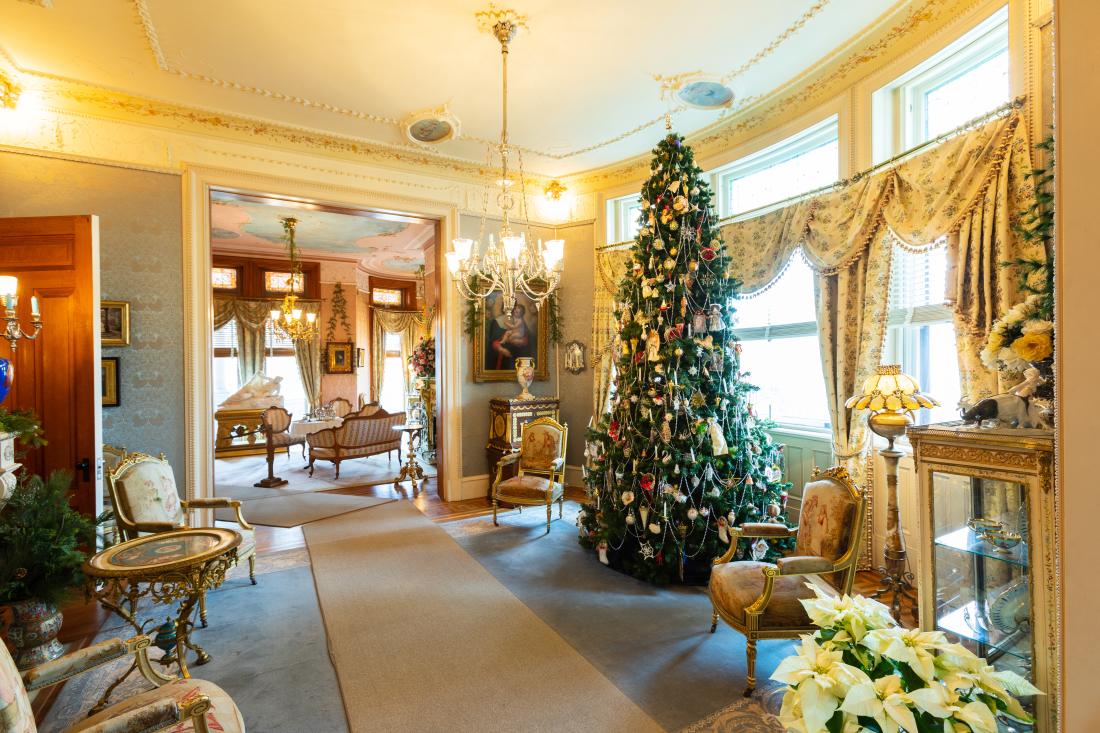 Holiday Merriment at Maymont 
Maymont
November 22, 2019 - January 5, 2020 (Closed Thanksgiving Day, Christmas Eve, Christmas Day and New Year's Day)
Celebrate the season at Maymont and revel in Victorian holiday splendor! Major and Mrs. Dooley's spectacularly decorated Gilded Age home brings the wonders and festivities of Christmas past to life. Marvel at the 12-foot Christmas tree, the opulent dining room set for a feast, evergreen decorations, and lavish gifts and games of 1893. Enjoy horse-drawn carriage rides, visits with St. Nick and Maymont's Christmas Fairy, seasonal refreshments, festive music, and special activities that are sure to fill everyone with a merry holiday spirit!
(Photo credit: Michael Simon Photography)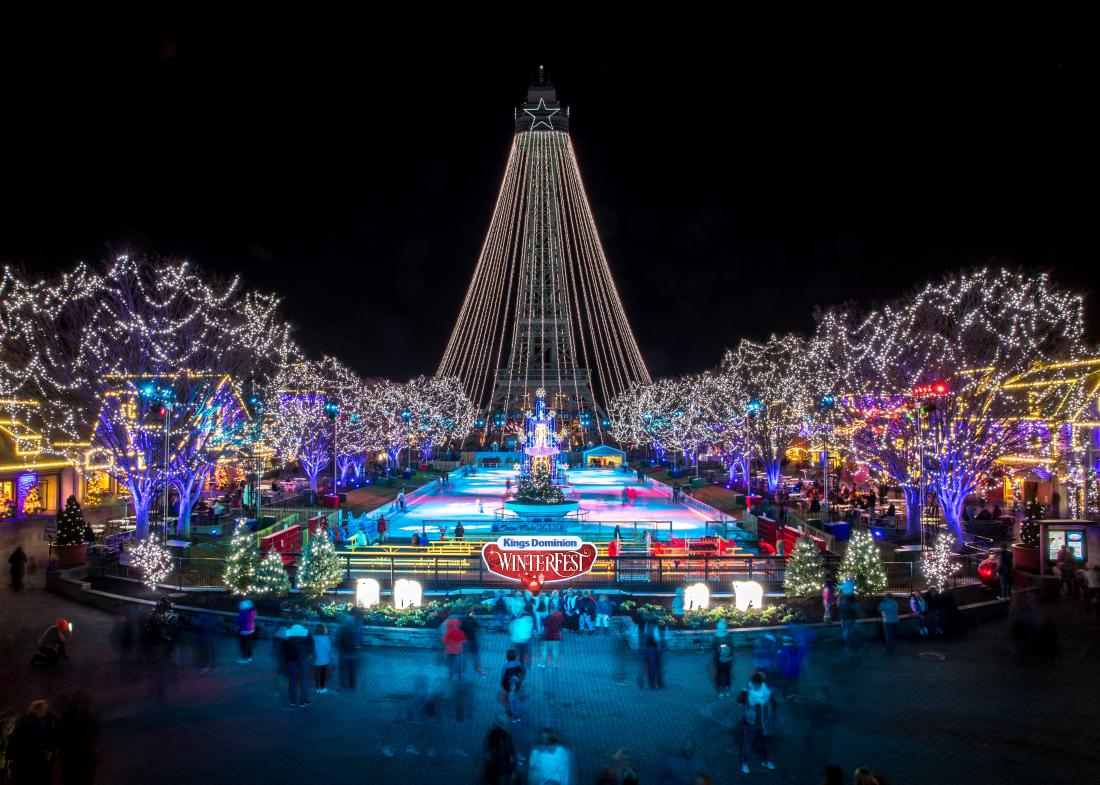 Kings Dominion's WinterFest
Kings Dominion
November 23, 2019 - January 1, 2020 (Select nights)
Holiday traditions come to life at Kings Dominion's WinterFest. Friends and families are treated to an ultimate holiday celebration as the park is magically transformed into a winter wonderland - full of enchantment, cheer and classic family fun. WinterFest is packed with all the sights, sounds, food, and experiences of the holiday season. The park shines bright with over 2 million shimmering lights, a 300-foot tree and lavish displays. Live shows and strolling performers delight guests and spread Christmas cheer for all to hear. Festive fun and hands-on holiday activities are located throughout the park, and sweet aromas from special holiday dishes and desserts fill the midways. Plus, a selection of your favorite rides will be open to complete your night of memory making.
Merry Christmas, Charlie Brown! Exhibition
Virginia Museum of History & Culture
November 23, 2019 - January 12, 2020
For millions of Americans, it really isn't Christmas until they have watched A Charlie Brown Christmas at least once! This exhibition examines the making of this animated classic and celebrates the anticipation, joy, and pitfalls of the holiday season through fifty Peanuts daily and Sunday comic strips, over fifty vintage Peanuts-themed seasonal novelties, a Santa letter writing station, and photo opportunities for children of all ages. Merry Christmas, Charlie Brown! is organized and toured by the Charles M. Schulz Museum and Research Center in Santa Rosa, California.
Miracle, a beloved Christmas-themed pop-up that began five years ago in New York City, is making its way to Richmond again this holiday season. Beginning on November 26, The Jasper will be transformed into a winter wonderland for Miracle on Cary Street, a pop-up featuring nostalgic holiday décor and a seasonally-themed cocktail menu featuring items like the "Snowball Old Fashioned" (Caramelized Pecan Bourbon, Spiced Molasses Syrup, Wormwood Bitters) and "Christmas Carol Barrel" (Blanco Tequila, Coffee Liqueur, Coco nib infused Orange & Cognac liqueur, Iced Hot Chocolate, Mexican Spices). Be sure to stop in for an extra dose of holiday cheer!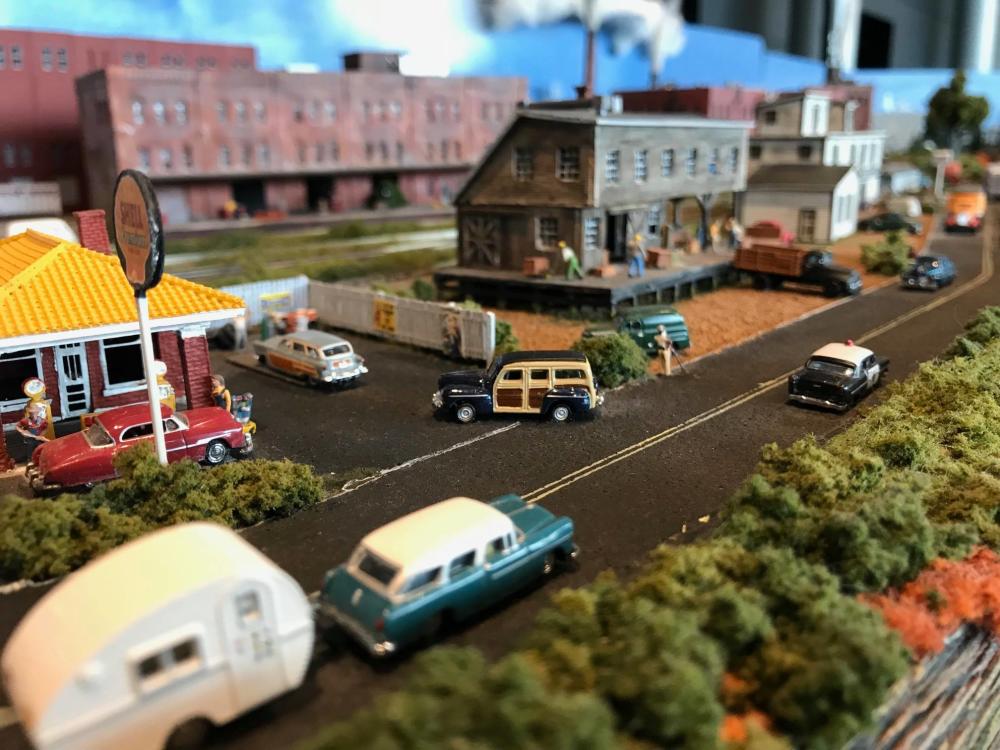 Featuring all the bells and whistles, guests will enjoy unique and traditional model train displays from across the state. Meet Clydesdale horses, watch a blacksmith in action and take a ride on the Teddy Bear Express! Learn how trains work, conduct experiments, check out special demonstrations and enjoy a holiday weekend filled with fun for the whole family. The Model Railroad Show is included with Museum admission.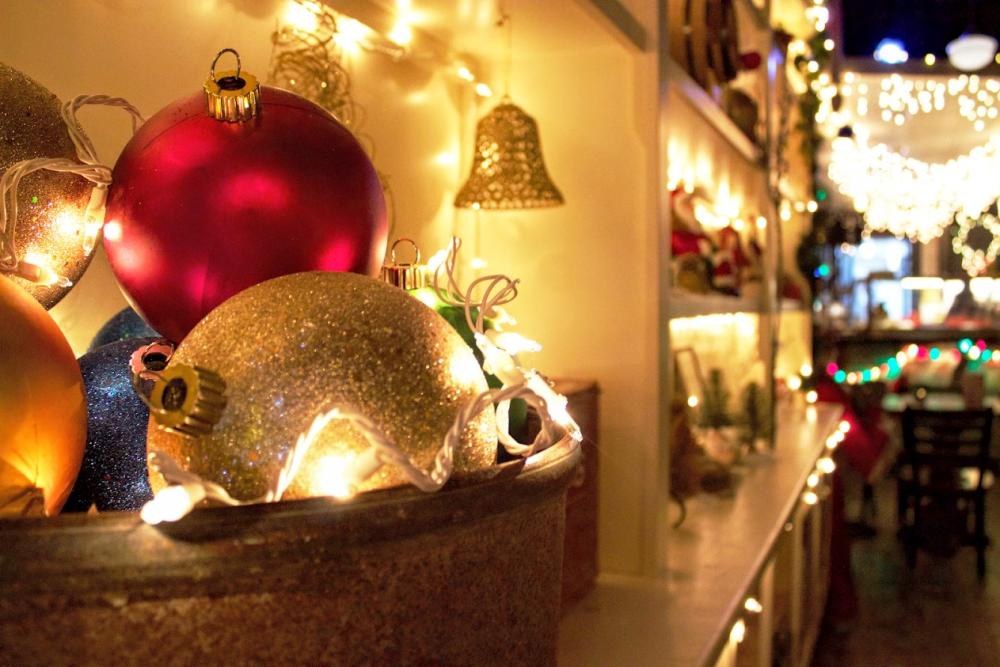 Eat, drink, and be merry at another exciting year of Rapp Session's Christmas Bar Takeover debuting Black Friday, November 29th. The Rappahannock elves have completely decked out Rapp Session with all things Christmas and they can't wait for you to come enjoy their handiwork! Sip on a delicious cocktail from the carefully curated holiday menu while singing along to Christmas music round the clock! Festivities will begin with entries to the 12 Days of Christmas Raffle so make sure to swing on by!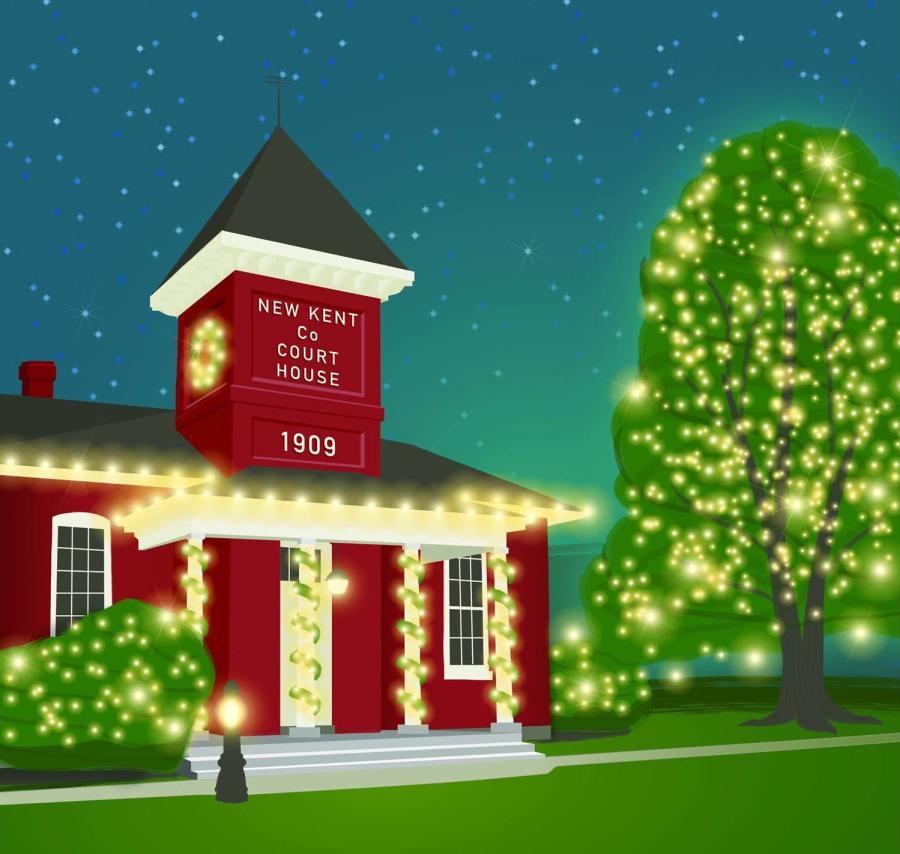 New Kent County Grand Illumination
Historic New Kent County Courthouse
December 1, 2019, 3:00 - 6:00 p.m.
Watch Santa arrive on a fire truck, delight in the Santa Paws Parade, participate in the Jingle Bell Jog, enjoy caroling and family activities, peruse local vendors, and more at the New Kent County Grand Illumination! Children can visit with Santa and have their picture taken, and there will even be pony rides (weather permitting). All of this culminates in the illumination of the Historic New Kent County Courthouse. Jingle All The Way!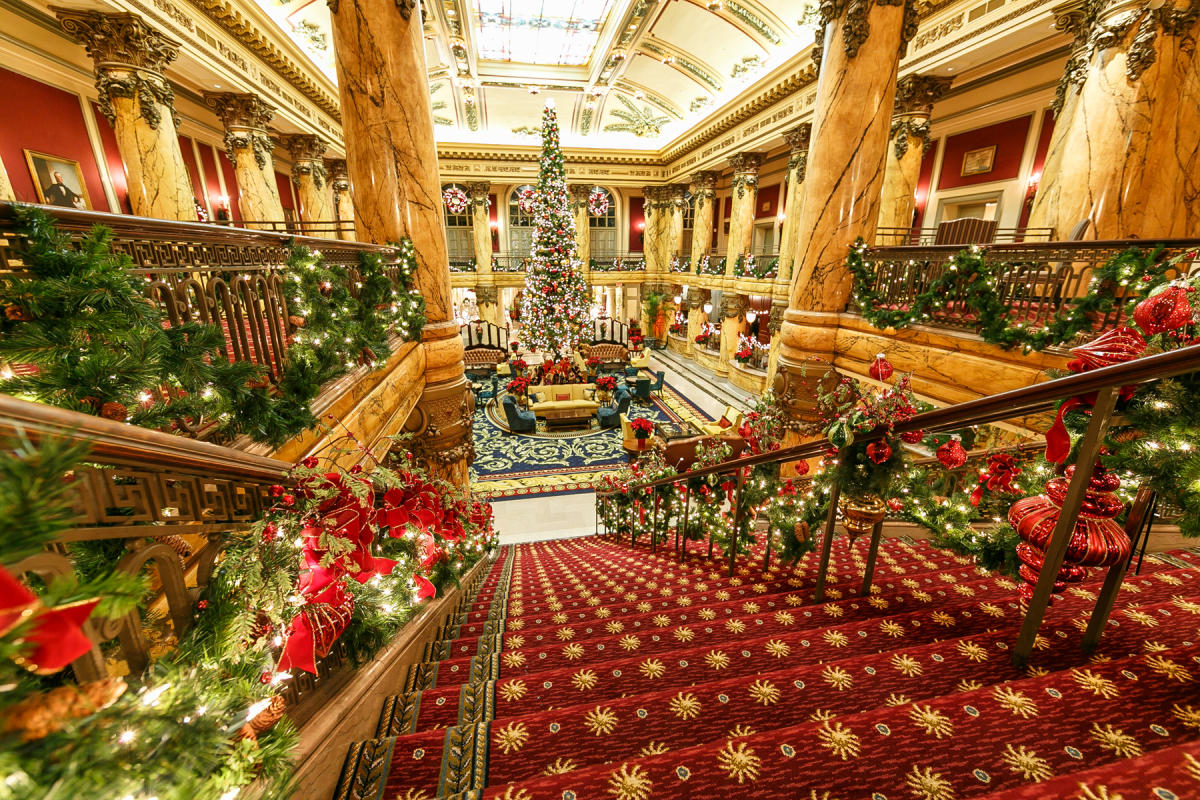 33rd Annual Tree Lighting at the Jefferson Hotel
Jefferson Hotel
December 2, 2019
This time-honored tradition at The Jefferson is in its 33rd year and continues to be a holiday favorite for locals and visitors alike. The evening's festivities begin at 5:00 pm with holiday musical performances. The Tree Lighting ceremony begins at 5:35 pm and includes a host of holiday characters. The ceremony concludes with the arrival of Santa and Mrs. Claus for the lighting of the tree. This event is free and open to the public. Guests are invited to the Empire Ballroom following the ceremony to enjoy complimentary refreshments. Guests of the event will also be the first to enjoy the annual Gingerbread Display prepared by Executive Pastry Chef Sara Ayyash and her talented team. Hundreds of pounds of gingerbread, royal icing and candy are used to create a life-sized depiction of a classic holiday scene. The display will be in the Palm Court Lobby through Sunday, January 5, 2020. The hotel will be decorated for the season beginning Monday, December 2, 2019 for Tree Lighting through Sunday, January 5, 2020. Hundreds of poinsettias, yards of garland and ribbon, thousands of twinkle lights and dozens of toy soldiers will adorn the public spaces.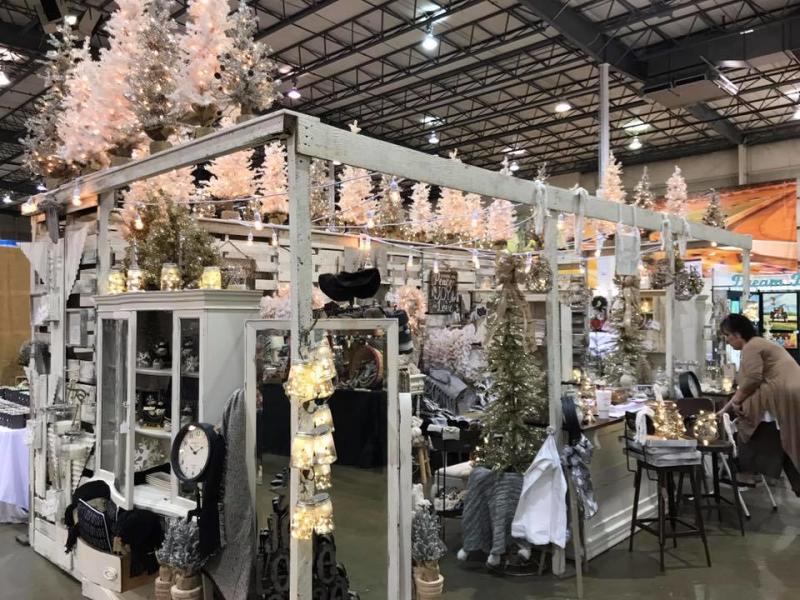 A Richmond tradition for 44 years, The Bizarre Bazaar features over 400 vendors offering unique seasonal gifts and decorative accessories for the home and garden, gourmet food and cookbooks, fine linens, designer women's and children's clothing, toys, fine crafts and artwork, furniture and jewelry. Sunshine Artist Magazine rated the Bizarre Bazaar as the number 3 show in the country in its list of Top 200 Shows. Talented musicians play music while you shop and there is a beautifully decorated café that provides a pleasant place to grab a bite to eat or just rest your feet. Come see what all of the excitement is about while you knock out your Christmas shopping!

RVA Illuminates​ (formerly Grand Illumination)
Kanawha Plaza (note new location this year)
December 6, 2019, 5:30 p.m.
Bring your family and friends to Kanawha Plaza to celebrate the holiday season at RVA Illuminates! This beautiful (and free!) tradition kicks off at 5:30 p.m. at Kanawha Plaza, where you can expect music from Richmond's lively No BS! Brass Band, as well as a handbell choir from Miles Jones Elementary School and a performance from City Dance Theatre. Melissa Chase and Jack Lauterback from radio station 103.7 FM, will emcee the event, along with Juan Conde and Katie Dupree from Channel 8 News. Mayor Levar Stoney will flip the switch at 6 p.m., and downtown office buildings will be outlined in lights.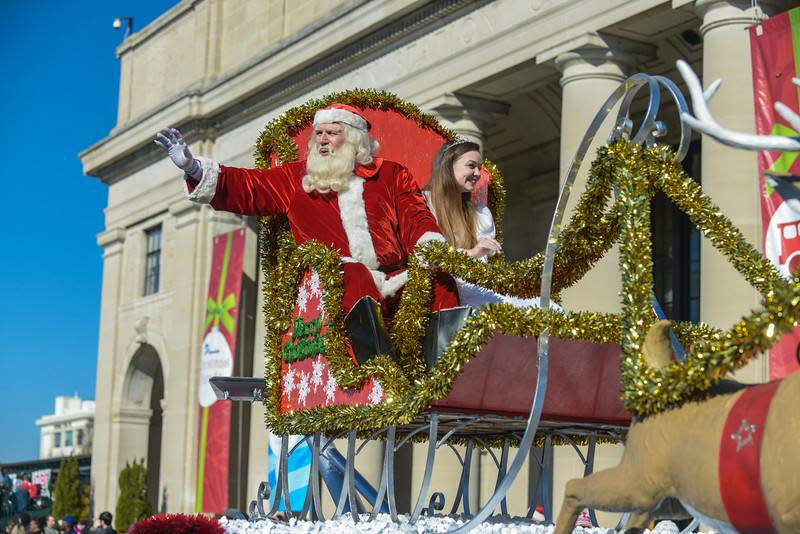 Dominion Energy Christmas Parade
Broad Street between the Science Museum & 7th Street
December 7, 2019, 10 a.m.
The 36th annual Dominion Energy Christmas Parade is a beloved Richmond tradition that attracts more than 100,000 spectators each year. This year's parade will feature a very special Grand Marshal, holiday floats, marching bands, huge helium balloons, and, of course, Santa himself!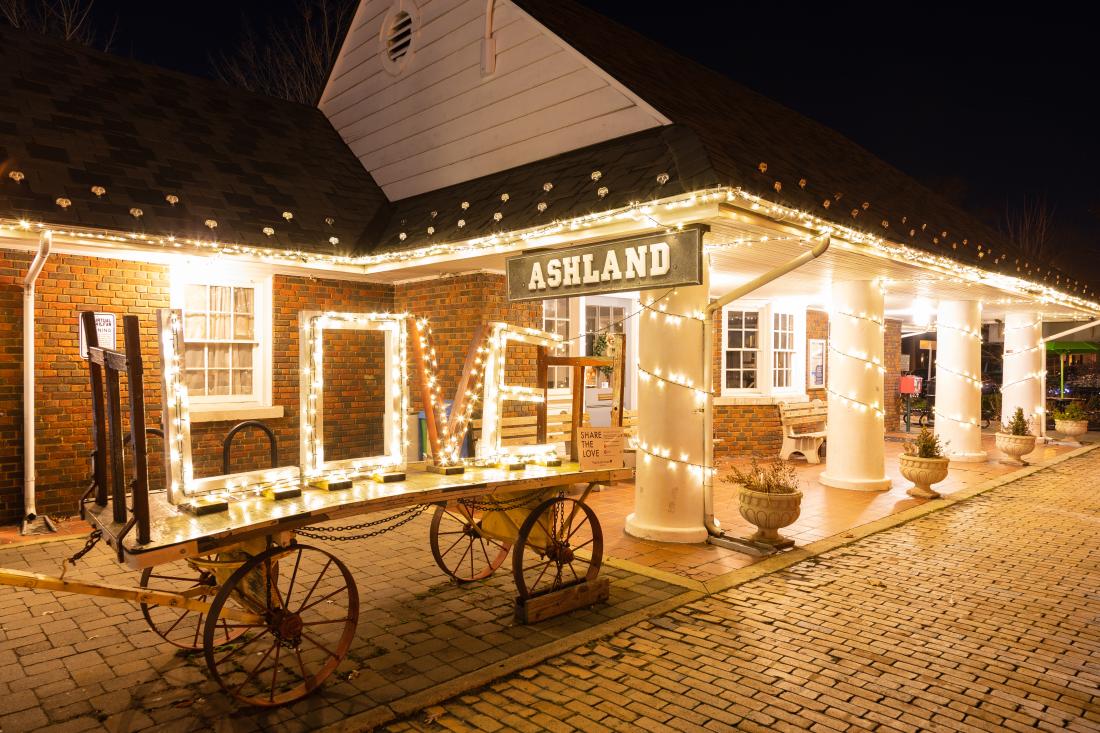 Light Up the Tracks Celebration
Downtown Ashland 
December 7, 2019, 6:00 p.m.
Stroll the mile-long holiday postcard created by outlining every building in the historic district along the railroad tracks with twinkling white lights. Stop in the shops and businesses for holiday specials, and enjoy dinner at one of the charming local restaurants. More details TBA.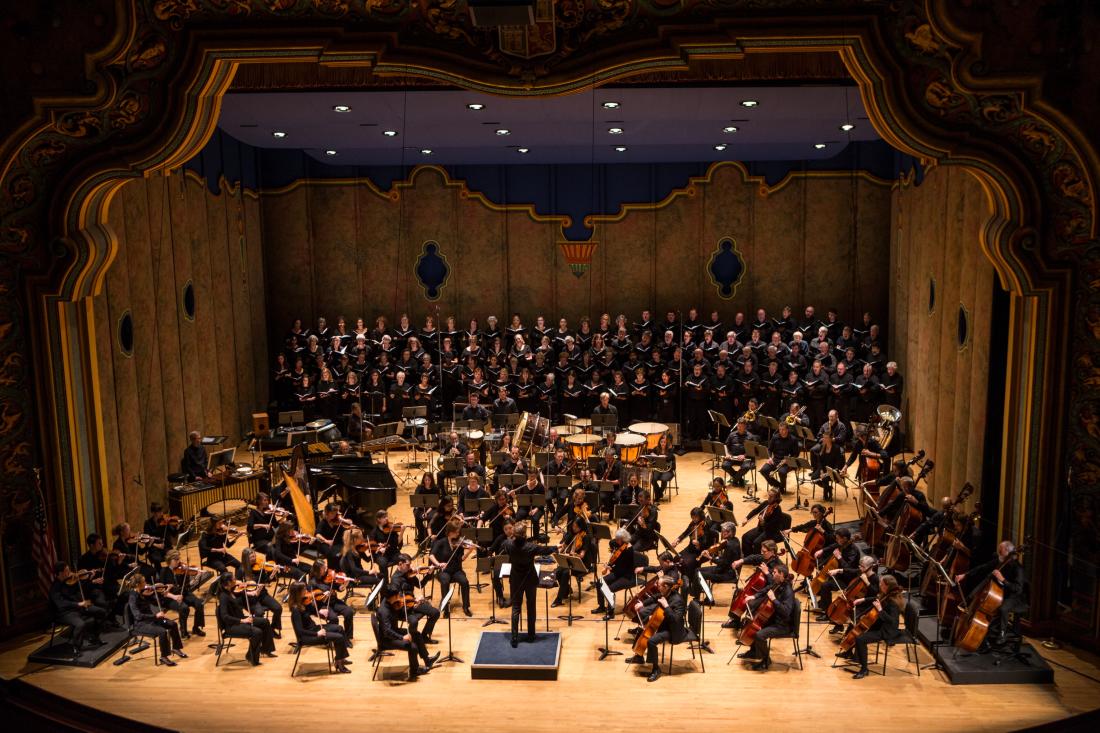 Celebrate the holidays with a concert featuring the sounds of the season! Join the Richmond Symphony and Richmond Symphony Chorus for this magical annual holiday tradition the whole family will love. Featuring conductor Chia-Hsuan Lin and the Richmond Symphony Chorus with special guest soloist Natalie Prass!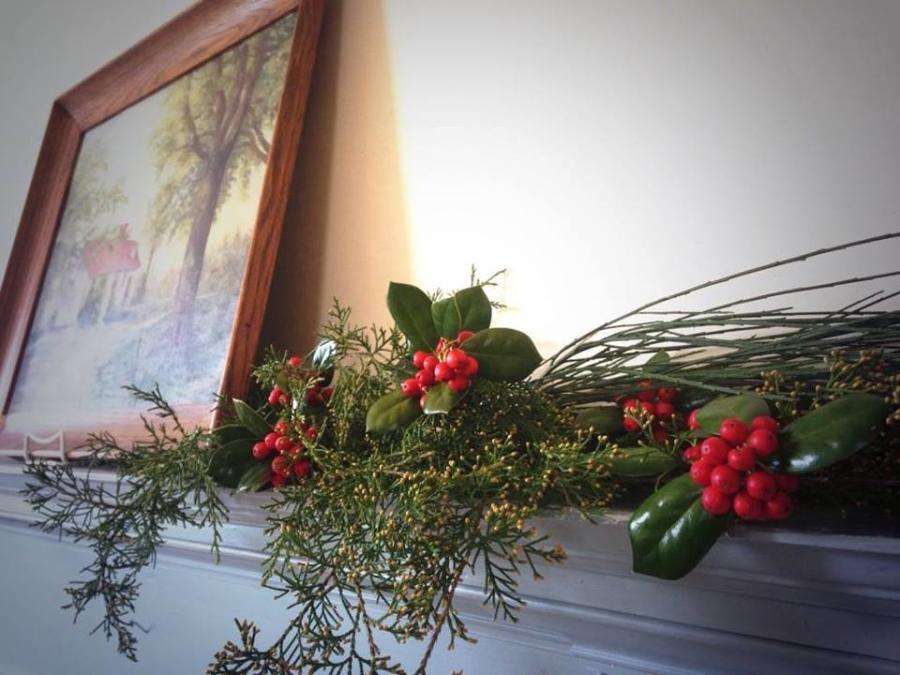 A Patrick Henry Christmas
Patrick Henry's Scotchtown
December 7, 2019, 6:00 - 9:00 p.m.
Imagine it's 1772. Your host, Patrick Henry, meets you at the door, welcoming you to his Christmas party. Dancers teach you the latest dances of the century. Between sets, you sit and play parlor games or enjoy light 18th century refreshments. You also mingle with other 21st century guests as you enjoy visiting the house Mr. Henry called home from 1771 until he moved to Williamsburg in 1776 to become the first elected Governor of the new state of Virginia. You will experience all of these things and more at A Patrick Henry Christmas! Please note: Attendees of this event must be 18 years or older and tickets must be purchased in advance, so don't delay!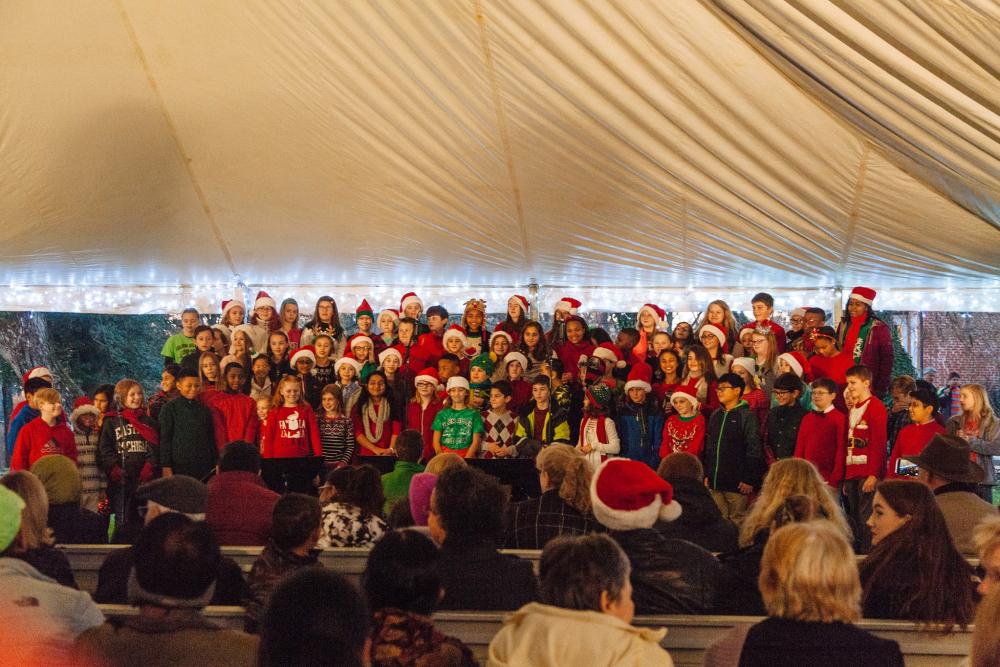 21st Annual Tree Lighting
The Cultural Arts Center at Glen Allen
December 7, 2019, 4:30 p.m.
In partnership with Henrico County Recreation & Parks, The Cultural Arts Center at Glen Allen welcomes you to this beloved holiday event! Enjoy magical holiday music performances, hot chocolate and cookies, a toasty bonfire and, of course, a special visit from Santa to light the 60-foot cedar Christmas tree at The Center's entrance! There will also be a seasonal gift shop, holiday crafts for the kids, new art exhibits to view, and "Illumination: Festival of Trees" featuring beautiful artisan crafted Christmas trees in various themes, plus a fun scavenger hunt! Admission and parking are free.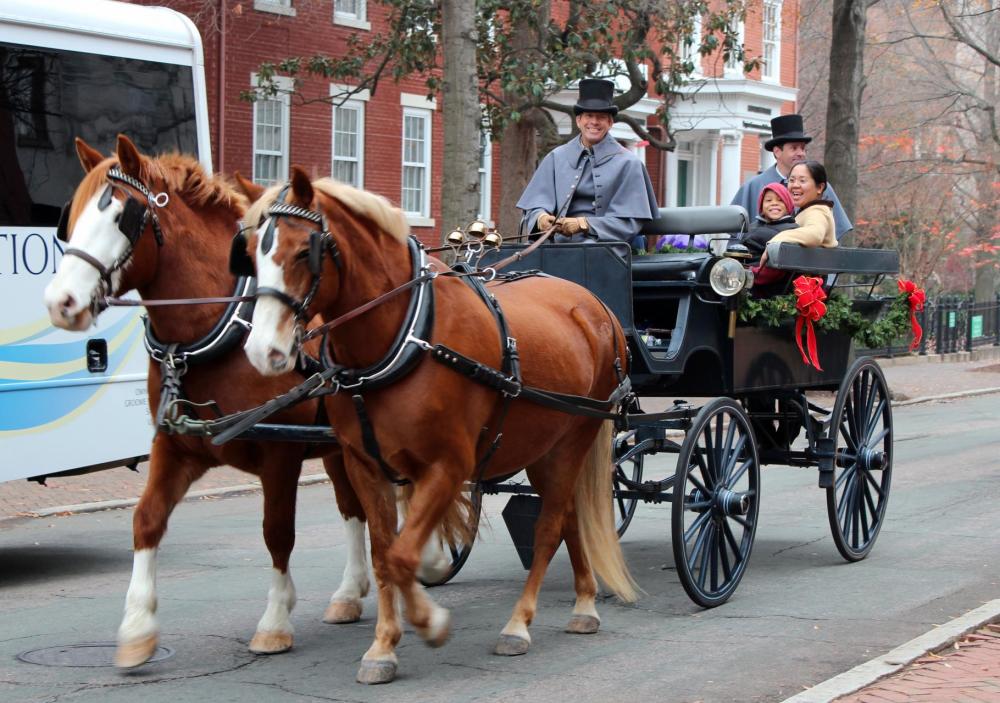 An annual holiday tradition! Historic sites in downtown Richmond open their doors for a day of FREE admission and holiday festivities. Enjoy living history, music, children's activities, refreshments, gift shops, tours, and more! Wondering about transportation? Not to worry! Park once, then hop aboard the complimentary shuttle that will be circulating among all sites throughout the event. Rain or shine.
Participating sites at the time of this writing include:
That's nine historic site visits for FREE! You can't beat that! Bring the whole family out to enjoy some historic, festive fun!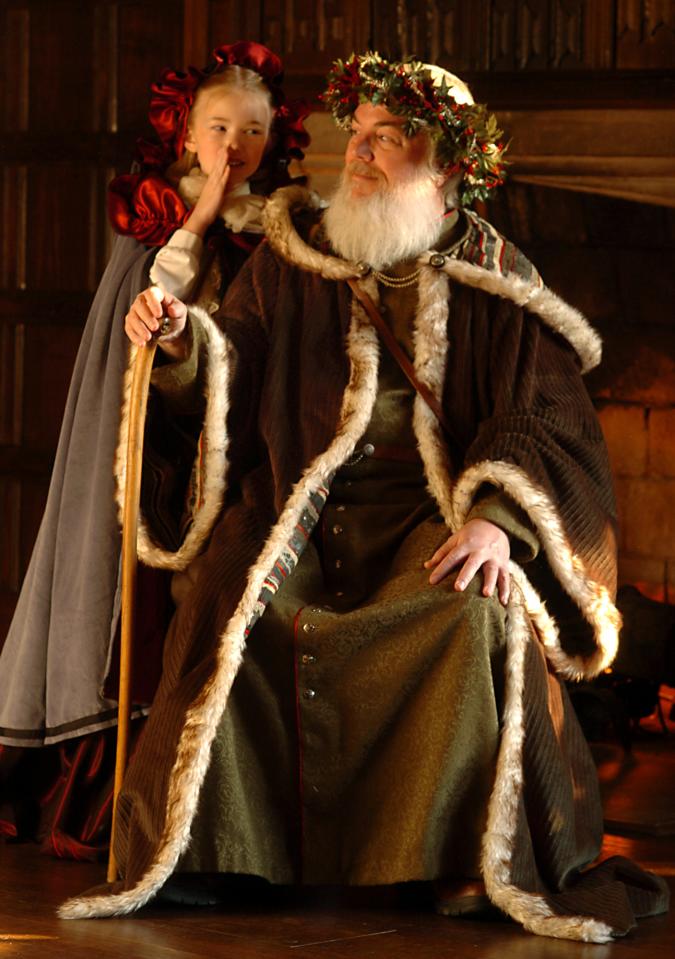 Experience the Christmas season at Agecroft Hall from three different eras: England in 1640, London in 1860, and Richmond in 1942. Watch Charles Dickens perform a lively reading from his classic A Christmas Carol. Tell Father Christmas your Christmas wishes. Meet characters from England during the time of Dickens and help them put up decorations and join them for a period parlor game. The Williamsburg Waites will gladden your heart with a Christmas puppet show. You'll be introduced to the family and servants that lived at Agecroft in Elizabethan England as they prepare for a holiday feast. See a Christmas party held in support of service men and women during World War II, and hear a live telling of stories from that time. Enjoy dancing, acrobatics, and craft activities. This event is outside and inside, so be sure to bundle up!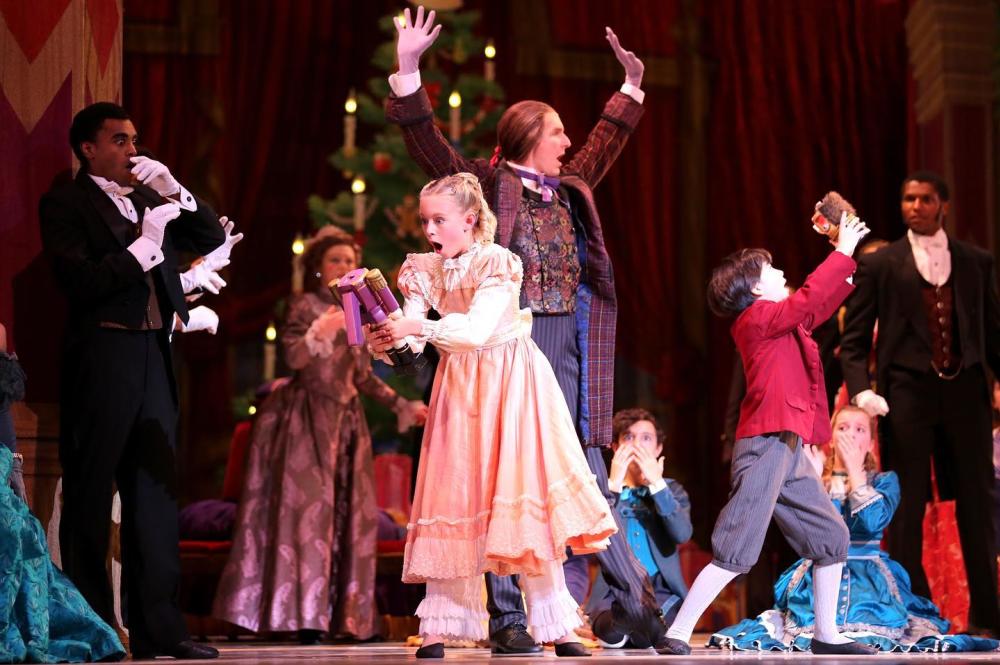 The Nutcracker
Carpenter Theatre at Dominion Energy Center
December 13-23, 2019
This season marks Artistic Director Stoner Winslett's 40th time staging her continually evolving, acclaimed version of The Nutcracker. Tchaikovsky's familiar music whisks both Clara and audiences alike on an extraordinary journey, from a battle beneath the branches of a magical Christmas tree, through an enchanted snowy forest, to the Kingdom of Sweets. With its colorful sets, fanciful costumes, and beloved characters, such as the Russian Bear and Arabian Snake, The Nutcracker continues to charm generations.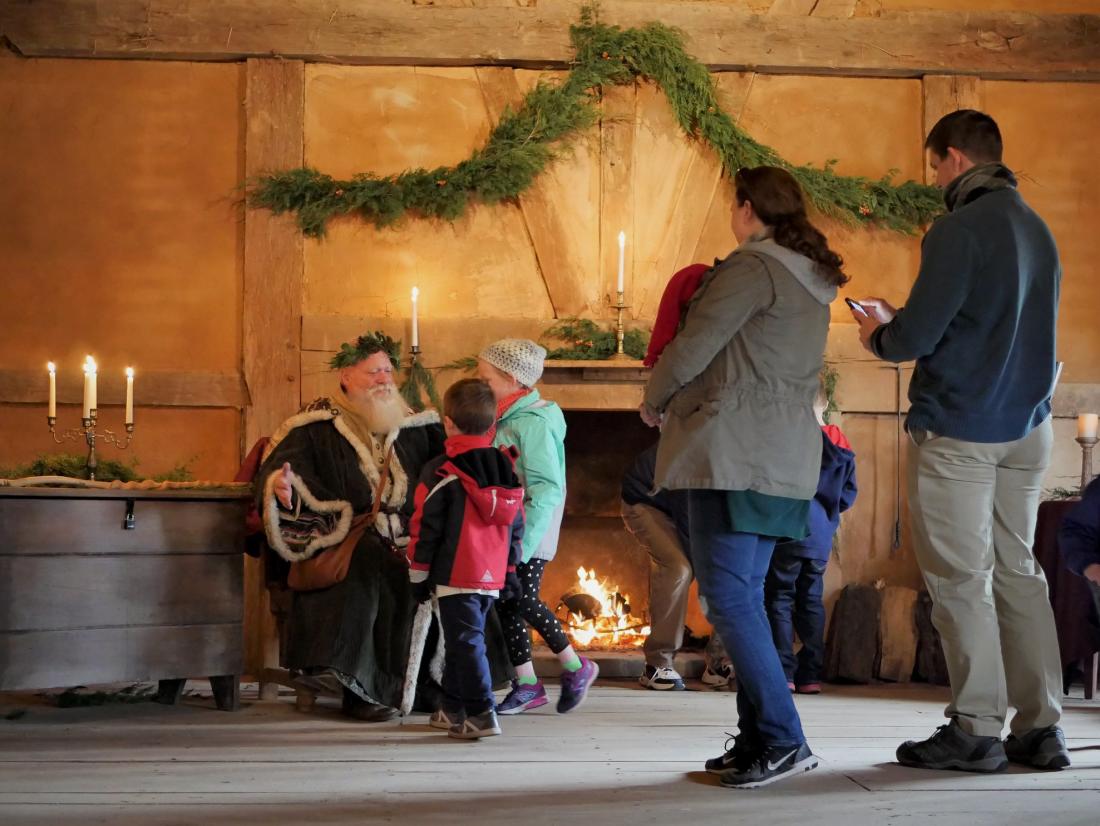 Head to Henricus to experience Three Centuries of Virginia Christmas; from the 17th century through the 19th century. Begin in 1611 at Henricus Fort and see how Dutch ideas influenced English holiday traditions. Move on to 1778, when the Revolution called for simpler ways to mark the season. Then, arrive in 1860 and celebrate with carols and hot cider while decorating a Victorian Christmas tree by the fireside! Your festive journey through time will end with a visit from Father Christmas – he'll be there to hear everyone's Yuletide wishes! Make your holidays historical at Henricus.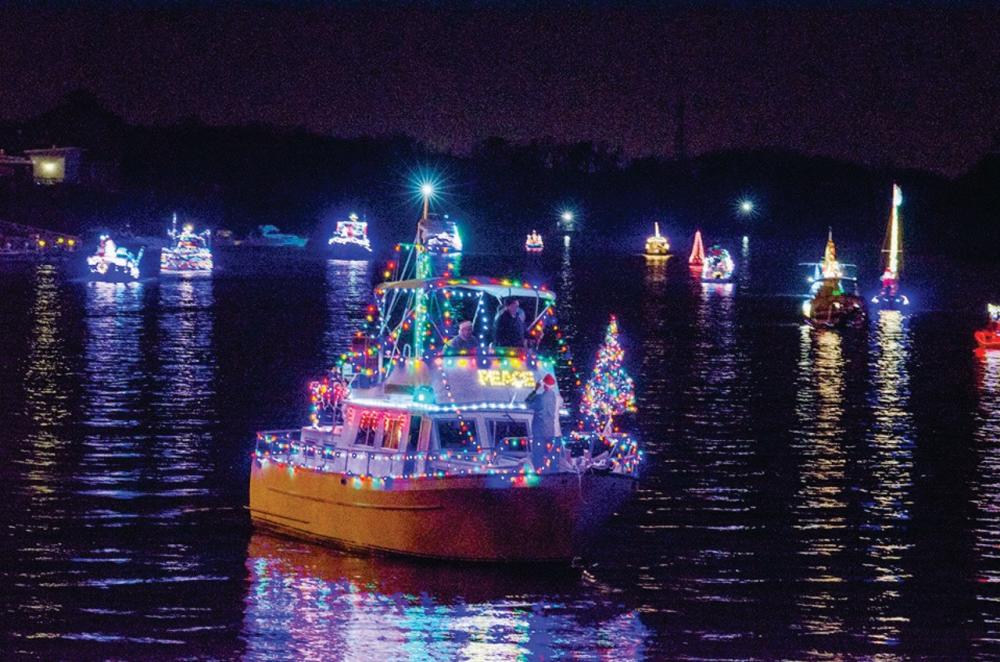 Celebrate the season with a lighted boat parade sponsored by the James River Advisory Council in cooperation with Henrico Recreation and Parks. Boaters decorate their vessels and converge on the James River for a festive boat parade. Viewing sites include Libby Hill Park in the city of Richmond, Osborne Landing in Henrico County, and Dutch Gap and Henricus Historical Park in Chesterfield County.
The 57th annual Fan District Association Holiday House Tour will be held Saturday and Sunday, December 14th & 15th, from noon–5 p.m. each day. Tickets will be $25.00 before the tour and $35.00 the day of. The tour is walk-friendly, but two trolleys will be circling the Fan from noon–5 p.m. each day for those who wish to ride.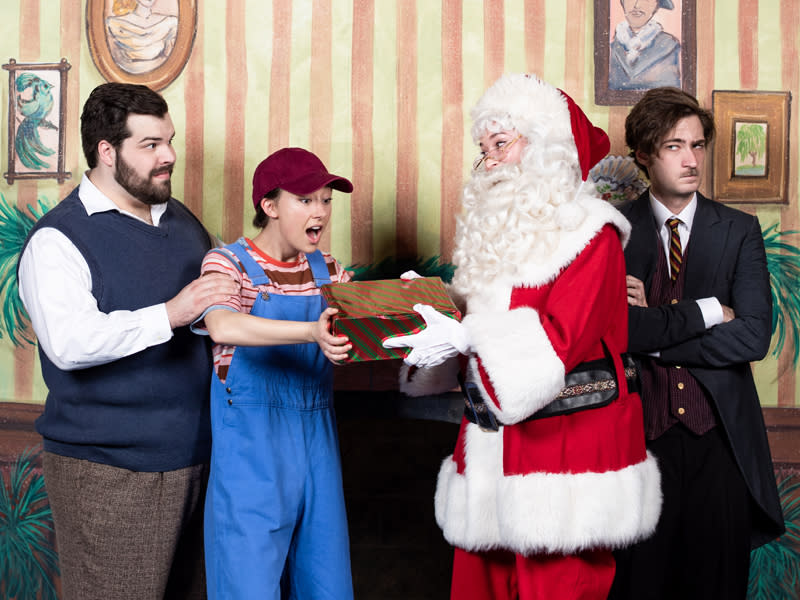 Jolly Old St. Nicholas
The Cultural Arts Center at Glen Allen
December 21, 2019, 10:00 a.m. and 11:30 a.m. 
Virginia Repertory Theatre, one of the nation's largest touring theaters for young audiences, presents Jolly Old St. Nicholas, a heartwarming holiday tale! Tuck and his father prepare for Christmas as Mr. Grumpasaurus strives to thwart all Christmas merriment. But with the help of Santa and his elves, Christmas turns out to be the best one yet, even for Mr. Grumpasaurus. Treat the whole family to this holiday musical, with tickets at just $15!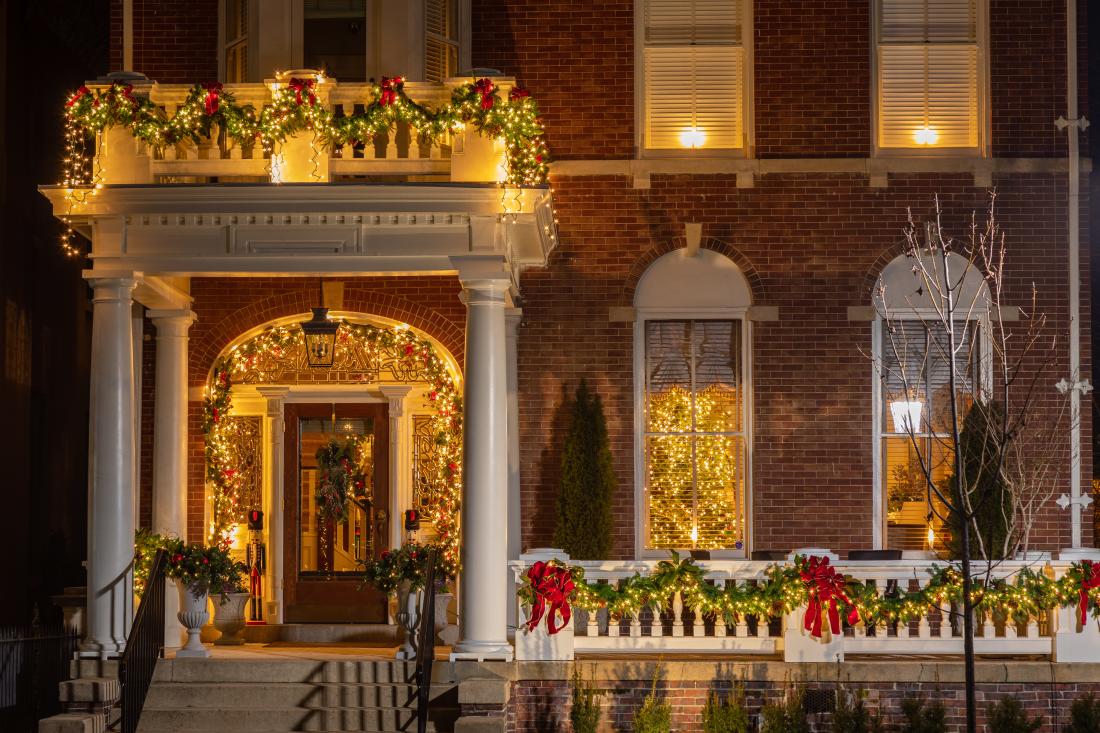 A Richmond holiday tradition! Enjoy the glitter of Monument Avenue, a National Historic Landmark that famously lights up with holiday spirit every December. Join in on this festive walk to learn about the history of the avenue, the homes, residents and Richmond holiday traditions. Advanced tickets are strongly encouraged, as both walks are likely to sell out in advance, so don't delay!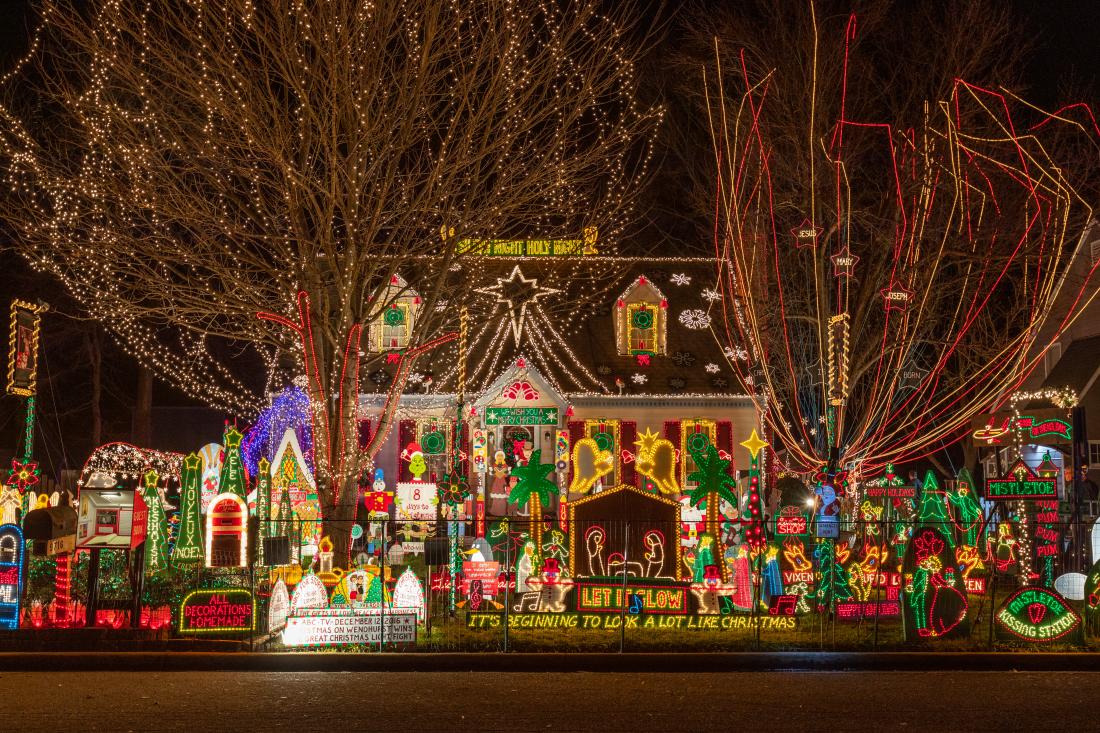 The festive fun continues throughout Richmond when the region adorns itself with Tacky Lights for all to see. This tradition of over-the-top holiday decorating can be enjoyed from the comfort of your car, a trolley, or a limousine. Admire the vibrant displays while running through illuminated neighborhoods during the CarMax Tacky Light 6k Run on December 14th! This is one holiday tradition that oooohers and aaaahers of all ages won't want to miss! Don't just take our word for it (we might be a tiny bit biased, but it is for good reason!), Travel + Leisure says Richmond has The Best Christmas Lights in Virginia. 
(Photo credit: Michael Simon Photography)
There are so many wonderful ways to celebrate the holiday season in RVA! We hope you will come visit and experience them for yourselves. While you're here, be sure to pair these holiday activities with shopping, dining at our fabulous restaurants, and soaking in every meaningful moment with the ones you love. We'll see you soon!