Want to surprise your special someone with a romantic getaway? Or maybe you and your boo want to plan a fun weekend excursion together but you're not sure where to start? Whether you and your partner prefer scenic views and outdoor adventures or fascinating museums and rooftop cocktails, we have something to please both of your palates. Here are some ideas to help you start planning a romantic Richmond vacation that will have you falling in love all over again.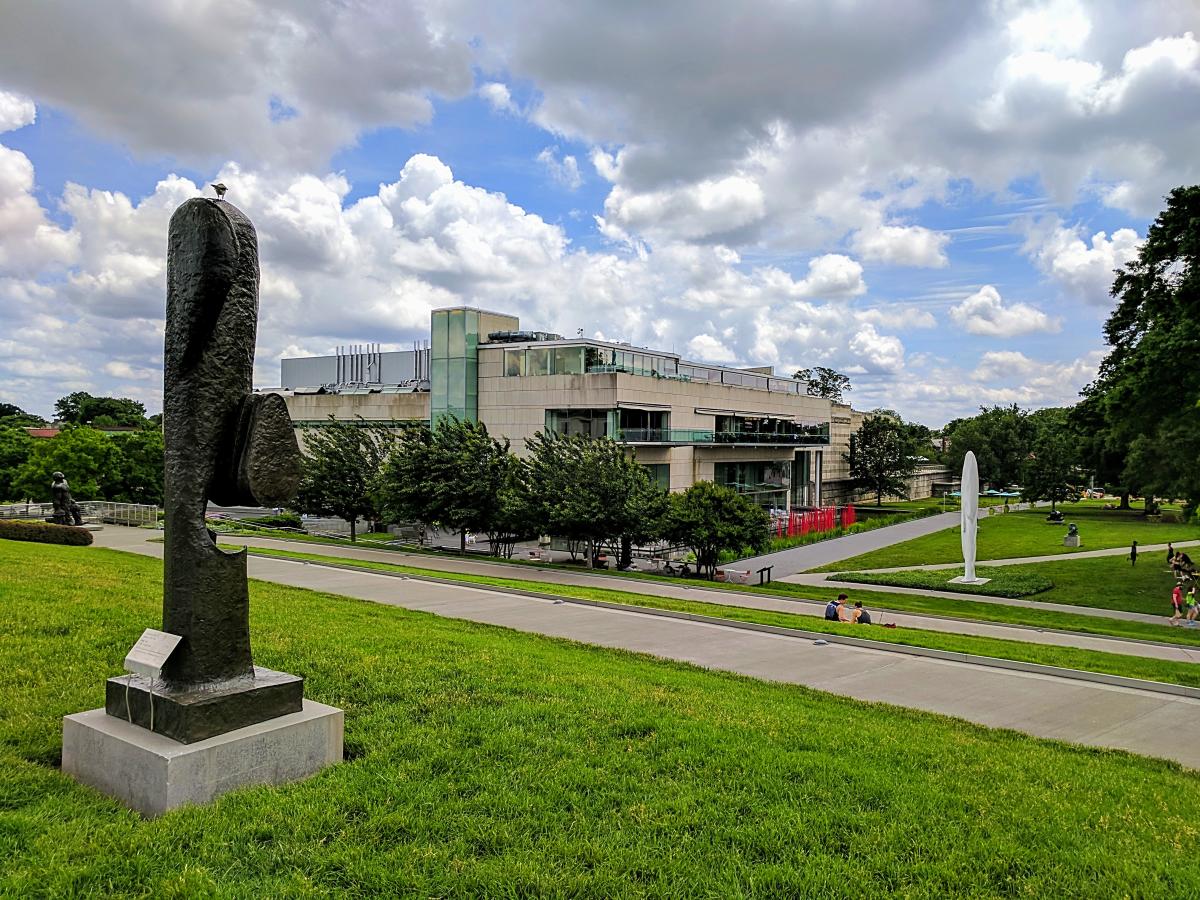 Were you aware that there is a top comprehensive US art museum with more than 5,000 years of art from around the world, right here in Richmond?! The Virginia Museum of Fine Arts (VMFA) houses a remarkable permanent collection of 33,000 works of art from almost every major world culture. Whether visiting for the first time or fifty-first time, you're sure to find something new that you never noticed before! The VMFA is the perfect place to spend several romantic hours touring the galleries, catching the Terracotta Army exhibit, enjoying a glass of wine or hot cup of Blanchard's Coffee from Best Café, and taking an afternoon stroll through the Sculpture Garden with your love!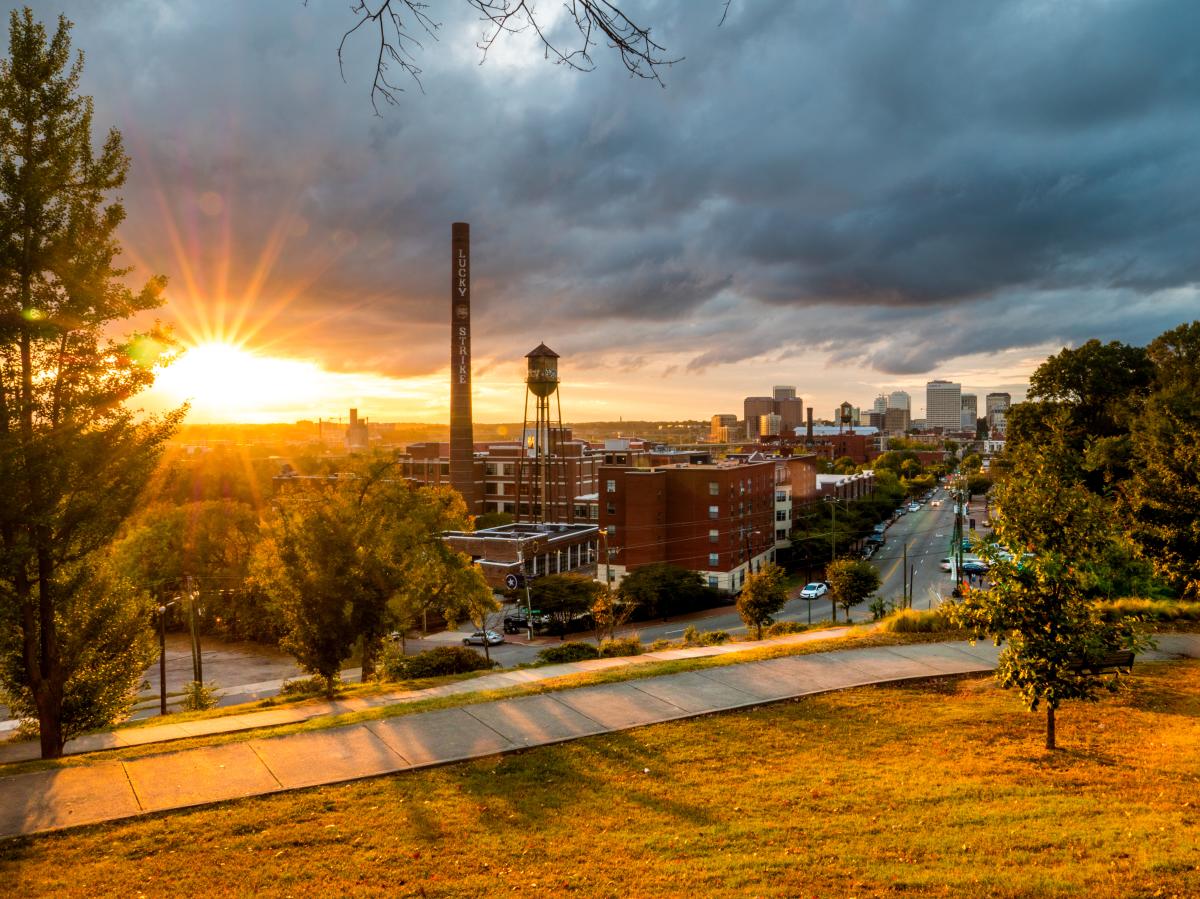 Okay, we'll go ahead and admit that we are a bit biased on this one - our content manager (a.k.a. the person writing this post) got engaged at Libby Hill Park during Valentine's weekend a few years ago - but you certainly can't deny the beauty of this charming spot. Grab your honey's hand and go for a romantic stroll or pack a picnic and enjoy one of the best views in Richmond! (Image credit: Brian Lewis)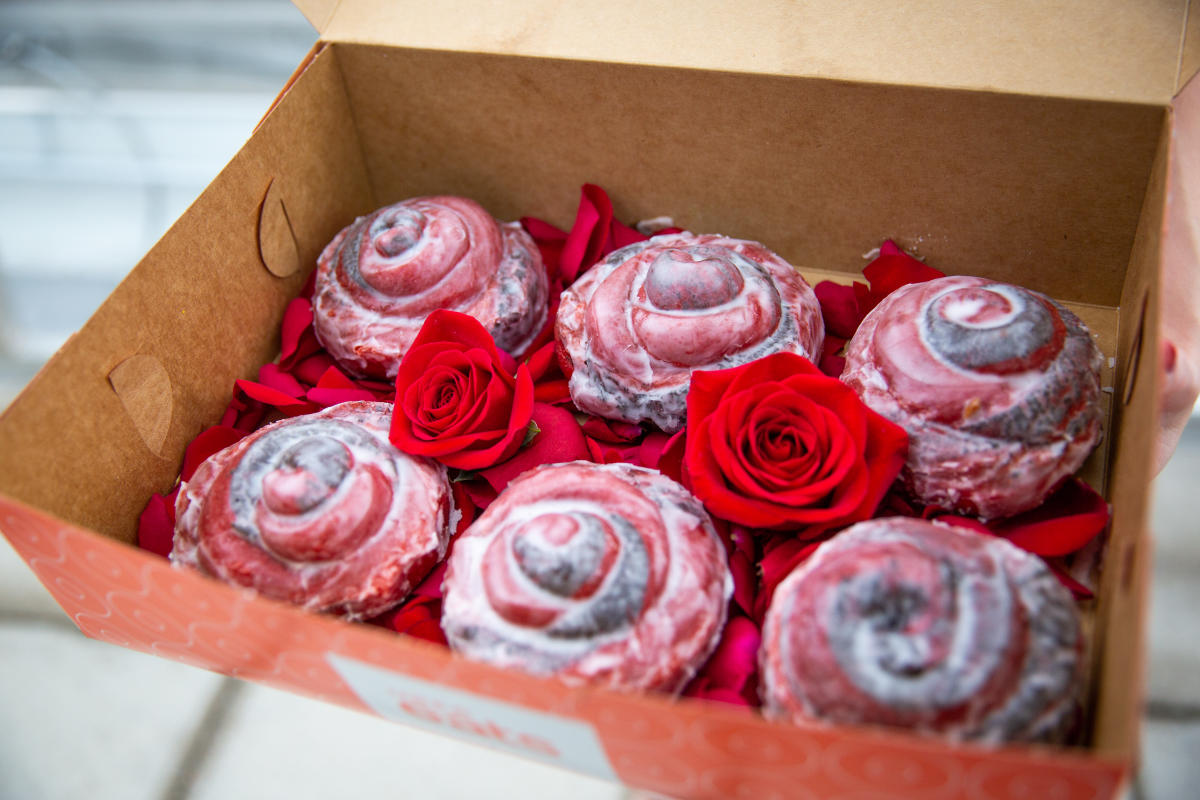 SPOIL YOUR SWEETIE WITH SUGAR SHACK DONUTS FOR BREAKFAST
Sugar Shack Donuts. Delicious. Donuts. With sprinkles. Or bacon. Or chocolate. Or candy bar pieces. Or shaped like roses (you have to order those in advance though so plan ahead). Anyway, don't just take our word for it. They're one of the Best Donut Shops in America according to Thrillist, and one of USA Today's Top 10 Tastiest Donuts in America. Now go treat your sweetheart to a morning sugar rush.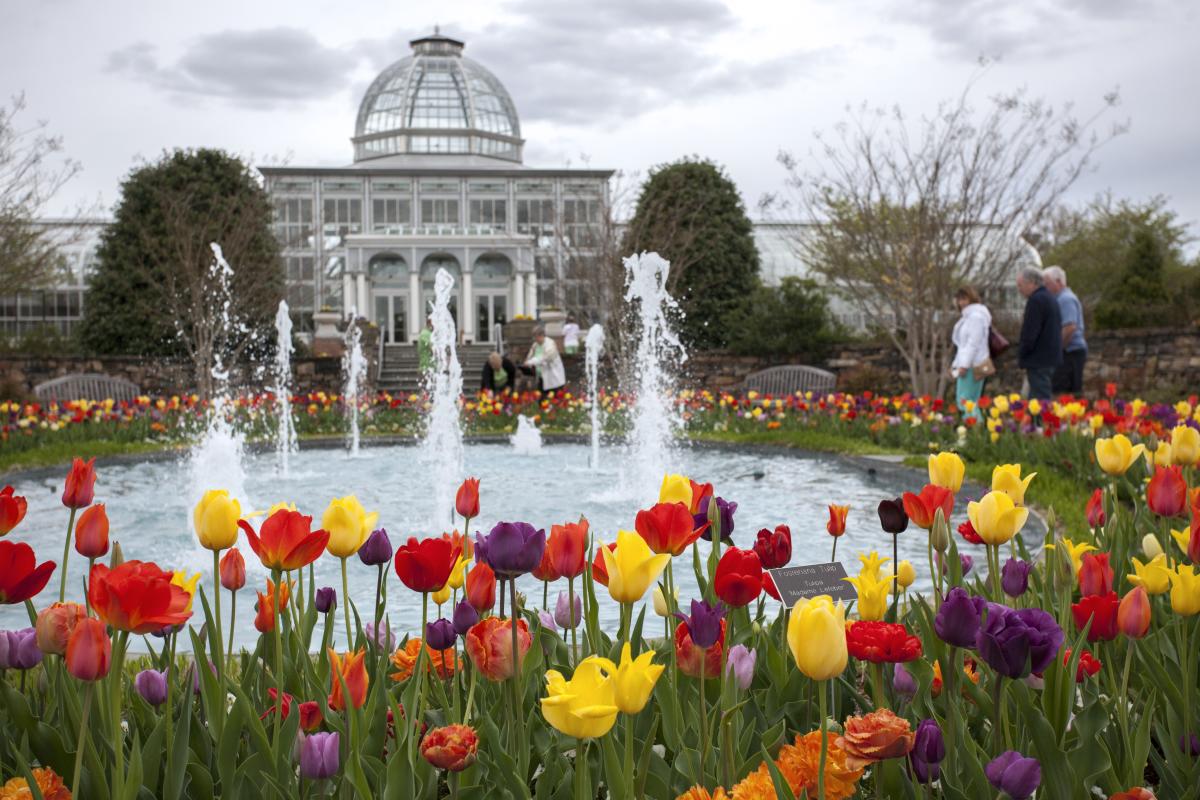 There's something extra romantic about a beautifully landscaped garden filled with a bounty of gorgeous flowers and blossoming plants. Take a leisurely stroll through the gardens, ooh and ahh at the orchids and other tropical plants inside the Conservatory, enjoy a delightful brunch at the Robins Tea House, and browse through the fun finds in the gift shop at Lewis Ginter Botanical Garden. Helpful hint: The Garden stays open late for live music at Flowers After 5 every Thursday in the summertime, so plan accordingly and a lovely afternoon visit can easily segue into a romantic evening at one of the region's most scenic spots. 
(Image credit: Virginia Tourism Corporation).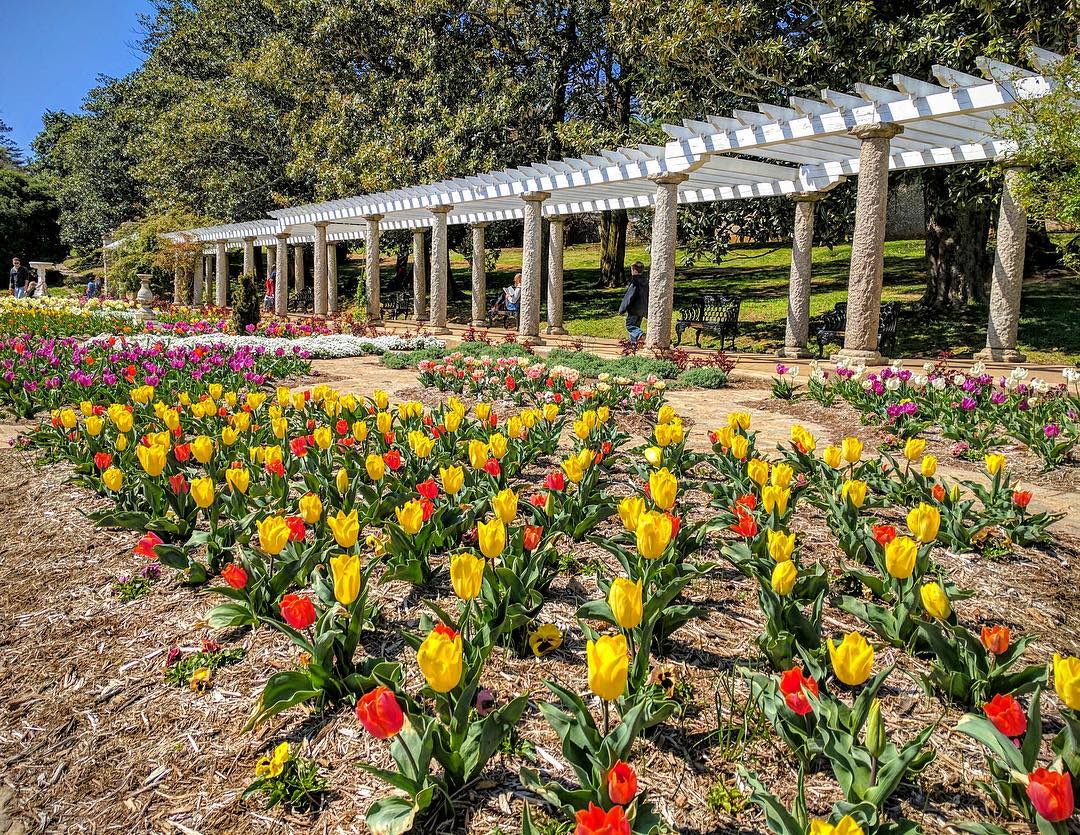 Experience nature and Victorian elegance at Maymont
Formerly the private estate of James Henry and Sallie Dooley from 1893-1925, Maymont is a special place where the man-made elegance of art and architecture is surrounded by the natural beauty of plants, animals, water and paths. Whether strolling through the Italian and Japanese gardens, touring the Maymont Mansion, watching river otters play at the Nature Center, petting a goat, or picnicking on the lawn, Maymont is a gift of 100 acres given for all to enjoy. 
The Circuit Arcade Bar has over 50 throwback arcade & pinball machines, as well as classic console games from the past. Flashback to your adolescent years while playing PacMan, Tetris, and Mortal Kombat II. Duke it out with a skeeball matchup or show off your champion pinball skills. Quench your thirst at the enormous, 50-tap, self-serve beer wall that offers a wide variety of craft beer, cider & wine to please all palates. (Image credit: Virginia Tourism Corporation).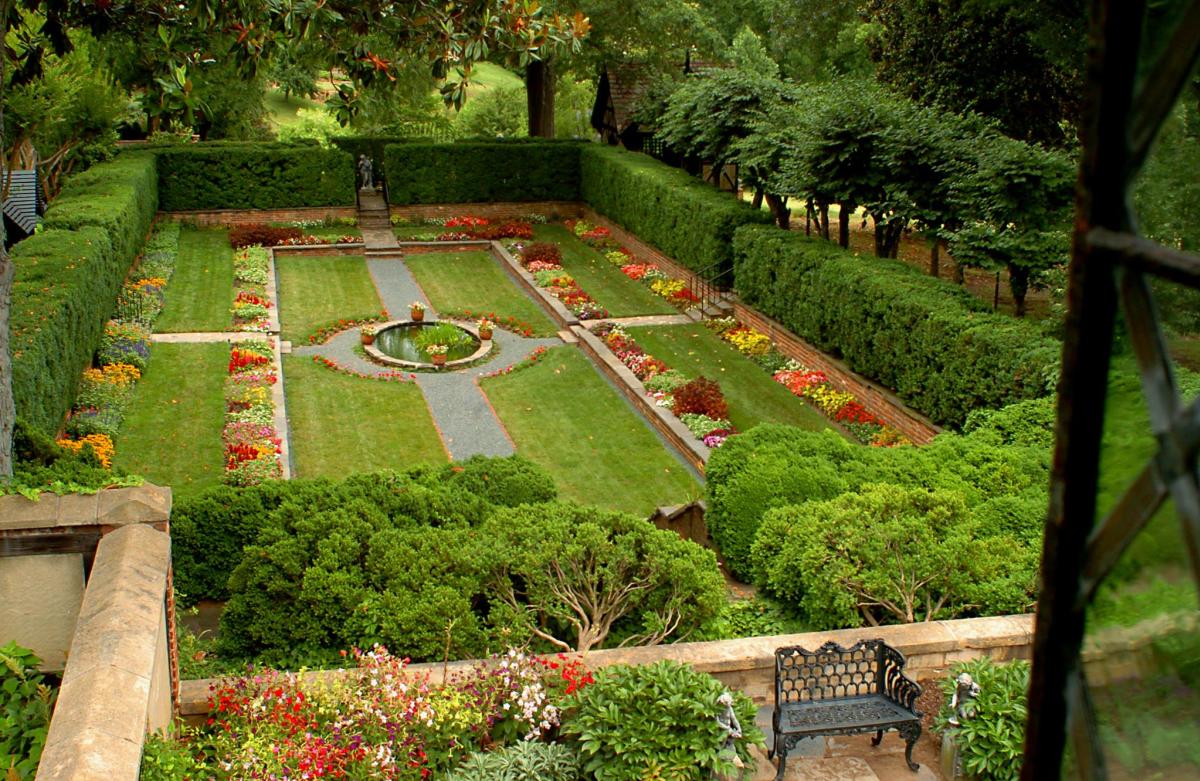 Embrace the Elizabethan Age at Agecroft Hall
Agecroft Hall rests serenely on the banks of the James River, more than 3,000 miles from its original home overlooking the River Irwell in Lancashire, England. Agecroft Hall had its beginnings in the late 15th century, but by the mid-1920's, the building had deteriorated largely due to coal mining in its vicinity. The structure was bought by successful Richmond businessman T.C. Williams Jr., dismantled, and shipped across the Atlantic to Richmond, where it has stood since 1926-27. After decades as a private residence in Richmond's Windsor Farms neighborhood, it is now a house museum with glorious gardens, all of which pay tribute to the Elizabethan Age. Take a house tour, wander the gardens, and imagine what life might have been like for those who lived in Agecroft Hall across the sea many years ago.

Richmond is a living canvas with many walls throughout the region painted by local and international artists. Home to over 100 murals (and counting!), RVA has become a favorite destination for street art enthusiasts. Grab your S.O. and go for a street art scouting walk or drive, and stop to pose for selfies with your favorite murals!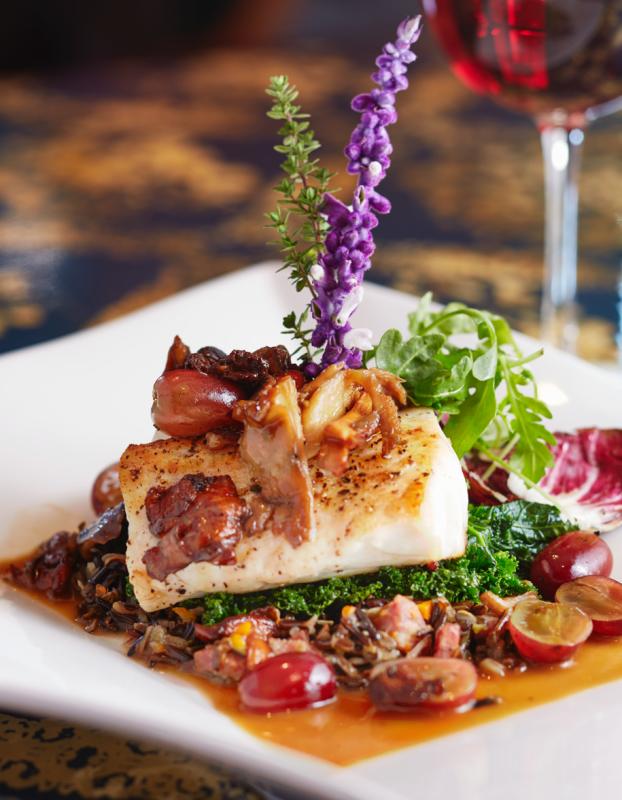 Make a Dinner Reservation at One of Our Incredible Restaurants
Treating your sweetheart to a romantic dinner is the perfect culmination of a lovely day spent wooing each other all over Richmond. Consider booking your dinner reservation ahead of time, since many of the popular spots tend to fill up pretty quickly around here, especially on weekends. So go ahead and book a table right now so you don't have to worry about hangry-ness ruining a lovely evening. (Image credit: Kip Dawkins, courtesy of L'Opossum).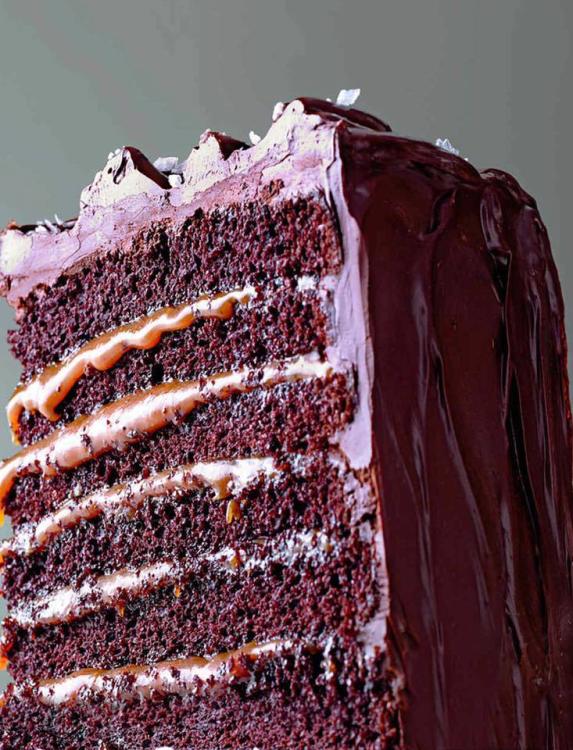 Spoil your sugar pie with sweet treats at Shyndigz
Did we get your attention with that delectable slice of salted chocolate caramel cake? Uh huh. Thought so. ;) Before you start drooling on your keyboard or smartphone screen, make a mental note of the serious brownie points you will earn with your significant other when you take them to Shyndigz to indulge in one of their incredible desserts! Prefer to take your dessert(s) with you to enjoy elsewhere? No problem. Head next door to Shyndigz Market & 2go Café and they'll be happy to send you off with your desired sweet treats packaged up for wherever the road takes you. (Image credit: Shyndigz).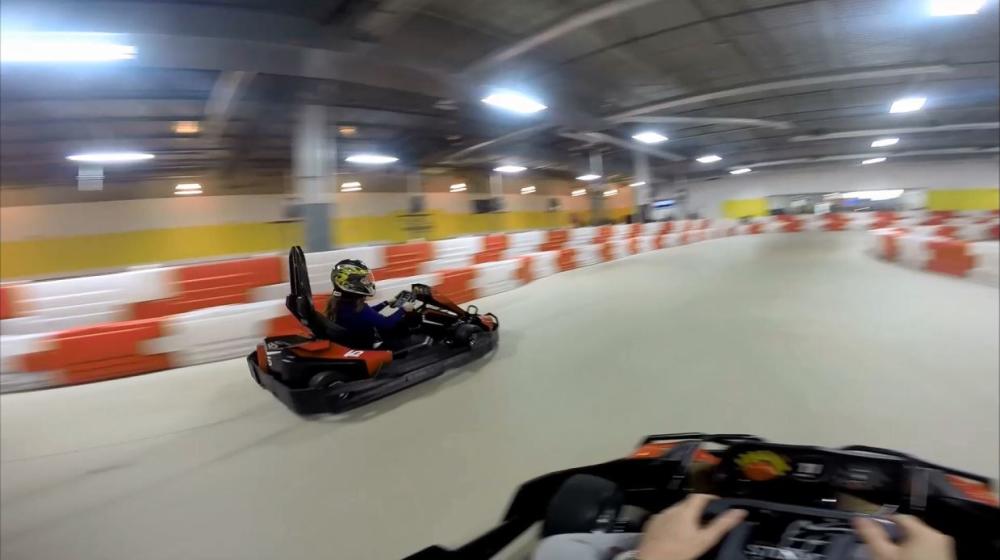 Rev things up and get behind the wheel at Thunderbolt Indoor Karting
Does your partner have a need for speed? Head to Thunderbolt Indoor Karting and challenge him or her to a thrilling go-kart race! You will both have a blast as you take to the track for a bit of friendly competition, Formula One style! Loser buys drinks or dessert afterward!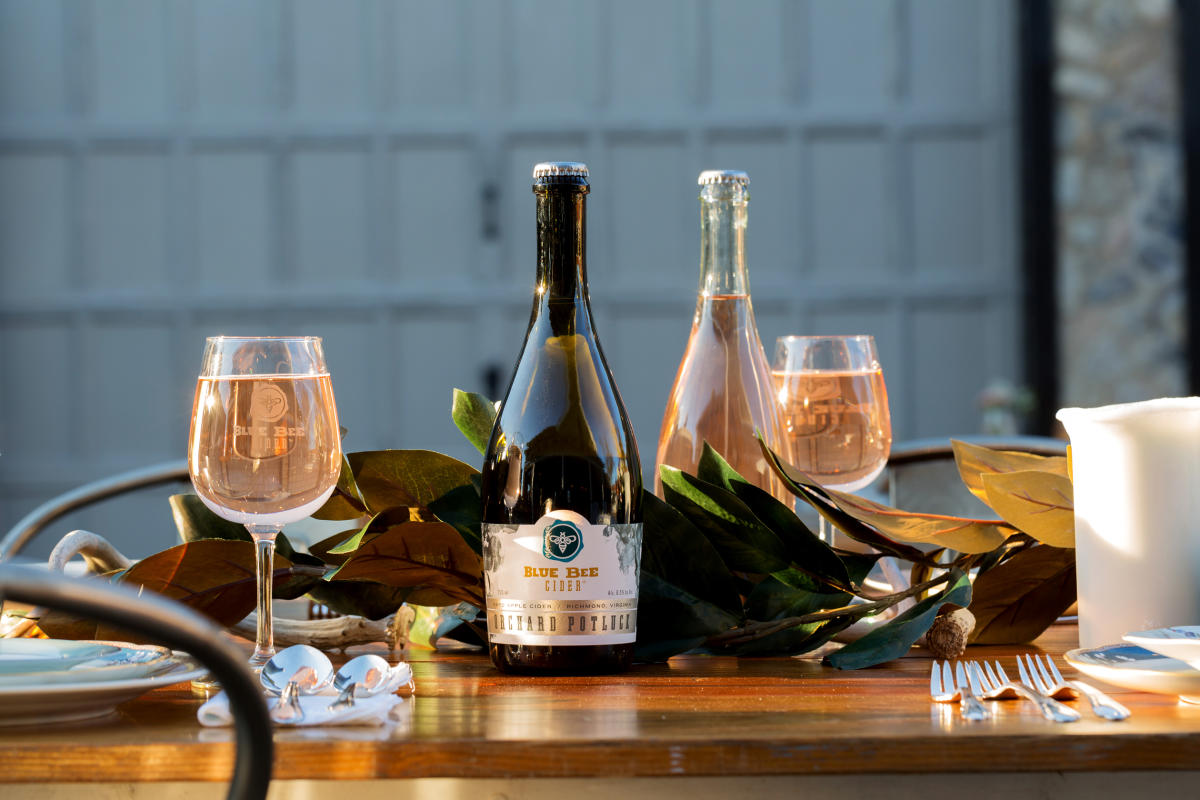 Raise a glass and toast to your love for each other (and your newfound love for RVA!) at Virginia's first urban cidery, Blue Bee Cider. Their delicious ciders are made with rare and heirloom Virginia apples prized for their tannin, acidity, and flavor. (Image credit: Paige Stevens Photography)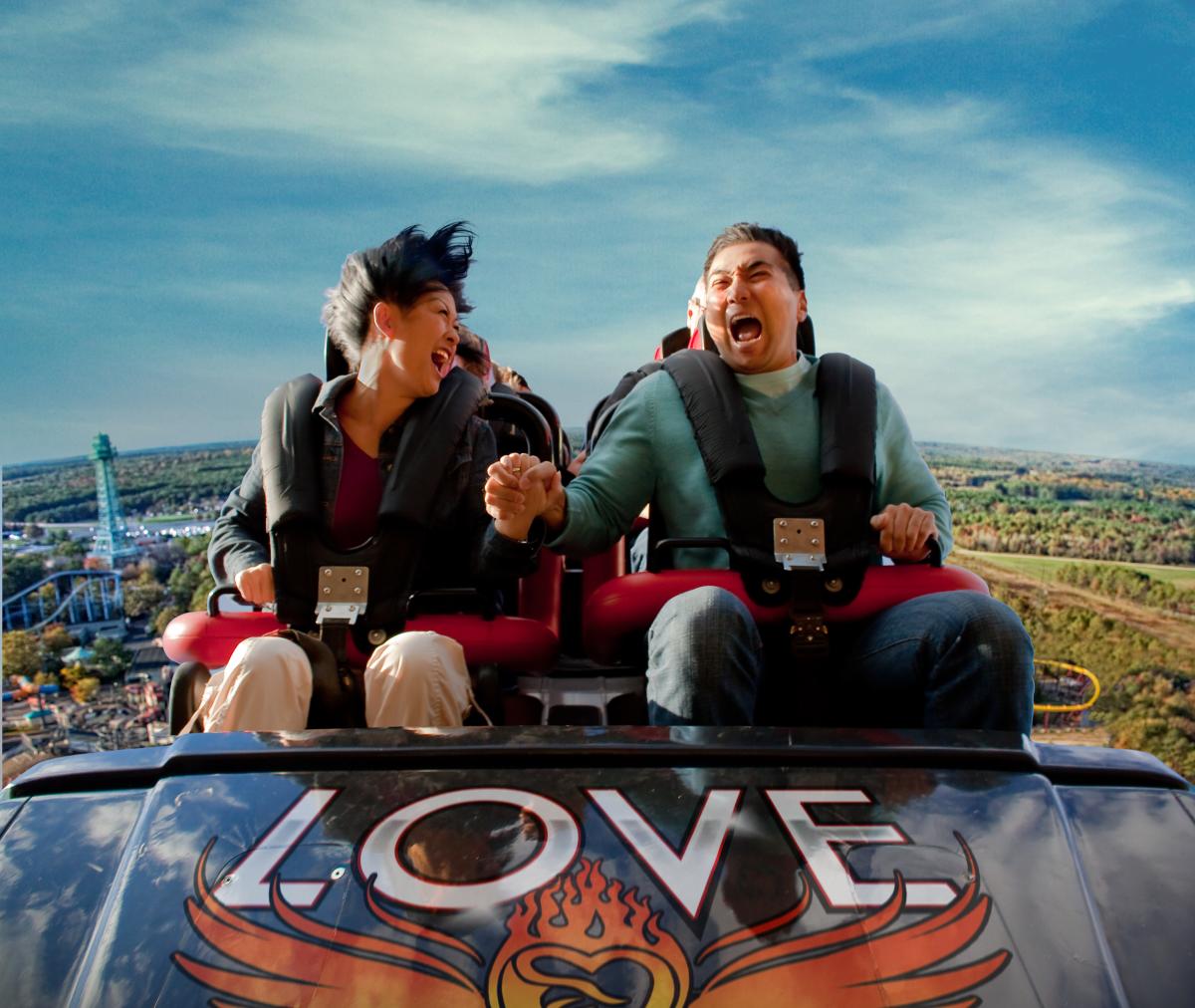 Share some exhilarating thrills together at Kings Dominion
Feel like teenagers again as you stroll, hand-in-hand, through the amusement park, scoping out which coaster to ride next. Get your adrenaline pumping, watch some stellar shows, eat delicious food, and have a blast spending such a fun day together!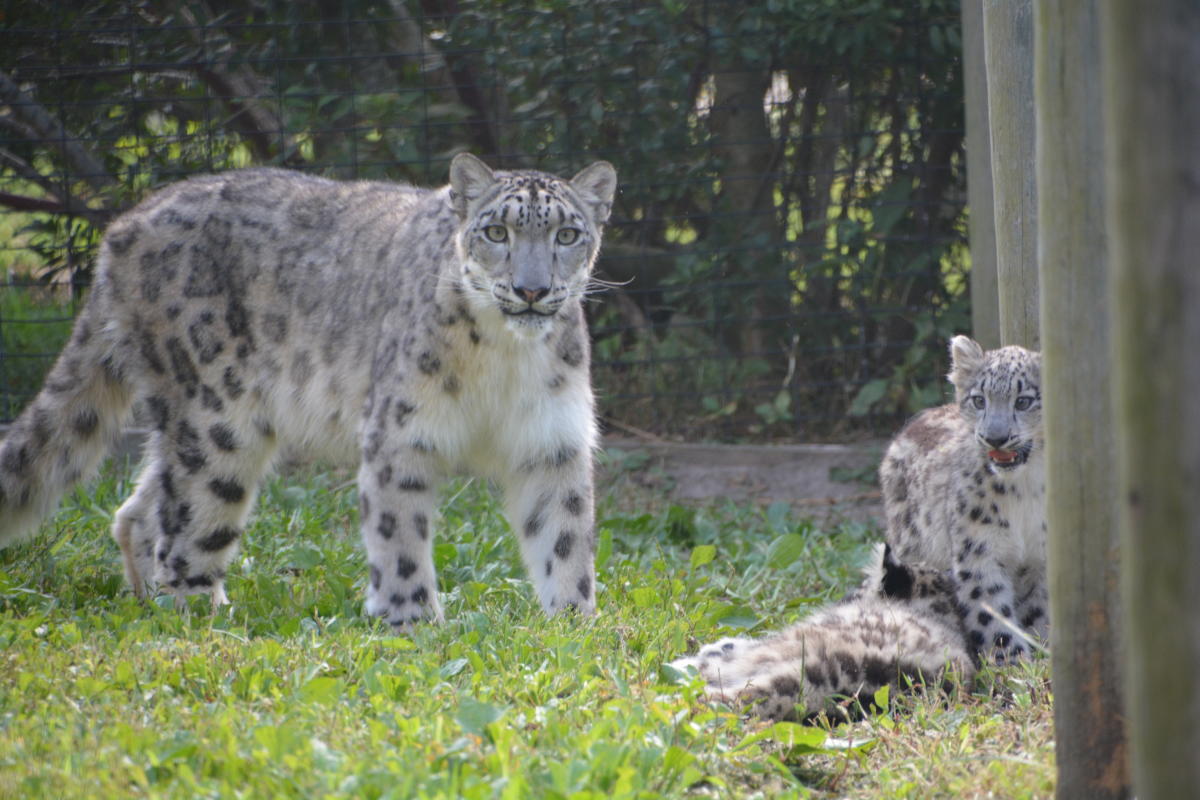 With over 150 species of animals from around the world, at the Metro Richmond Zoo you will see everything from snow leopards, giraffes, camels, and monkeys to flamingos, penguins, lions, tigers, and even a pygmy hippo! Meet, greet, and feed the Zoo's barnyard animals. Visit Kumbali the cheetah and his best pal Kago the yellow lab and watch them romp and play. If you're feeling extra adventurous, book a fun zip lining experience on the Treetop Zoofari Course. You're never too old to visit the zoo, and what date could possibly be cuter than seeing adorable animals together?

Enjoy a night at the ballet, symphony, or theatre
Catching an evening ballet, symphony, or theatre performance just screams romance, doesn't it? Home to the Richmond Ballet, Richmond Symphony, Virginia Repertory Theatre, and Quill Theatre, among others, there's no shortage of cultural entertainment in RVA. (Image credit: Richmond Ballet).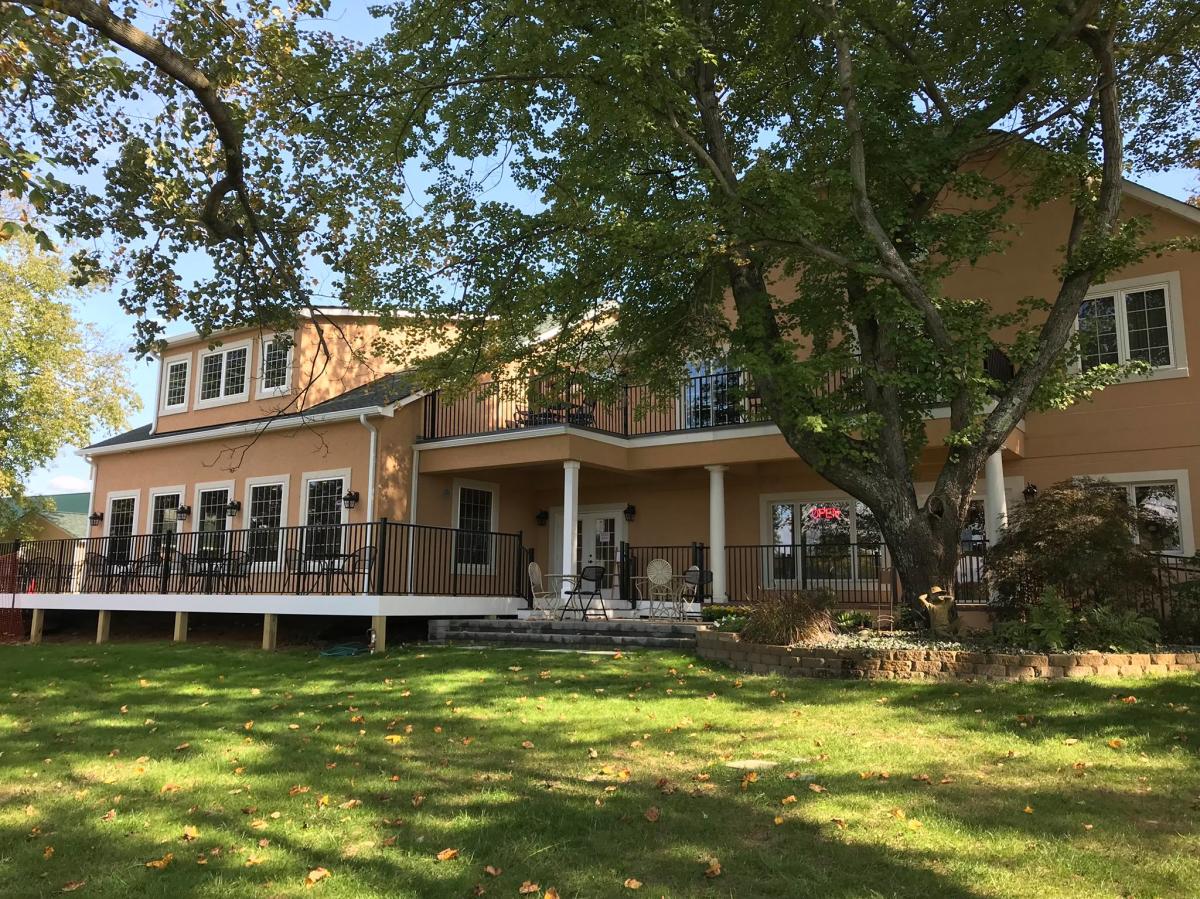 A blend of urban convenience and quaint rural appeal, James River Cellars Winery has been producing fine Virginia wine since 2001. Located in historic Hanover County, the winery is just a short drive north of Richmond and less than 2 miles off I-95.  Sample 12-14 wines in the newly expanded tasting room, or pack a picnic and head outside to enjoy a bottle of wine while admiring the views from the patio or terrace.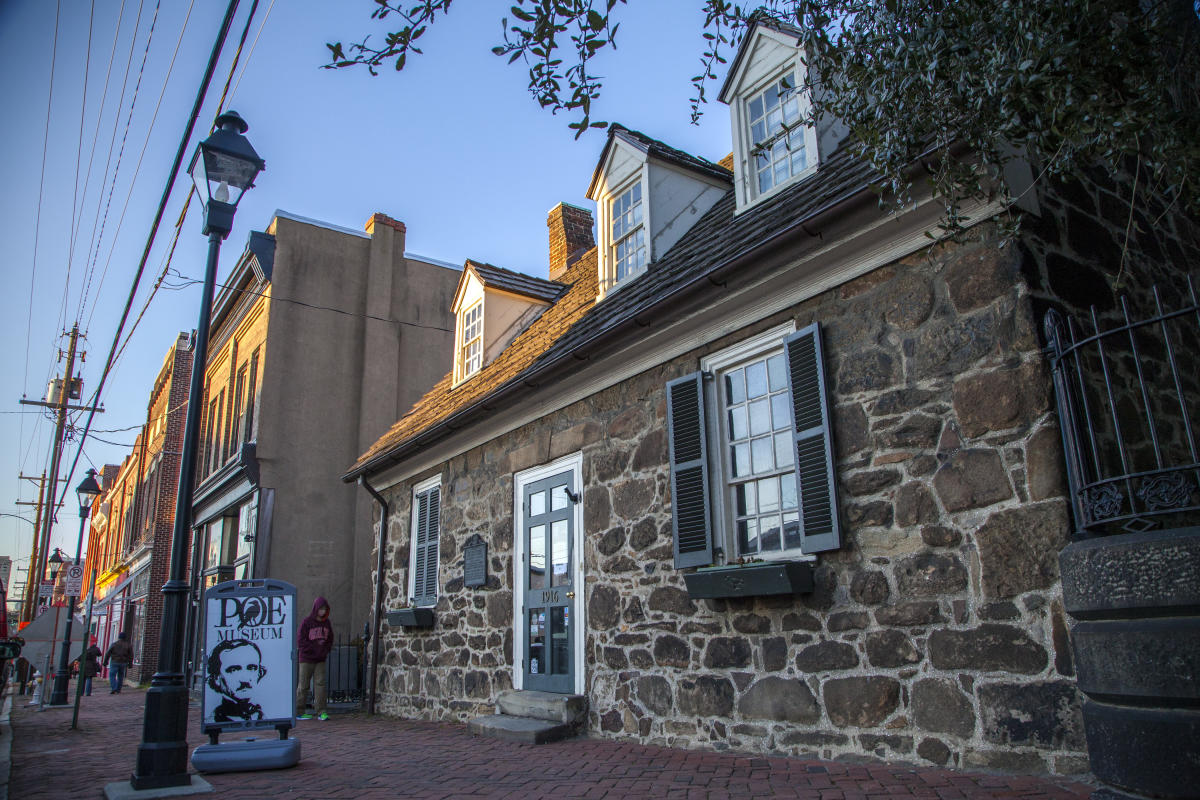 If you or your boo happen to be literary enthusiasts, you can't miss the Edgar Allan Poe Museum. As you might expect, the Poe Museum celebrates the life and influence of Edgar Allan Poe by documenting his accomplishments and focusing on his many years in Richmond. The museum is located in the Old Stone House, built circa 1740 and cited as the oldest original building in Richmond. The Poe Museum houses and displays the largest museum collection of Poe memorabilia in the world! Pretty cool, huh? Browse the fascinating exhibits, stroll through the Enchanted Garden, visit the Poe Shrine, and meet Edgar and Pluto - the resident black cats of the museum. It's a dreadfully good time, we promise!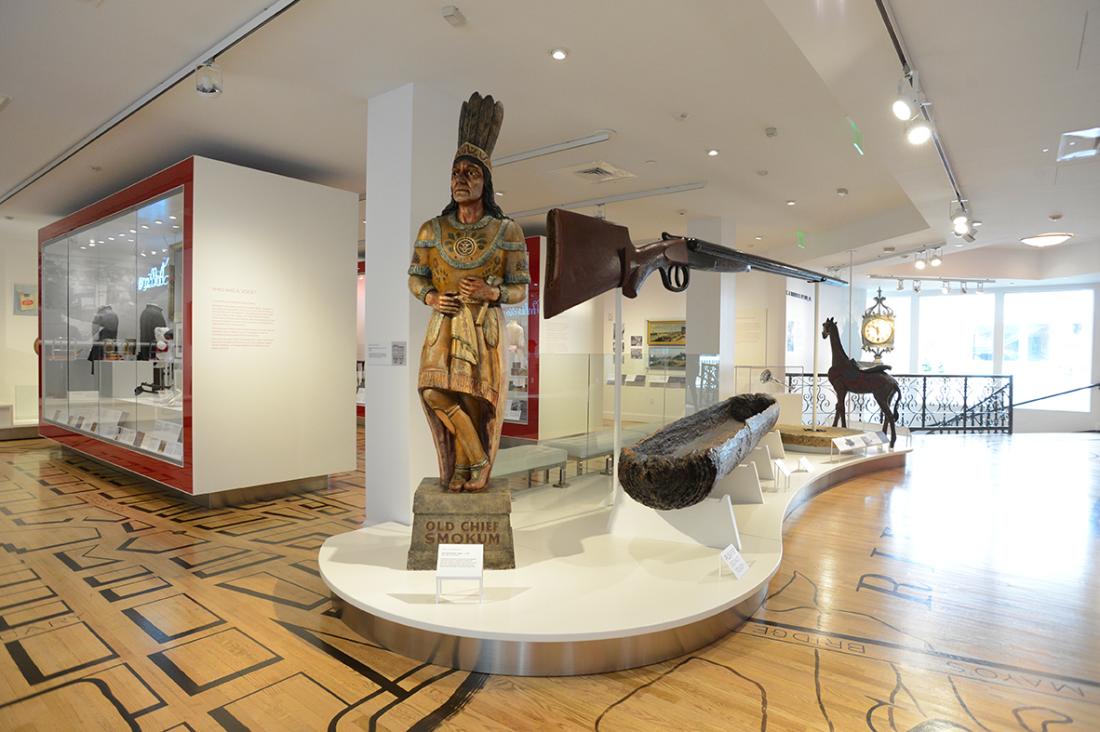 Take Your Valentine to Visit The Valentine
This one is a no-brainer, especially if you or your S.O. enjoy a good pun. ;) The Valentine has been collecting, preserving and interpreting Richmond's 400-year history for over a century. Located in the heart of historic downtown, the Valentine is a place where you and your sweetie can discover the diverse stories that tell the broader history of this important region. After you tour the galleries, be sure to check out the gift shop and pick out fun RVA mementos for each other.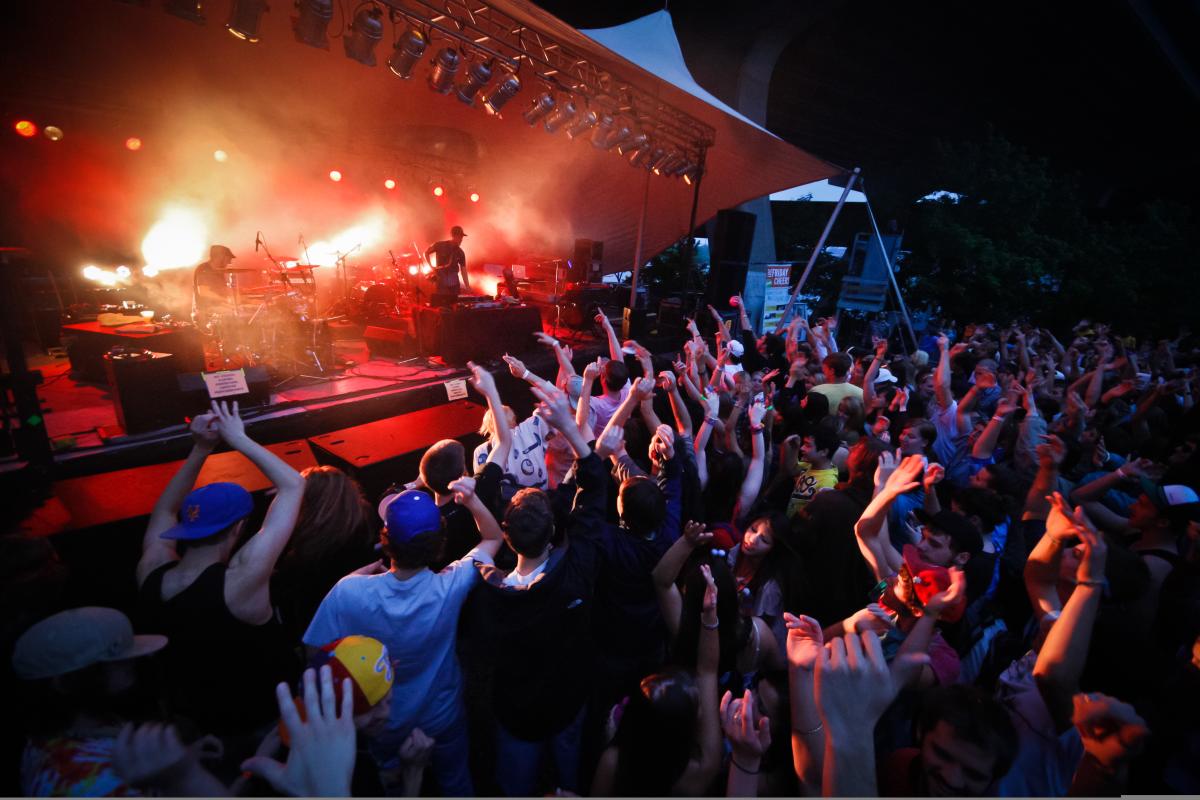 Delight in a night of live music
Grab your special someone and head to one of RVA's popular live music venues to rock out to your favorite bands or discover new ones together! In the summertime, bask in the warm weather vibes while soaking up the sweet sounds of popular performers at Friday Cheers, Innsbrook After Hours, and Virginia Credit Union LIVE! Throughout the year you can catch awesome acts at The National, The Broadberry, Altria Theater, and The Camel, plus many more live music hot spots. Prefer a more intimate setting where you and your love can enjoy a seated dinner and drinks during the show? Capital Ale House and The Tin Pan will be right up your alley!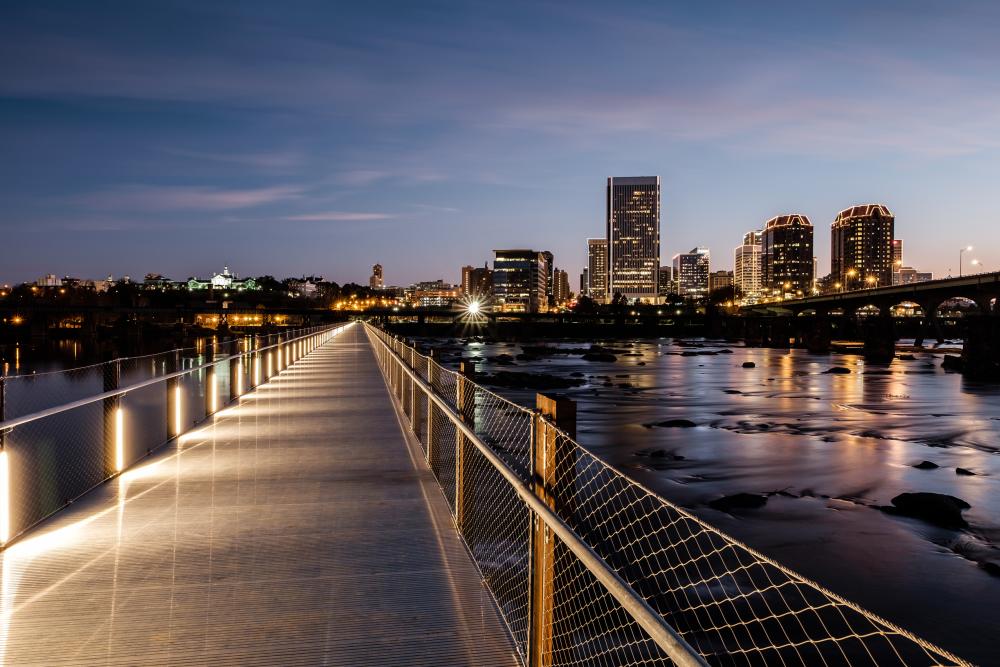 Bask in the View from the T. Tyler Potterfield Bridge
Imagine this scenario. Walking hand-in-hand across the James River with your love. Gazing across the river at the lit-up city skyline. Leaning in for a kiss and stopping to enjoy the moment while taking in the scenic view as the flowing water provides a serene soundtrack. Make it happen with a stroll across the T. Tyler Potterfield Bridge.