There's always something to do or see in the Richmond region. Here are some of our favorite happenings, along with important industry news you should know about.
HEALTH AND SAFETY PLANS FOR MEETINGS: We all know health and safety at events takes planning and preparation. Successful Meetings has a helpful overview of safety protocols and questions you should consider when organizing your next meeting.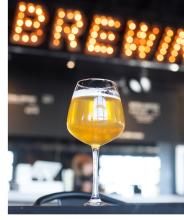 RVA IS COOL: The region received more accolades from MSN.com, when the outlet named the Scott's Addition district as one of "America's Coolest Neighborhoods" for its thriving brewery scene. We'll cheers to that.
VACCINE SUCCESS: Nearly half of all adults in Virginia have received at least one dose of the COVID-19 vaccine, and hospitality partners are playing a role. The Richmond Raceway, known as America's premier short track, is a key vaccine distribution site – the facility administered its 100,000th shot earlier this month to Richmond business owner Tom Leonard.
BULLISH ABOUT SUMMER TRAVEL: From airlines buying new jets to strong U.S. jobs numbers, our friends at Destinations International compiled several data points and trends that point to a stronger than expected summer travel season.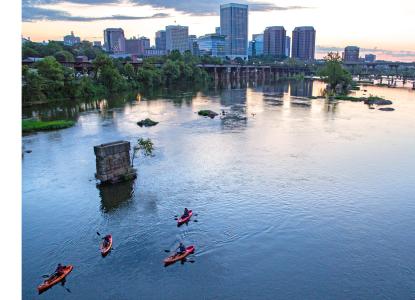 AWARDS FOR THE RIVER: During your next meeting or trip to RVA, don't forget to visit our award-winning river. The James River won "Best Riverfront Entertainment" and "Best River Walk/Hike" in River Travel Magazine's 2021 Best of River series.
Stay safe. Stay well. Stay in touch. The Richmond Region Tourism is here to help meeting planners and the hospitality community as they navigate the challenges of the COVID-19 pandemic.