There's always something to do or see in the Richmond Region. Here are some of our favorite happenings, along with important industry news you should know about.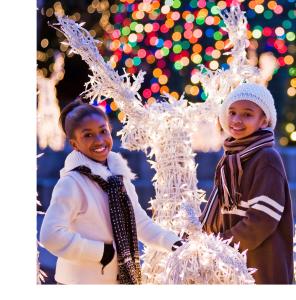 Why the holiday season is the most wonderful time to visit Richmond: Southern Living recently shared a festive write-up of the Richmond Region and included several sites to visit in December. Check out the magazine's recommendations for some serious holiday cheer.
Richmond is a perfect day-trip destination from DC, via train: We love to see it. Three Washington Post writers highlight the best way to experience Richmond in one day via Amtrak service from Washington, D.C. You'll love all the art, music, cafes, shopping and breweries featured in the profile. Whether you arrive by train, plane or car, we can't wait to welcome you.
Will sustainability efforts go by the wayside? We hope not. Connect Meetings ponders if COVID-19 safety precautions will impact efforts to make events more eco-friendly. Richmond Region Tourism recently launched a program with partners to offer carbon offsets that result in net zero emissions events. We also have several other options that can help meeting planners incorporate sustainability into their events, while maintaining COVID-19 safety precautions.
Key questions to ask for hybrid meeting planning: A hybrid event is really two events – one virtual and one in-person that happen at the same time, seamlessly. Meetings Today shares some great tips to consider in the planning process for how to execute successful hybrid events.
Follow and learn about RVA: Richmond Region Tourism is now on TikTok and Instagram Reels. We hope you'll connect with us for a fun behind-the-scenes look of RVA. Spread the word (and the content).