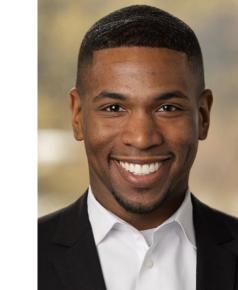 Kevin Holland is Richmond Region Tourism's newest employee, and he comes to the team with a wealth of knowledge about destination sales and the local community. Get to know what inspires him and his favorite things about RVA.
Tell us about your role as National Destination Sales Manager.
In this role, I represent the Richmond Region in attracting Meetings and Conventions that produce citywide conferences for the Faith, Fraternal and Multi-cultural markets. I also get the opportunity to dive into our new segment of emerging markets that attracts planners that focus on Accessibility, Engineering and Manufacturing, Technology/Science and Sustainability. It is really an exciting time to meet in RVA and I have so much to share and learn in this new role.
How does your background in the Richmond Region's hotel industry inform your current role?
The word Understanding comes to mind when I think of this question. What's most important about my work with hotels is that I have a greater understanding of what our hotel partners are faced with when making business decisions for their property. What is amazing about my hotel background is that I have made lifelong friendships with many of our hotel partners, and I look forward to supporting our region in this new capacity.
You were also a member of the BLK RVA advisory committee, can you share more about that work? What inspired you to join?
Sure thing, BLK RVA is a collaborative initiative between Richmond Region Tourism and community leaders. It promotes African American tourism by illustrating the Richmond Region as a multicultural hub that specializes in four pillars: Arts & Entertainment, Food & Drink, Community, and History. Through this initiative, we're setting out to increase tourism, engage regional residents, and support Black-owned businesses by showcasing spaces that highlight the Black experience in the region. I was inspired to join because I saw the change that RVA was heading in and wanted to be a part of that journey.
When you're telling clients about the Richmond Region, what are some of your favorite things to share with them?
The region has made tremendous progress and growth in all areas of arts, history, entertainment, food, and nightlife and most of all we are community driven. I encourage planners to meet with me to be a part of the growth and change that the region is heading in. Again, it's an exciting time to meet and work in RVA!
What are your favorite restaurants or local attractions?
Hands down, the T. Tyler Potterfield bridge, or known to the locals as the T-pot Bridge. I love riding my bike at night and seeing the bridge lit up overlooking the James River. I also love Shockoe Slip – it's the center of RVA nightlife – and the Virginia Museum of Fine Arts. Come check out Wine Down Wednesdays in the spring at VMFA. It's really an amazing scene to meet and greet with others in our region.