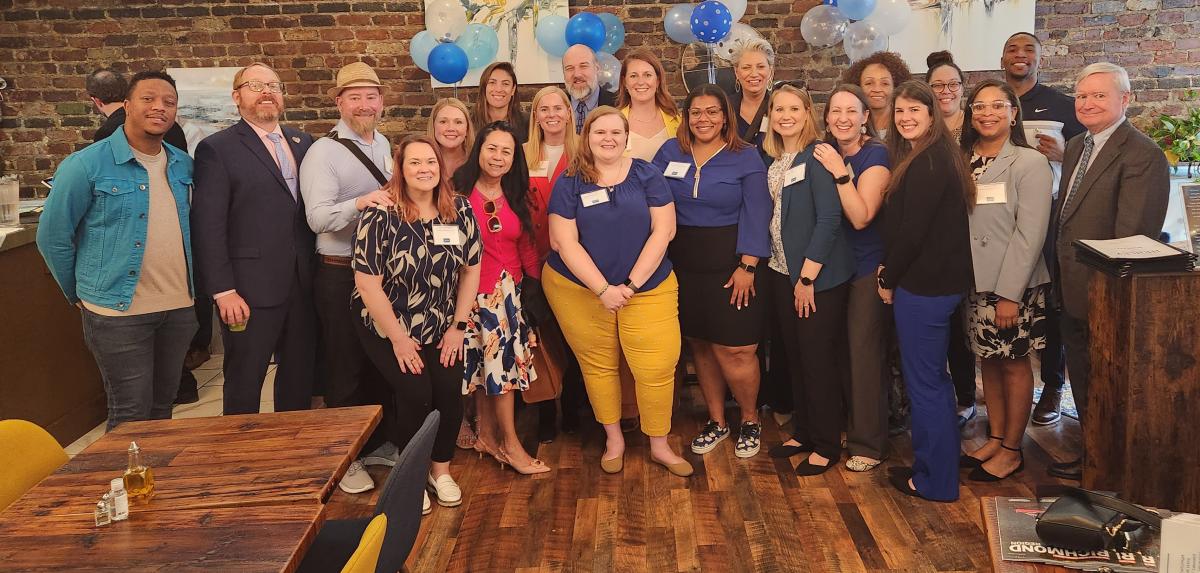 On March 30, the Richmond Region Tourism team joined forces with groups across the world to celebrate Global Meetings Industry Day (GMID). The observance is recognized annually to highlight how meetings, events and conventions are critical to the economic health of our communities and play an essential role in relationship building and business success.
"High-Fives, Fist-Bumps, Hugs … there's so much power in human connection and it truly lays the foundation to build strong and healthy relationships," said Jerrine Lee, STS, Vice President of Sales at Richmond Region Tourism. "#MeetingsMatter and doing so in-person gives us the opportunity to share ideas, engage actively, and learn and support one another."
Leading up to GMID, RRT's Destination Sales Team visited meeting planners in Raleigh, NC and Washington D.C. to highlight how convenient it is to meet in Richmond on a Tank of Gas or Less. Spoiler alert: It's very easy.
To recognize the Richmond Region's fantastic hotel community, our team visited more than 50 hotel and venue partners and shared appreciation gifts on GMID as well. The day concluded with a special reception at Henley on Grace, a California and Asian fusion restaurant in downtown Richmond.
As the Richmond Region continues to welcome a variety of meetings, conventions, and sports tournaments, it was an exciting time to recognize GMID. And our region is showing no signs of slowing down. Thanks to interest in the region and continued growth, the Richmond Region's hotel occupancy is topping pre-pandemic levels.
"You can't replace the ability to meet with people face to face," said Tom Uphold, Director of Sales and Marketing at the Greater Richmond Convention Center. "You create connections that can last a lifetime. The open exchange of ideas where you're able to see body language to get another's true meaning is irreplaceable."
Here in the Richmond Region, we make every day GMID. If you're interested in connecting with Richmond Region Tourism about an event, please contact sales@visitrichmond.com.