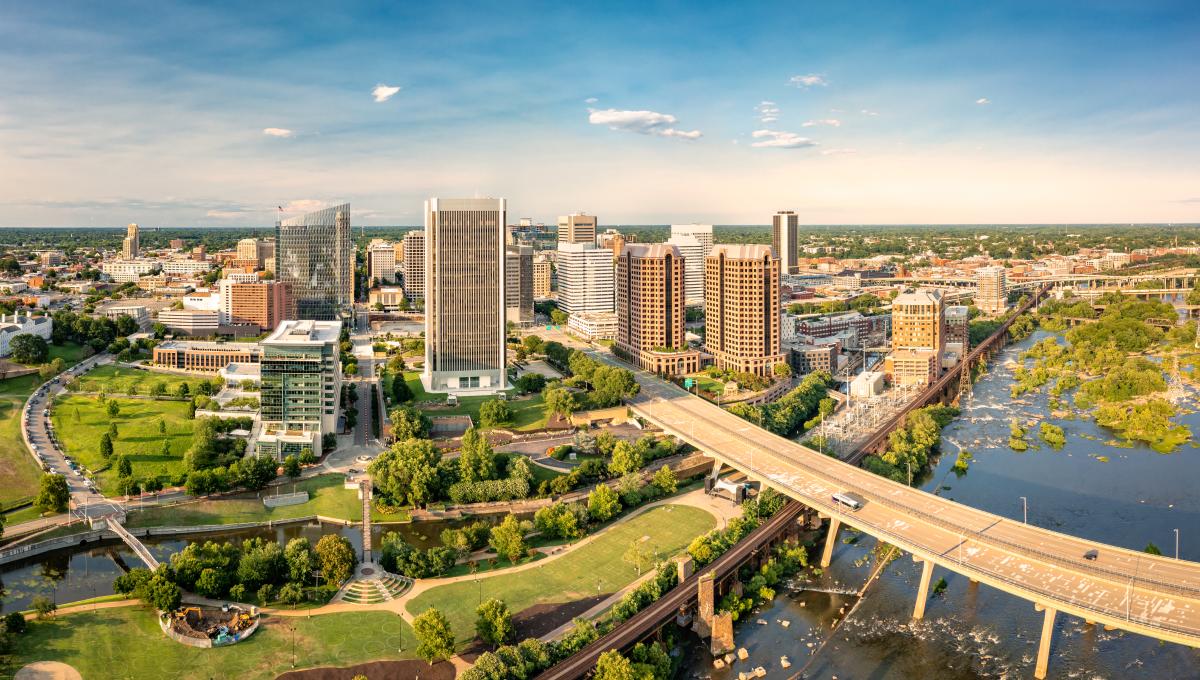 Exciting news: The Richmond Region represents the first group of jurisdictions in Virginia to enable a Tourism Improvement District (TID).
As of July 1, hotels with 41 rooms or more within the TID will charge a 2% fee on nightly rates which is expected to generate as much as $8.2 million annually to support the promotion of the region as a leisure, conference and sports tourism destination.
"The passage of the TID represents a great leap forward for the Richmond Region, giving us the resources to compete aggressively with other comparable markets around the country," said Katherine O'Donnell, executive vice president at Richmond Region Tourism. "While the region has already surpassed pre-COVID rates for hotel occupancy and sports tourism activities, the resources from the TID will enable us to turn the volume up on our promotional efforts and accelerate our momentum in positioning the Richmond Region as one of the country's premier tourism destinations. Our thanks go to the tremendous support that the TID initiative has received from local hoteliers and public officials."
The additional funding gives the region more opportunities to partner with meeting planners for future sports tournaments and meetings and conventions.
The city of Richmond and the counties of Chesterfield, Hanover and Henrico, and the town of Ashland are a part of the TID.
"This is an exciting day for the Richmond Region," said Mayush Mehta, vice chair of the TID Governance Committee and regional vice president of JP Hospitality. "The approved TID is an investment in our entire community. These dedicated funds will help us invite and welcome new overnight visitors to our region who will support our small businesses, restaurants and cultural attractions. A tremendous amount of collaboration and hard work went into establishing the TID and we should all be proud."